Hershey's Chocolate World Times Square
Hershey's New Times Square Store Is a Chocolate-Lover's Dream Come True
If Times Square isn't already on your list of must-see NYC attractions, Hershey's new chocolate store will change that. The original Hershey's Chocolate World in Times Square closed in September 2017, but later this Fall, it's reopening just a few blocks away. According to Hershey's, this new and improved location is going to be three times the size of the old one and will offer even more ways for chocoholics to get their fix. We're talking Hershey's chocolate, candy, cookies, coffee, and s'mores galore.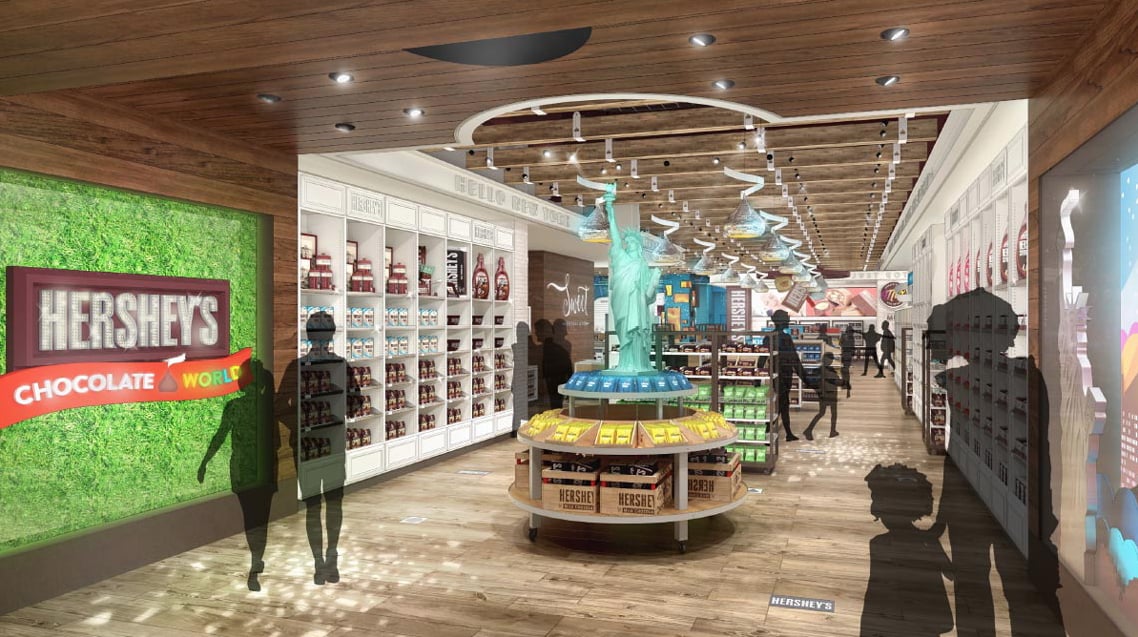 Inside Hershey's Chocolate World, you can stop by the Amazing Candy Machine to mix and match up to 12 of your favorite Hershey products, like Reese's and Twizzlers. You can personalize your own Hershey's Milk Chocolate Bar wrapper, treat yourself to cookies from the in-store bakery, and — best of all, in our opinion — enjoy made-to-order s'mores all year round from an "authentic camper" inside the store. This is almost like a theme park for chocolate-lovers, and we're experiencing a sugar rush just thinking about it!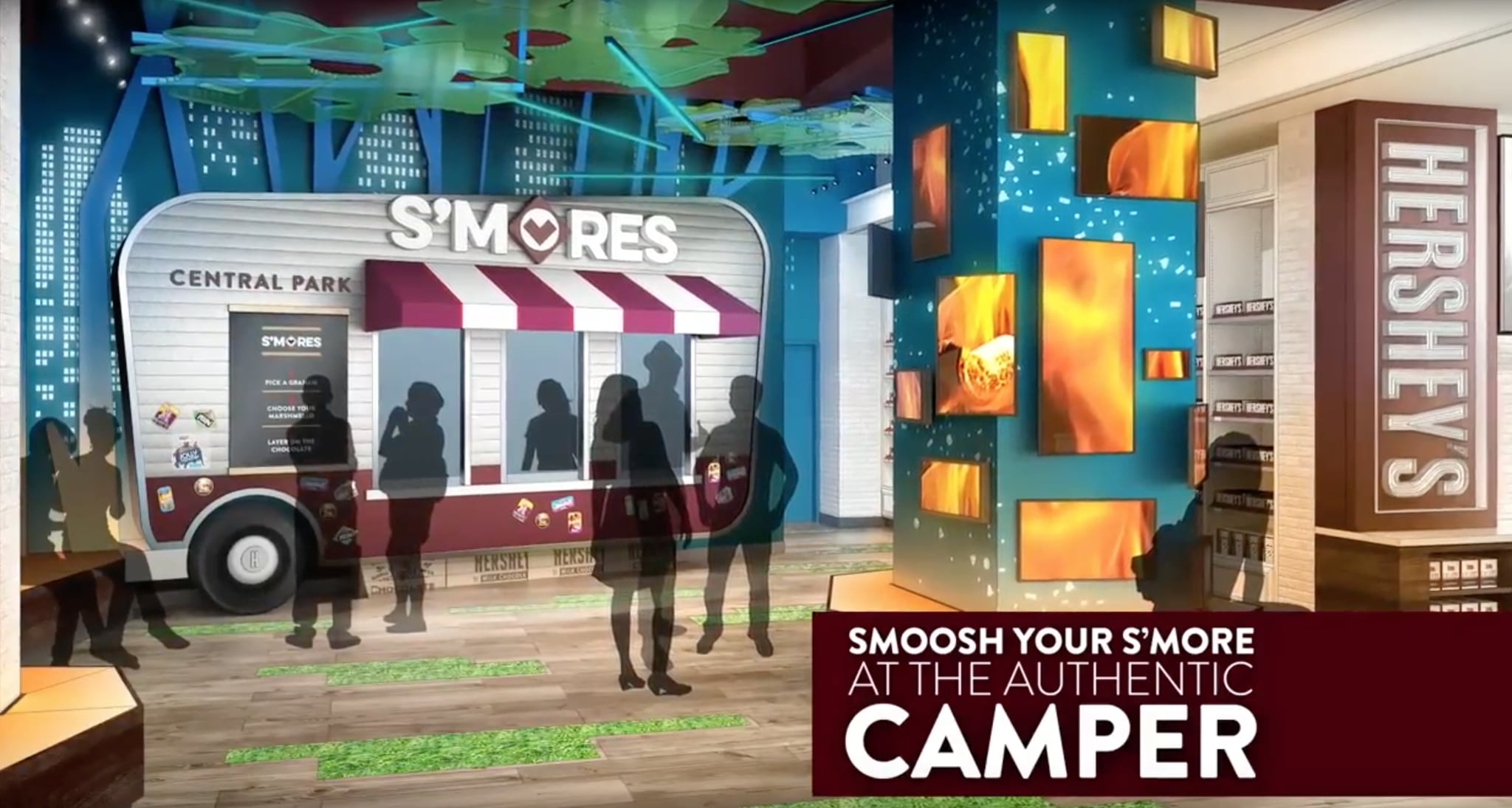 The new Hershey's Chocolate World is located at 7th Avenue and 47th Street in Times Square, so plan your sweets-filled vacation accordingly.