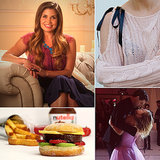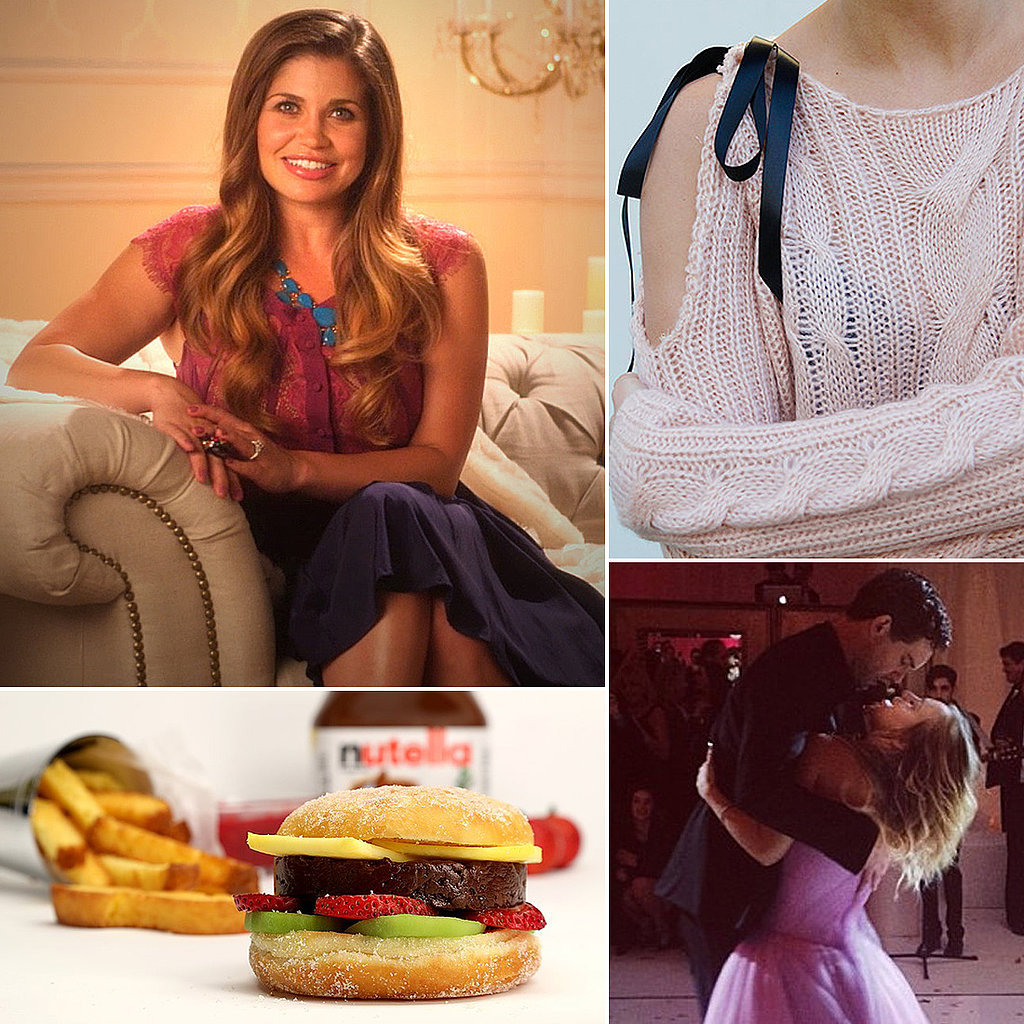 Burgers For Dessert? Why, Yes!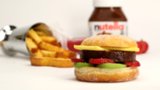 You've tried classic burgers and all their ilk — brie and beef, lamb, turkey, and maybe even a ramen-bunned masterpiece — but have you ever had a burger for dessert? Now you can with the Nutella burger, a sweet play on the American lunch and dinnertime staple. Watch the video to see how to make the patty, bun, and various fixings, then print out the recipe.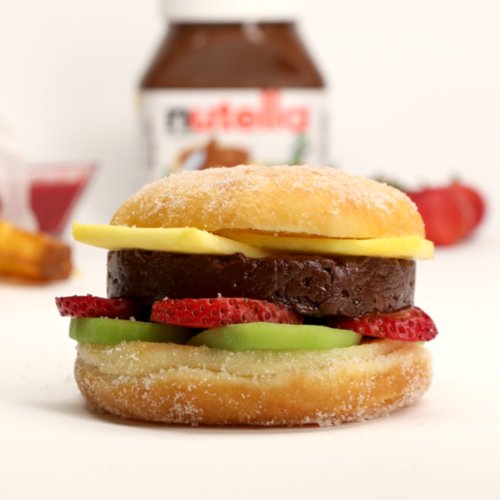 From POPSUGAR Food
Nutella Burger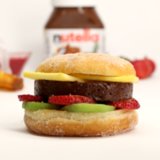 Ingredients
1/2 cup Nutella
2 tablespoons powdered sugar
2 sugared doughnuts, sliced in half
1 kiwi, peeled and thinly sliced
4 strawberries, thinly sliced
1 mango, thinly sliced
Directions
Using an electric mixer, beat together the Nutella and powdered sugar until smooth, thickened, and a little stiff. Line a half sheet pan with waxed paper. Arrange two ring molds or round cookie cutters on the half sheet pan and divide the Nutella between the two molds, spreading it smooth. Refrigerate for 20 minutes, or until firm.
To assemble the burger, layer in this order: the bottom doughnut "bun," kiwi slices, strawberry slices, Nutella patty, mango slices, and the top doughnut "bun."
Information
Category

Doughnuts, Desserts

Yield

Serves 2
2 / 11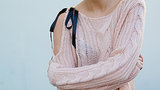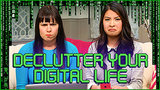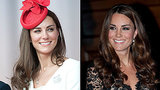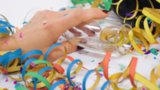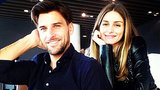 Make a Crave-Worthy Cake in a Mere Matter of Minutes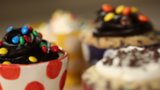 Got cake on the brain? Lucky for you, your craving can be satisfied in less than 10 minutes with the help of an unlikely piece of equipment: the microwave. Watch the video to see just how easy these cakes are to make (you might even have all the ingredients on hand), and then experiment with fun mix-ins and toppings.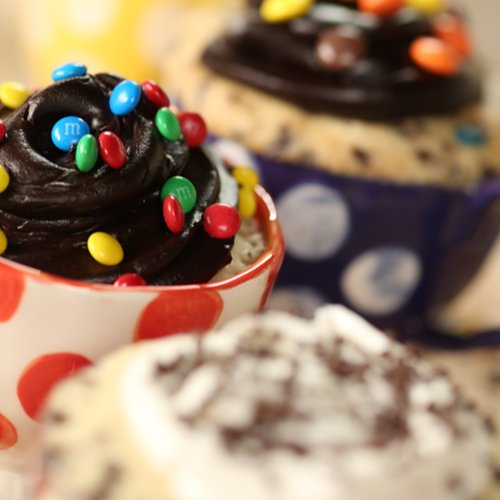 Notes
To make Funfetti cake, fold about 1 tablespoon of rainbow sprinkles into the batter before cooking.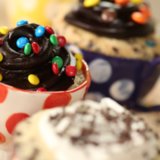 Ingredients
2 tablespoons unsalted butter
1 large egg
2 tablespoons milk
1 teaspoon vanilla extract
1/4 cup granulated sugar
6 tablespoons self-rising flour
A pinch of salt
Whipped cream, frosting, and/or sprinkles, for topping (optional)
Directions
Heat the butter in a small microwave-safe mixing bowl in 10- to 20-second increments, until melted.
Add the egg and beat with a fork until smooth.
Mix in the milk, vanilla, and sugar.
Add the flour and salt, and whisk until smooth.
Divide the batter between two mugs.
Microwave each mug separately, for 1 1/2 to 2 1/2 minutes, or until the cake has risen and is firm and springy to the touch. (It will not brown.)
If you're topping it with whipped cream or frosting, allow it to cool to room temperature. Then frost and decorate with sprinkles (if using).
Information
Category

Cake, Desserts

Yield

2 servings
9 / 11