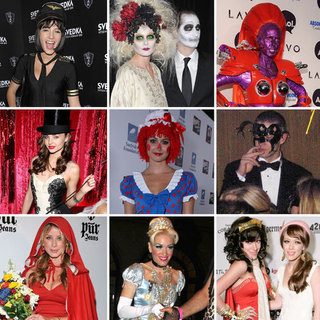 Oct 31 2012 - 6:27am
Happy Halloween! In honor of the holiday, we're taking a look at some of the best celebrity costumes through the years. From Heidi Klum's legendary parties and epic costumes to the many A-list parents taking out their little trick-or-treaters, stars love to dress up and celebrate the spooky day.
Click through to see some of the most memorable getups over the years! Have a happy and safe holiday, whether you're trick-or-treating, dressing up, or hanging out with loved ones.