Meryl Streep and Don Gummer's Relationship | Pictures
Meryl Streep Wins in Award Shows and in Love
Like us on Facebook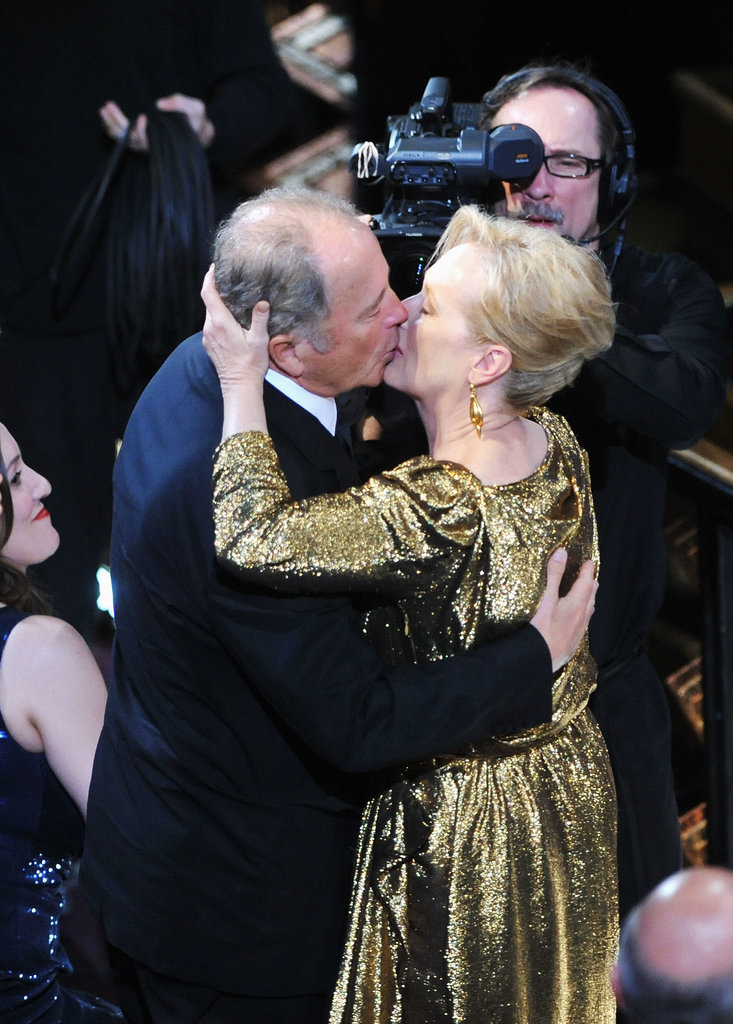 1
Meryl Streep Wins in Award Shows and in Love
Meryl Streep knows a thing or two about long-term success, and her marriage is no exception. She and sculptor Don Gummer have been married since 1978, and he'll likely be her red carpet date to this Sunday's Academy Awards. Meryl may have been mentioned more than God in Oscars acceptance speeches over the last decade, but at the 2012 Academy Awards, it was her husband who received a sweet shoutout. When Meryl won best actress for The Iron Lady, she said, "First I'm going to thank Don because when you thank your husband at the end of the speech they play him out with the music, and I want him to know that everything I value most in our lives you've given me."
The pair first met after her partner, John Cazale — of The Godfather and Deer Hunter — died of bone cancer. She was invited to move into the vacant apartment of her brother's friend, Don, who was traveling abroad, and when Don returned, she ended up staying, and they were married within six months. The couple now has four kids together, including one son and Meryl's three look-alike daughters.
This Sunday, Meryl is up for another best actress win for her role in August: Osage County, making her the most-nominated star in Academy history with 18 to her name. It's a very talented group of women nominated for best actress this year, but if Meryl gets the nod, she'll have four wins under her belt to tie the current record holder, Katharine Hepburn. Ahead of this weekend's Oscars festivities, take a look back at her winning relationship with Don.