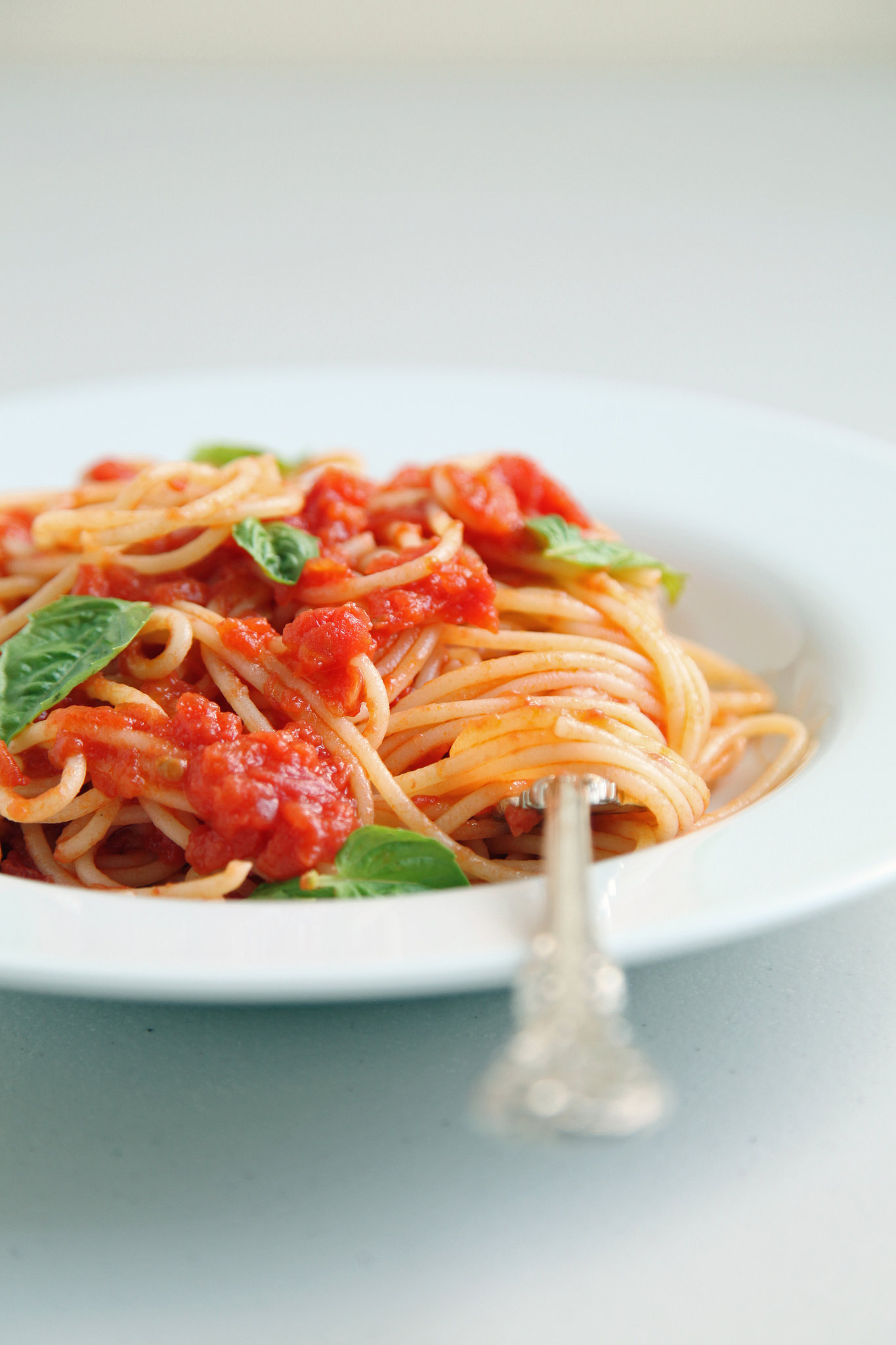 In case you aren't yet acquainted with Marcella Hazan's iconic three-ingredient tomato sauce, it is that good. If you're already a convert, carry on supping on this incredibly rich, well-balanced sauce; if you aren't, please (please!) simmer up a batch tonight.
Sure, the tomatoes (at least the canned ones) aren't going anywhere, but just think, each day you wait is one more day without a drop of this velvety sauce passing your lips.
This sauce is not only stupid simple to prepare (three ingredients: that's it), it'll also blow any and all competition out of the water.
Notes
Save the tomato-braised onion halves to serve finely chopped as an accompaniment to sausage. While perhaps best in its most elemental state, glossed over strands of spaghetti, it could be slathered on pizza, layered in lasagna, or employed as a poaching liquid for eggs.
Ingredients
1 28-ounce can whole peeled tomatoes, or 2 pounds fresh tomatoes, peeled and cored
5 tablespoons unsalted butter
1 medium yellow onion, peeled and halved
Salt, to taste
Chiffonade of basil (optional)
Directions
Place the tomatoes, butter, and halved onion in a medium saucepan (3 quarts or larger).
Bring the sauce to a boil, then lower the heat to a simmer, and cook for 45 minutes, or until the butter droplets separate from the tomato juices. Discard the onions.
Using an immersion blender, pulse a few times to break up large chunks of tomato. Alternatively, run the sauce through a food mill, on the coarsest setting. Season to taste if necessary.
Information
Category

Other, Condiments/Sauces

Cuisine

Italian

Yield

Serves 4-6; makes enough sauce to dress 1 pound pasta