Harry Potter Love Quotes
32 Ways Harry Potter Taught Us the Magic of Love
Like us on Facebook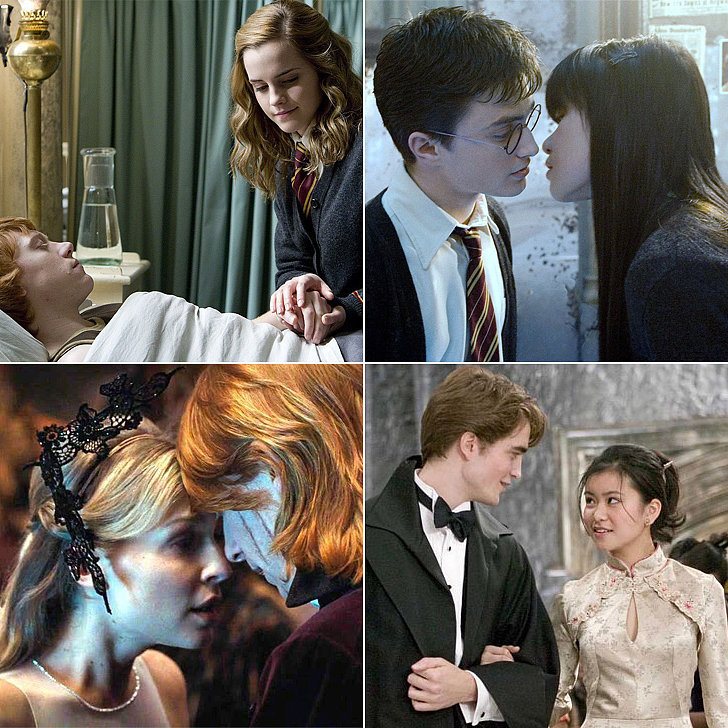 View as One Page
Harry Potter fans spit out their butterbeer in shock when J.K. Rowling said
Hermione should have ended up with Harry Potter
instead of Ron. While it's impossible to imagine the series without the romance between Hermione and Ron, if taken from a completely realistic perspective, I can see how Ron wouldn't have been intellectually stimulating enough for the clever heroine. (Although if that's the case, Harry wouldn't have been a good fit either). Emma Watson — who should know, having essentially lived the character for a decade of her life — put it thus, "I think there are fans out there who know that, too, and who wonder whether Ron would have really been able to make her happy." When
I asked the cast about J.K. Rowling's comments
, I especially loved the response from Evanna Lynch (who plays Luna Lovegood):
"With any relationship you can look back and say, 'Oh, I shouldn't have had that relationship; I shouldn't have been with that person.' But you were! It happened and it made them into who they are. So I think even if J.K. Rowling would feel a pull towards it, history is written. You can't change it. I think Ron and Hermione have something really beautiful and different. They're not a typical pairing, which I found more interesting."
One of my favorite things (of many) about the Harry Potter book and film series is that it's not a cheesy romantic story on the outside — hello mystery, adventure, and badass female heroines — but at the heart of it, it is a love story. There are various
romantic pairings
that slowly develop over the course of the series, and there is, of course, the love of Harry's mother that steers the entire plot. So using GIFs and quotes from the movies and books, I'm sharing 32 of the best love lessons J.K.'s series has taught us about the magic of love.