Clairol Rose Gold Hair Makeup Review
I Tried This $10 Rose Gold Hair Makeup, and It Made My Hair Look So Cool For Fall
As POPSUGAR editors, we independently select and write about stuff we love and think you'll like too. POPSUGAR has affiliate and advertising partnerships so we get revenue from sharing this content and from your purchase.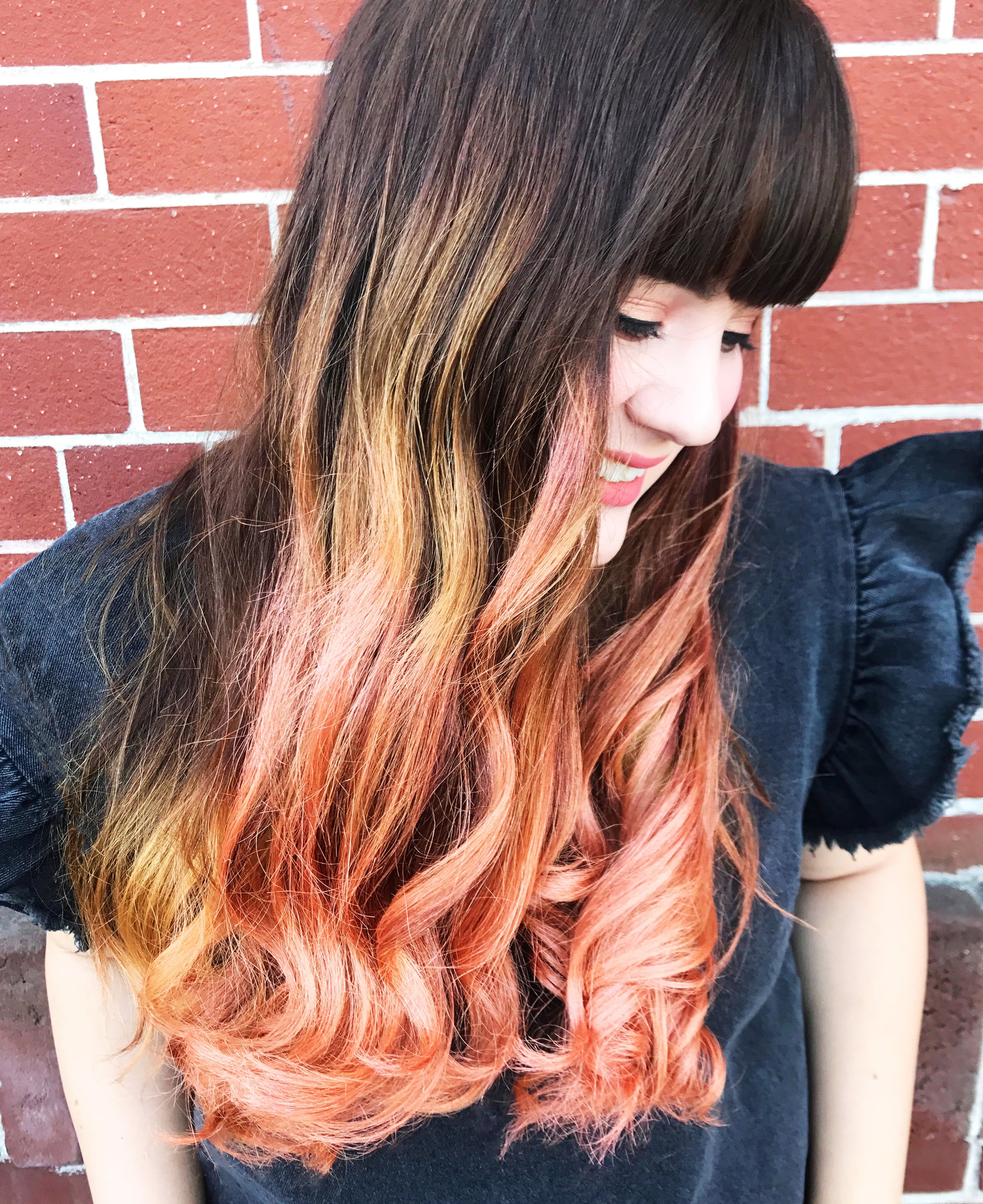 To say I love rose gold is an understatement — I'm obsessed with the metallic, blush hue. I have always wanted to dye my hair the color, but it's a little scary to go so permanently bold. That's why I freaked out when Clairol Color Crave Hair Makeup ($10) was released. It's a temporary dye that washes out in just one shampoo, and you can't argue with the low price tag. So I tested out the product in its rose gold shade at home to see if it's truly worth the purchase.
I have ombre hair, so I decided to apply the hair makeup to the lower half of my tresses since I like the dark-to-light look. The product comes in a little bottle with a soft, fuzzy sponge on the end. You squeeze the bottle to get the product out, much like you would do with a tube of lip gloss. I rubbed the applicator directly on my hair where I wanted the color to show up, and OMG, I was shocked by how well it popped. Even on the darker parts of my hair, it was very noticeable. It was a little messy while I applied it, but I laid out some paper towels to protect the surfaces around me, and I was good to go. After applying, I used a blow dryer for 10 minutes on my strands; the heat locks in the color so that it doesn't rub off. Next, I used a curling iron to style my newly colored hair.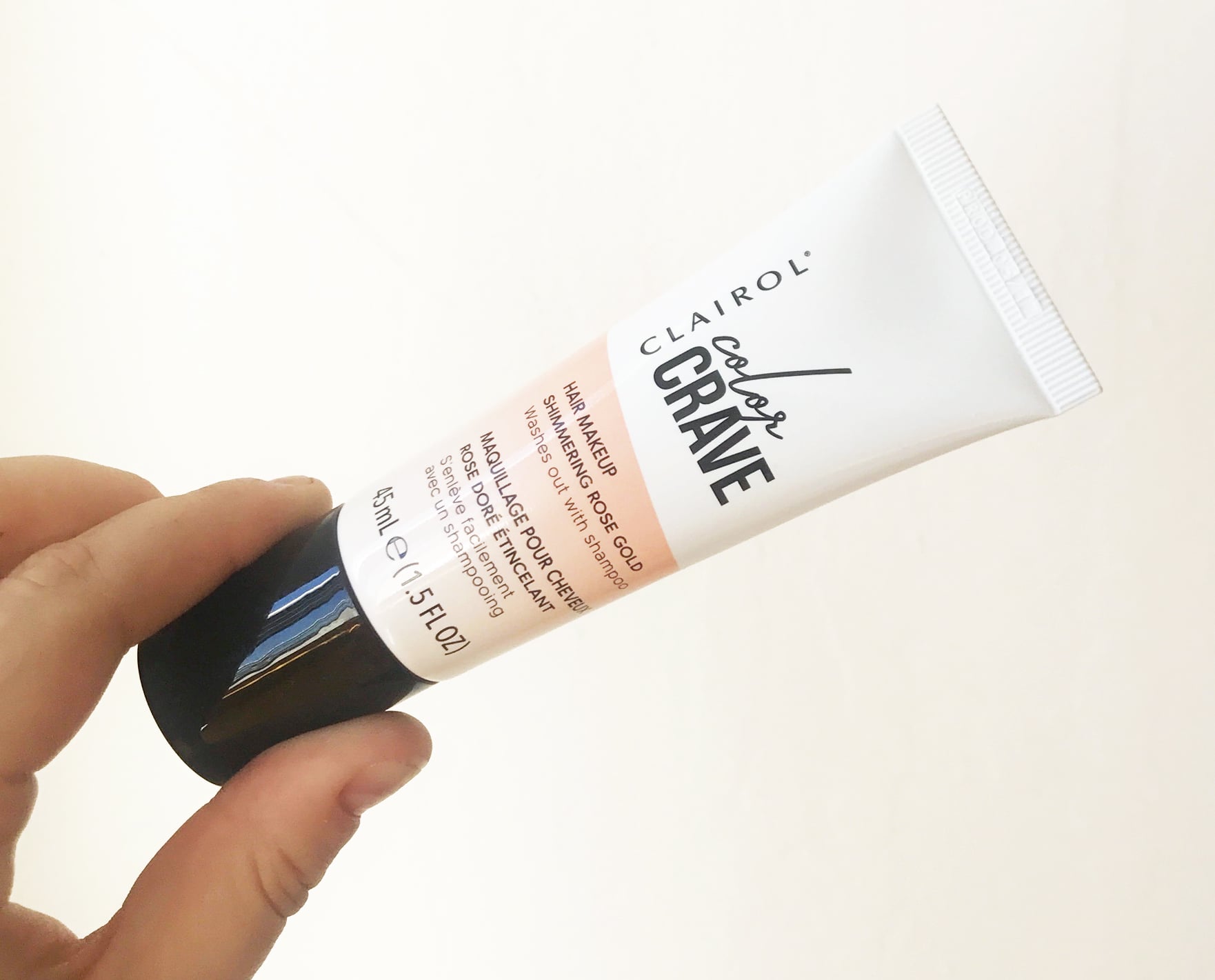 The result was so impressive — not only was the color payoff great, the product also left my hair shimmery like a true rose gold would. The texture of my hair was still soft; my hair didn't look crunchy or stiff at all. The hue was especially pretty in the sun when the shimmer could reflect off of the light. I slept with the hair makeup overnight, and it looked just as good the next day. It didn't rub off on my pillowcase either. It comes off in the shower with just one wash, so you don't have to worry about it sticking around longer than you'd prefer.
Overall, I was impressed with the product, and I totally plan on using it again. It's a fun way to change up my hair color without any commitment. The Clairol collection offers all sorts of colors — I think I'll try lavender or copper next. If you're looking to play with your look, give this hair makeup a try. Prepare for the compliments to flow!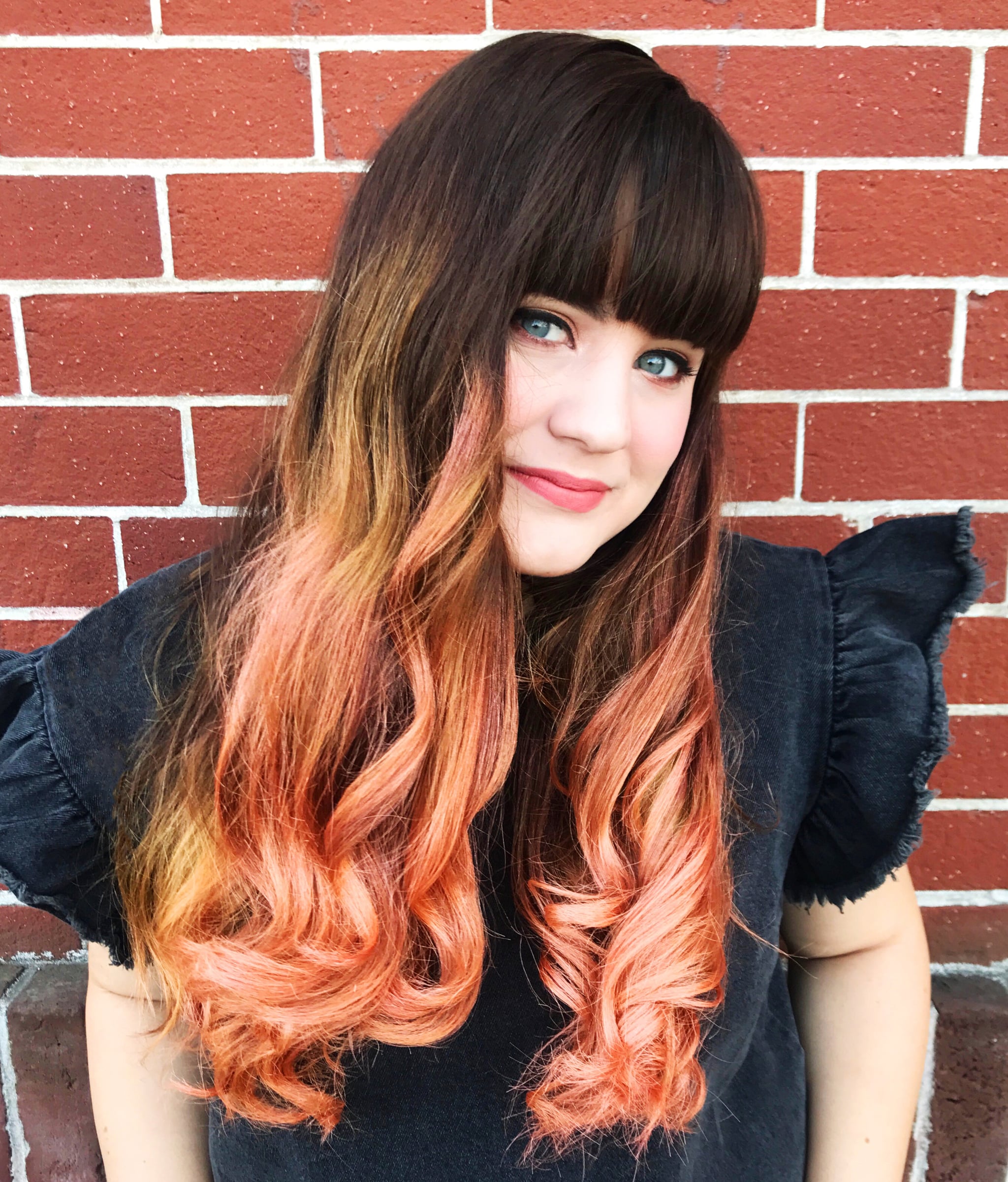 Image Source: Madison Williams