E.L.F. Cosmetics Coffee and Cream Highlighter at Ulta
This $8 E.L.F. Highlighter That Will Help You "Blind the World" Is Now Available at Ulta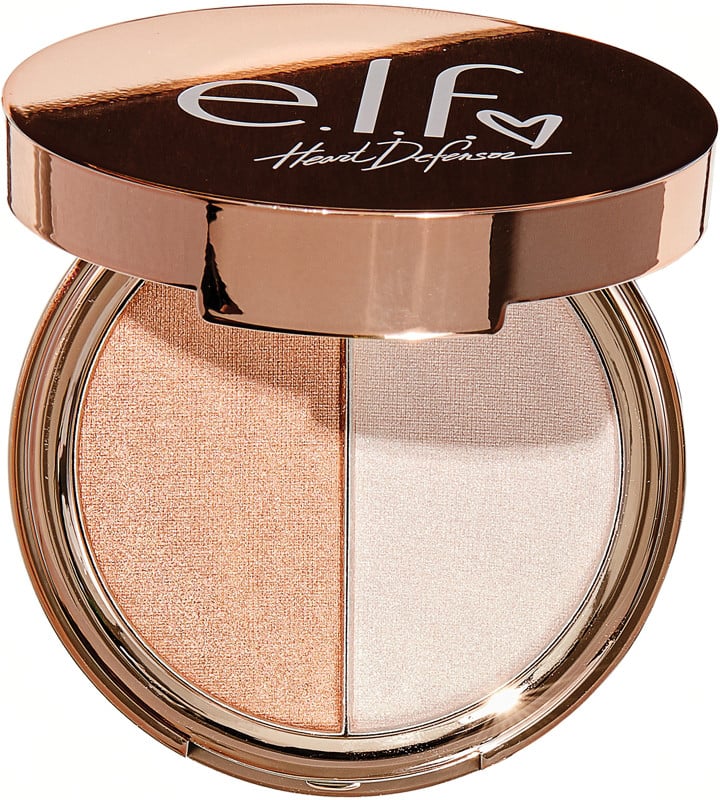 Back in October, Filipina-American beauty blogger Heart Defensor (also known by her handle @ThatsHeart) dropped a collaboration with E.L.F. that quickly became one of the ifnternet's favorite drugstore highlighters. At just $8, the E.L.F. x Heart Defensor Highlighting Duo offers shimmering bronze and tan hues that earned it the moniker "Coffee and Cream."
The combination will no doubt perk you up as much as a triple espresso: as Defensor herself said in a press release, "You can blind the world and slay every selfie" while wearing the shiny powder. When you wear the hues individually, you get a golden glow that flatters all skin tones, but you can also layer the colors together for a night-out look folks will need glasses to look at.
The viral highlighter quickly became an internet favorite, earning an average of five-star reviews on E.L.F.'s site. Now, you can pick one up at Ulta. This means that if you missed out on the initial sold-out drop, now's your time to get in while the glowing's good.