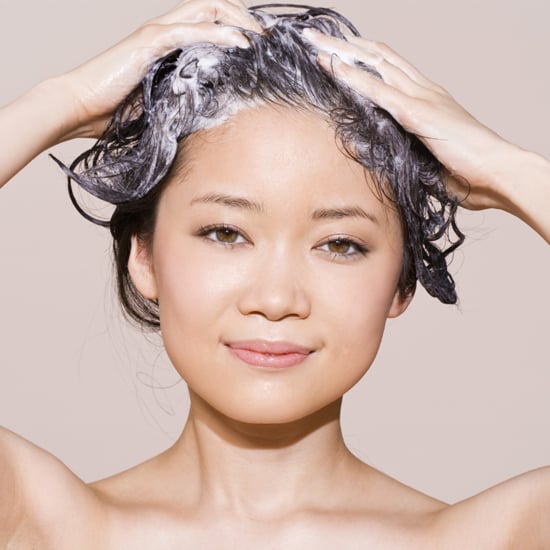 Have you ever tried out a new hair shampoo, gel, or serum only to be left with a head full of pimples? While your scalp is an awkward place to get acne, it's not unheard of. But there are many reasons beyond product irritation that have led to the development of bumps. To get tips on the how and why, just keep reading.
Causes:
Allergic reactions to chemicals in products; the use of the wrong products for your hair and scalp type; or infections caused by yeast, certain types of bacteria, and mites are just a few of the circumstances that can cause inflammation around the follicles of the scalp — aka scalp folliculitis. In more severe cases, a visit to the dermatologist for treatments, including antibiotics and even steroids, might be necessary. However, in minor cases involving pimples on the head, you have at-home options.
Solutions:
Tea tree oil: Look for a shampoo containing tea tree oil, a natural germ fighter. Try Kiehl's Tea Tree Oil Shampoo ($18) or Jason Tea Tree Scalp Normalizing Shampoo ($9) and be sure to use cool or lukewarm water, so as not to irritate the scalp even further.
Avoid: Stay away from heavy, oily products, which can have a tendency to block pores. Instead, look for products with sensitive or scalp-specific formulations. Also consider just washing your scalp and roots and just conditioning your ends as needed.
Salicylic acid: Salicylic acid helps to exfoliate the scalp and loosen dead skin cells and therefore can prevent bumps. Try Neutrogena T/Sal Shampoo ($7) for relief.
Dandruff shampoo: In some cases, a basic dandruff shampoo with inflammation-reducing zinc, like Head and Shoulders ($6), can help alleviate the problem.