Stress. Fear. Frustration. The world is feeling it all right now, and that's before throwing acne
into the mix. But you are not alone: zits happen 365 days a year, to 50 million people in the US.
That's why we're sharing our own personal experiences — plus tips, treatments, and
to-dos — to help you feel hopeful in knowing we're all in this together.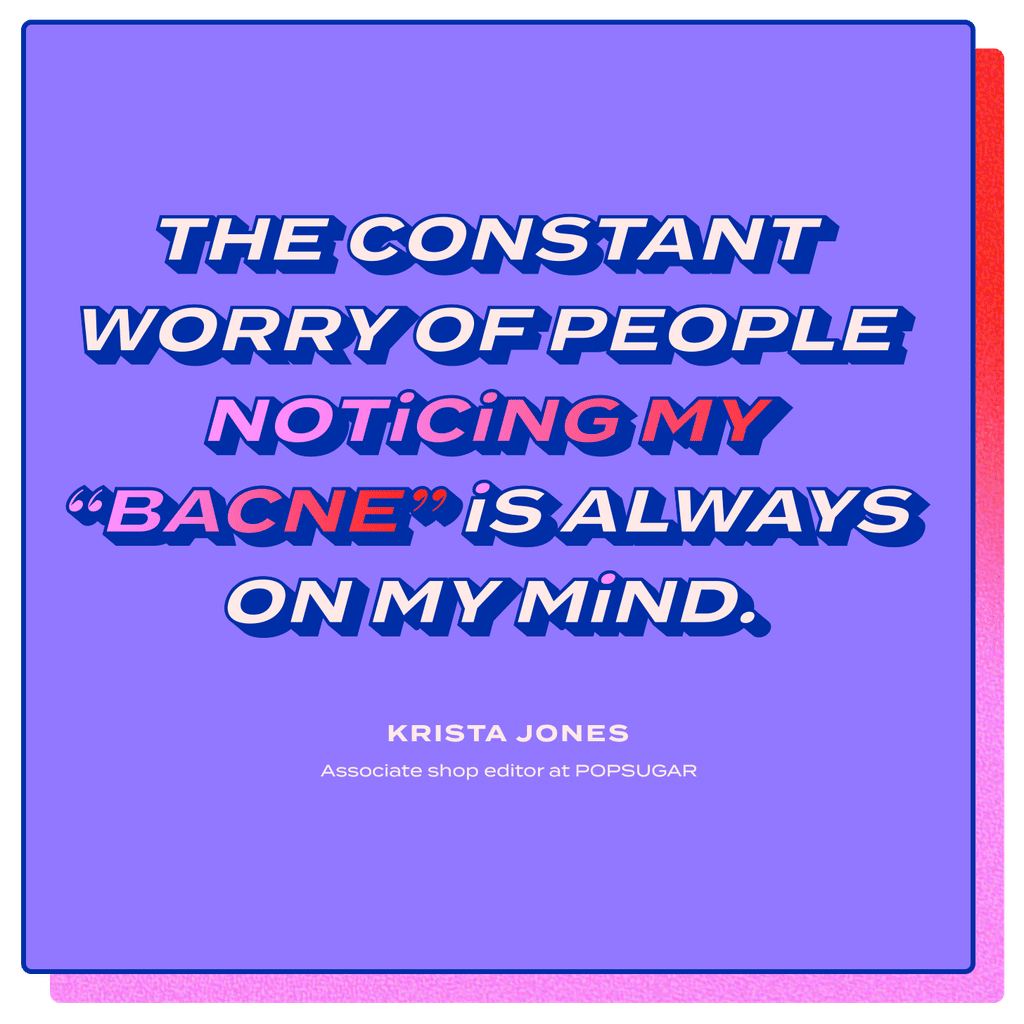 After a Decade of Agonizing Over My Bacne,
I'm Learning to Accept the Skin I'm In
The thought of wearing a tank top isn't something that should cause anyone anxiety, but for me, it does. I've always had acne, but thankfully, I figured out a routine on how combat my face breakouts over the years. When it comes to my body acne however, I've experienced a lot of up and downs; it has caused me stress and insecurity.
Read More