How to Stop Razor Burn
Swimsuit SOS: How to Nix Razor Burn For Good
As POPSUGAR editors, we independently select and write about stuff we love and think you'll like too. POPSUGAR has affiliate and advertising partnerships so we get revenue from sharing this content and from your purchase.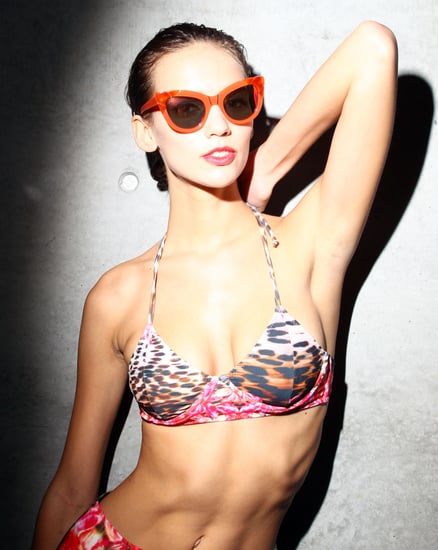 Most women have accepted razor burn as a part of their life, but razor burn is completely preventable, according to Jamie Ahn, owner of Acqua Beauty Bar in NYC. "Razor burn is a type of inflammation," she says. "You have to treat it right away." Think there's no way for you to actually nurse those painful bumps in all the wrong places? You'll be singing a different tune when you keep reading.
What causes it: Razor burn has a lot to do with sensitive skin, according to Ahn, which is why it shows up in places where your skin is the most delicate. "You're shaving away dead skin cells," she says. "It's a reaction to the shaving."
How to prevent it: Ditch disposable razors and your skin will thank you, Ahn says. "They're cheaper grade, cheaper quality . . . the blades are a little rougher and a little more jagged if you really look at it." Investing in a higher-end razor will not only save your legs, underarms, and bikini area from painful razor burn, but it will actually give you a closer shave. What won't give you a closer shave is putting a ton of pressure on your razor. "Everyone thinks that the closer you press to the skin, the more hair you're going to get out because you're closer to the root," Ahn says. But the only thing you'll be getting is a nasty burn. And if you're using a new razor, start where the skin is less sensitive (like your legs) and then move on to the more delicate areas.
What to do if you get it: There are steps you can take to relieve your limbs if you're suddenly hit with razor burn. Ahn suggests applying a calming toner with chamomile, like Fresh Rose Marigold Tonic Water ($38). Or you can opt for a home remedy like oatmeal or honey. If you have sensitive skin and are prone to razor burn, Ahn suggests running a cotton ball under water and popping it in the freezer before you shave. Run it over your legs after the shower to stop the burn before it starts. But if you're suffering from a severe case that just won't go away, run to the drugstore and grab some cortisone cream to relieve inflammation.