How to Tame Baby Hairs
How to Style Your Baby Hairs, According to a Pro
As POPSUGAR editors, we independently select and write about stuff we love and think you'll like too. If you buy a product we have recommended, we may receive affiliate commission, which in turn supports our work.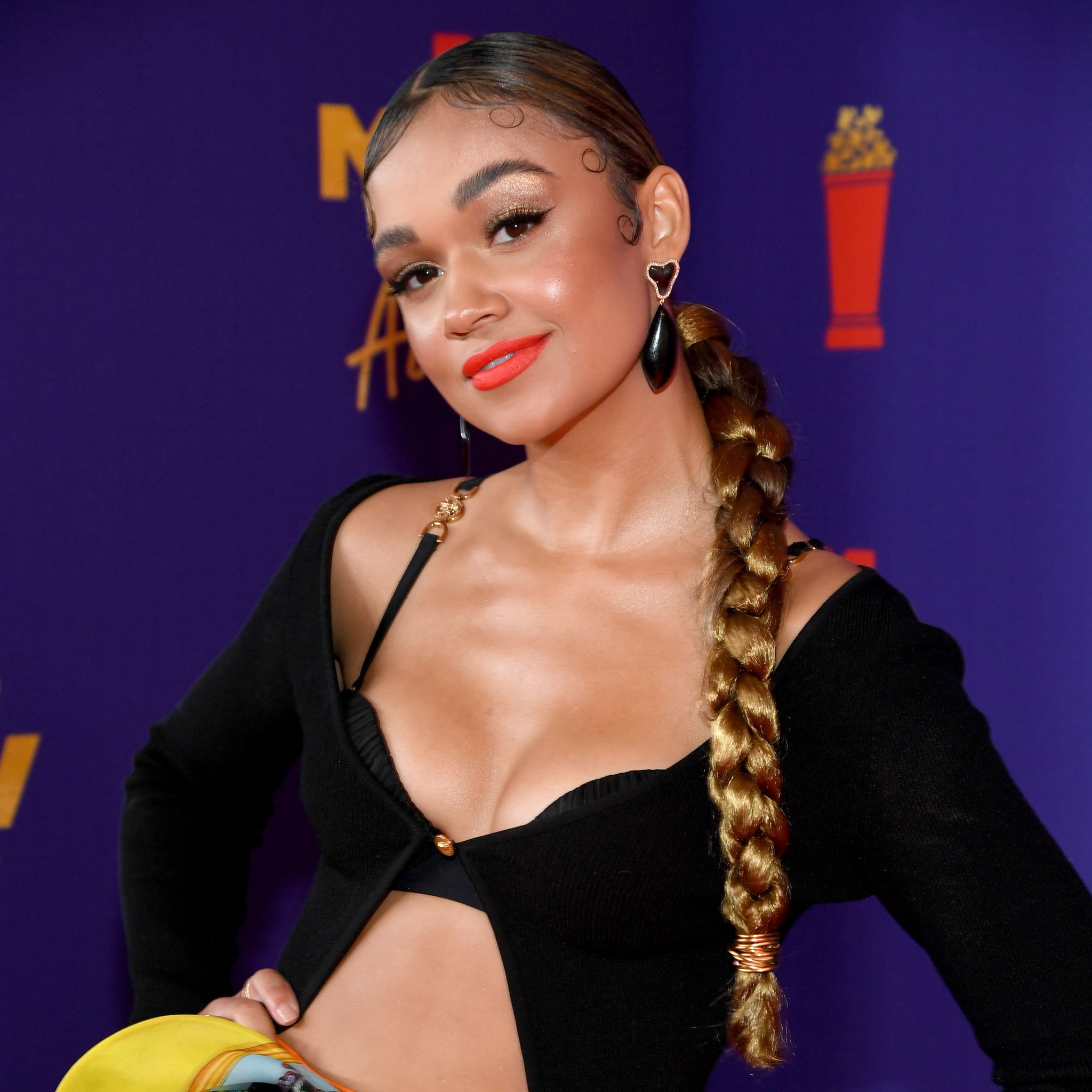 The art of styling "baby hairs" is a huge natural hair trend in Black and Brown communities.
Baby hairs originated in the early 1920s with civil rights activist Josephine Baker popularizing the trend.
It's for someone looking to add a creative, finishing touch to their hairstyles.
Baby hairs are the beautiful, sometimes patient, other times unruly, pieces of hair along the edge of your hairline. The wispy (sometimes curly or straight) texture got its name because it resembles the hair typically found on babies, except they remain on your head throughout adulthood. For many years, women of all hair types and textures have gelled and styled their wispy edges in unique looks but in recent years, we've seen the technique explode. It's made its way back to runways and red carpets with people doing it for not only maintenance but to add flair and intricate detailing to their hairstyle.
Styling baby hairs on a regular basis can be a lot of work so we enlisted the help of celebrity hairstylist Kahh Spence, who broke down how to tame baby hairs in a few simple steps. Keep reading to learn more about making them grow, styling tips, and the products you should use.
What Are Baby Hairs?
Baby hairs, also known as edges, are the short pieces of fine hair around the hairline. Depending on your hair type and texture, they can be coily or straight and can be styled in all sorts of shapes. From laying them down with a simple ponytail or a statement style like Bantu knots, styling the small hairs along your face is a great way to add some extra oomph to any hairstyle you're wearing.
The trend has always been a natural hair community favorite, dating back to the 1920s, but notable stars of today, like Beyoncé referencing baby hairs in her cultural anthem, "Formation", have given Black and Brown women a newfound sense of confidence in their hair.
How to Make Baby Hairs Grow
Like the rest of your hair, it's important to strengthen your edges to avoid thinning and receding. Though you should avoid styling your baby hairs with products that contain too much oil and alcohol regularly, you absolutely should treat the area weekly with black castor oil or avocado oil to keep the hair strong. If you're looking for a daily strengthening solution, try using the Shea Moisture Black Castor Oil Edge Treatment ($12). This particular edge control is already infused with black castor oil to hydrate. You can also opt for a treatment like Dark and Lovely's Au Naturale S.O.S Nourishing Scalp Elixr ($7), which contains jojoba and peppermint to aid growth and promote a healthy-looking hairline.
How to Style Baby Hairs
There are a few products that are absolutely key to keeping your baby hairs laid:
A small hairbrush
A silk scarf to tie your hair down (this one's optional)
Kahh recommends purchasing a compact brush with dense bristles from your local beauty supply store — similar to the Evolve Perfect Edge Bamboo Brush ($4). You can also opt for a dedicated toothbrush to precisely comb wispy areas. To sculpt your hairs, dampen your brush with water and smooth them into your desired look. Finish by applying edge control to keep them in place. For extra hold, tie a silk scarf around the perimeter of your head for a few minutes to make sure the hairs stay down.
Products to Style Baby Hairs
Unlike strong-hold gels and hairsprays that often crunch and flake, edge control pomades will hold down your baby hairs without completely gluing them to your head. Most importantly, they will ensure that your style doesn't budge while still maintaining its natural appearance. You can also use edge control beyond just taming baby hairs. The tacky formulas are great for erasing flyaways (perfect after a blowout) and achieving sleek looks like buns and updos.
— Additional reporting by Naomi Parris