Issa Rae and Tracee Ellis Ross Wrap Their Hair on Flight
Issa Rae and Tracee Ellis Ross Had an Amazing and All Too Real Mid-Flight Hair Moment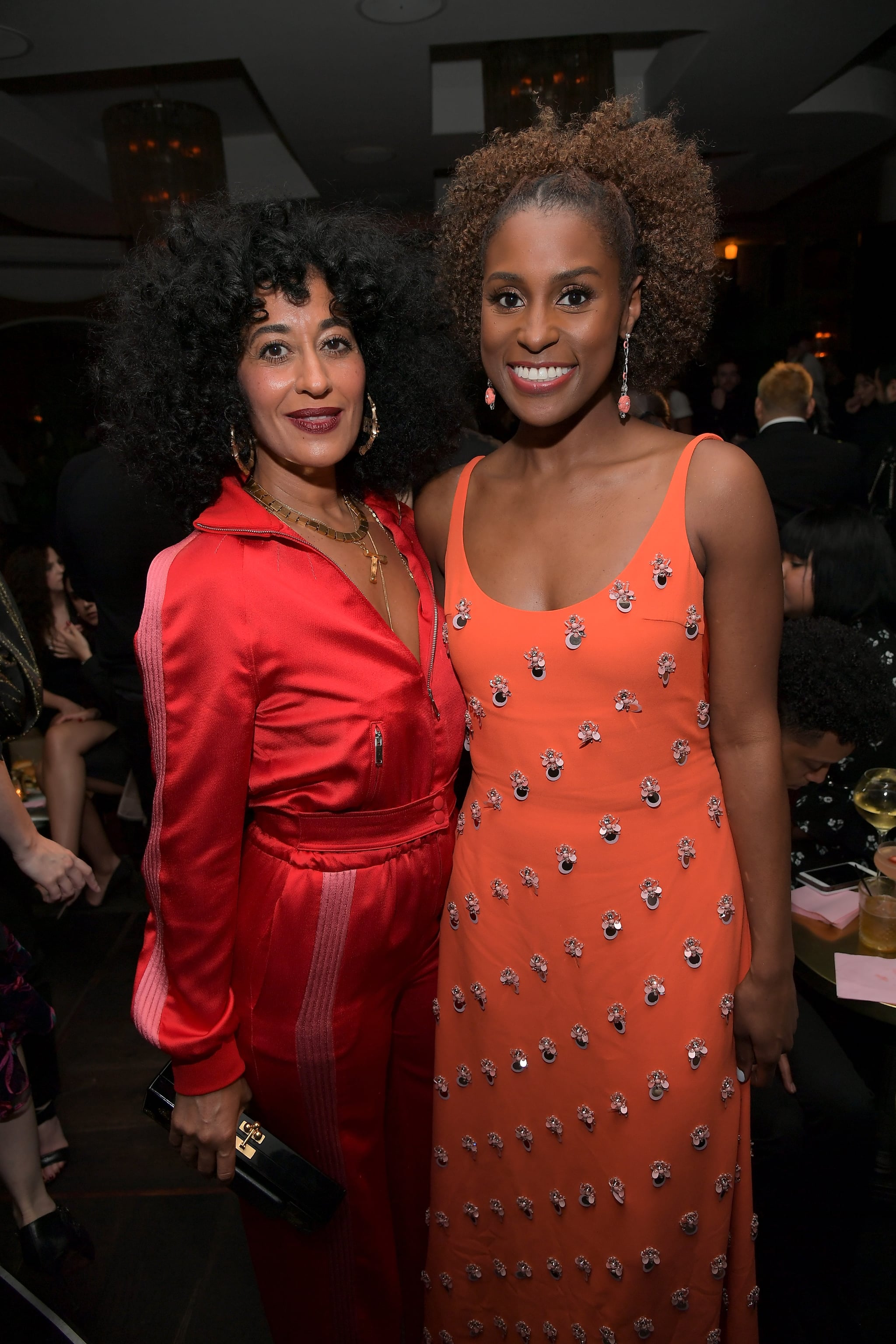 There are just some celebrities who, no matter how close to their lives social media makes you feel, you still wish you can jump through the phone screen and hang with in real life. That moment totally happened when everyone's favorite imaginary best friends, Tracee Ellis Ross and Issa Rae, ended up on a flight together headed to NYC for the CFDA Awards. The encounter not only gave us all major FOMO, but it was also a lesson in things black girls do on planes.
Ran into one of my faves on the plane last night ❤️ @IssaRae #blackgirlshit pic.twitter.com/FrTtErMFNV

— Tracee Ellis Ross (@TraceeEllisRoss) June 4, 2018
Ross recorded the meetup at 30,000 feet, just as the Insecure star and CFDA host was about to wrap her hair up. Most black girls, natural or not, who saw the video probably know exactly what's happening in this totally relatable sitch. The nighttime ritual of anyone with textured strands requires a hair wrap or cover of some kind, in silk or satin, to keep hair smooth and tangle-free. It also helps to prevent breakage.
As demoed by Rae, traveling is no exception — especially when you're on your way to a big event to make history, as the first woman of color to host the awards, like Rae was. This was way too important of a moment to show up with unlaid edges.
Many of us have done the same and wrapped our hair on a flight to preserve the style, and to keep it protected from dry and gross plane air. And of course, if catching a quick nap is in the travel plans, a head scarf is a no-brainer.
The "black girl sh*t," as Rae calls it in the quick video, continued with Ross explaining that her long side braid was also a protective style that she planned to take out when they landed. See, celebs are just like us — and even though it didn't seem possible, we just fell deeper in love with these two.
Image Source: Getty / Charley Gallay