Tracee Ellis Ross's Tips For Growing Out Hair
This Is How Tracee Ellis Ross Handles the Awkward Grow-Out Stage of Haircuts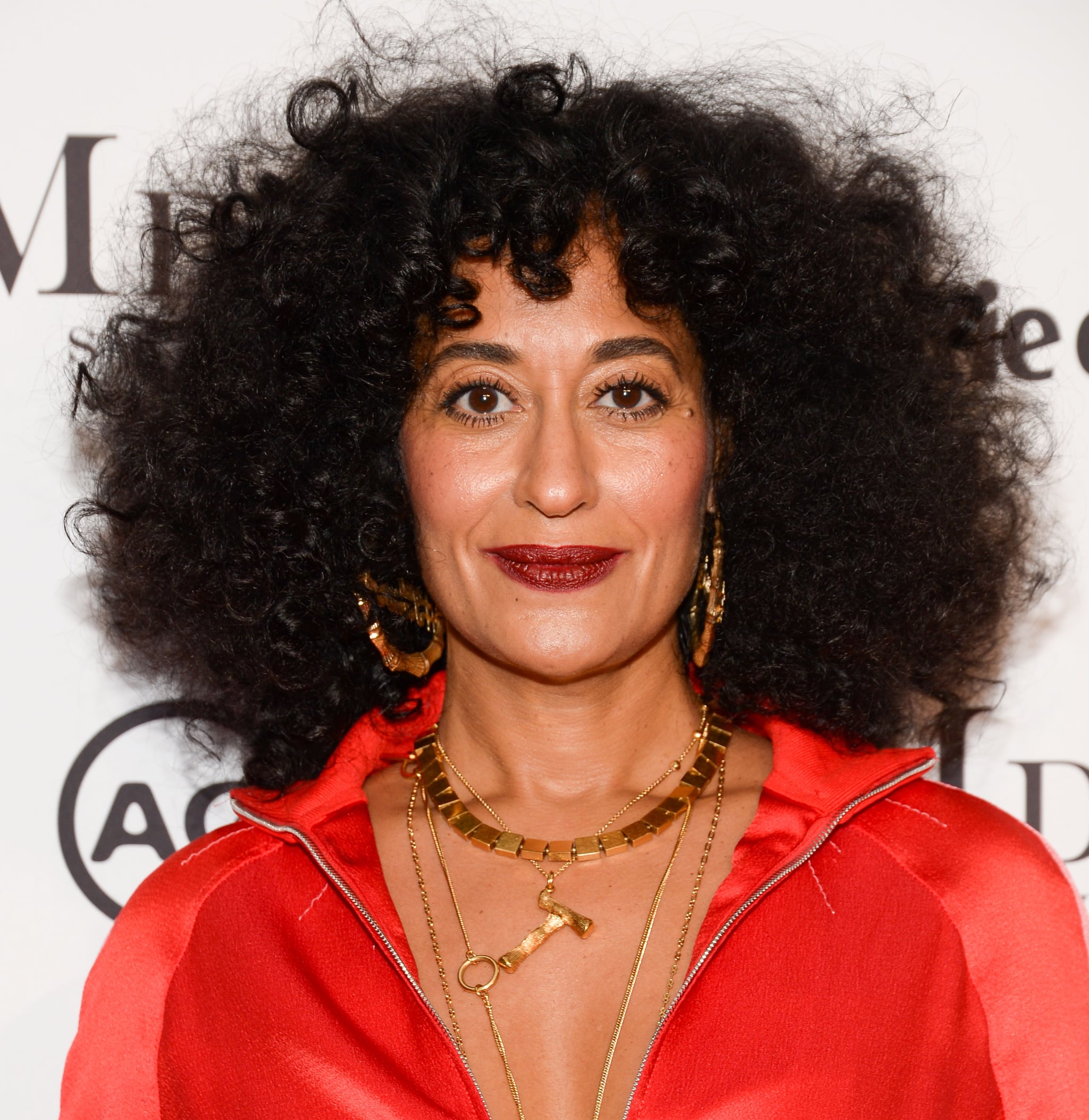 Image Source: Getty / Peter Faraone
Even if you're trying to live that "long hair, don't care" life, one thing that's hard to ignore is that awkward grow-out stage. But don't despair over this unfortunate beauty fact of life, because it can strike the best of us. Exhibit A: Tracee Ellis Ross, who took to Instagram to share her tip for balancing curls as hair grows out.
While sitting for Black-ish's head of hair, Araxi Lindsey, Tracee talked beauty shop. "She's balancing out the shape, because I need a haircut really badly. I need a trim." Tracee said. "But I haven't had time for a trim, so she's going to balance it out by taking some of the longer curls and curling them so they're shorter."
In the video, you can see Lindsey curling longer strands of hair, ensuring a uniform cut. Tracee gave a peek into the process, saying of one especially long piece: "There was this really long one, because guys, I grow a tail. And I just said, 'Get the scissors,' and she said, 'No, I'll curl it.'"
Though the process looked a bit tedious, there's no denying Tracee's curls were gorgeous as ever. If this is what an "awkward grow-out stage" can look like, we'll take it!