L'Oreal True Match Lumi Glotion Review
All My Foundations Are Gathering Dust After Ordering This $10 Lotion on Amazon Prime
As POPSUGAR editors, we independently select and write about stuff we love and think you'll like too. POPSUGAR has affiliate and advertising partnerships so we get revenue from sharing this content and from your purchase.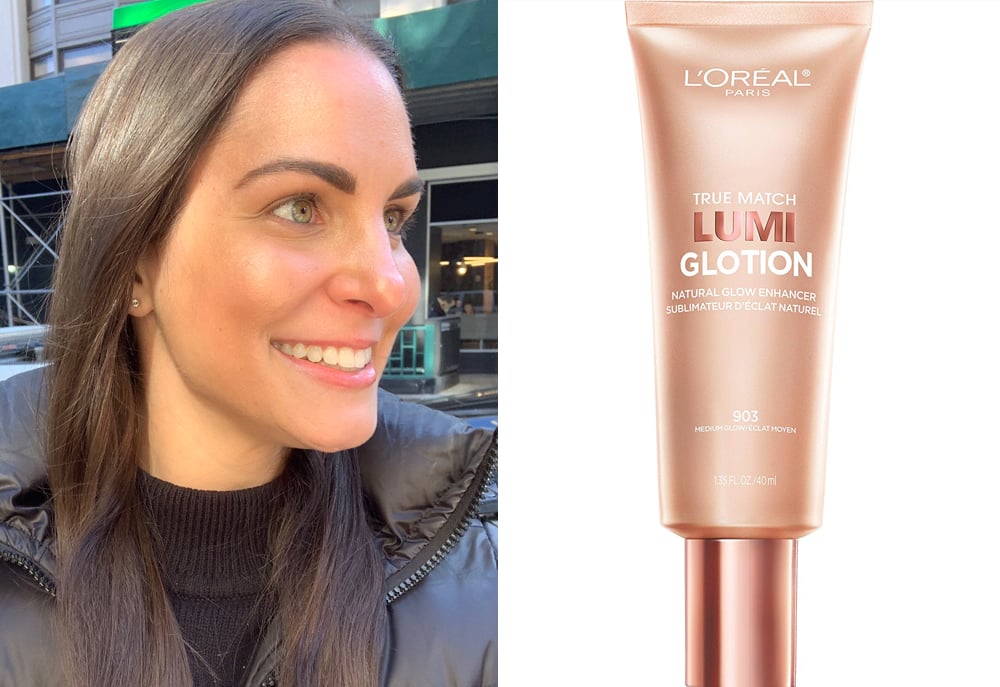 Let me start off by saying I'm a foundation girl. Ever since I started wearing Laura Mercier's Tinted Moisturizer in high school, I've been loyal to slabbing that extra layer of makeup on my face. Years later, and throughout my time as an editor, I've accumulated lots of foundations from different brands. I have one I wear in Winter when my skin is dry, one for when I want to deslick over the Summer, one for a more natural look, one for a night out — the list goes on. But when my friend told me I just had to try this incredible highlighting lotion that she can't leave the house without, I raised an eyebrow.
With products aplenty at work, it takes a lot for my friends to convince me to purchase a beauty product based on word of mouth, but she wasn't even halfway done with her spiel and the L'Oréal True Match Lumi Glotion ($10) was already on its way to my house (bless you, Amazon Prime).
The thing about this lotion is that whether I wear it alone or under foundation, it still works its magic, and I very rarely wear it with foundation. It's that good that it can stand alone. Just ask my coworkers who complimented me the first day I used it. It comes in four different shades — fair, light, medium, and deep — and I have olive skin, so I went with the medium color, and boy, do I glow. Not in an obnoxious, "this girl needs to chill with the highlighter" way, but rather a subtle, "did she just get back from vacation?" way.
While some people use it just on their cheekbones to contour, I spread it across my entire face because of how hydrating and illuminating it is. Even on my laziest days, I'll rub on a little Glotion, and voila — the look of four tequila sodas and exhaustion from the night before disappear into a gorgeous, dewy shine. Now that my drawer of foundations is accumulating scary amounts of dust, I'm ready to admit that I'm absolutely obsessed with the True Match Lumi Glotion. It's a game changer.
With over 300 positive reviews on Amazon, an unbeatable price, and long-lasting results, I just have to ask: what are you waiting for? Get this Glotion now, and you can thank me later.
Image Sources:
Amazon
and POPSUGAR Photography / Perri Konecky