Madonna MDNA Finishing Cream
Madonna Talks Feminism, Skin Care, and Faking a Good Night's Sleep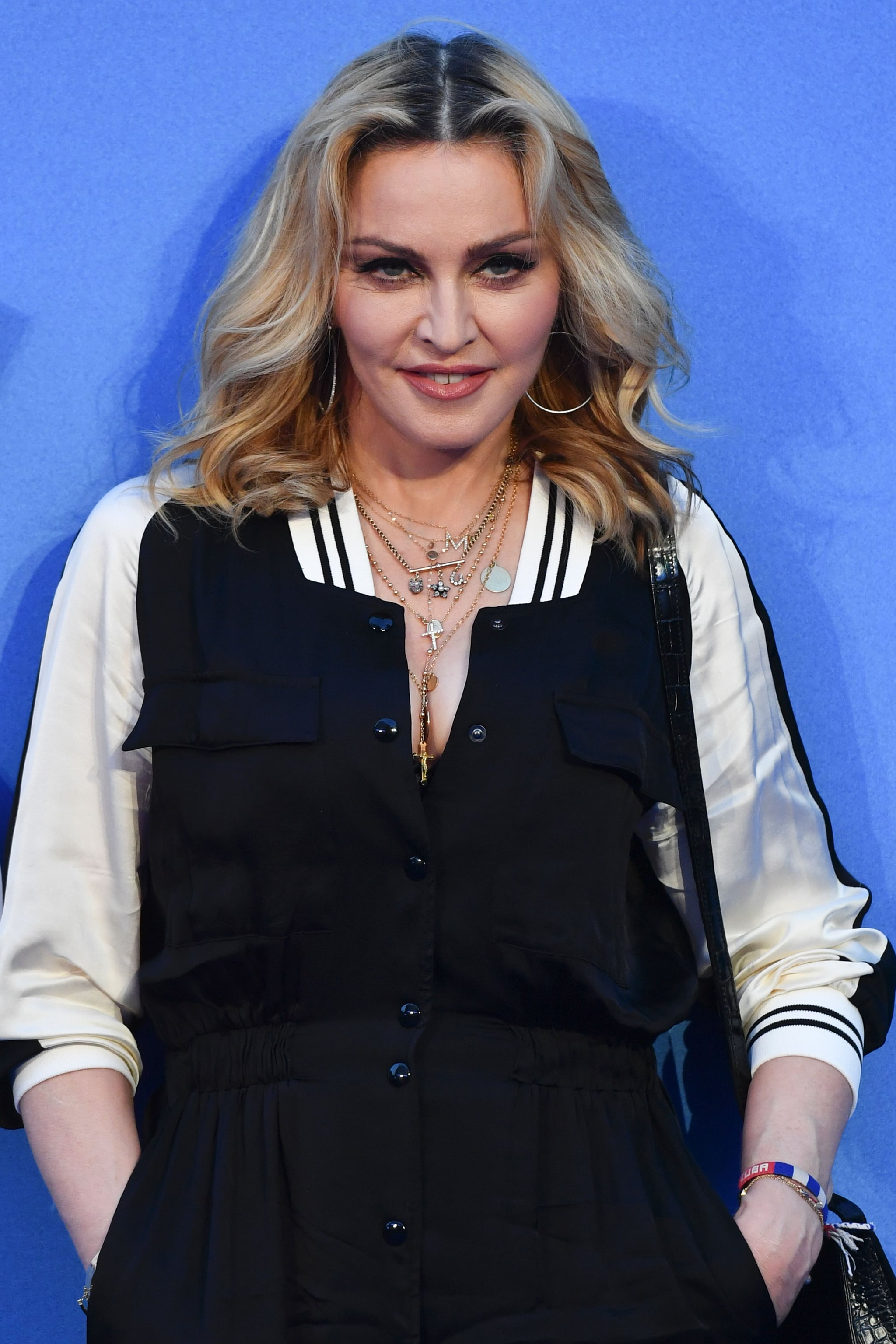 Image Source: Getty / Ben Stansall
As I'm running on a solid five hours of sleep, Madonna calls to talk about her new MDNA Skin Finishing Cream ($250), a thermal-water-infused moisturizer that's supposed to fake a full night of peaceful slumber. So, how many hours does Madonna usually take to rest up? "Six," the icon said. "If I'm lucky, and it's a Sunday sleep-in day, eight. And that's just a marvelous privilege."
It's hard to imagine Madonna sleeps at all, considering how hard the woman works. Between being, you know, Madonna and all, earlier this Fall she also launched MDNA Skin, her passion-project skincare line. The Finishing Cream is her latest drop, and given its major hype, it just might become her most popular.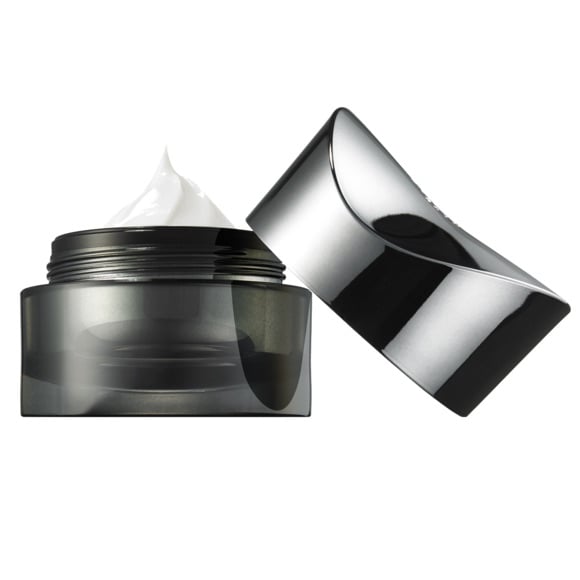 What's so special about this cream? For one, it contains M.T.PARCA Thermal Water extracted from Montecatini, Italy. This province in Tuscany has won fame for the healing properties of its water. "People go to these spas to heal everything from arthritis to skin ailments," Madonna said. "The water rises to the surface of the volcanic eruption, and then that's skimmed off of the top. That's purified, and those waters have a specific mineral composition that not only conditions, softens and hydrates, but also helps firm and illuminate the skin's appearance."
According to Madonna, eczema, acne, scars, and rosacea can all be healed or reversed with M.T.PARCA Thermal Water. I ask her if it can go on other parts of your body, like how she previously told us that her Magnetic Clay Mask should be applied to your butt because "it has an audience."
"Well, that was a joke," she said, laughing. "But, absolutely. It has a microcurrent quality, so it's stimulating your muscles. You can use it anywhere."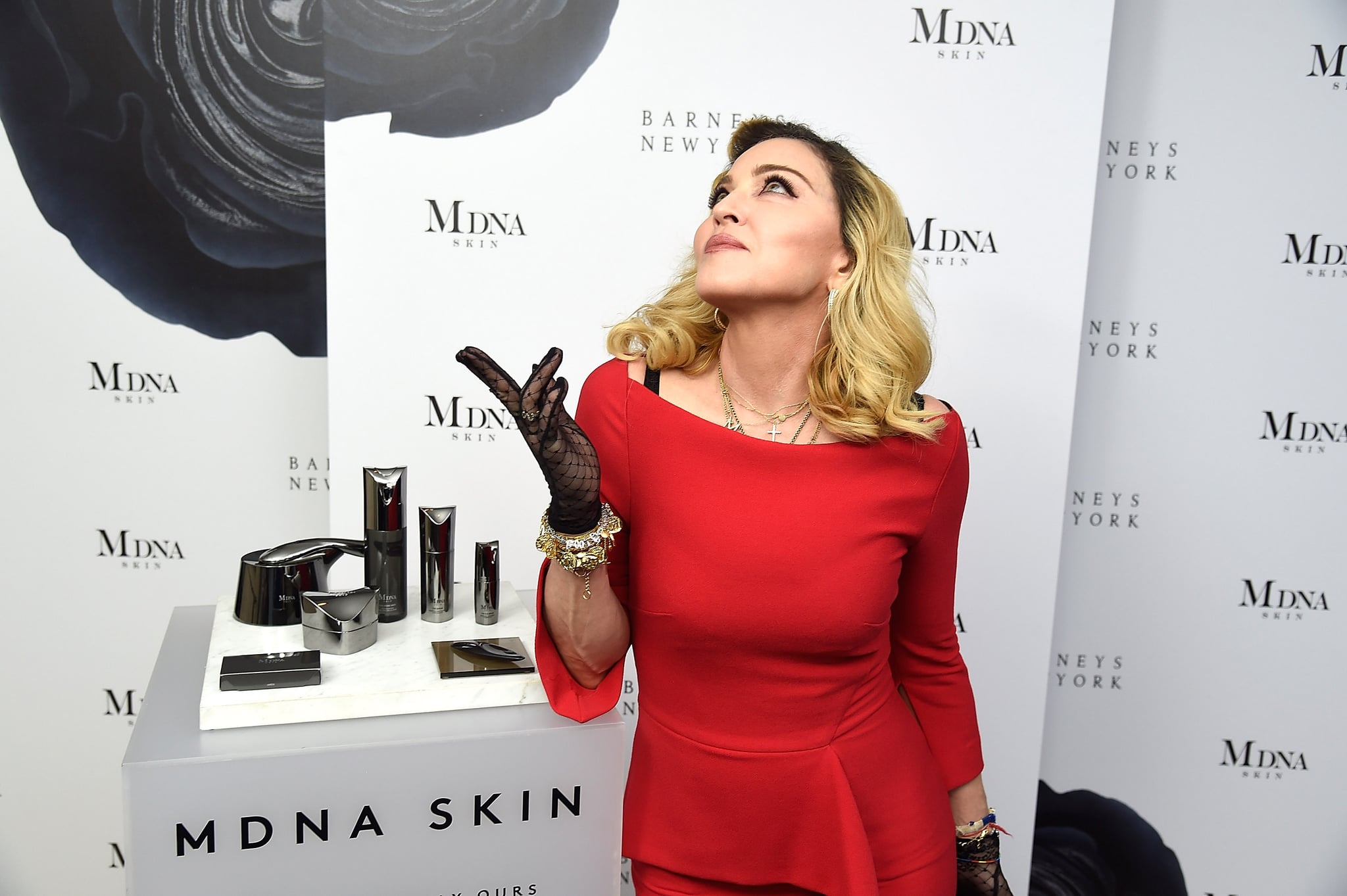 Image Source: Getty / Kevin Mazur
I ask her about my problem area — dark under-eyes — and it turns out that Madonna and I have exactly one thing in common (and thus, my life is complete). "I tend to wake up with really puffy eyes, so if it's early in the morning, the first thing I have to do is put ice on my eyes and do things to make the swelling go down," she said. For that same reason, she always pops her Eye Mask ($50) in the fridge before using.
"It's not just equal rights for women, it's equal rights for women of all ages."
Then the Material Girl herself tells me that, in fact, there are some skincare results money can't buy. "The thing that makes you feel the most beautiful is when you're happy with yourself, and you're confident, and you've done something good," she said. She referenced when she gave an emotional speech on being a woman in the music industry at the 2016 Billboard Music Awards, or the time she built a pediatric care wing at a hospital in Malawi. "Those are empowering moments that make me feel beautiful inside and out."
And as we endure a watershed moment in the women's rights movement, the lifelong feminist is hopeful. "We need to get people to look deeper into the double standards and hypocrisy that have existed for so long," she said. But Madonna is not just talking about fulfilling the cookie-cutter definition of feminism. "It's not just equal rights for women, it's equal rights for women of all ages. Ageism is something that runs very, very deep in our DNA as humans. I think women and men are guilty of it. So, I hope that that is the result of what's happening right now."