Sola Look to Launch Grease Palette
This New Grease Palette Is the One That I Want
Heads up: I've got chills, they're multiplying, and I also happen to be losing control, because Sola Look will launch a palette inspired by the classic musical Grease! The brand has been busy hinting that its Pink Lady Palette was in the works, but the big reveal finally happened on May 24. So far, we've only got a peek at the packaging, and it's bound to make you stop what you're doing, change into sweats, and call up your mom so you can go rewatch the classic 1978 film.
This drop comes on the 40th anniversary of the movie's release, and it follows Sola Look's MO of releasing makeup inspired by your favorite cinematic comfort food. If you recall, Sola Look already has Dirty Dancing and Flashdance palettes, along with Saved by the Bell-themed liquid lipsticks.
We've no word yet on a release date, and we've still yet to see the actual powders themselves. But judging by the fact that pink is an It shadow color right now, we're sure this baby will be right on trend.
We'll tell you more (tell you more) details when we have them. Until then, we'll just be over here celebrating: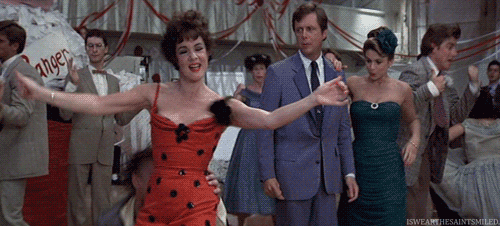 Image Source: Paramount