Ashley Tisdale's Must Haves: From Parachute Slippers to a White-Noise Machine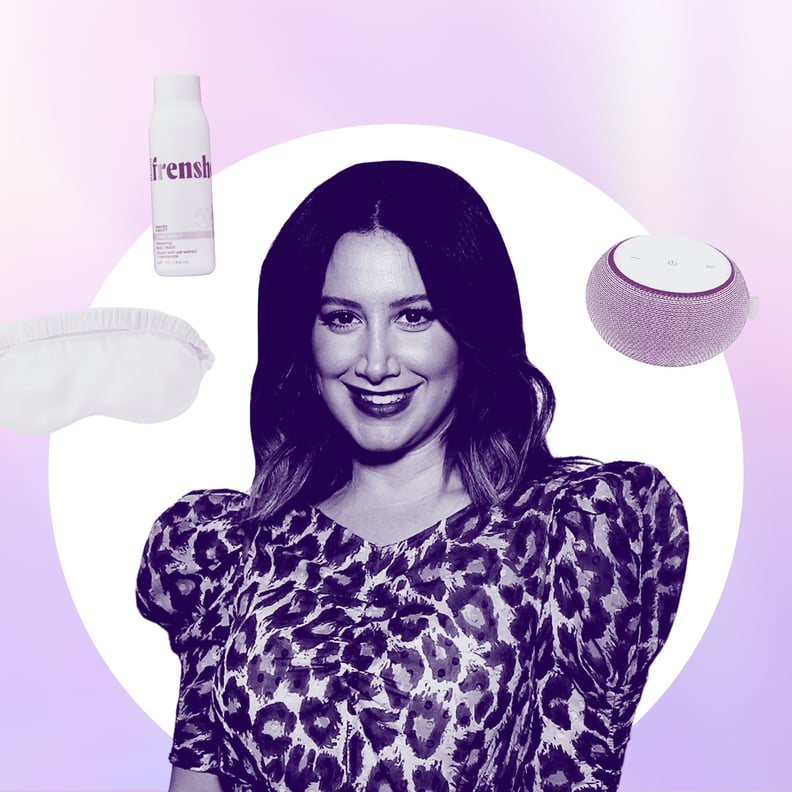 Getty | Dominik Bindl
Photo Illustration: Keila Gonzalez
Getty | Dominik Bindl
Photo Illustration: Keila Gonzalez
Every editorial product is independently selected by our editors. If you buy something through our links, we may earn commission.
Ashley Tisdale has, in many ways, grown up alongside her fans. The actor and singer turned entrepreneur first gained fame for playing the sassy yet singular role of Sharpay Evans in Disney Channel's hit film franchise High School Musical, along with spots in a bevy of other TV shows like "The Suite Life of Zack & Cody" and "Phineas and Ferb." But these days, Tisdale has stepped into perhaps her most impactful role yet as the founder of Being Frenshe — her new wellness brand at Target, which offers nourishing and affordable products, all aimed at helping people to live more balanced lives.
"Being Frenshe is based off of my blog Frenshe. And to me, I just felt like in the wellness space, there was a lot of other brands that were expensive — and I felt if they're expensive for me, I can't imagine someone following me, what they would think. So I really wanted to create something that was approachable and accessible," Tisdale tells POPSUGAR. "I've always dreamt of having a line at Target, and to be able to do this, to get these prices — it's just, for me, I believe wellness is for everyone, and so I want everyone to feel included."
Naturally, the product collection appeals to the interests of her now adult and wellness-obsessed fan base (speaking from experience here!). And while Tisdale has no doubt earned her place atop the figurative Mount Rushmore of teen Disney stars, this new chapter marks the beginning of a season where she's committed to living life fully on her own terms — all while navigating the highs and lows of motherhood, diving into home design (another passion project!), and empowering others to expand on their self-care journeys like never before.
Beyond sharing her inspiration for building Being Frenshe, we had the chance to talk with Tisdale about her favorite products both in and outside of her new brand. From Parachute slippers and a sleeping mask to a white-noise machine from Amazon, these are a few of the products she can't live without. Spoiler: you're gonna want them all!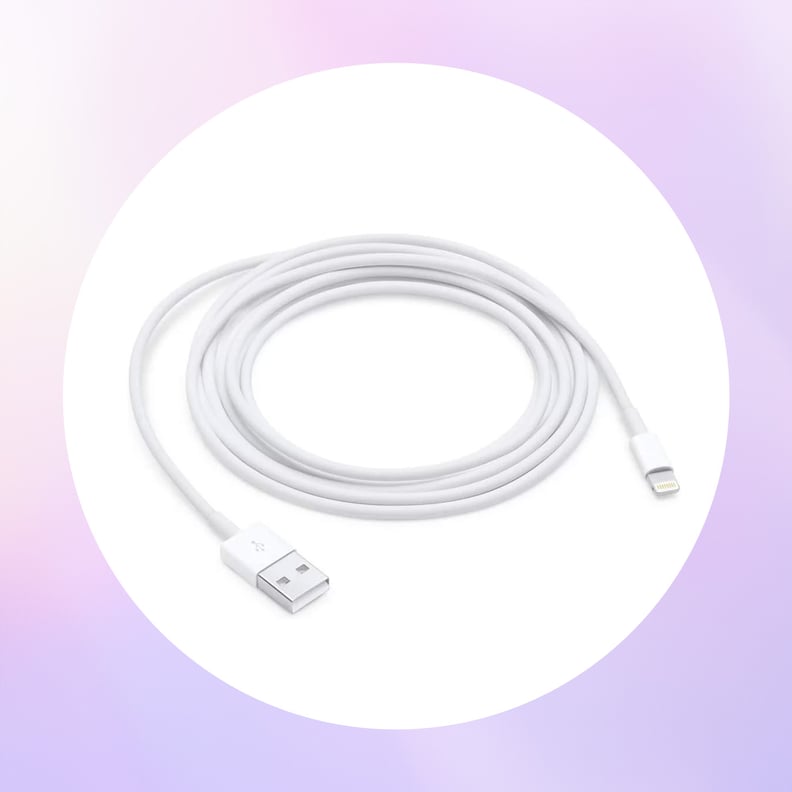 Her Affordable Must Have: Apple Lightning to USB Cable
Whether she's blogging for Frenshe, working through her daily inbox, or just binge-scrolling through social media (celebrities really are just like us!), Tisdale says it's imperative that she has an Apple Lightning to USB Cable ($24, originally $29) with her at all times to keep her tech batteries fully charged. "I work off of my phone. I do my emails, social media. I'm taking pictures of my child nonstop. I'm playing 'Cocomelon' on my phone through Spotify . . . It's wild how much these phones have become an essential part of our life," Tisdale says. "So, for sure, mine runs out of battery fast, and I'm quickly trying to find the nearest charger in the house."
Pro Tip: Spotify is one of the apps that Tisdale says will run down her phone battery the quickest. And while she jokes that her playlist has become much more kid friendly since becoming a mom, there are a few go-to artists she'll tune into on her own time with the app. "Right now, I'm listening to a lot of kid stuff, but if I have it my way, I love The Lumineers. I love Bon Iver. I love — there's this Spotify list: Lazy Sunday; it's just such a vibe."
Her Investment Must Have: Snooz White Noise Sound Machine
Tisdale's commitment to living a more wellness-focused lifestyle has extended into her sleeping routine, too — where she says this Snooz White Noise Sound Machine ($100) has proven to be a worthy investment. "I'm a light sleeper, so any little thing I hear will wake me up. I also need to be in a dark space — I also have dogs," Tisdale jokes. "And so we started using that seven years ago because my dog would wake up sometimes in the middle of the night — she'd scratch herself, and so you hear her little chain, her making noise."
Pro Tip: While both she and her husband have benefitted from the machine's soothing techniques, Tisdale says it's been super helpful for her baby girl, too, as the white-noise machine comes equipped with 10 tones and volume settings that are adjustable for babies, kids, adults, and even pets. "Obviously, we have one for our daughter as well, but it's hard when you leave to go to a hotel room — you're like, 'Oh my God, I need my white-noise machine.'"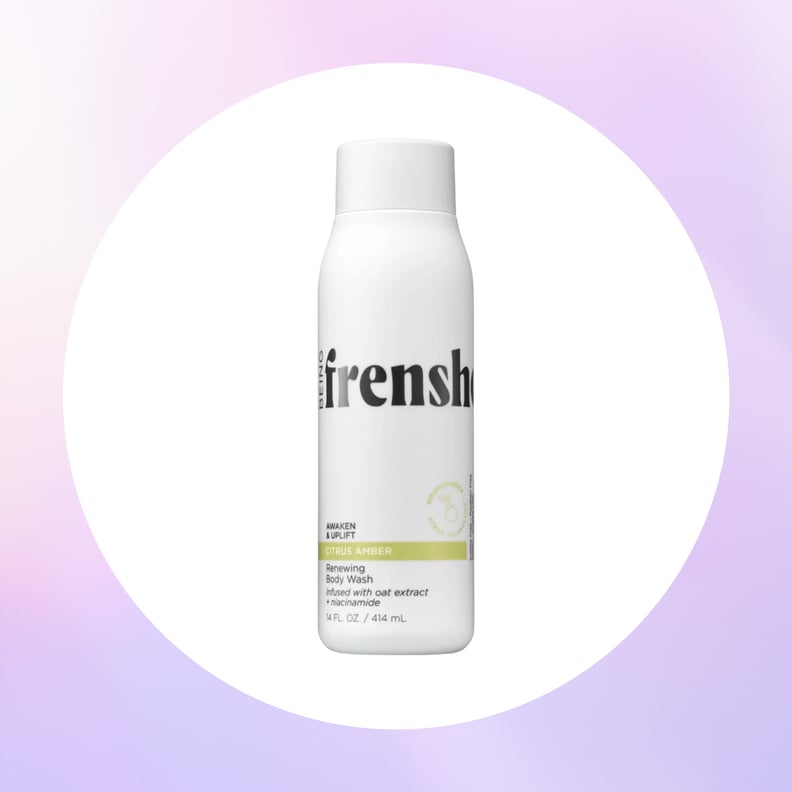 Her Morning-Routine Must Have: Being Frenshe Renewing and Hydrating Shower Gel Soap
While Tisdale says she's (of course) a fan of all the products in her Being Frenshe collection at Target, the Being Frenshe Renewing and Hydrating Shower Gel Soap ($11) has become a particular essential in both her morning and nighttime routines. "For me, it's just the easiest and fastest way to get that mood boost. I created the line where you can have a moment to yourself — whether that's just something very easy and [for] five minutes to creating a night where you're just doing a luxurious bath and doing all of this stuff," Tisdale explains. "I take a shower morning and night, and the Citrus Amber just is so good."
Pro Tip: One of Tisdale's favorite weekend staples is a morning bath with the Being Frenshe Renewing Body Wash in tow — which she says "really foams," adding to the whole detoxing experience. "For me, one of my favorite morning rituals on the weekend is doing a morning bath, which I just started to get into over the last year," Tisdale says. "I always would take my baths at night, but I love doing a morning bath. And it's like, I don't know — it just is a different experience, and it feels so refreshing."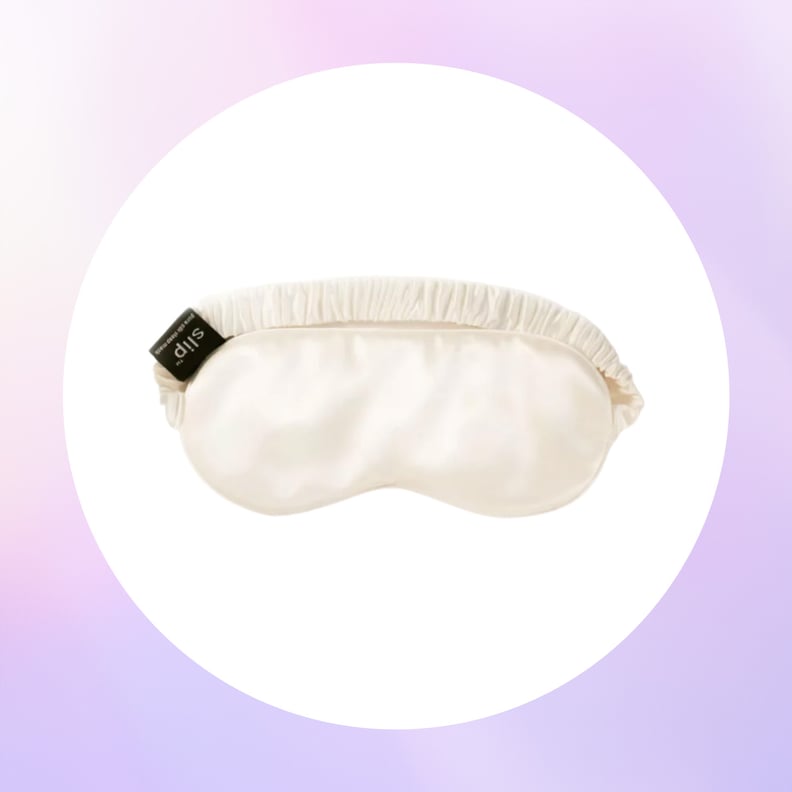 Her Sleep Must Have: Slip Pure Silk Sleep Mask
The Slip Pure Silk Sleep Mask ($50) has been a miracle product for Tisdale, who admits to being a self-proclaimed light sleeper. "It is a must have, especially after you have a baby. The monitor is so bright that I was like, OK, this is not going to go well," she jokes. "So I started using the Slip Sleep Mask, and it's silk, so it's perfect for your face. Obviously, I'm someone who totally believes in not getting wrinkles, and it's so comfortable. I love it." This mask is one of Slip's bestsellers — and for good reason. Not only is the style made from the brand's highest-grade long-fiber mulberry silk, but it's also available to shop in a variety of colors — though Tisdale prefers the white (which, admittedly, feels very Sharpay-esque). Remi Bader is also a fan of the product.
Pro Tip: Silk is a natural fiber that's hailed for its skin-protecting benefits, particularly in regard to sleeping, as the material helps to provide a smooth and even sleeping surface for the face. Along with the mask, Tisdale says she has one silk pillowcase for sleeping: "if I'm going to have something on my face all night, for sure go with silk."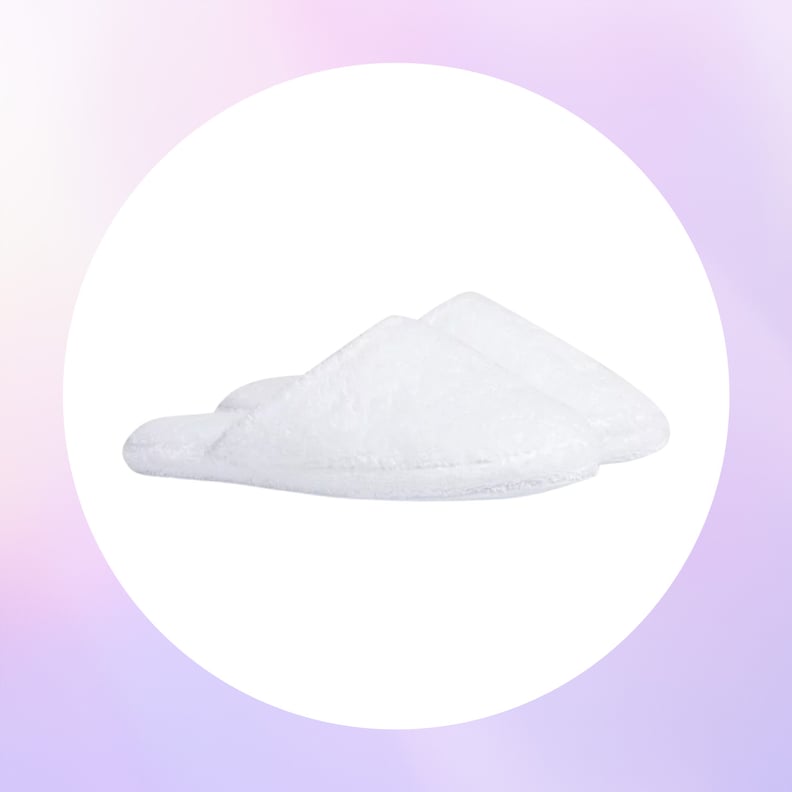 Her Shoe Must Have: Parachute Classic Turkish Cotton Slippers
Tisdale says that while she's not "much of a sneaker girl," since becoming a mother and adopting a more home-based lifestyle, she practically lives in these Parachute Classic Turkish Cotton Slippers ($39) — and even owns the style in multiple pairs. "They're the comfiest thing in the entire world. I had to get two because, nobody knows this, but when I got ready to go into labor, I wanted to create a very calming spa experience. And so I brought a bathrobe, and I brought those slippers, and they were so comfy the entire time I was in the hospital," she explains.
Pro Tip: While the slippers are incredibly comfortable, Tisdale says (at least for her) they're reserved strictly for at-home use. The cushioned shoes are designed primarily for loungewear, as the style is composed of a plush terry fabric and luxe Turkish cotton material from the Aegean region.