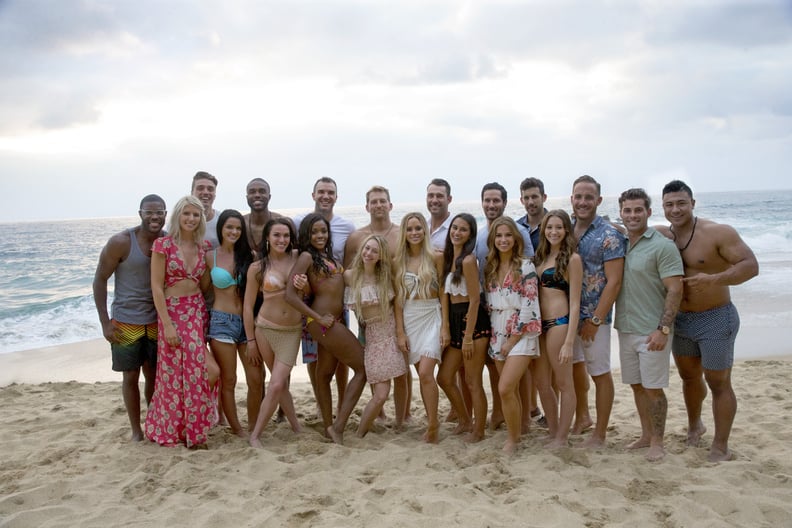 Photo by ABC/Paul Hebert
Photo by ABC/Paul Hebert
Make it through the tears, the tequila shots, and the "you're not here for the right reasons!" that come with competing on ABC's The Bachelor, and you'll be automatically entered into the drawing of ex-contestants who get to join the franchise's cooler, chilled-out spinoff, Bachelor in Paradise. Therein lies your second chance at finding love on national TV, with one caveat: you're doing it all in a tropical location without air conditioning. That means sweating off your makeup in 100-degree weather isn't just limited to hikes or helicopter rides — but a 24/7 concern for the cast.
Nobody understands the struggle better than Bachelor alum Raven Gates, who competed on Nick Viall's season and then ultimately found love in paradise with Bachelorette castoff Adam Gottschalk. So, in what Chris Harrison would most definitely call The Series's Most Revealing Interview Yet, she spilled to POPSUGAR every behind-the-scenes secret you've ever wondered about — including how Paradise has an outdoor glam room, who had the most extensive beauty routine, and the surprising reason Viall eliminated someone from the show.
How Getting Ready in Paradise Differs From the Bachelor Mansion
It makes sense: putting on makeup when the UV index is higher than the SPF in your lip balm is no easy feat. "With The Bachelor, you can glam it up because you're inside during your date and you're getting ready in air conditioning so you can glam it up, but on Paradise, you have to be really selective," Gates said. "You almost have to wear the bare minimum, otherwise you'll just sweat it off or look really oily. Especially on camera, you can look really shiny and the oil shows up a lot on your face."
"The women were always running to the bathroom and touching up our makeup because it was so hot outside. We had no air conditioning."
So what is a contestant to do? Do a lot of touch-ups — and do them often. "The women were always running to the bathroom and touching up our makeup because it was so hot outside," she said. "We had no air conditioning. Amanda Stanton was in it to win it — her outfit, her makeup, her hair. She really took time on her makeup. If she needed a touch-up, some of the girls might have waited until it was absolutely necessary, but she was in the bathroom making sure she looked good. Mascara was also key because, even if you don't have any other makeup on, good eyelashes can make you look put together."
The Fancy Glam Room in Paradise You Never Knew Existed
"In Paradise, they give you a makeup room — a space where you can sit down, spread out all your makeup," Gates said. "They should do this in the Bachelor mansion, but they don't — they just give you a bathroom, which you have to share with five or six girls at a time. In Paradise, it's almost like a vanity setup, with mirrors and chairs, but it's all outside. It can get very hot, and sometimes it rains, but we all still put on makeup regardless. One good thing about it is that you're reminded as you're putting on makeup in the heat not to do too much, because you know it might look crazy in the sun and you're going to feel it."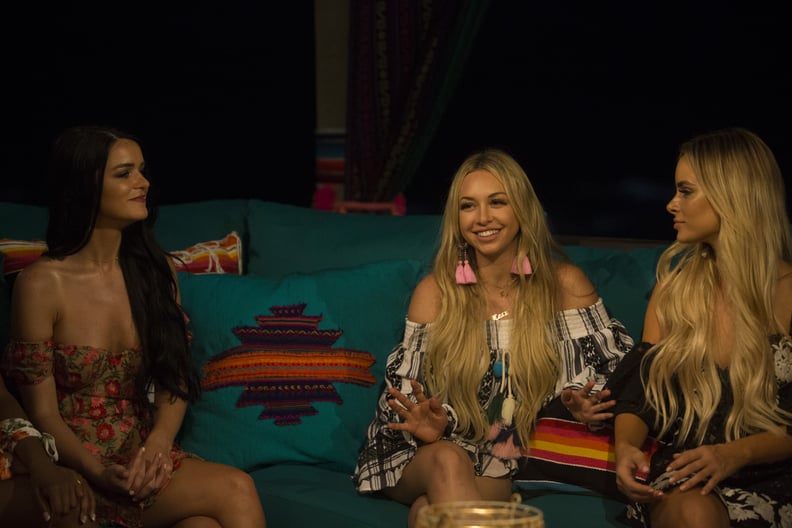 The Hot-Day Hairstyle She Swears By
Keeping hair looking good despite the searing humidity is an entirely different story: "By day three, it's so hot that you're throwing your hair on top of your head anyway," Gates said, adding that she also had a secret weapon: braids. "One of my girlfriends going on Paradise this season asked how I dealt with frizz before she left, and I told her, 'Get yourself a spritzer — it doesn't matter which kind, whatever you can get — and some hair ties, and then braid it in a side ponytail.' Luckily for me, Danielle Maltby was on my season of Paradise, and she could braid my hair like nobody's business."
The Surprising Reason Nick Viall Booted 1 Contestant From The Bachelor
"Nick told me in the fantasy suite that one of the reasons he cut a girl is because she didn't smell good."
Her one piece of advice to future Paradise contestants: "Make sure you smell nice. If you smell good, you'll feel better." (Speaking of, allow us to direct you to our foolproof BO-busting tips.) Doing so may also keep you on the show longer. "When I was on The Bachelor, Nick told me in the fantasy suite that one of the reasons he cut a girl is because she didn't smell good," she said. "I was going through a list — 'tell me about her, her, and her!' — which I'm sure is exactly what he wanted to talk about during our fantasy suite: other girls. So yes, always smell good!"
During both seasons, Gates said she slathered on Soap & Glory's Righteous Butter ($15), but as of late she has been grabbing the brand's new Call of Fruity ($8) scent. "My boyfriend [Adam Gottschalk]'s mom actually stole it from me yesterday because it's so good," she said. "It's not super heavy, but it's fruity and feels feminine. I had to get myself another one."