Bath & Body Works Released a "Love Always Wins" Collection, and We'll Take 1 of Everything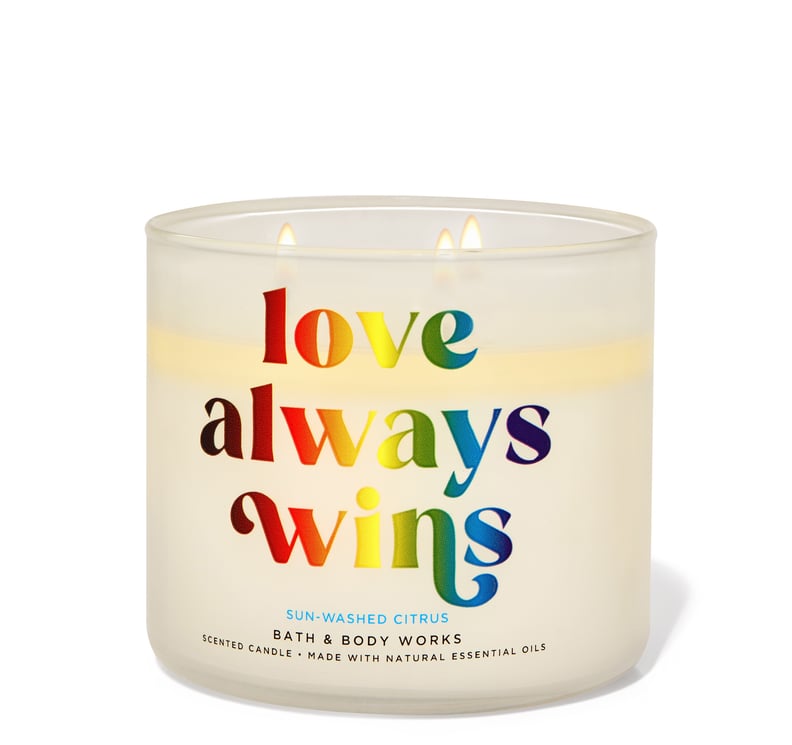 Bath & Body Works
Bath & Body Works
As POPSUGAR editors, we independently select and write about stuff we love and think you'll like too. If you buy a product we have recommended, we may receive affiliate commission, which in turn supports our work.
Bath & Body Works is gearing up for Pride Month with the release of its new Love Always Wins collection. The 10-piece line smells like fresh, summery, "sun-washed citrus" and comes in equally bright, rainbow-print packaging. But the delicious scent and seriously cute packaging aren't even the best part — Bath & Body Works has donated a whopping $1 million to the Human Rights Campaign Foundation to support the LGBTQ+ community.
The Love Always Wins collection, which is available online on May 10 and in stores on May 12, includes a variety of body and home fragrance options. There's a shower gel, whipped body butter, three-wick candle, foaming hand soap, single-wick candle, and more.
The Human Rights Campaign Foundation, which the brand donated to, fights for equality in the LGBTQ+ community through different initiatives and programs, including its Children, Youth & Families Initiatives; Workplace Equality program; Transgender Justice initiative; and Racial Equity & Inclusion programs.
Shop the Love Always Wins collection ahead to get the Pride Month festivities started a little early.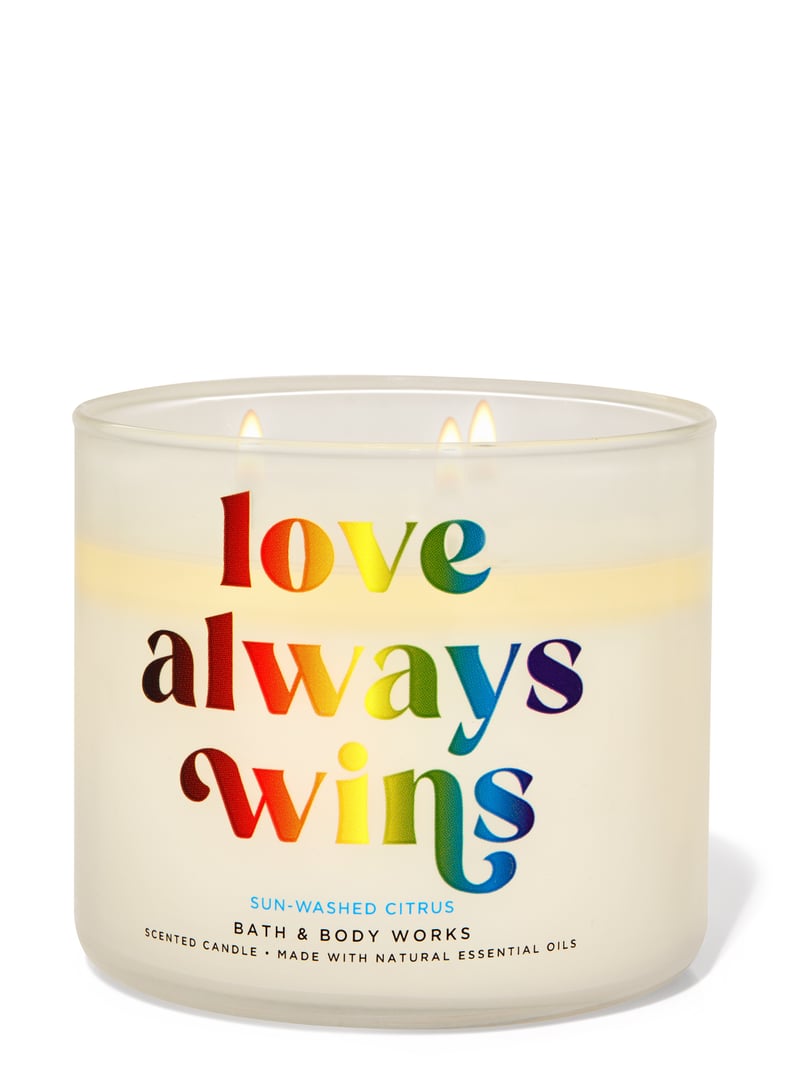 Bath & Body Works Sun-Washed Citrus 3-Wick Candle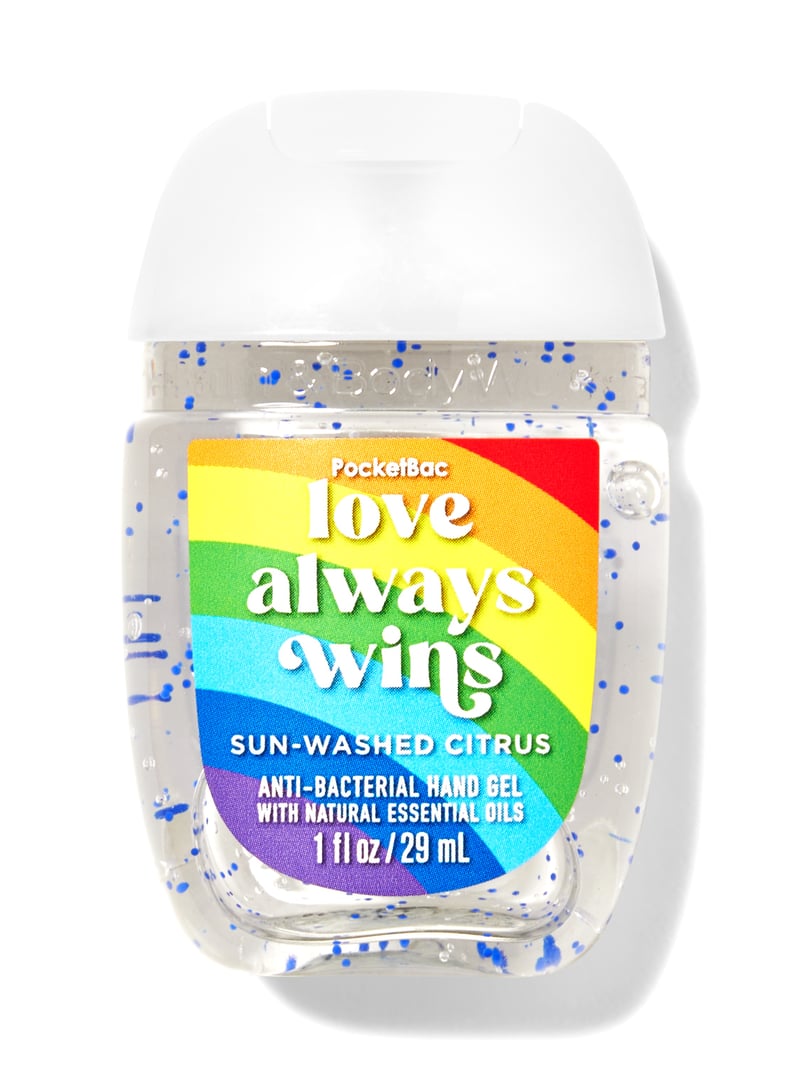 Bath & Body Works Sun-Washed Citrus Anti-Bacterial Hand Gel
Bath & Body Works Sun-Washed Citrus Anti-Bacterial Hand Gel, available in stores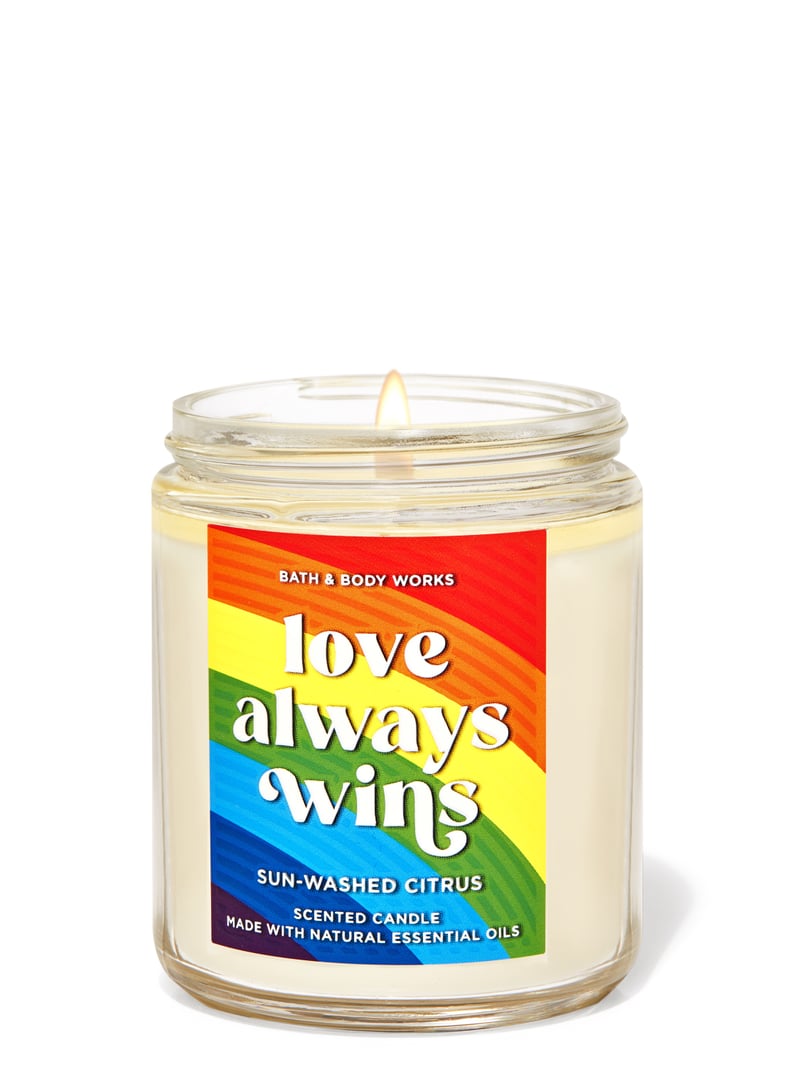 Bath & Body Works Sun-Washed Citrus Single Wick Candle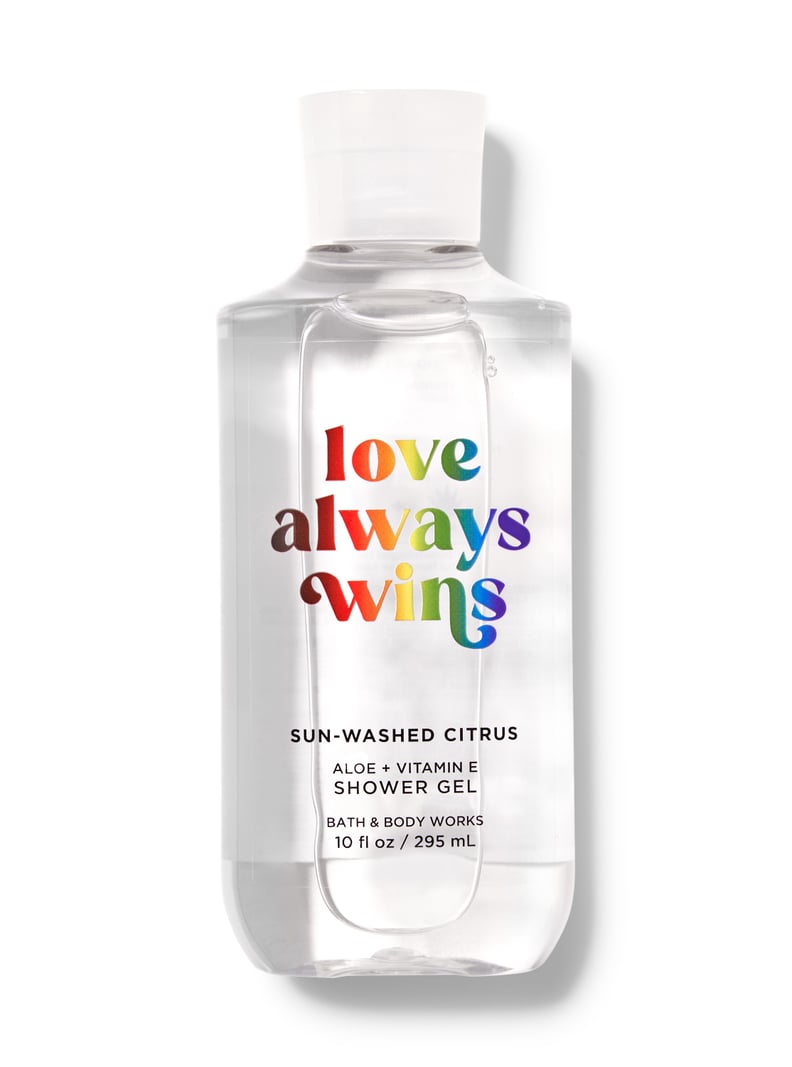 Bath & Body Works Sun-Washed Citrus Shower Gel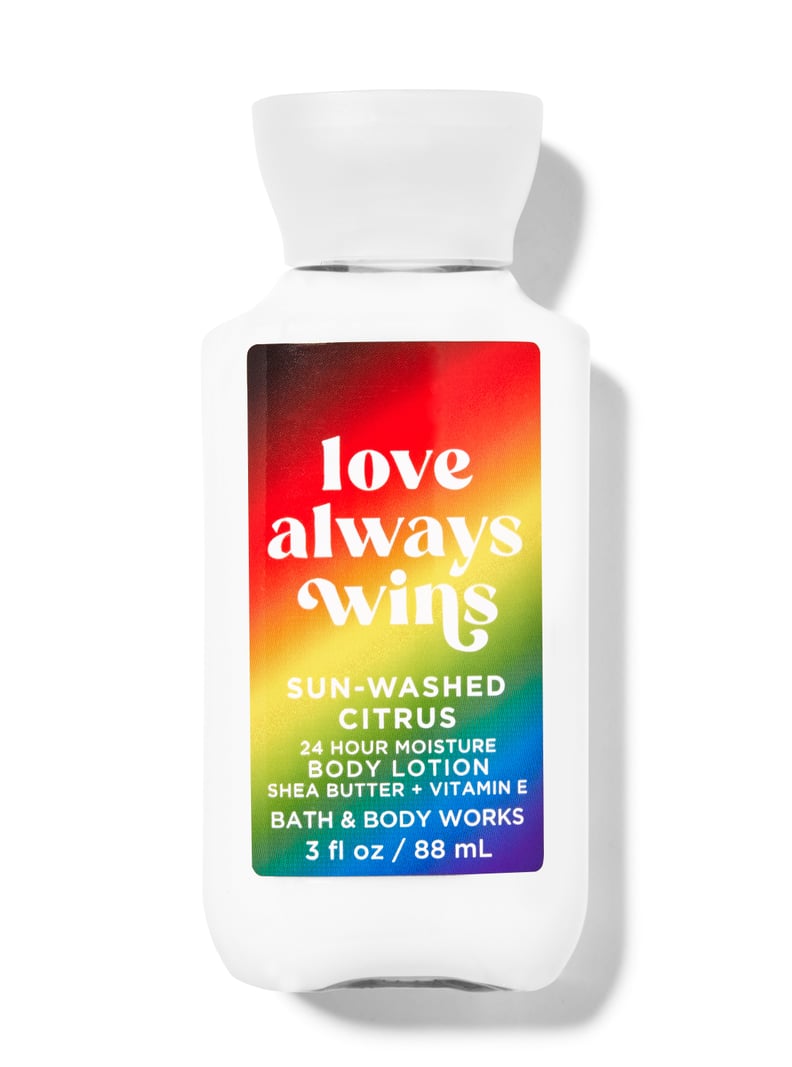 Bath & Body Works Sun-Washed Citrus 24 Hour Moisture Body Lotion
Bath & Body Works Sun-Washed Citrus 24 Hour Moisture Body Lotion, available in stores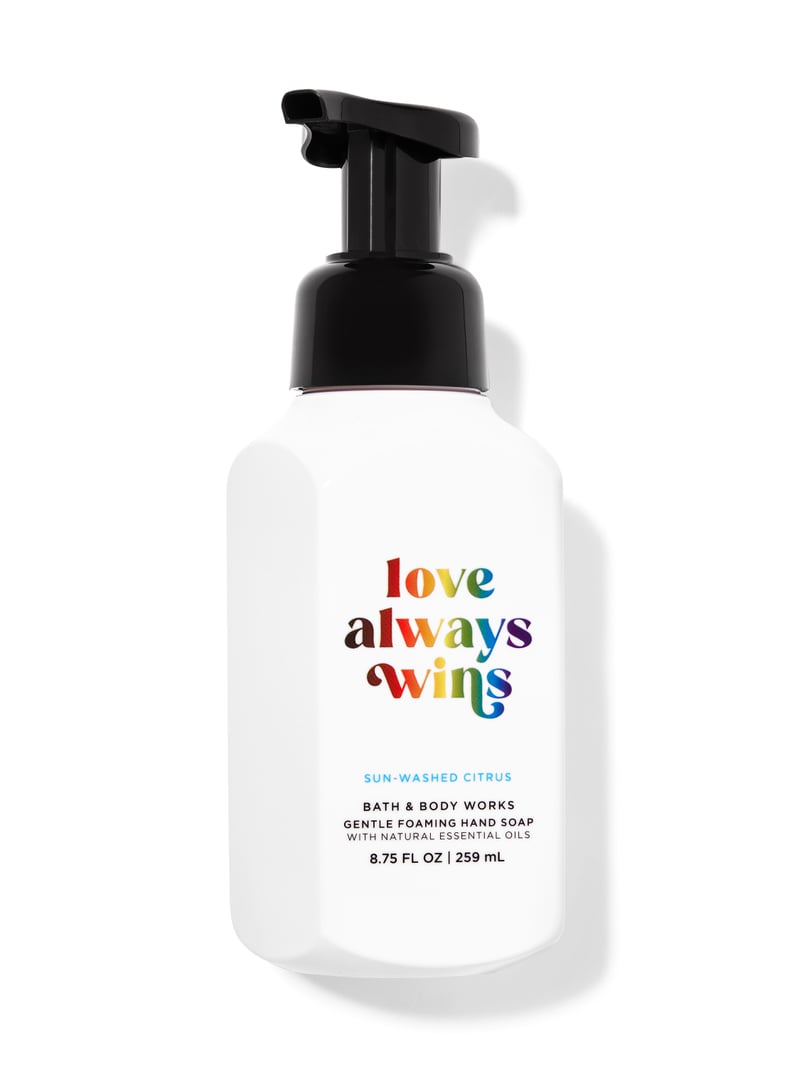 Bath & Body Works Sun-Washed Citrus Gentle Foaming Hand Soap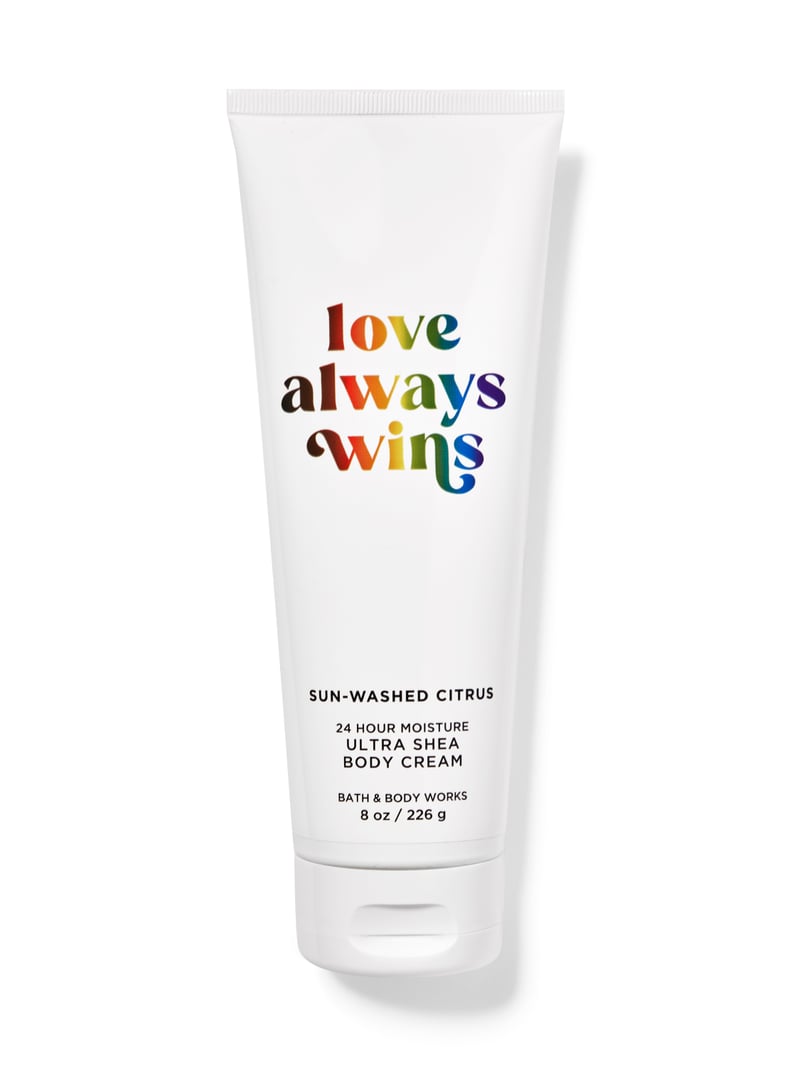 Bath & Body Works Sun-Washed Citrus Ultra Shea Body Cream
Bath & Body Works Sun-Washed Citrus Ultra Shea Body Cream, available in stores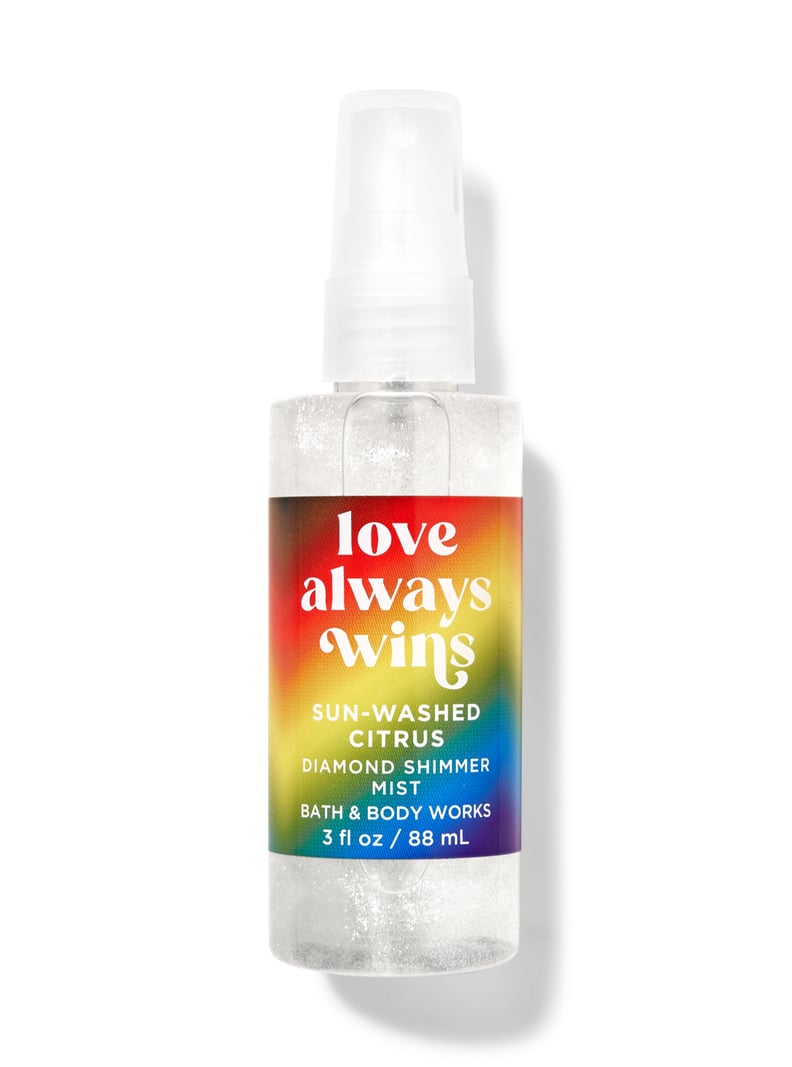 Bath & Body Works Sun-Washed Citrus Diamond Shimmer Mist
Bath & Body Works Sun-Washed Citrus Diamond Shimmer Mist, available in stores
Bath & Body Works Sun-Washed Citrus Whipped Glow-tion