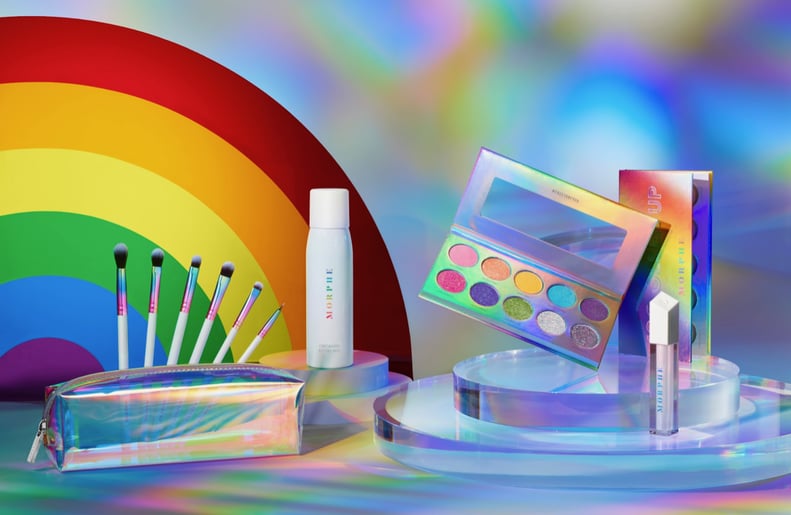 Morphe
Morphe
It's hard to believe how quickly June arrived. It seems like just last week we were in the middle of March. It was then that time — and everything else "normal" — stopped due to the novel coronavirus (COVID-19) pandemic. Although we're now on the road to reopening, social distancing will continue to limit large gatherings for some time. Unfortunately for the LGBTQ+ community, that means annual Pride events across the country will no longer take place this month. But that doesn't mean the celebrations have to stop.
Every year, the beauty community steps up to support its LGBTQ+ peers, businesses, and customers. Sometimes it's by way of colorful, limited-edition products to benefit a variety of charities, for others it's large donations and social media movements. For 2020, we're seeing all of that and more. In some cases, brands are even increasing their donations to make up for this year's cancelled events.
.
Keep reading for a full breakdown of how your favorite beauty brands are supporting the LGBTQ+ community during Pride month (and beyond) this year. Benefiting LGTBQ+ suicide prevention organization via The Trevor Project, K-12 students through GLSEN, and more, let this inspire you to kick off June with extra pride.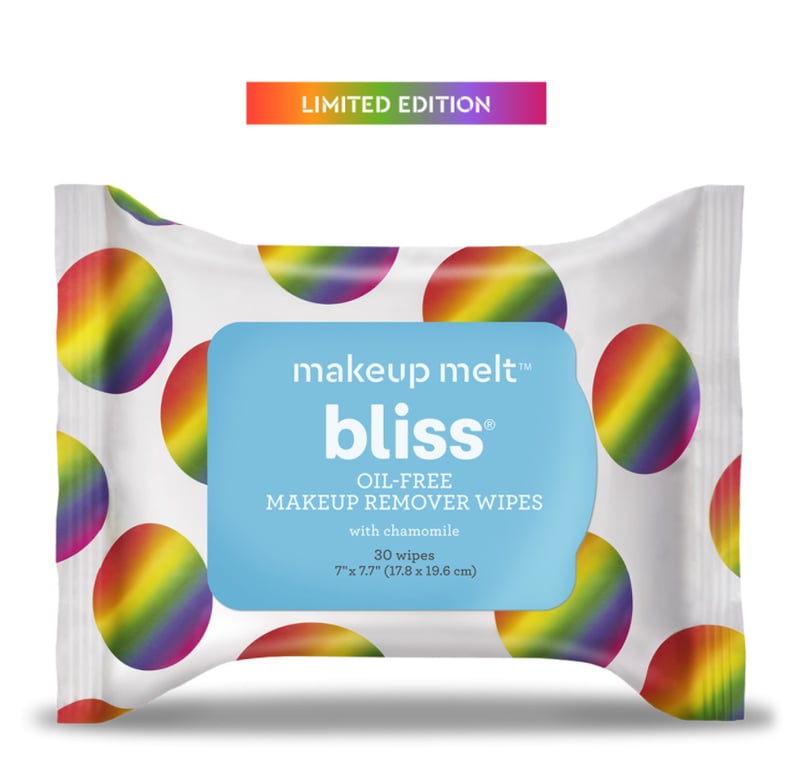 Bliss
Back in April, Bliss announced a long-term partnership with The Trevor Project to support the mental health of LGBTQ+ youth during COVID-19. Now, it's taking the partnership not one, but two steps further for Pride month. First, the brand's popular Makeup Melt Wipes will be sold in exclusive packaging with 100 percent of the net proceeds benefiting The Trevor Project. And after Pride events were cancelled nationwide, the brand decided to donate 100 percent of net proceeds from the entire Melt Makeup Wipes collection, up to $40,000.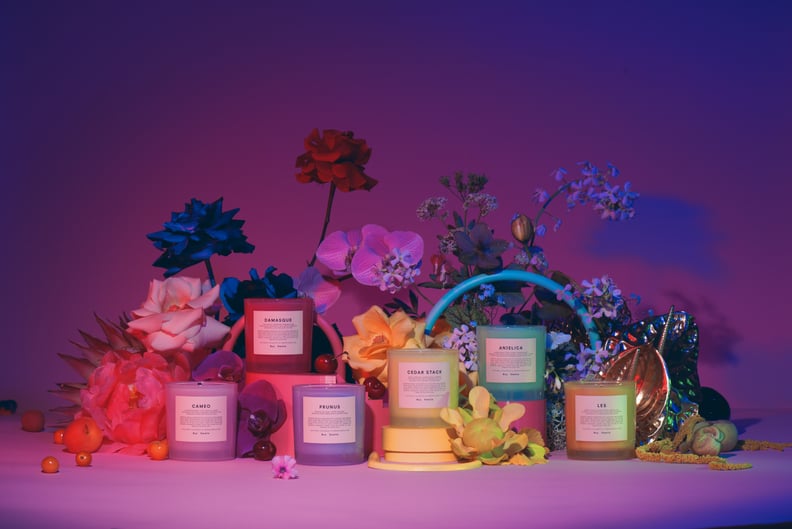 Boy Smells
You probably haven't been able to scroll through instagram or browse candles online without encountering Boy Smells. The queer-owned "objects of intimacy" brand has quickly become a cult-favorite amongst stylish home dwellers and as of June 1st, you'll have even more scents and colored vessels to add to your coffee table. Another partnership benefiting The Trevor Project, the brand will release a limited edition line of six candles titled "Boy Smells Spreading The Light". Each scent will be available individually for $34 a pop, or you can purchase the entire collection as a 3 oz votive set for $102. Fifteen percent of proceeds will be donated June through July.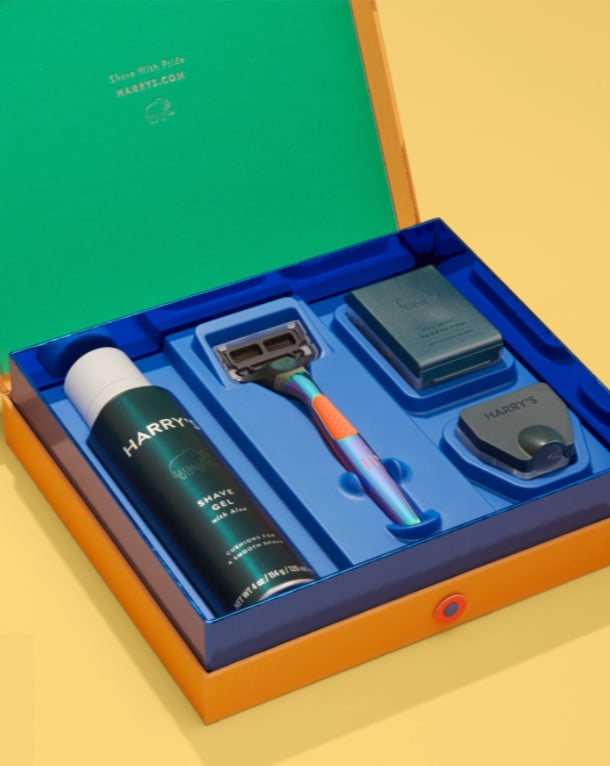 Harry's
If new shaving tools will be on your "to buy" list anytime soon, consider being extra conscious about where you're putting your money. Harry's teamed up with artist José Roda to make its four-piece "Shave With Pride Set" truly special. Each iridescent handle is entirely unique — no two are the same — and 100 percent of proceeds will be donated to The Trevor Project.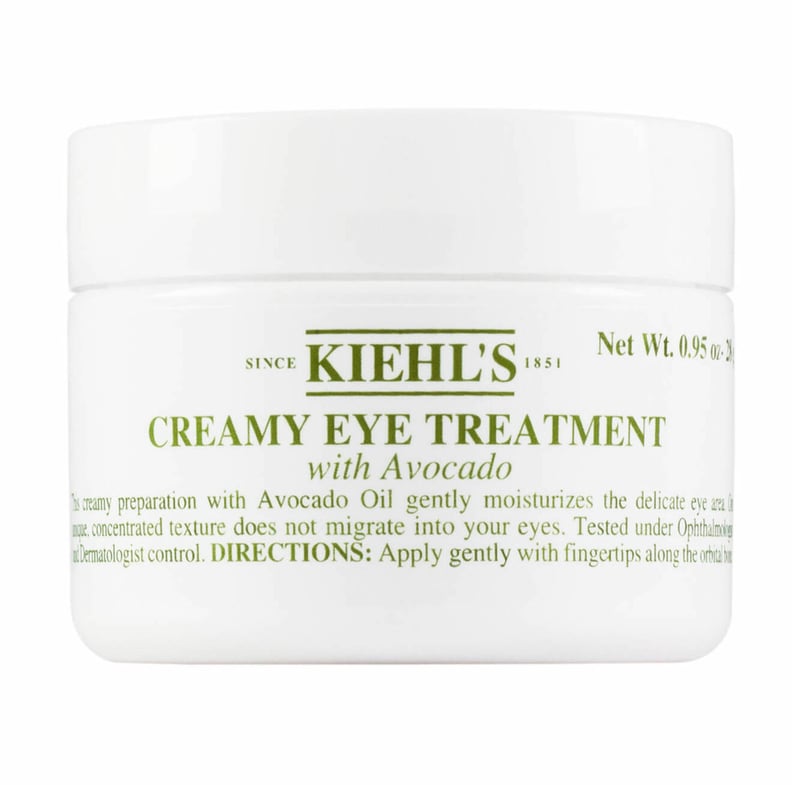 Kiehl's
To show its support for the LGBTQ+ community, Kiehl's is making an upfront donation of $100,000 to The Trevor Project during Pride month. Then, on June 5, they'll take to social media and host a digital Instagram Live dance party. Featuring VIP talent and LGBTQ+ ambassadors, followers will be encouraged to donate, too. Digital discussions will continue on the brand's Instagram account throughout June.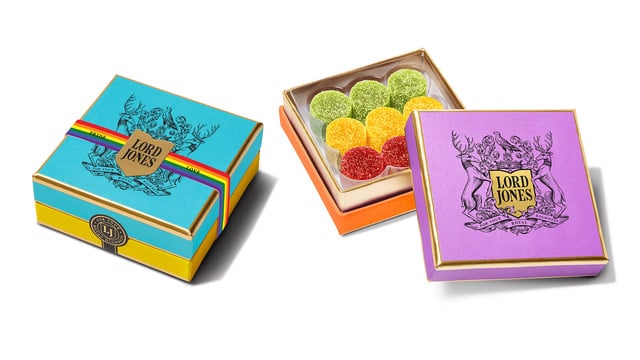 Lord Jones
We could all use a little calm right now, so Lord Jones, our favorite luxe CBD brand, is here to help. In addition to its incredible lineup of face and body products, Lord Jones makes premium CBD gumdrops in packaging that's perfect to gift or display. A special edition will be added to its selection in June, featuring Pride-inspired boxes and a tricolor rainbow of flavors: melon, pineapple, and raspberry. Fifty percent of profits will be donated to West Hollywood's LA Pride to support its efforts with PLATform, a training program that supports and educates the transgender and non-binary communities on how to engage in activism and policy reform.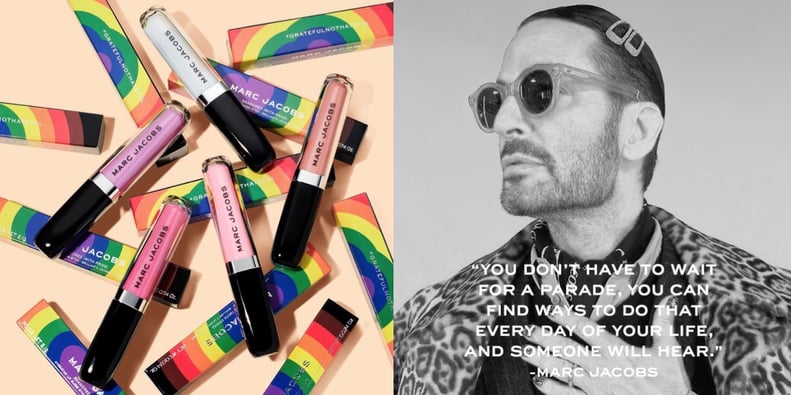 Marc Jacobs Beauty
If you're already a fan of Marc Jacobs Beauty's Enamored lipglosses, you'll love what's in store for Pride month. Five new shades join the lineup in June, each in special, limited edition packaging. The collection, aptly titled "Enamored (With Pride)", can be purchased as a set for $116 or individually for $29. Marc Jacobs Beauty will also donate $10,000 each to two charitable organizations: SAGE, the world's largest and oldest organization dedicated to improving the lives of older LGBTQ+ adults, and Le Refuge, a French organization preventing the isolation and suicide of LGBTQ+ youth by providing shelter and support.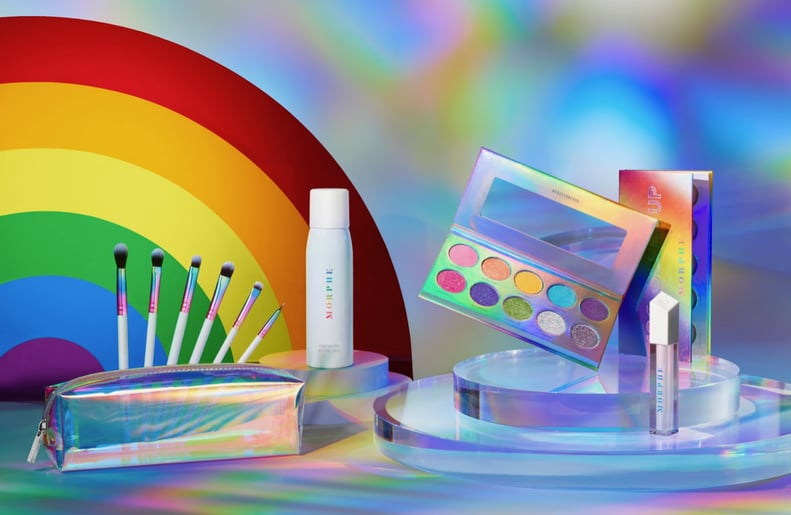 Morphe
On May 28, Morphe launched its Pride-themed "Free to Be" collection. Including four new products — an eyeshadow palette, brush set, lipgloss, and setting mist — 100 percent of the net proceeds (a minimum of $50,000) will benefit GLSEN, a national non-profit that helps create safe and supportive school environments for K-12 students. And the seven faces you'll see in the campaign? They're GLSEN student ambassadors who use their voices to create meaningful change in their communities.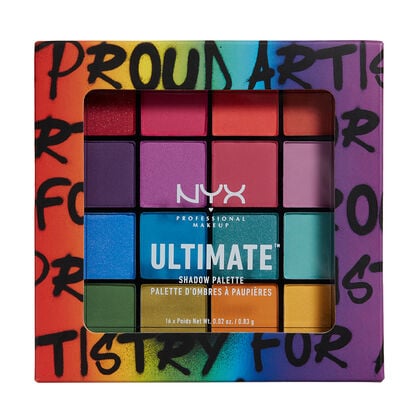 NYX Cosmetics
Live events might be cancelled for the foreseeable future, but that doesn't mean you can't show up virtually. That's why NYX launched its 2020 Pride campaign, #ProudAlliesForAll. Starting June 1, the brand will begin its virtual "march," where supporters can use an "I March For" Instagram filter and share photos with the campaign hashtag for a chance to be reposted on NYX's socials. What's more, the brand has partnered with the LA LGBT Center for a live benefit event and to create and validate Pride messaging. The organization also received a portion of NYX's $50,000 donation to global LGBTQ+ organizations. Special-edition, pride-inspired products are available for a limited time, too.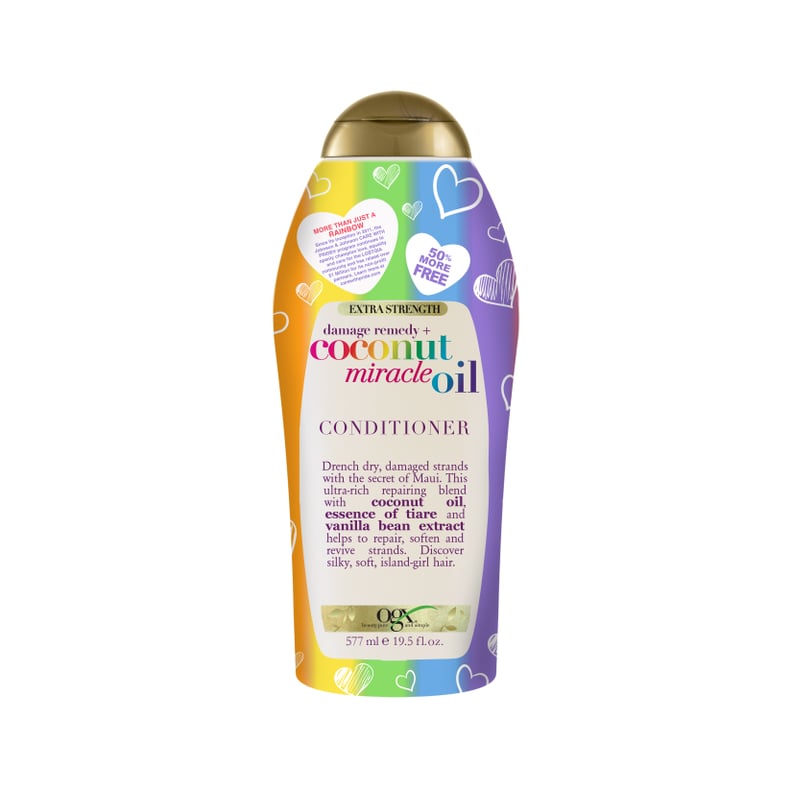 OGX
Add a little Pride to your shower routine with limited edition bottles from OGX. Through July 11, special Pride designs will be available at Target in the brand's most popular scents, including Argan Oil, Liquid Pearl, Teatree Mint, and Coconut Miracle Oil. OGX also supports the Johnson & Johnson CARE WITH PRIDE initiative, which has raised over $1 million for LGBTQ+ non-profits including Family Equality, PFLAG, Trevor Project, and others nationally and globally.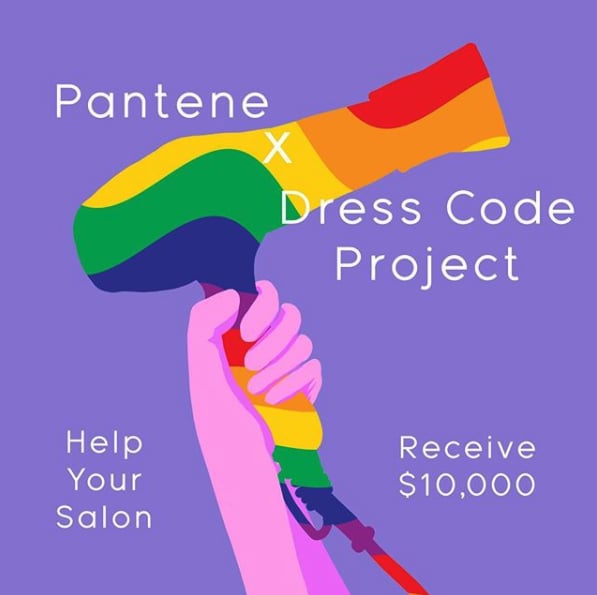 Pantene
The Dresscode Project is a global alliance of salons and barbershops on a mission to create safe, affirming, and inclusive spaces for the LGBTQ+ community. This year, it's also the partner for Pantene's 2020 Pride initiative. As part of the brand's commitment to the community, Pantene will offer $10,000 to eight salons to support and enable positive change. It will also donate $30,000 to the Dresscode Project, allowing salon owners and stylists to become Dresscode Project members for free.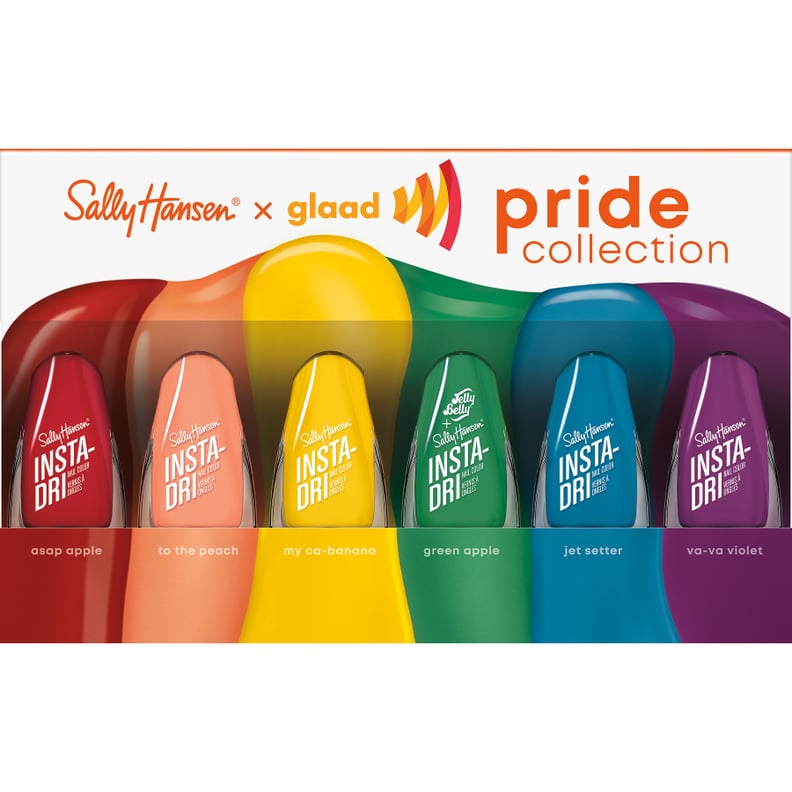 Sally Hansen
In addition to a monetary donation to GLAAD, Sally Hansen is celebrating Pride month with new nail polish galore. Eight shades will be added to its popular XTreme Wear line, each inspired by the Pride flag and topped with a colorful cap. Its InstaDri line will get an exclusive set, too; a limited edition, six-color collection will be available featuring a full spectrum of quick-drying formulas.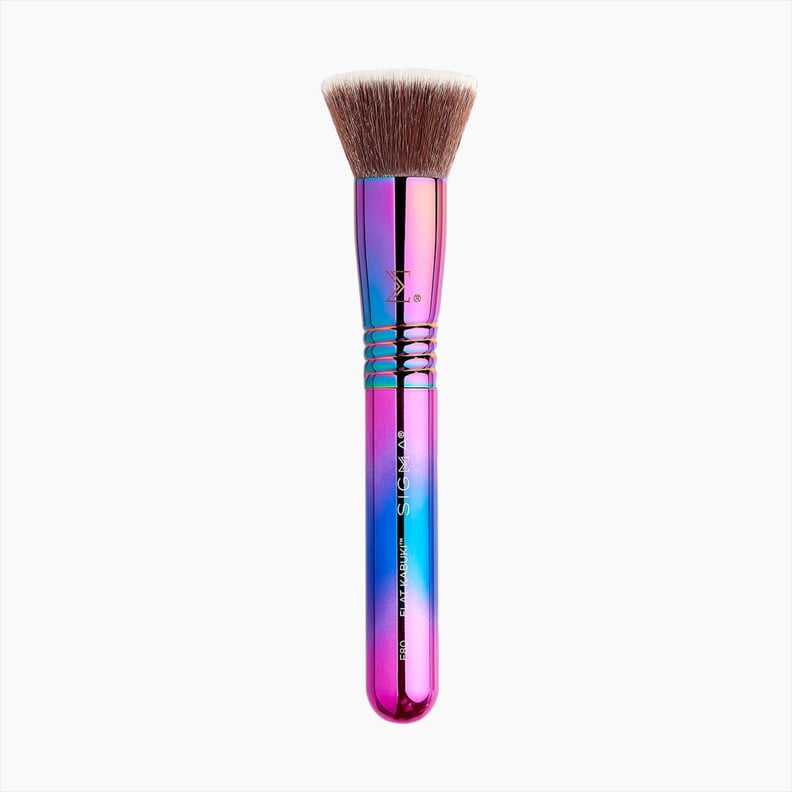 Sigma Beauty
To support the LBGTQ+ community, Sigma Beauty introducing a new, limited edition brush to its family of beauty tools. The special F80 Flat Kabuki will launch at the beginning of Pride month, with 50 percent of proceeds benefitting the It Gets Better Project. The brush — a reimagined version of a top-seller — will be outfitted with a holographic and iridescent rainbow handle.
TEMPTU
Just for Pride month, TEMPTU, makers of popular airbrushing beauty tools, is launching a limited edition metallic rainbow version of it TEMPTU Air. For every purchase, $10 will be donated directly to The Trevor Project.
We Are Fluide
Looking for an all-gender, queer beauty brand to support during Pride month and beyond? Try We Are Fluide. This year, its rolling out a limited edition Pride collection that's brimming with fun products. From a commemorative t-shirt illustrated by Hippy Potter to a multi-hued chunky glitter mix to its best-selling universal gloss, there's something for everyone. Ten percent of the collection's sales will benefit the Marsha P. Johnson Institute, a non-profit that elevates, supports, and nourishes the voices of black trans people.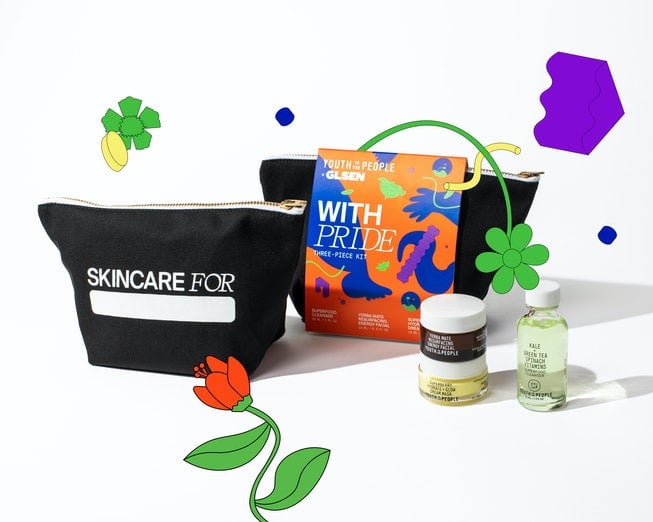 Youth To The People
Clean your skin for a good cause with Youth To The People's "With Pride Minis Kit." Including shrunken versions of its Superfood Cleanser, Yerba Mate Resurfacing Energy Facial, and Superberry Hydrate + Glow Dream Mask, 100 percent of the profits will be donated to GLSEN — up to $75,000. The set comes packaged in a customizable zippered pouch made from recycled plastic bottles and organic cotton.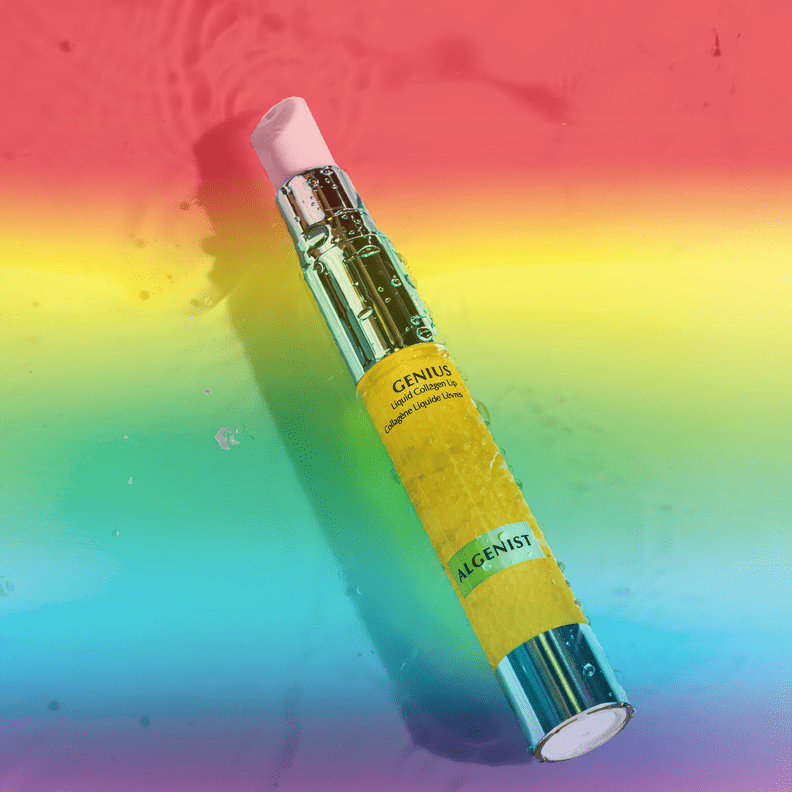 Algenist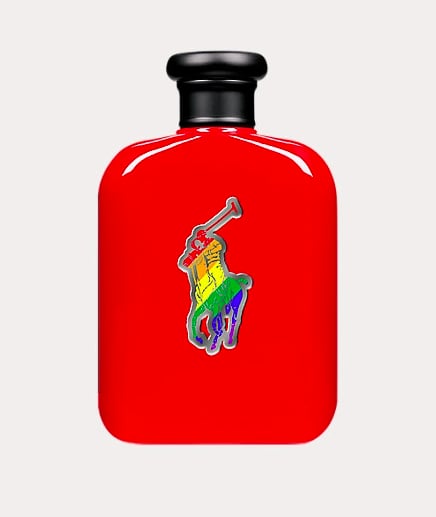 Ralph Lauren Fragrances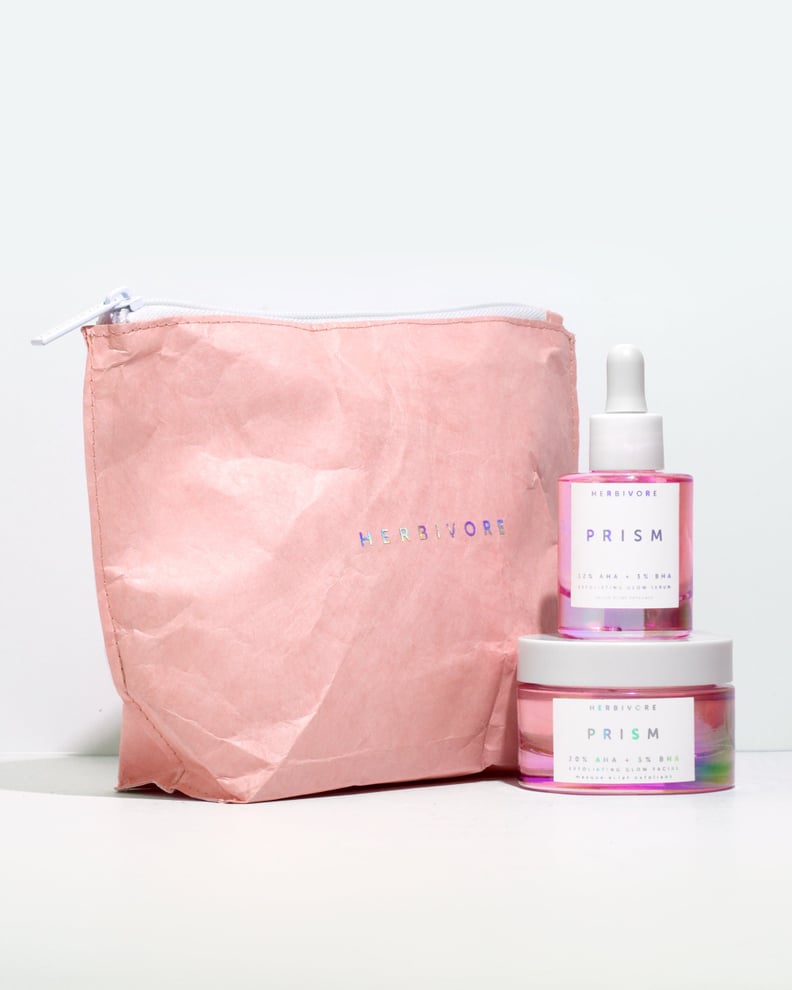 Herbivore