What Makes a "Beauty Icon," Really?
"An icon," "iconic behavior," "icons only" — those are only a few of the phrases you've likely come across as you've scrolled through your social media feeds. They're often used to describe the TikTok It girls of the moment or the models and socialites who head up the campaigns of everyone's favorite fashion houses. But like so many of the trends we seem to fly through, the term has become somewhat overused.
Now, this is not to say that the colloquial meaning behind the term is being lost. Icons are often regarded as cultural figures who move the needle in society via their respective avenues, whether it's music, (hello, Beyoncé), fashion, (Ms. Fenty, is that you?), or political figures. The term is used even more endearingly in marginalized spaces like the LGBTQ+ community to give flowers to the legends who have and continue to pave the way for a fair and equitable society. However, when it comes to the beauty industry specifically, what does the word "icon" even mean?
With the way beauty is currently consumed, many people look to influencers to figure out not only what products to use but also how to use them. While this has resulted in some pretty epic trends, for the most part, a lot of them have resulted in people looking a bit monotonous. Gone are the days when there was a pool of agreed-upon "beauty icons" people looked to for inspiration. Now, any look you want to achieve can be broken down into a few TikTok videos with links on where you can find the exact products used, via your ultracurated "for you" page. The question then becomes: who has enough of a hold on people to become modern-day icons? The answer, it seems, depends on who you ask.
Ahead, we asked some of the industry's top beauty professionals for their definition of the term, as well as who they would crown the beauty icons of this generation.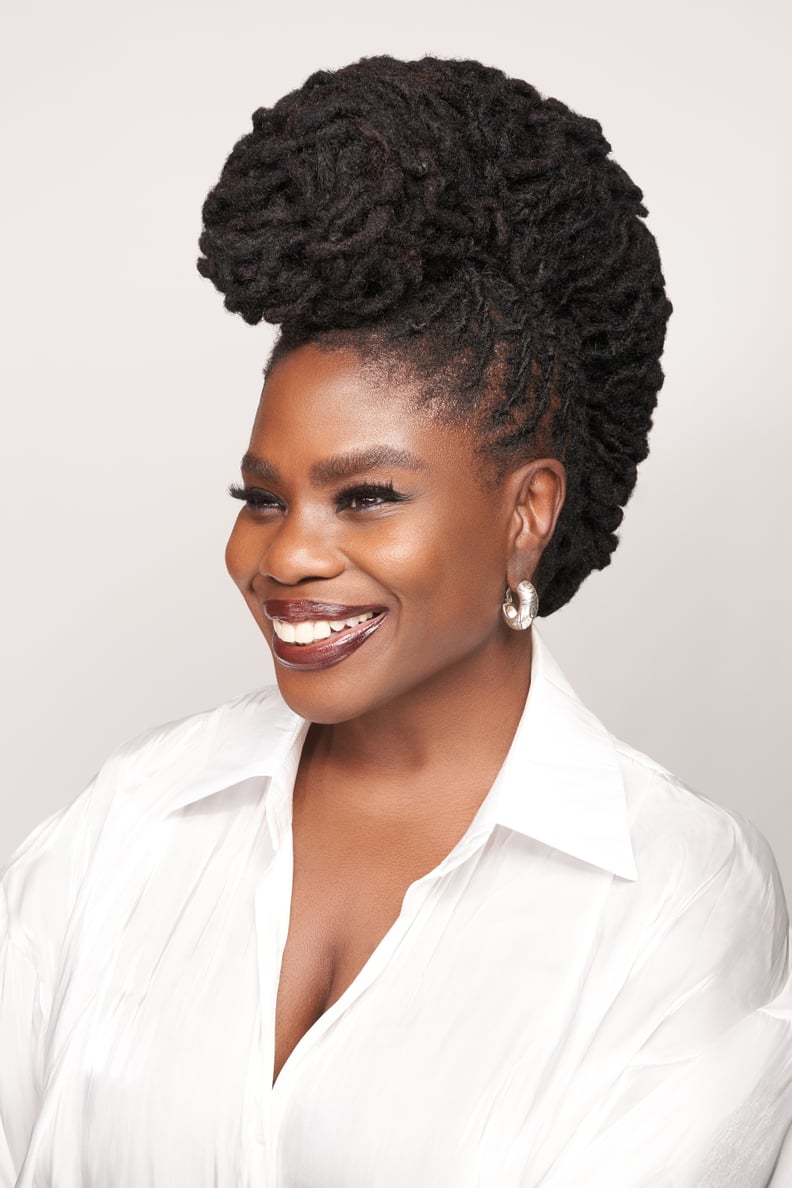 Danessa Myricks, Makeup Artist and Founder of Danessa Myricks Beauty
"A beauty icon is anyone standing in their truth when it comes to what beauty means to them and does so with strength, glamour, and grace," Danessa Myricks tells POPSUGAR. "Especially if this truth sits outside of what is considered traditional or the norm."
For Myricks, an icon transcends trends and is themself regardless of the latest looks on their screens. "Beauty icons are people who show up authentically as who they are and boldly embrace what makes them feel beautiful, so much so that people want to emulate and follow them. It's about individual expression, making your own statement, and owning your voice."
Myricks's pick for the beauty icon of this generation? Erykah Badu. "Erykah Badu's style transcends space and time," she says. "She's self-defining and her own muse. From her hair to her toes and everything in between, she is authentically her. It's strong. It's bold. It's real. It's intoxicating. [Her very essence] moves the conversations around beauty and beauty standards forward. It's incredibly inspiring."
Johnny Wright, Celebrity Textured Hairstylist and Author of "Natural & Curly Hair For Dummies"
For celebrity hairstylist Johnny Wright, a beauty icon is a timeless beauty. "No matter what era they're in, their style still works," Wright tells POPSUGAR. "A beauty icon also inspires and influences others with their beauty, whether it's through their makeup, hairstyle, or fashion choices."
Another critical trait that Wright believes beauty icons possess is the ability to be inclusive. "Beauty icons also represent diversity and inclusivity. They challenge traditional beauty standards and celebrate uniqueness. They're someone who will be remembered and admired for generations."
Wright's beauty icons of this generation are none other than Queen Latifah and Iman. "Queen Latifah is known for her confidence, elegance, and versatility," Wright says. "She has inspired so many people with her beauty and style. She represents a modern and inclusive definition of beauty. Her influence also extends far beyond the entertainment industry."
When it comes to Iman, it goes beyond beauty and style; it's also how her work has paved the way for others — something that Wright says sets her apart. "Iman has long been a trailblazer for diversity and inclusivity in the fashion and beauty space," Wright says. "She is continuously challenging traditional beauty standards and paving the way for other models of color."
Priscilla Ono, Celebrity Makeup Artist
"A beauty icon is someone who wears looks that everyone is inspired by," celebrity makeup artist Priscilla Ono previously told POPSUGAR. "I know when people think of icons, they think of someone who is untouchable and this mega superstar, but when someone is also relatable in the same sense . . . I think that we end up loving that person even more."
Ono is personally a big fan of the frequent use of the word "icon" because she said it keeps the beauty industry healthy. "For me, I respect the microtrends. They're makeup looks that have been done in the past that are just being rediscovered, but I find that really cool."
"Iconic" was the word ringing in Ono's mind when she did Rihanna's makeup for the Super Bowl halftime show, and the look could be summed up in one word: classic. "I [didn't] want to do anything trendy or makeup that can be easily tied to any specific era," she says. "I want[ed] something that [was] going to look good yet timeless."
Felicia Leatherwood, Celebrity Hairstylist and Founder of Brush With the Best
Felicia Leatherwood says a beauty icon is someone who can strike a delicate balance between influencing and representing. "A beauty icon's creative influence has a significant range," Leatherwood tells POPSUGAR. "From natural looks to the most elaborate art spreads."
Leatherwood's beauty icons of this generation are Issa Rae and Rihanna. "They have such an impactful and versatile presence. They will have staying power for generations to come."
Additionally, Leatherood says newcomer Jonica Booth, who stars on HBO Max's "Rap Sh!t," is a beauty icon on the rise. "From the looks she is able to effortlessly pull off on the show, to the creative and natural presence that she is establishing, I will be keeping an eye out for her," she says.