Benefit Cosmetics POWmade Brow Pomade Review With Photos
It's Official: Benefit's New Brow Pomade Lasts Longer Than Any Other Brow Product I've Tried
As POPSUGAR editors, we independently select and write about stuff we love and think you'll like too. If you buy a product we have recommended, we may receive affiliate commission, which in turn supports our work.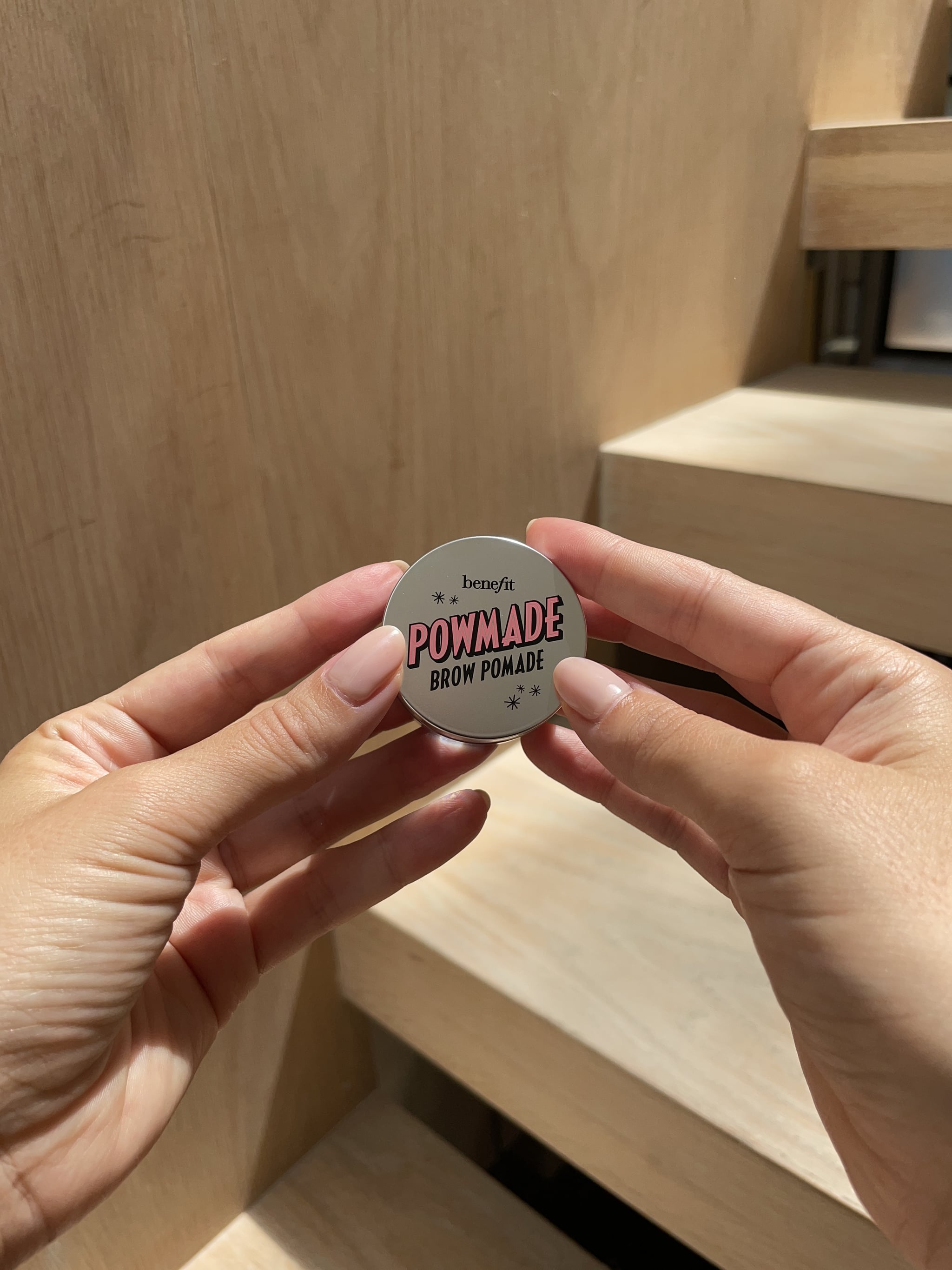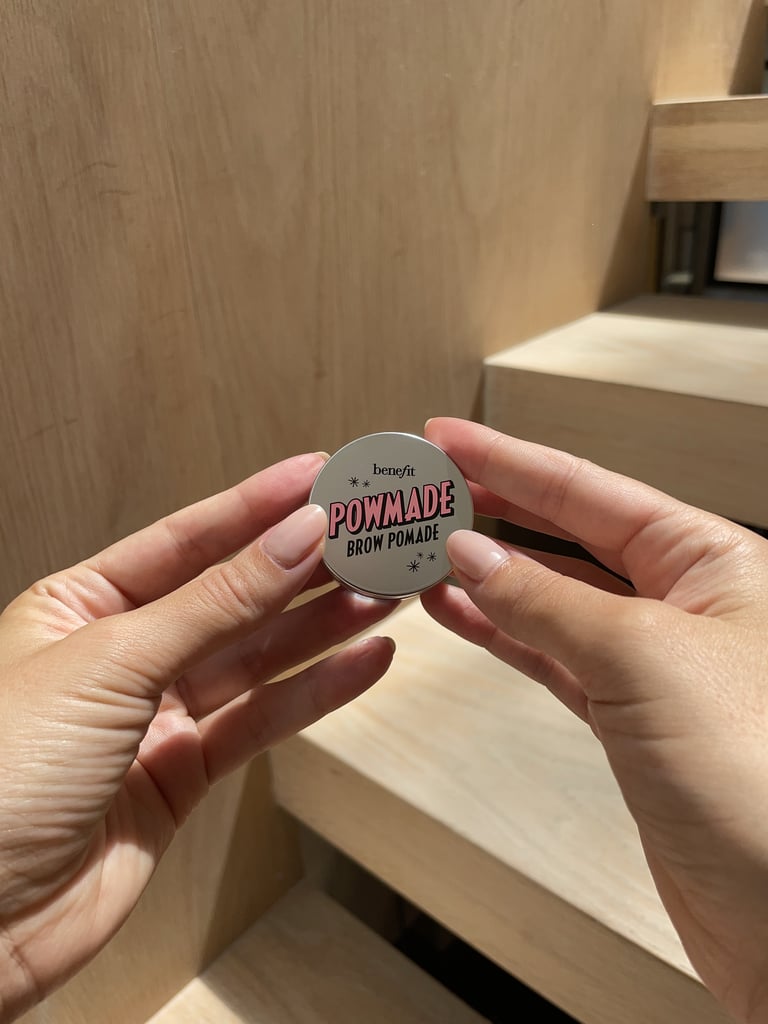 My eyebrows are the poster child for overplucking. When I was growing up thin brows were in, and I took the trend very seriously. Since then, I've gone to great lengths to get my eyebrows back to their original, big, bushy shape. Still, while they are naturally on the darker side and have grown out some, I still deal with sparseness and unevenness. To help I've used brow serums, brow glue, gel, pencils — you name it, I've tried it all in the effort to achieve the Brooke Shields look I'm aiming for.
On my never-ending quest to find a long-lasting solution, I recently tested Benefit Cosmetics's brand-new product, the POWmade Waterproof Brow Pomade ($20) — and I have to admit, I was impressed.
For me, the fewer steps in my brow routine the better, so I usually opt for brow pencils or tinted gels. Plus, I previously had a bad experience with a very popular brow pomade, so it's been a while since I've given one a try. I was expecting a learning curve when first testing out this product, but I was pleasantly surprised. Either I've gotten way better at doing my brows (not likely) or this product is essentially fool-proof. I'm going with the latter.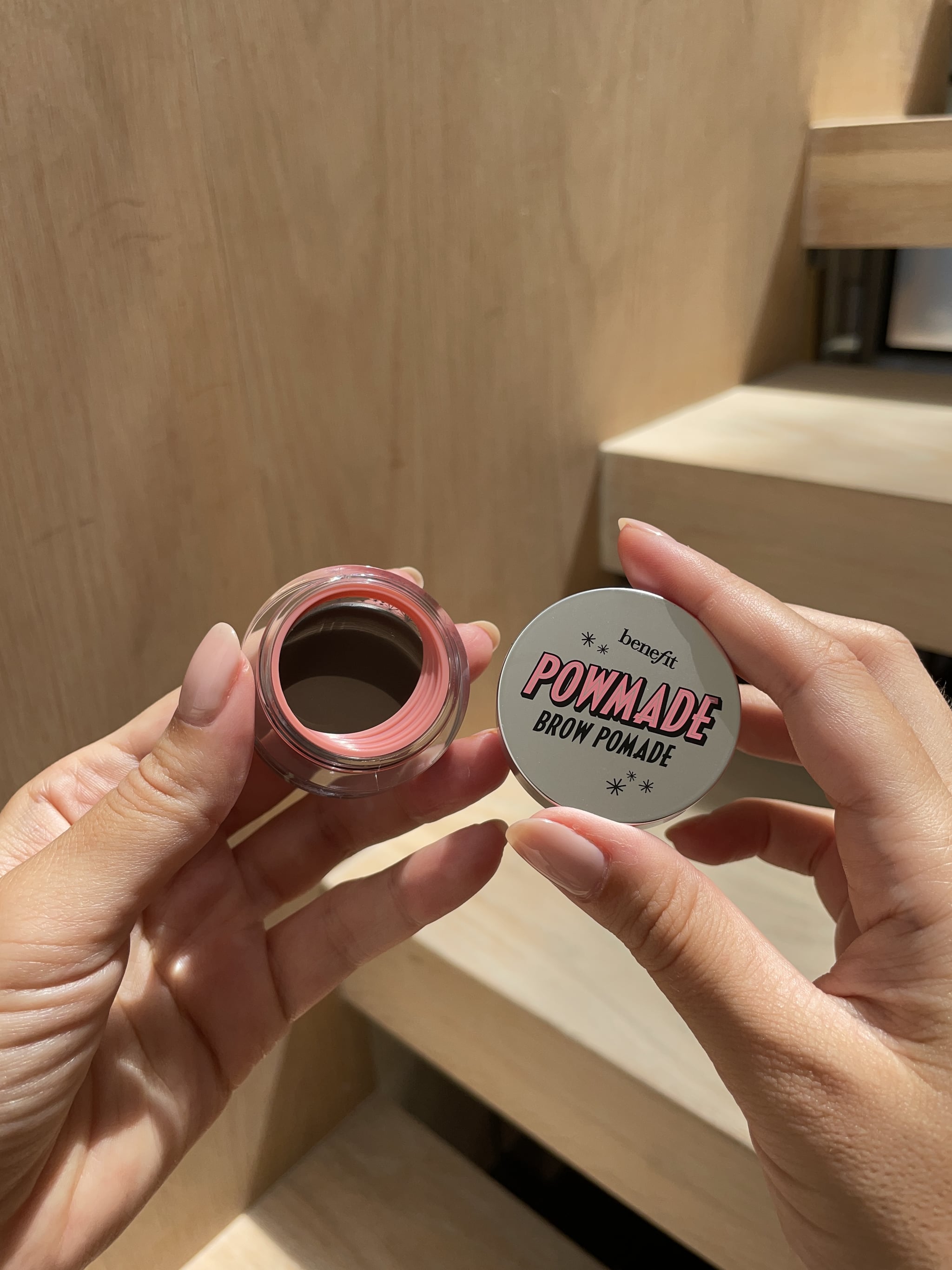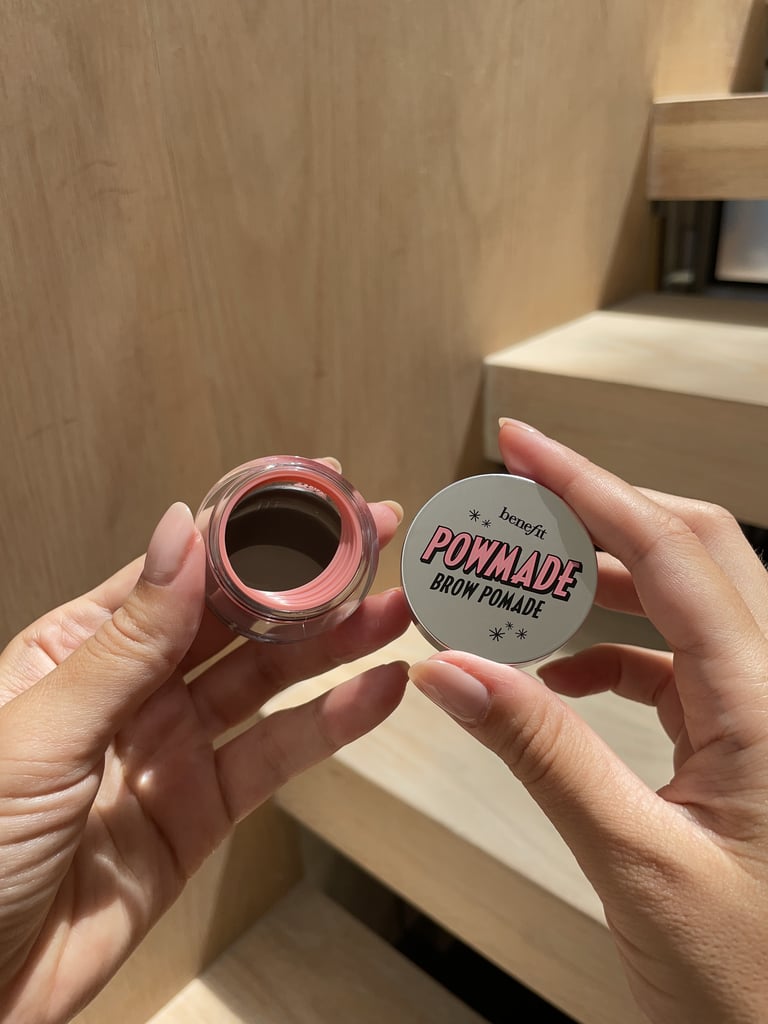 When I first opened the tub, I was intrigued to see a pink scalloped edge on one side. This is meant to be used as a "wiper" — an area to wipe off excess product after dipping the brow applicator in the pomade, prior to filling in your brows. The idea is genius, because I can't tell you the number of times I've started the process of filling in my eyebrows, and then realized I needed to get up and grab a tissue to wipe off excess product. It's also worth noting that the product does not come with a brush and spoolie, so you'll either have to buy one separately or use one you already have.
As for application, the process is fairly seamless. I started out by dipping my brush in the pomade, and quickly noticed that it's very pigmented, which means that a small amount of product will cover a lot of ground. (If you get too much, you can just use the "wiper.") Using light strokes moving upward, I then drew lines to mimic hair along my brows. Afterward, I blended the strokes out with a spoolie. The pomade is creamy — not dry like other pomades I've used — but goes on matte.
POWmade comes in eight different shades, and I found shade 4.5 worked best for my brows. The pomade blended smoothly into my natural brow hair, which I loved because I tend to opt for a more natural look. The most impressive thing I noticed after using this product was that it truly stayed all day. The waterproof claims? Absolutely true. I wore it in the shower while testing, and my brows remained filled in. Luckily, removing them was easy enough, too — I just used my usual combo of a cleansing balm and facial cleaner and I was good to go.
The bottom line? I will definitely reach for this product when I need my look to last all day without reapplication. While it requires more steps than I'm used to taking in my daily eyebrow routine, if you're OK going the extra mile for brows that won't budge, Benefit's POWmade is a great option.
Rating:

Image Source: POPSUGAR Photography / Renee Rodriguez