Rihanna's Skinny Vogue Eyebrows Inspired by '90s Makeup
The Surprising History Behind Rihanna's Skinny '90s Eyebrows
Though it's pretty much universally agreed that Rihanna can do no wrong, a palpable cringe flashed through Twitter with the release of her British Vogue cover. While stunning, the vintage-inspired photo drew hesitation from some due to her pencil-thin eyebrows. For the past few years, big, bushy brows have dominated both red carpets and Instagram (sometimes for better or for worse). But is Rihanna coming for Cara Delevingne's best-eyebrow throne?
If Rihanna makes those eyebrows a trend then I give up on y'all

— faith 🤎 (@_renaey_xx) July 31, 2018
I'm not making my eyebrows skinny and Rihanna can't make me

— Amanda Mull (@amandamull) August 1, 2018
We can NOT let thin eyebrows return I don't care what queen Rihanna tries to subject us to. Resist pic.twitter.com/P9KZqFz4xx

— Taylor Lorenz (@TaylorLorenz) July 31, 2018
Despite how tiny they are, skinny eyebrows have a quite hefty history. Many on Twitter were quick to point out that South African women have been wearing the style before it began "trending" again earlier this week. In the early days of Hollywood, actresses like Marlene Dietrich, Carole Lombard, and Joan Crawford would overpluck, or even shave, their arches. Decades later in the 1990s, Kevyn Aucoin, one of beauty's first famous makeup artists, rebelled against the minimalist grunge trend and accidentally started one of the most talked-about brow phases in history.
In the new documentary Larger Than Life: The Kevyn Aucoin Story, fashion designer Isaac Mizrahi recalled how the late makeup artist first brought back the trend. "He decided that everyone needed to look like Carole Lombard and have really skinny eyebrows. Next thing I knew, he was plucking everyone's eyebrows." In one specific instance, Aucoin tweezed Cindy Crawford's arches. "I had no eyebrows left," Crawford said in the film.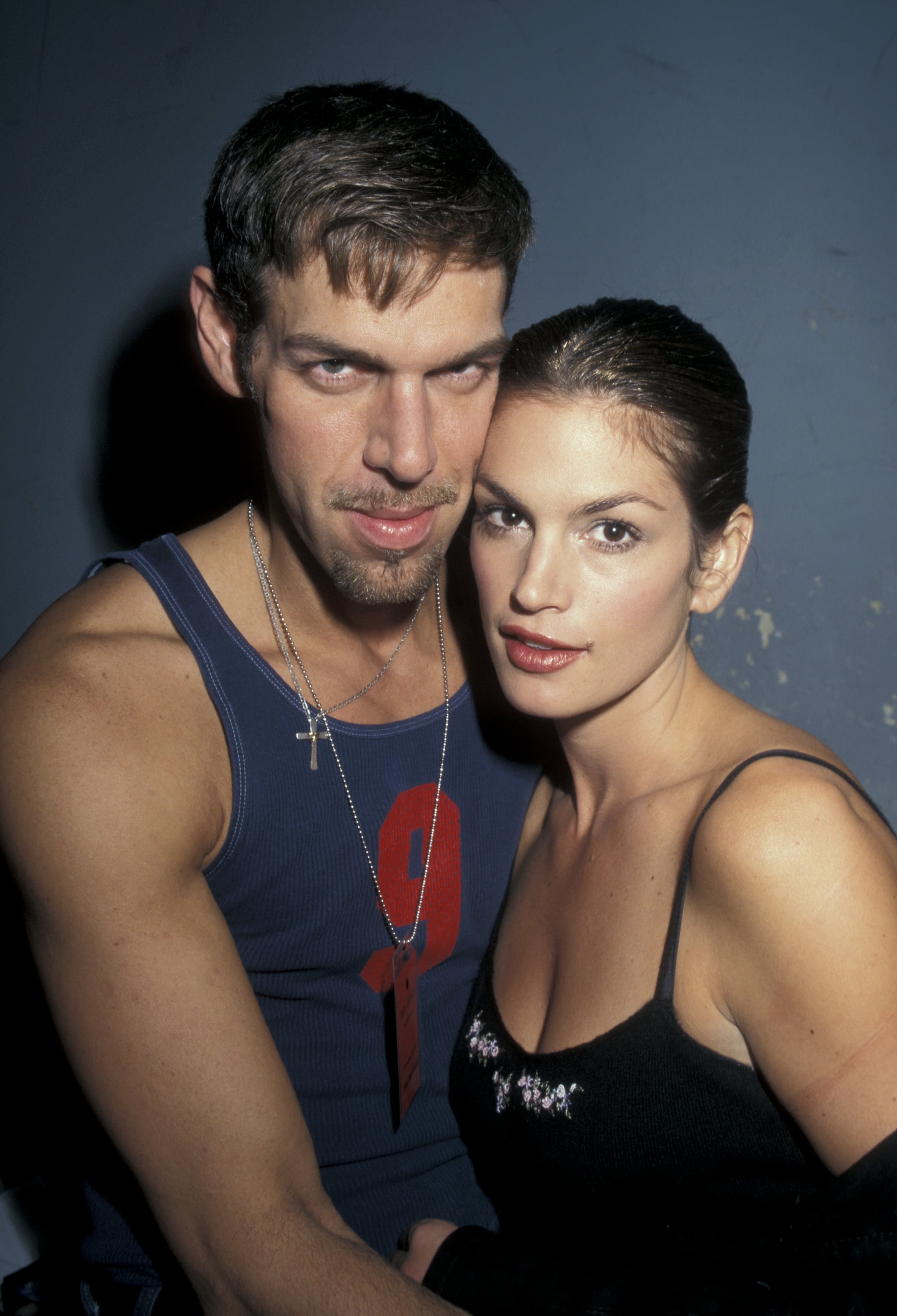 At first, the supermodel feared for her career because of the new look. "Her agent saw her and called Kevyn, saying 'What have you done?' It was a real crisis," Mizrahi remembered. "Then, literally overnight, it just changed. She started getting more bookings because she had skinny eyebrows." More celebrities like Drew Barrymore and Gwyneth Paltrow followed suit. "Kevyn invented so many things that we look at today as stuff that exists," Mizrahi said.
Keep reading to see the long (and skinny) road brow trends have followed over the past 70 years.