14 New Products Launching in January That Are All Editor Approved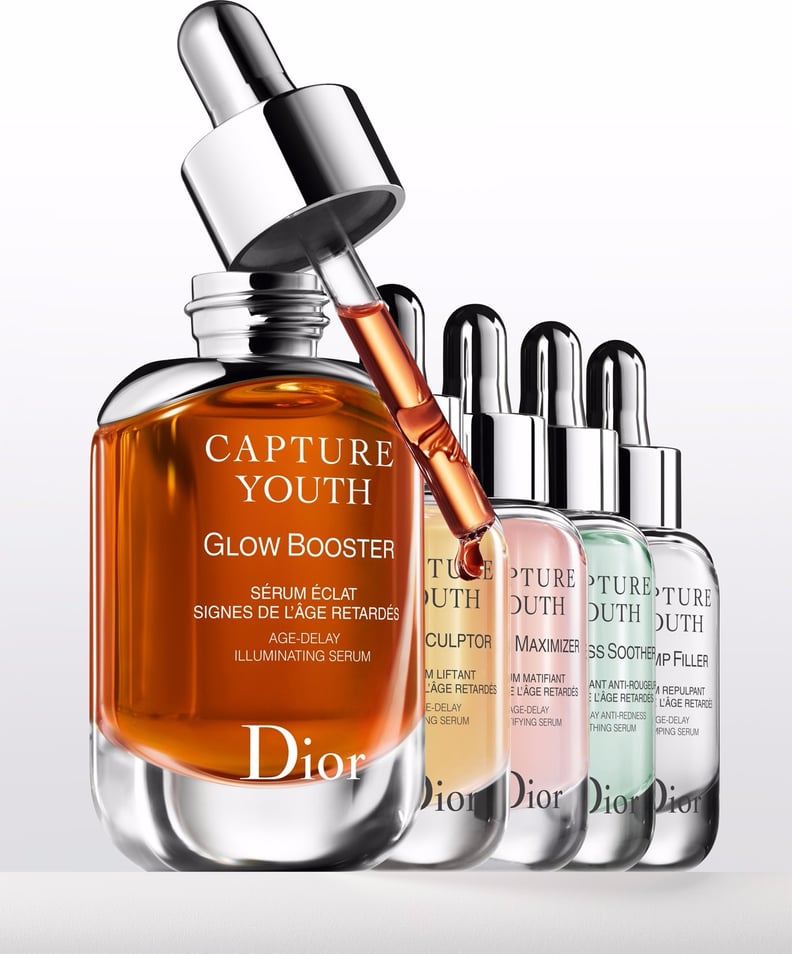 Now that you've accumulated gift cards from the holiday shopping season, use them on beauty products! Treat yourself to 2018's hottest new launches. We tested these newbies months before they hit the shelves to come up with a curated list of need-it items. Here, we present everything from bespoke serums to a Rihanna-approved orange lipstick (that's actually flattering) and the one product that will finally get rid of under-eye circles. Goodbye, money!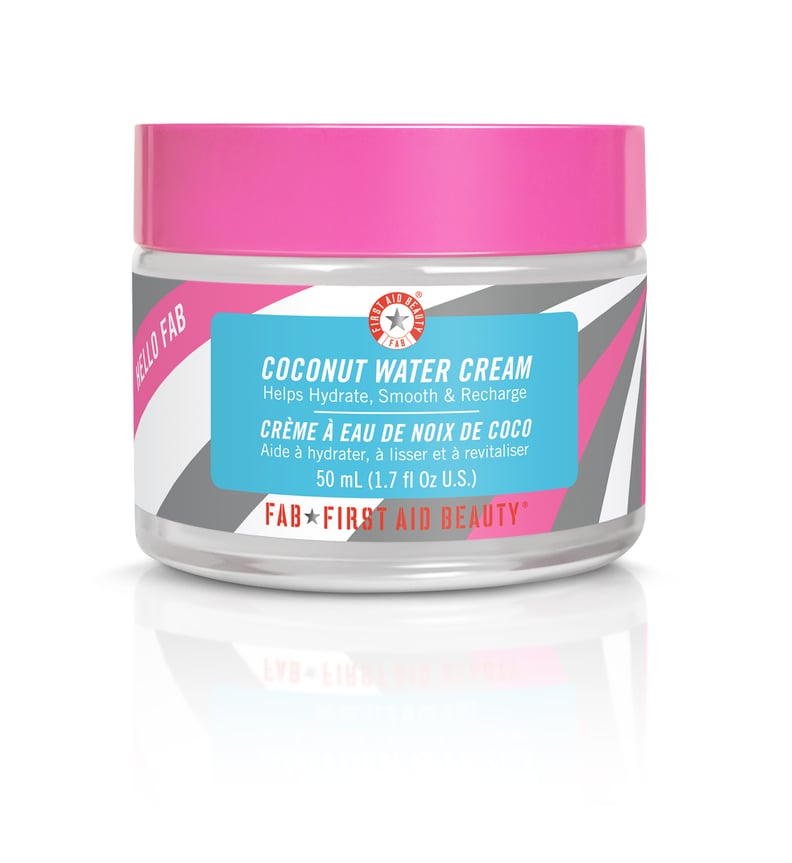 First Aid Beauty Coconut Water Cream
"2018 is all about the water creams — and I am all for it! I love these light and refreshing but superhydrating formulas. First Aid Beauty nailed it with the brand's Coconut Water Cream ($34). The oil-free formula has that heavenly coconut scent, and it is so light that I sometimes put it on over my makeup during the day when I feel dry. It absorbs quickly, leaving skin feeling dewy but not greasy." — Lauren Levinson, director, Beauty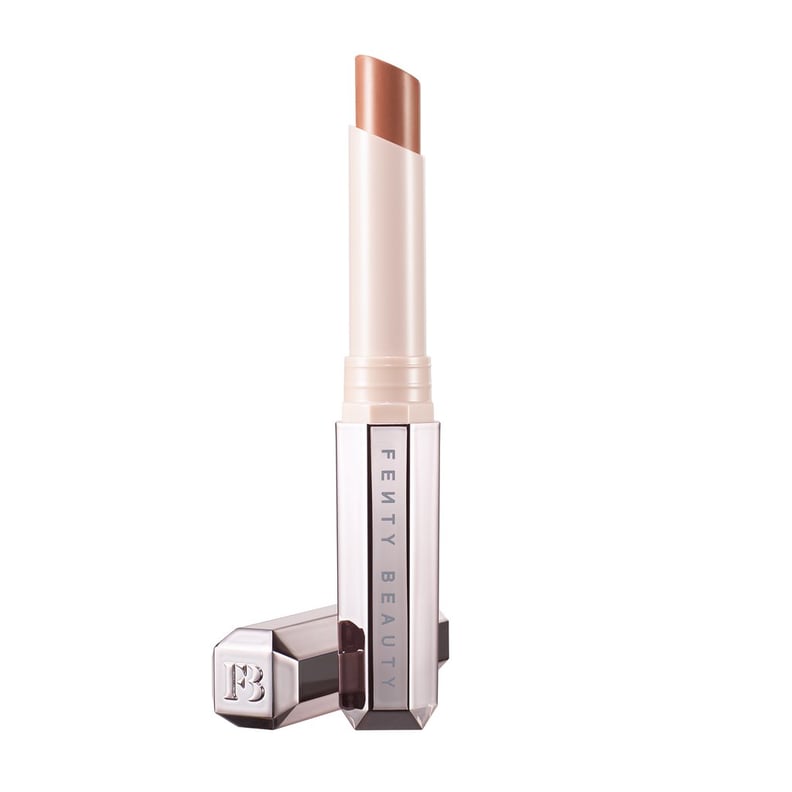 Fenty Beauty Mattemoiselle Matte Lipstick in Freckle Fiesta
"I'm a Fenty fanatic, and I'm not ashamed to admit it. So, of course, I needed to get my lips on the new Mattemoiselle Matte Lipsticks ($18). I saw Rihanna rocking Freckle Fiesta, a terracotta orange, on Instagram and was obsessed, so I needed to test it out on myself. The lipstick is super pigmented and goes on like expensive velvet. The finish is matte, but not 'my lips are peeling off' matte. I typically don't go for burnt orange shades, but when I saw the hue on Rihanna's medium complexion (which is similar to mine), I felt confident that it would look just as good on me. And it did! Fenty wins again." — Aimee Simeon, editor and contributing writer, Social Media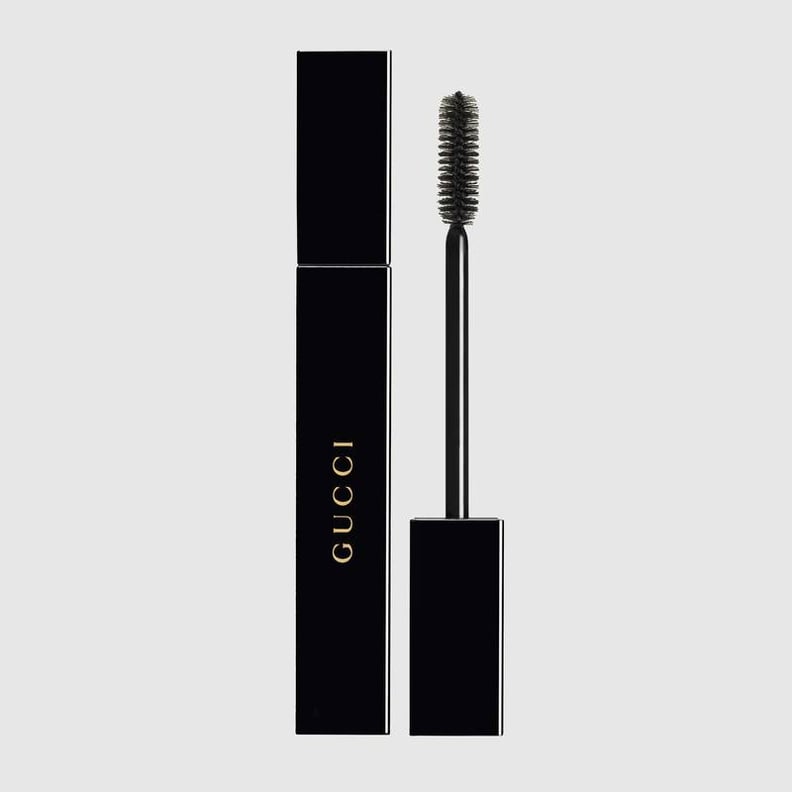 Gucci Intense Volume Mascara in Ink Black
"I love the idea that if you can't get yourself a Gucci bag, you can still pick up a piece of the brand within its beauty offerings. You're immediately the most fabulous person in the room when you bust out a lipstick or compact with the gorgeous 'G' inscribed on it. But that's not why I'm fiending over the Intense Volume Mascara ($34). This mascara lives up to its name.
"It's jet black, meaning there are no blue tones to it, providing a rich coat of color on every lash. I absolutely love the wand, too. It's not super thick, so I can get it close to my lash line without poking myself in the eye; it separates each lash; and the formula isn't so wet that it weighs down the lashes, either. It doesn't hurt that I love showing off the label, too." — Kirbie Johnson; host, producer and reporter; Beauty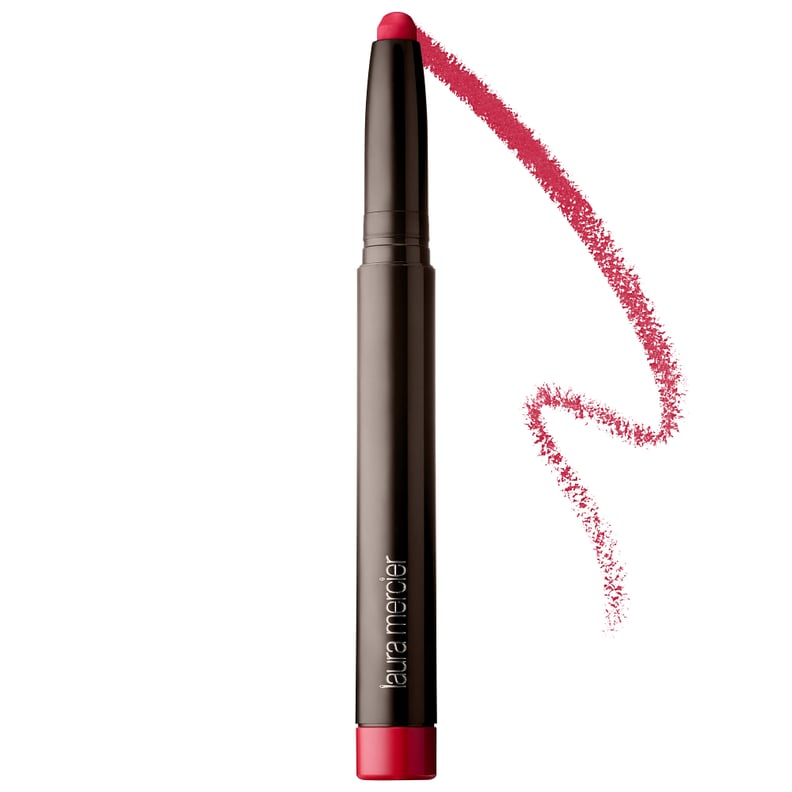 Laura Mercier Velour Extreme Matte Lipstick
"My New Year's resolution is to take no sh*t in 2018. For me, that starts with a hot as hell lipstick. So that's why I need not look any further than the new Laura Mercier Velour Extreme Matte Lipstick ($28). There's literally a shade just called 'Hot,' so the brand's really making this an attainable goal.
"I don't usually go for deep red-berry shades, but this one walks the perfect line between fierce and feminine — my day instantly gets better when I swipe this crayon tip over my lips. No matter which of the 24 (!!) shades you choose, you'll be graced with a superpigmented coverage that is well worth the price. I'm telling all my broke friends this month: if you can only buy one thing in January, have it be this lipstick." — Alaina Demopoulos, editorial assistant, Beauty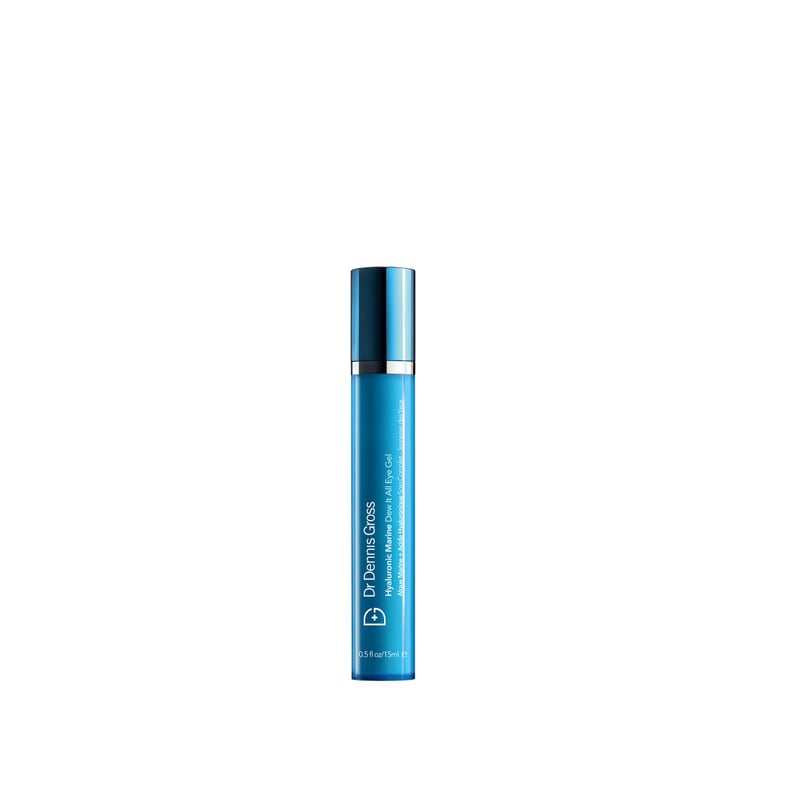 Dr. Dennis Gross Hyaluronic Marine Dew It All Eye Gel
"Due to a combination of allergies and unfortunate genes, I am cursed with puffy, dark under eyes every morning. I will try any cream that promises to solve this problem, but no product has ever worked as well as the Dr. Dennis Gross Hyaluronic Marine Dew It All Eye Gel ($48) has. I apply the gel under and around my eyes before bed and wake up miraculously without puffy eyes. It promises to provide up to 72 hours of hydration and contains caffeine to improve the appearance of dark circles. The gel-cream formula doesn't feel heavy on my face and absorbs quickly, allowing me to use it underneath makeup. I've never looked so awake." — Sarah Siegel, editorial assistant, Shopping and Products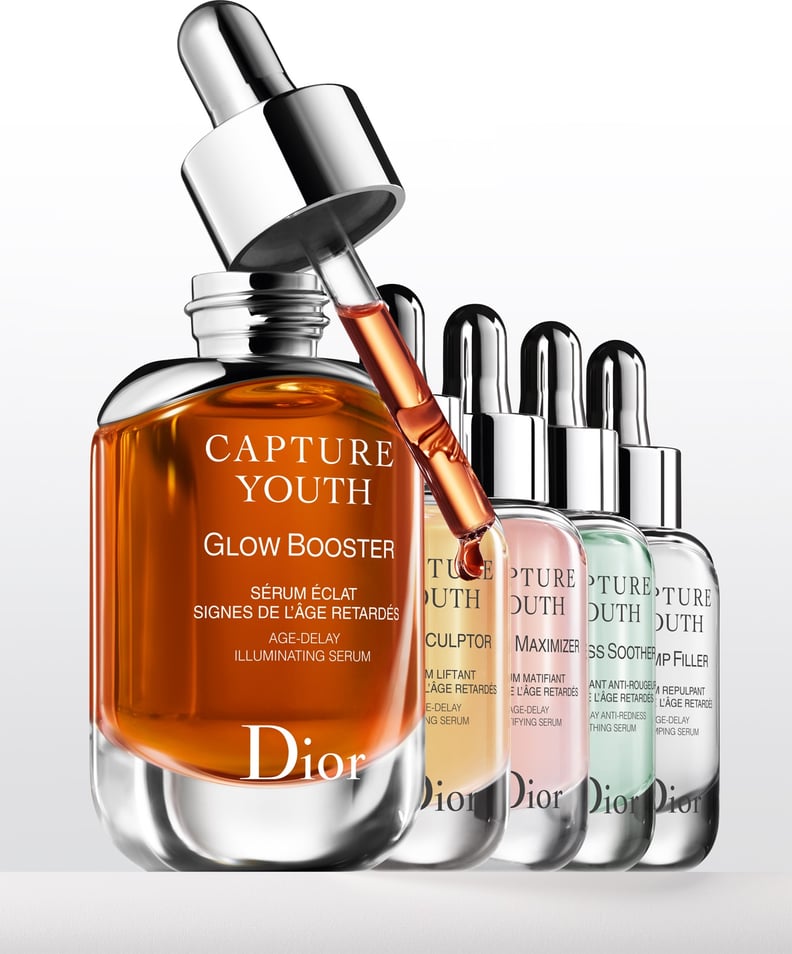 Dior Capture Youth Targeted Serums
"This month, Dior is launching a line of Capture Youth Targeted Serums ($95 each), meant to be cocktailed and combined with a cream (preferably the Dior Age-Delay Advanced Creme). Try just two at a time to make your ideal, bespoke skin-saver. I love this concept since we all have such unique skin needs.
"Personally, I am going to be using the Redness Soother and Plump Filler. The former features a blend of cotton peptides, which calm inflamed skin. I am battling a bit of eczema around my nose that gets worse in the dry, cold air. The green tint in this product also helps to color-correct any redness. Then I will be relying on the Plump Filler to hydrate my skin and physically fill in fine lines. This product contains hyaluronic acid to get the job done without irritating my sensitive skin." — LL

Charlotte Tilbury Brightening Youth Glow
"Charlotte Tilbury knows how to speak to me: say that something is 'magic' and 'glow-boosting,' and I'm jonesing to try it out. I'm also a huge skeptic, which is why I was delighted to learn that the Brightening Youth Glow ($55) delivers. It's part skin care, part cosmetics. In fact, it's a treatment that's meant to work over several weeks to brighten and even out your skin tone. I have melasma, so anything that claims to brighten up my face is worth a try, and I've loved seeing that, over time, I'm noticing my pigmentation isn't as intense. Plus, the instant gratification of blurred, essentially poreless-looking skin makes me want to keep using it. I'd use it as a primer underneath your makeup or to give your skin a boost while running errands." — KJ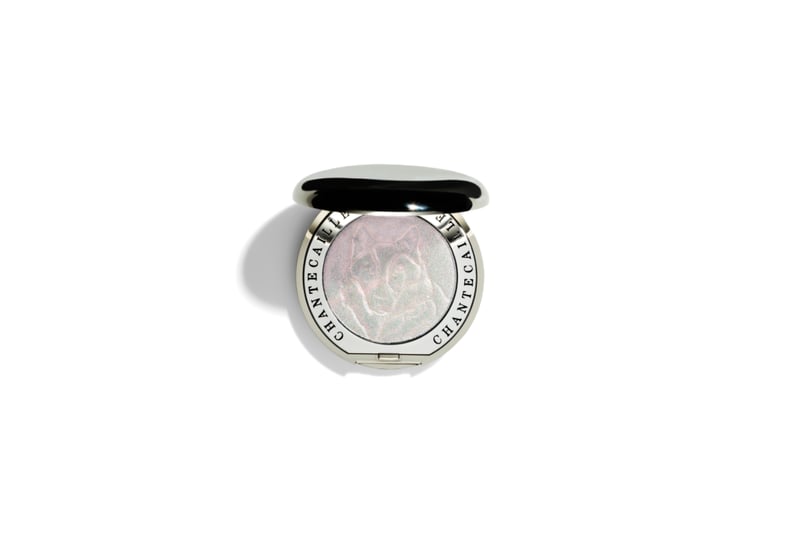 Chantecaille Year of the Dog Highlighter
"Last month, I found a Gucci highlighter that had a butterfly on it and proceeded to freak the f*ck out in excitement that's generally only saved for when I see a cute dog on the street. One month later, my chill is gone again because of this Chantecaille Year of the Dog Highlighter ($42, available in January). It's an iridescent luminizer engraved with the face of a very good boy. The coverage is chic, subtle, and gives off major ice-princess vibes, but let's face it — this powder has a pup on it, and that's really all that matters." — AD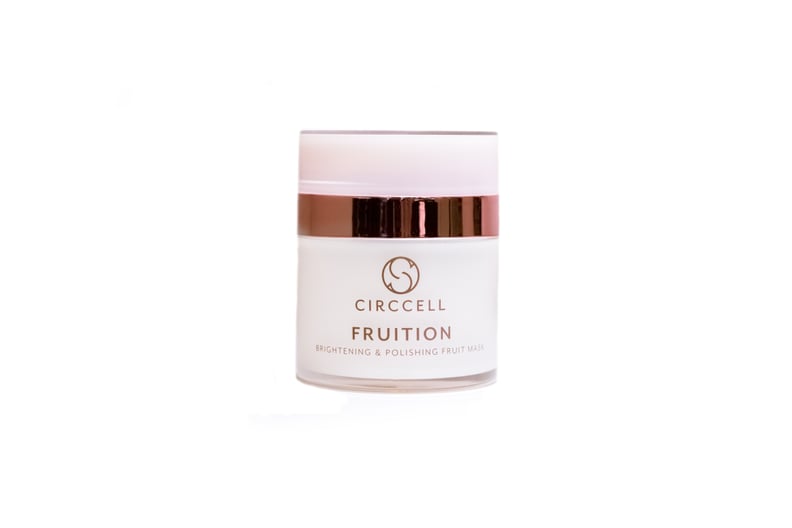 CircCell Fruition Brightening & Polishing Enzyme Mask
"I grew up in the mountains, where my cheeks would get so cute and ruddy after a day on the slopes, so I'm a sucker for any product that promises an 'aprés ski glow.' That's why I'm obsessed with this CircCell Fruition Brightening & Polishing Enzyme Mask ($70). The fast, 10-minute treatment has become a predate ritual for me, as it leaves my face supple, bright, and super smooth. Plus, it smells like an intoxicating mix of orange, passion fruit, mango, and other fruits, so it's the rare mask that totally works without smelling like a hodgepodge of chemicals. It's like a green juice for your face, and now I'm thirsty." — AD
L'Oréal Paris Glow Nude Palette in 760 Moonkissed
"I can't say no to highlighters. Ever. They're all so damn pretty. And the L'Oréal Paris Glow Nude Palette in 760 Moonkissed ($15) is a special one. It's reminiscent of a luminizing quad by Anastasia Beverly Hills or Huda Beauty — at a slice of the price. This palette also comes in deeper shades, dubbed Sunkissed. But I like the lighter one on my pale Winter skin. The pigment powders are pretty sheer but build up if you want a stronger strobe. I also love to combine them with a liquid highlighter underneath for a multidimensional effect." — LL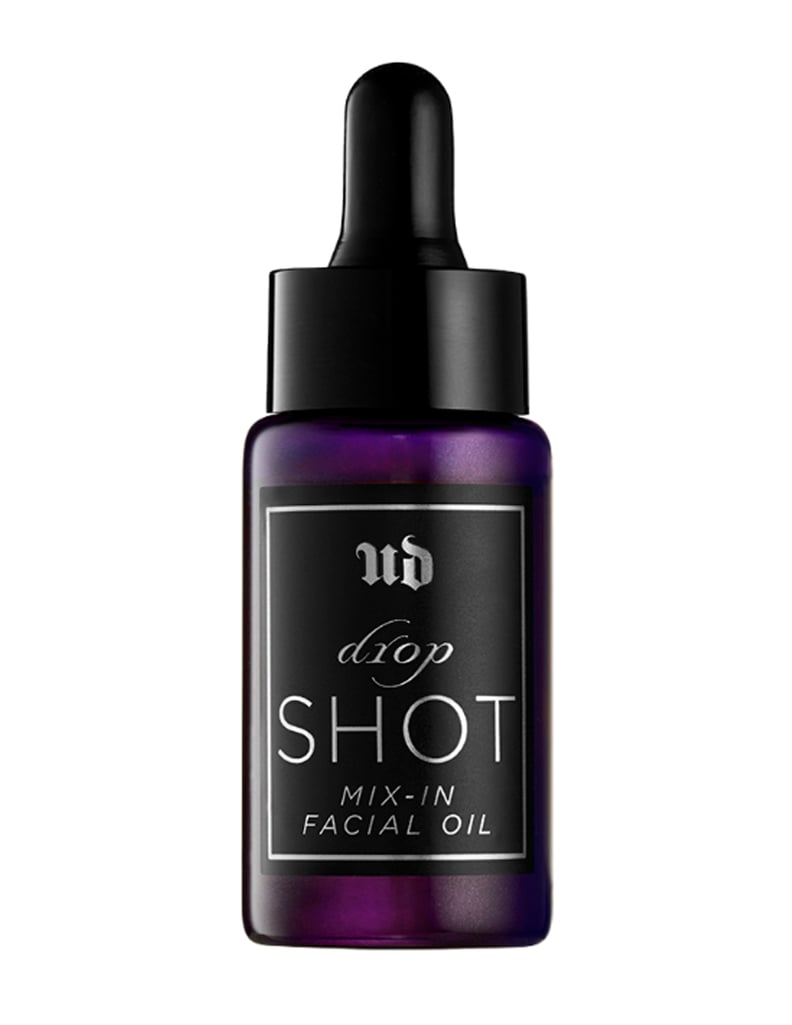 Urban Decay Drop Shot Mix-In Facial Oil
"I'm dealing with a mean bout of hormonal acne right now, which means I'm slathering drying lotion on my face like nobody's business. When that leaves my skin parched, I make sure to tap a few droplets of Urban Decay Drop Shot Mix-In Facial Oil ($34) on my face premakeup. The lightweight, unscented oil softens the blow of even the heaviest matte foundation, and it makes me feel like a supercool influencer who uses facial oil in all her videos." — AD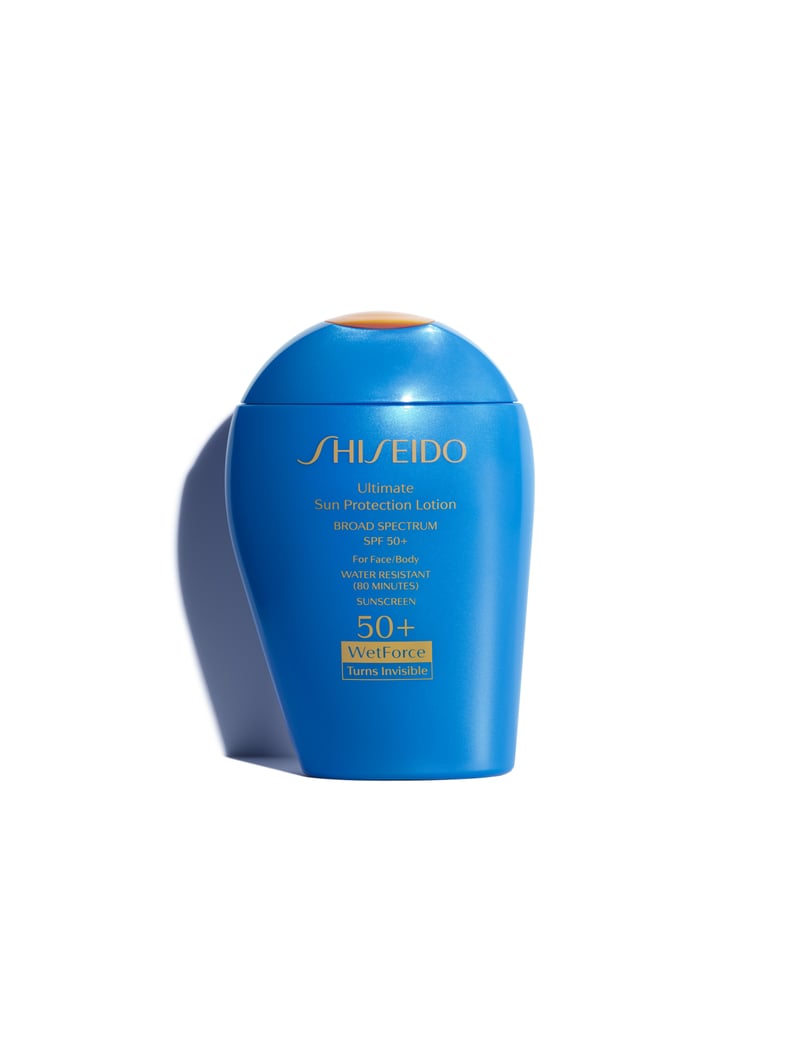 Shiseido Ultimate Sun Protection Lotion, SPF 50+ (Turns Invisible)
"As I mentioned, I have melasma, a deep pigmentation that comes as a result of my birth control. So sun protection is a must for me. I've endured plenty of smelly, chalky, and downright gross sunscreens in my life, just to make sure my pigmentation doesn't get dark enough to look like I have a permanent shadow on my face.
"Shiseido is a brand that has helped me with a lot of my pigmentation issues. For instance, the Future Solution LX Foundation is, yes, pricey, but you need so little of the product for it to be effective that you won't need foundation for another year. Its lightweight formula but heavy-duty coverage has all but made my pigmentation disappear for good.
"The brand's latest launch that I'm so here for is a new formulation of the popular WetForce sunscreen. Ultimate Sun Protection SPF 50+ ($40) now comes in an invisible formula, so while it does appear to have a slight beige tint, it completely disappears on every skin tone. Plus, it goes from a liquid to drying like a powder but still somehow leaves your skin looking dewy." — KJ
Estée Lauder Pure Color Envy Paint-On Liquid Lipcolor
"I don't know if I've ever worn a liquid lipstick this comfortable. The creamy formula of Estée Lauder Pure Color Envy Paint-On Liquid Lipcolor ($28) goes on my lips opaquely in one swipe and feels hydrating on my pout. Aside from the incredible formula, these babies come in over 20 shades and three different finishes (matte, vinyl, and metallic), which means you can find a lippie in this line for every look. I already have six of these and am considering purchasing even more." — SS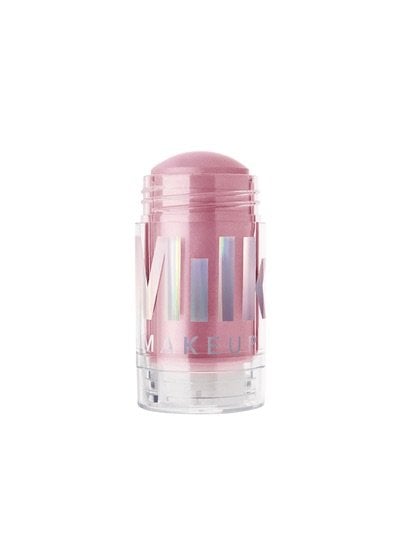 Milk Makeup Stardust Holographic Stick
"Milk Makeup's Mars Holographic Stick is one of my beauty bag go-tos, so when I saw a pink iteration of the illuminating stick pop up on my Instagram feed, I was thoroughly shook. The new Stardust Highlighter ($28) comes in a rosy-pink tone with flecks of lavender and silver shimmer to make your cheekbones glow like an alien (in a good way). What I love most about the new stick is that its pink color payoff doubles as a blush and gives your cheeks a nice flush. Bonus: it looks great on medium-deep skin tones, so women of all complexions can get on it!" — AS