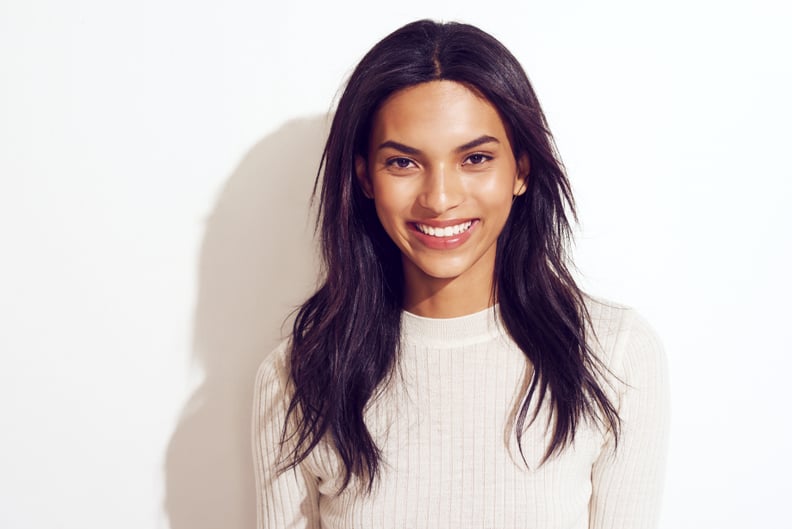 POPSUGAR Photography | Maria del Rio
POPSUGAR Photography | Maria del Rio
As POPSUGAR editors, we independently select and write about stuff we love and think you'll like too. If you buy a product we have recommended, we may receive affiliate commission, which in turn supports our work.
They say that all good things in life start with the right foundation, and there's no better place to put that theory into action than your beauty regimen. The correct foundation acts like the perfect undergarment to your entire look. That's why I'm puzzled — why haven't more brands expanded their shade ranges?
It can still be hard to find products that address the vast complexions and undertones of people of color. As far as we've come when it comes to diversity in cosmetics, we still have farther to go for women with deeper skin tones.
It's not that companies aren't making "brown" colors, but they're not being made in a way that suits the needs of this community. "Foundations for darker skin tones are created similarly as foundations for lighter or medium skin tones," explains Ron Robinson, cosmetic chemist and founder of BeautyStat.com.
Companies typically mix a black tint into your typical fair-tinted formula to make a deeper hue. "Adding more black pigment to a lighter or medium shade will produce a shade for darker skin tones, but it won't necessarily address their undertones," says Robinson.
Like all complexions, darker skin has one of three basic undertones: cool, warm, or neutral. (Discover your undertone with this quiz!) "In order to address the undertone, you'd have to add either red, pink, or blue for a cool undertone; yellow for a warm undertone; or add both red and yellow to get a neutral undertone," Robinson remarks. Very few (respective to the size of the cosmetics industry) create foundations with proper undertones. This means most women of color are underserved when it comes to the most essential of makeup bag must haves.
Let's spotlight those brands willing to address the undertones, creating foundation products that simply melt into the skin for a flawless complexion. Here are 11 foundations that not only enhance the complexions of women of color; they positively celebrate them.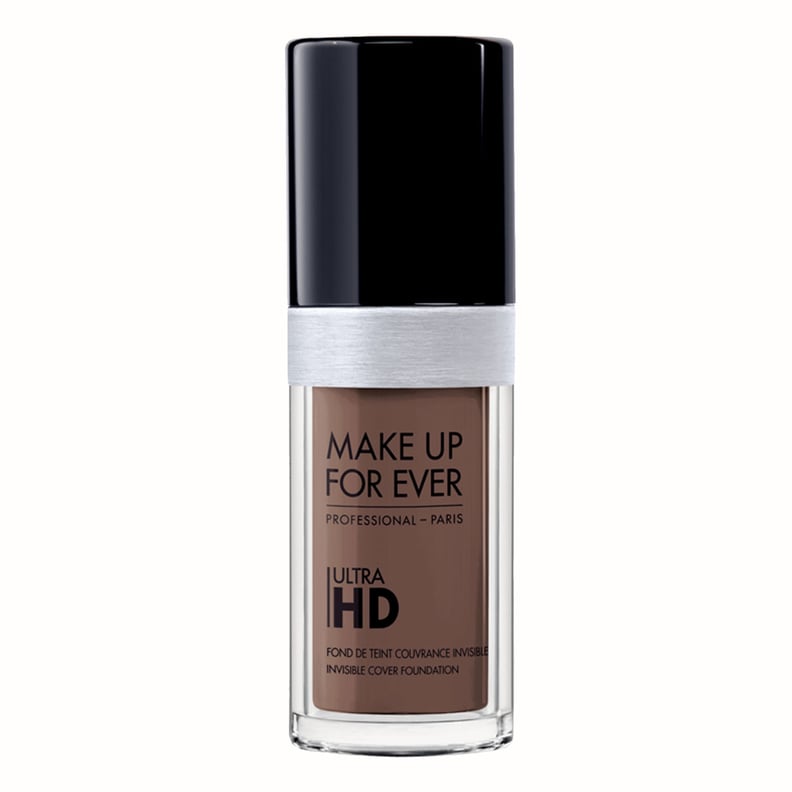 Make Up For Ever Ultra HD Invisible Cover Foundation
The formula: Liquid
Shades available: 40
Why you need it: It is my firm belief that everyone needs one "secret weapon" complexion product that just delivers. This is one of them. The liquid is deceptively light despite the amount of coverage it provides (which I would describe as full but entirely natural). You'll look like a flawless version of yourself, and hours later, your face will still be exquisite.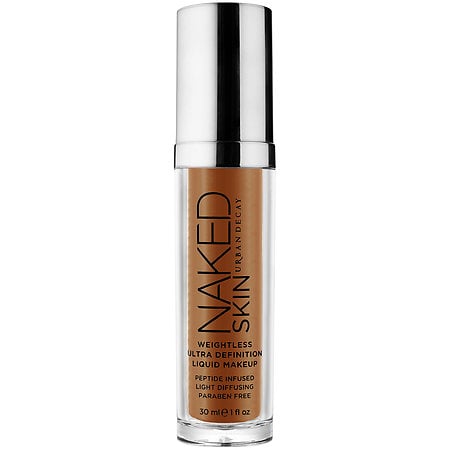 Urban Decay Naked Skin Weightless Ultra Definition Liquid Makeup
The formula: Liquid
Shades available: 24
Why you need it: Urban Decay creator Wende Zomnir and her team work incredibly hard to test their foundation shades on real women, and the results of this gauzy, demimatte foundation are proof of that hard work. The darker range is beautiful, and the formula contains light spheres that illuminate deeper complexions to look lit from within. If you're about that photo-ready life, this is your product.
Urban Decay Naked Skin Weightless Ultra Definition Liquid Makeup ($40)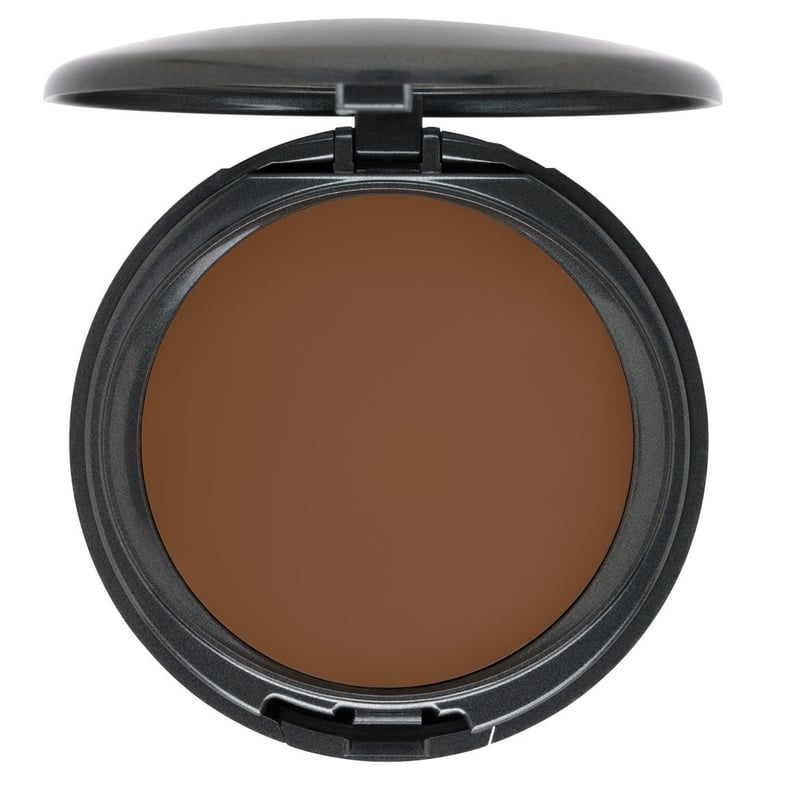 Cover FX Total Cover Cream Foundation
The formula: Cream
Shades available: 40
Why you need it: If there was ever a brand that took skin tones seriously, it would be this pioneer cosmetics company. Cover FX keeps coming up with more innovative ways to deliver flawless complexions, including this cream compact. This one on-the-go product has 40 shade options! It picks up on subtle undertone differences that most brands miss, which means your perfect hue simply melts into your skin. Packed with antioxidants, this foundation and concealer combination delivers beautifully and stays in place without nary a smudge.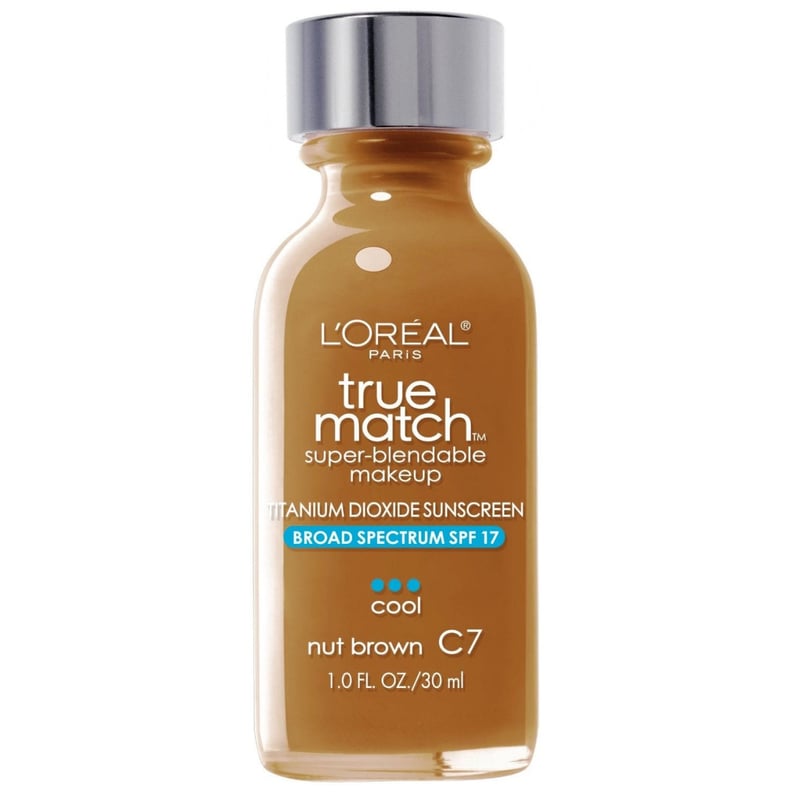 L'Oréal Paris True Match Super Blendable Makeup
The formula: Liquid
Shades available: 32
Why you need it: When it comes to drugstore and big-box retailers, buying makeup can be a real chore for women of color. However, this easy-to-find, weightless formula comes in 32 separate shades. And, at this price, you can buy a few of them for seasonal skin tone changes caused by sun exposure. This foundation provides buildable coverage with the added bonus of the signature formula, which blends seamlessly with your undertones.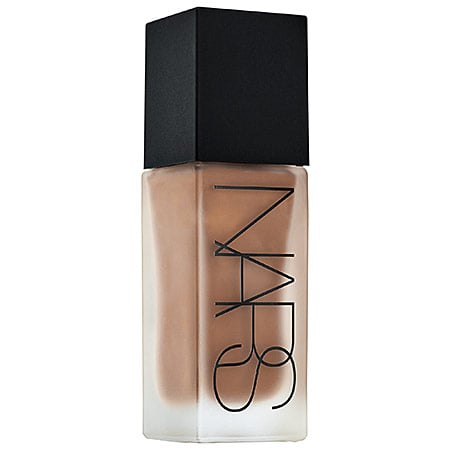 Nars Cosmetics All Day Luminous Weightless Foundation
The formula: Liquid
Shades available: 20
Why you need it: I love products that weigh practically nothing but have a fantastic payoff when it comes to pigment and coverage. Nars foundation delivers both with this ultralight formula that seems to cover and melt into the skin effortlessly. The formula contains flexible polymers that move with your skin, which means no cracking, caking, or flaking, and the coverage is natural. If you want to look like you're not wearing any makeup, this one's a winner.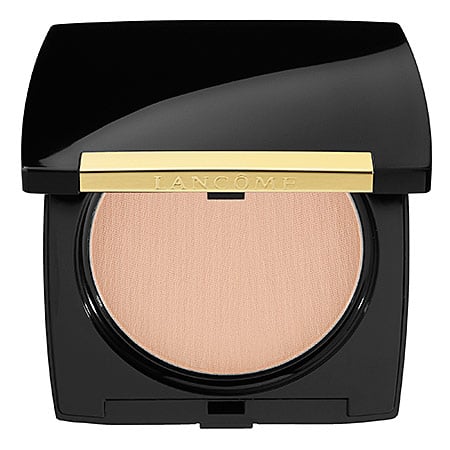 Lancome Dual Finish Foundation Multitasking Powder Foundation
The formula: Powder
Shades available: 20
Why you need it: If you like the full-coverage look of foundation with a touch of powder on top for a classically flawless finish, this product is a game changer for you. The natural-looking formula is buildable from sheer to full coverage — apply it wet or dry to reach your desired effect. The product is so versatile you can use it for everything from spot coverage and contouring to highlighting and makeup setting. This is a makeup bag must have, if there ever was one.
Lancome Dual Finish Foundation Multitasking Powder Foundation ($39)
MAC Cosmetics Studio Fix Powder Plus Foundation
The formula: Powder
Shades available: 46
Why you need it: MAC is a powerhouse makeup standard for a reason: the company pays attention to the needs of the customer, and one of the products it formulates better than anyone else is foundation. Studio Fix boasts 46 shades in this product range, and this particular powder/foundation combination provides matte, medium coverage with a velvety finish. When it comes to everyday coverage, you can't go wrong.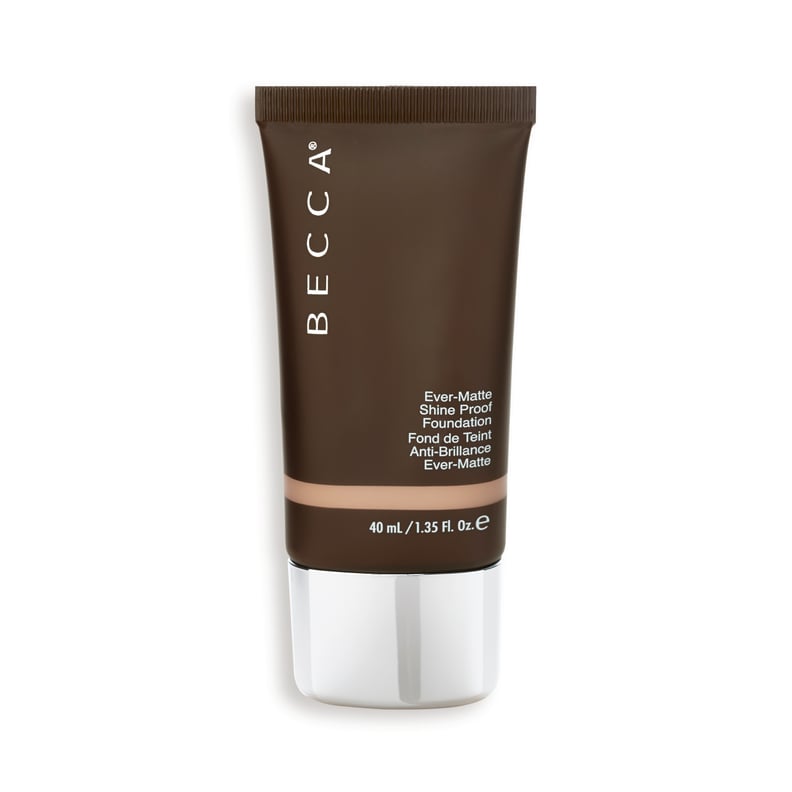 Becca Ever-Matte Shine Proof Foundation
The formula: Liquid
Shades available: 20
Why you need it: This formula is amazing for women with oily skin or for those of us who get a little shiny around midday. The mattifying, medium-coverage formula goes on smoothly, creating a polished finish, but controls shine for hours. If you tend toward combination to oily skin, this may be your new best friend.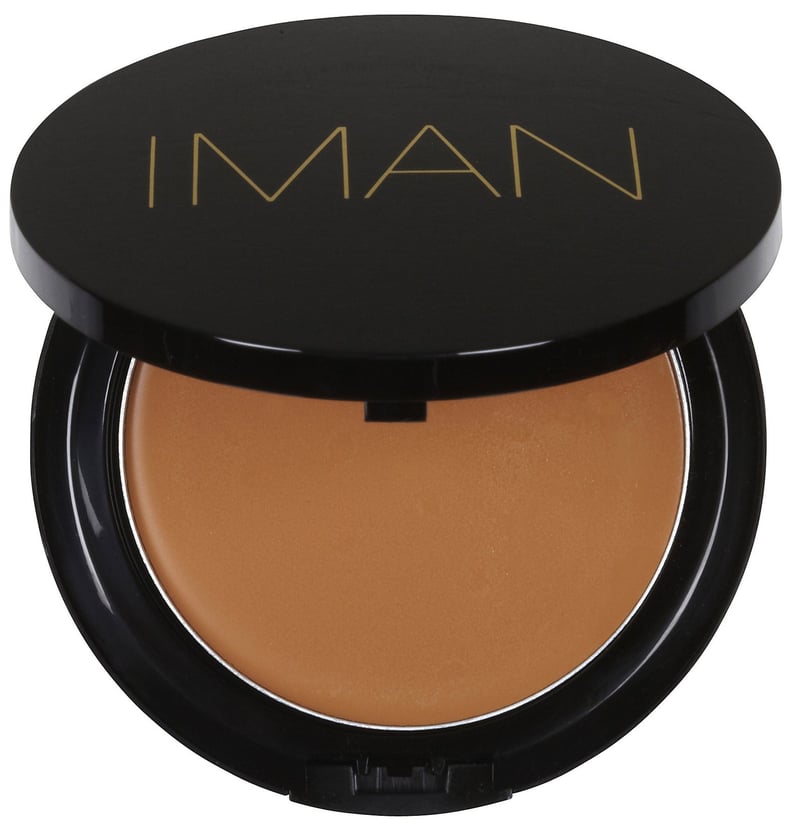 IMAN Second to None Cream to Powder Foundation
The formula: Cream-to-powder
Shades available: 13
Why you need it: Though it is practically a gold standard for women of color at this point, this formula is worth the fanfare. Supermodel Iman could never find makeup that properly matched her skin tone when she worked the runways, so she decided to create her own. This line is specifically crafted for diverse skin tones and it delivers every time. This foundation glides on effortlessly with a creamy application that turns to a velvety powder in mere minutes. The result is a medium-coverage look that's professional grade (with an affordable price tag).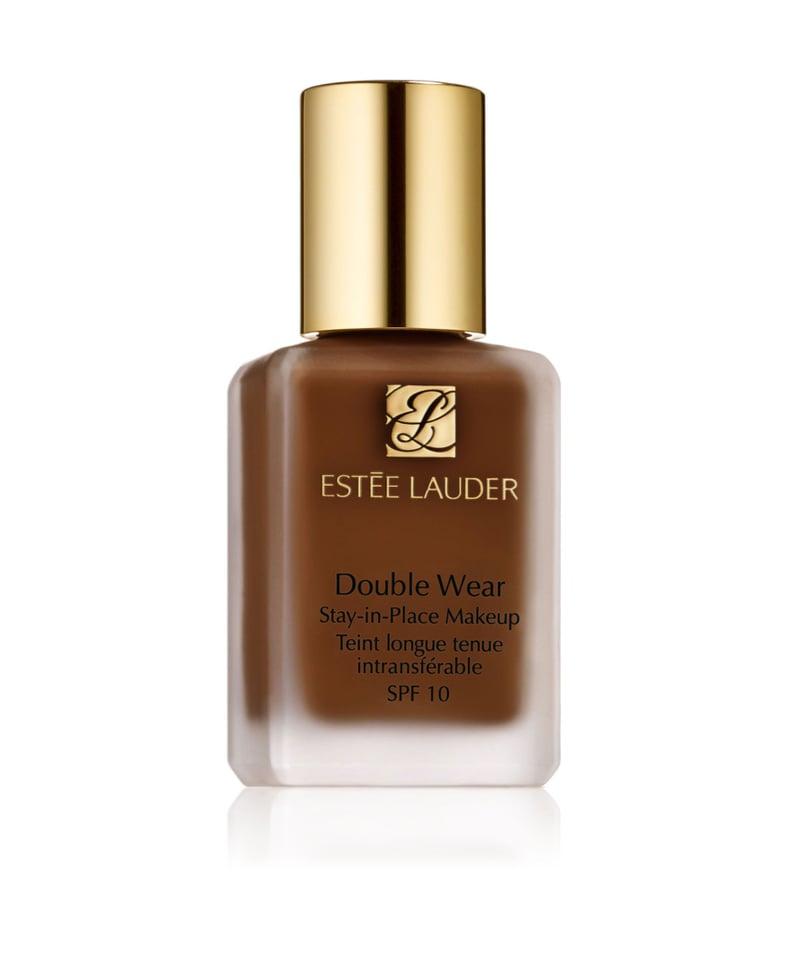 Estée Lauder Double Wear Stay-in-Place Makeup
The formula: Liquid
Shades available: 36
Why you need it: I love that this foundation truly delivers on its promise to stay in place for up to 15 hours, and I really love that this addresses the need for diverse undertones. If you're someone who really only wants to apply your makeup once and have it look amazing well into the night, this is 100 percent your go-to product.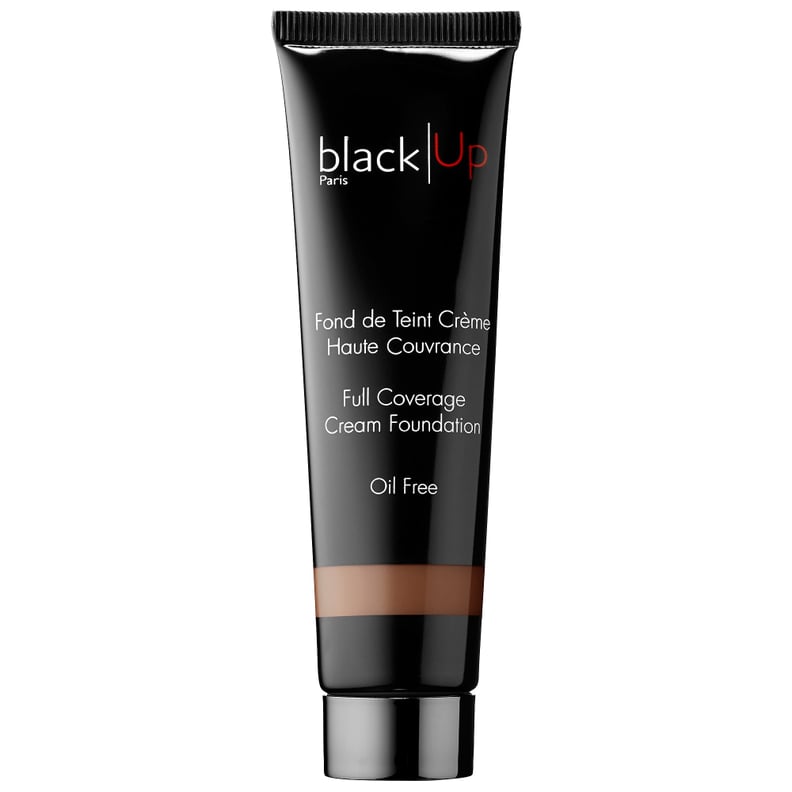 BlackUp Full Coverage Cream Foundation
The formula: Cream
Shades available: 15
Why you need it: This foundation has a rich, creamy, whipped texture that's a pure joy to apply (for a really luxurious feel, try using a brush!). It specifically addresses concerns of skin imperfections like acne scars, hyperpigmentation, and blemishes without turning cakey or drawing attention. Your face simply glows when you're using it, which is almost unheard of with a full-coverage product, but this formula achieves it.