As POPSUGAR editors, we independently select and write about stuff we love and think you'll like too. If you buy a product we have recommended, we may receive affiliate commission, which in turn supports our work.
Olaplex has been a cult-favorite hair-care brand for years, and for good reason: hairstylists and editors alike swear by its products for strengthening the hair and undoing the damage from color and chemical treatments. Even though some of the formulas can only be accessed by licensed professionals at the hair salon, the brand's at-home products have become favorites among beauty enthusiasts all over TikTok thanks to their reparative properties.
While the brand is known for its restorative hair serums and masks, Olaplex has expanded in recent years to feature a more robust product roster — which now includes everything from clarifying shampoos and bonding oils to the beauty label's newest debut, the Olaplex Lash Serum. With so many different products to choose from, it can be overwhelming trying to figure out which ones are best suited for your natural hair type and beauty routine.
To help you simplify your shopping, we narrowed down the best Olaplex products that you can buy online right now, and the good news is that nearly all of the products are on sale for Amazon Prime Day. These low prices only last through July 12, though, so stock up while you can.
Keep reading to see if Olaplex is a good solution for your hair, and which treatments are worth adding to your beauty routine ASAP.
Which Olaplex Product Should You Use?
All of Olaplex's products are designed with restoration in mind, and each contains a special molecule that helps repair broken bonds in the hair; essentially making it look and feel healthier after each use. The products are safe to use on all hair types, but they work best on hair that's been damaged from excessive heat, chemical processing, or both. Olaplex's shampoos and conditioners are great for getting to the root of your hair problems by deep-cleaning the scalp and ridding it of any flaky, irritated skin — which can congest the scalp's pores and slow down hair growth in the process. Alternatively, products like the Olaplex No. 9 Bond Protector Hair Serum work to prevent breakage before it occurs by protecting the hair from heat damage.
Regardless of what hair concerns you're looking to address, you're bound to find a product that'll work for you from Olaplex. And if you're still unsure, keep reading for a full breakdown of our favorite Olaplex products, including the best uses for each one.
— Additional reporting by Danielle Jackson
Best Olaplex Product For Curly Hair
Olaplex No. 0 Intensive Bond Building Treatment ($24, originally $30)
Depending on how dry or damaged your hair is, you can use this Olaplex No. 0 Intensive Bond Building Treatment to intensify the effects of the brand's No. 3 formula. The product helps prep the hair to absorb ingredients, which results in longer-lasting hydration and shine. It's especially great for those with curly hair who limit their washes to only once or twice per week, as it's recommended that users work this formula into their hair-care routine two times each week.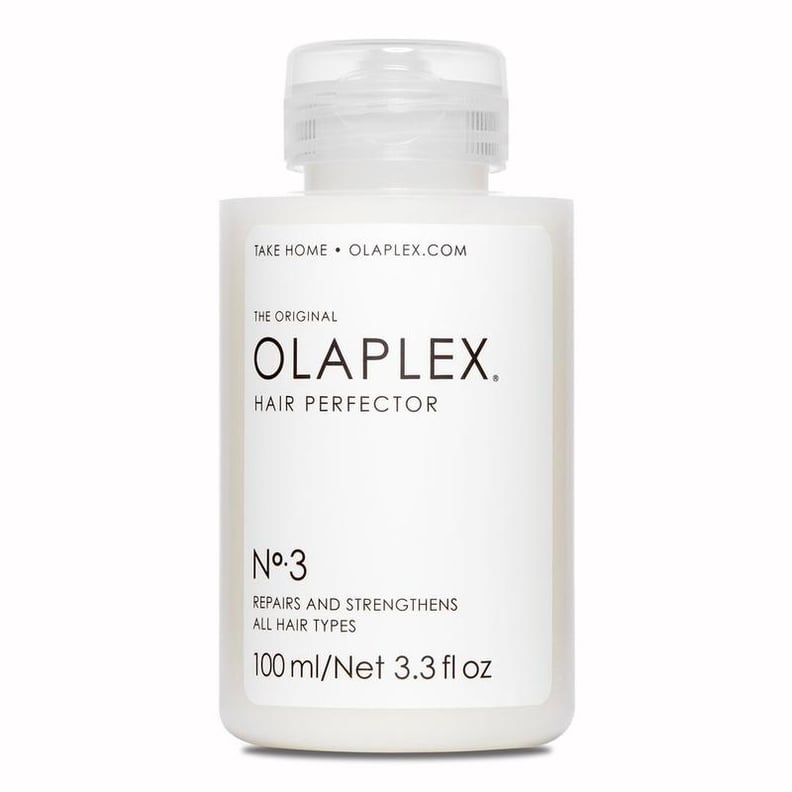 Best Olaplex Product For Dry, Damaged Hair
Olaplex No. 3 Hair Perfector ($24, originally $30)
Easily the most popular product in the brand's entire lineup, the Olaplex No. 3 Hair Perfector is so effective that even a few of our own editors have sang its praises; read through our review of the Olaplex Hair Perfector No. 3 for further proof. It uses a special bond-building technology to repair damaged or color-treated hair. It shouldn't be used as a conditioner but rather as an intensive mask for anyone with severely damaged hair from chemical treatments. To get the best results, you should apply it to the hair at least twice a week before following it with your shampoo and conditioner.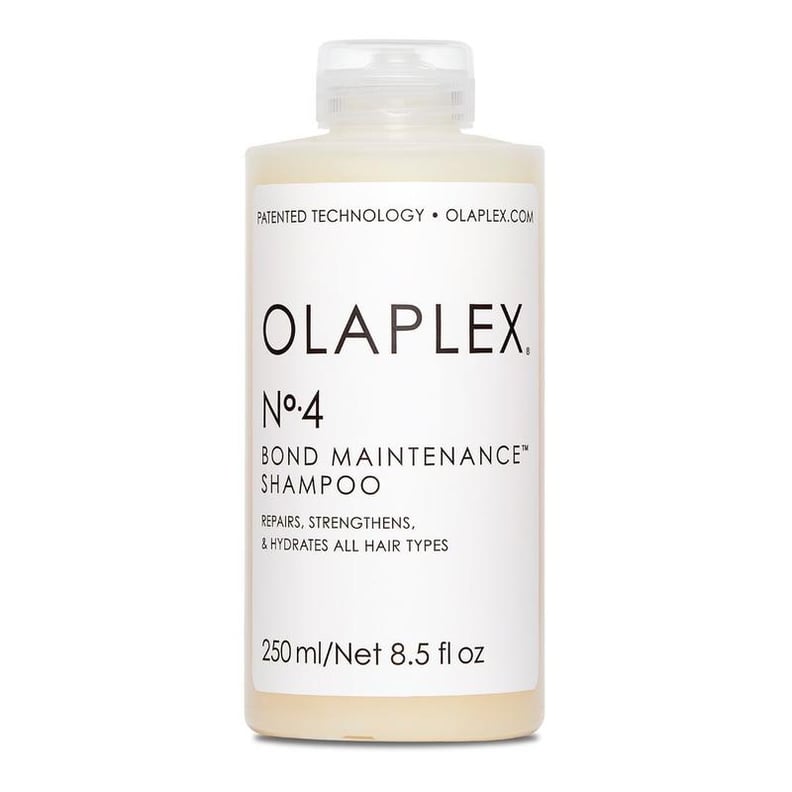 Best Olaplex Shampoo
Olaplex No. 4 Bond Maintenance Shampoo ($24, originally $30)
The Olaplex No. 4 Bond Maintenance Shampoo is a favorite among hairstylists. The shampoo can be used on damaged, dry, or even severely color-treated hair, and it uses a special technology to relink the bonds in the hair to ultimately make it stronger and healthier. It's great for all hair types, which we love. And to see the best results, the retailer simply recommends that users massage the product across their scalp and rinse it out with water once it's settled long enough.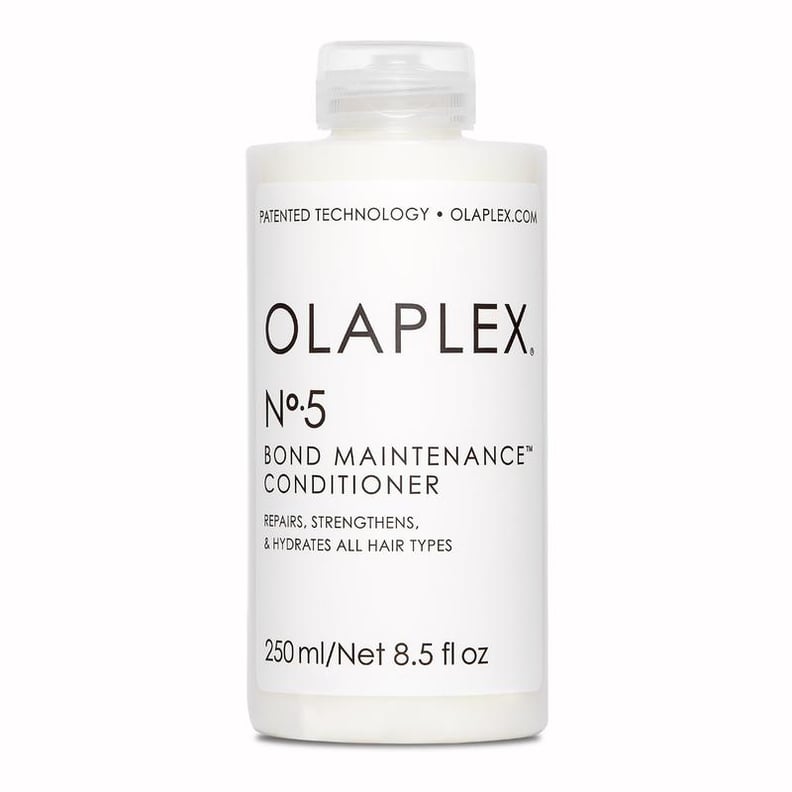 Best Olaplex Conditioner
Olaplex No. 5 Bond Maintenance Conditioner ($24, originally $30)
As you can probably guess, the Olaplex No. 5 Bond Maintenance Conditioner is meant to be used as a follow-up to the shampoo. Much like the shampoo, it works to strengthen damaged hair while also making it appear shinier and easier to manage. The sulfate-free formula aims to address a range of hair concerns including everything from repairing split ends to minimizing frizz. It's one of the best Olaplex products for seeing fast results, and all you have to do is massage a generous amount of the formula across your scalp and through your hair's ends, let it sit for three minutes before rinsing, and then prepare to see immediate shine.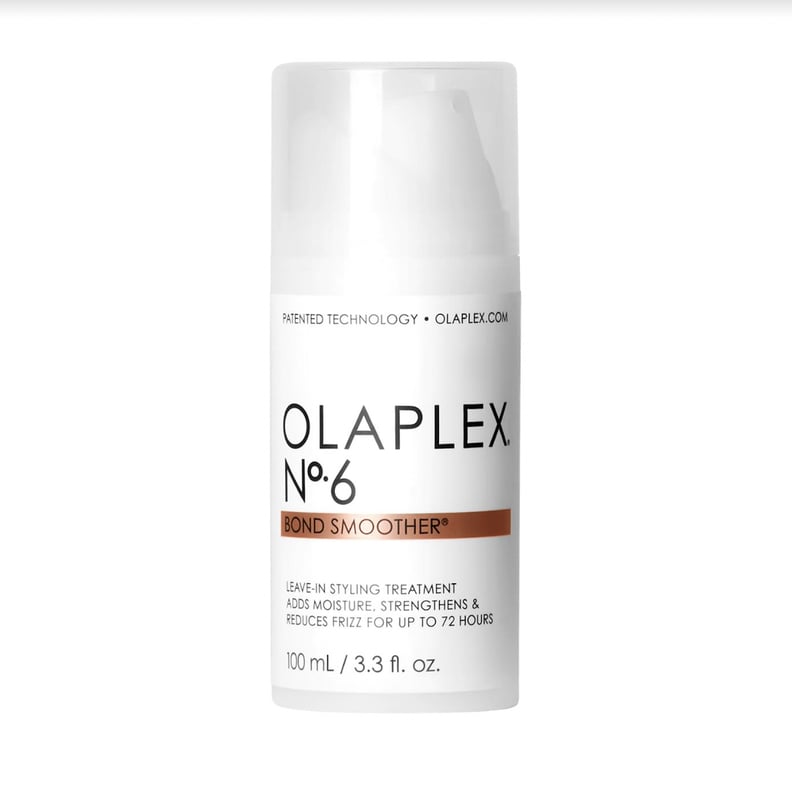 Best Olaplex Product For Hair Growth
Olaplex No. 6 Bond Smoother ($24, originally $30)
For people with curly and wavy hair, or hair that's prone to flyaways, the Olaplex No. 6 Bond Smoother is a solid leave-in product that can be applied to damp or dry hair. It's meant to strengthen and hydrate the hair and can help keep frizz to a minimum for at least three days post-use. Besides helping to make your hair look healthier, it also works to repair broken ends and strengthen the hair so that it can grow back stronger.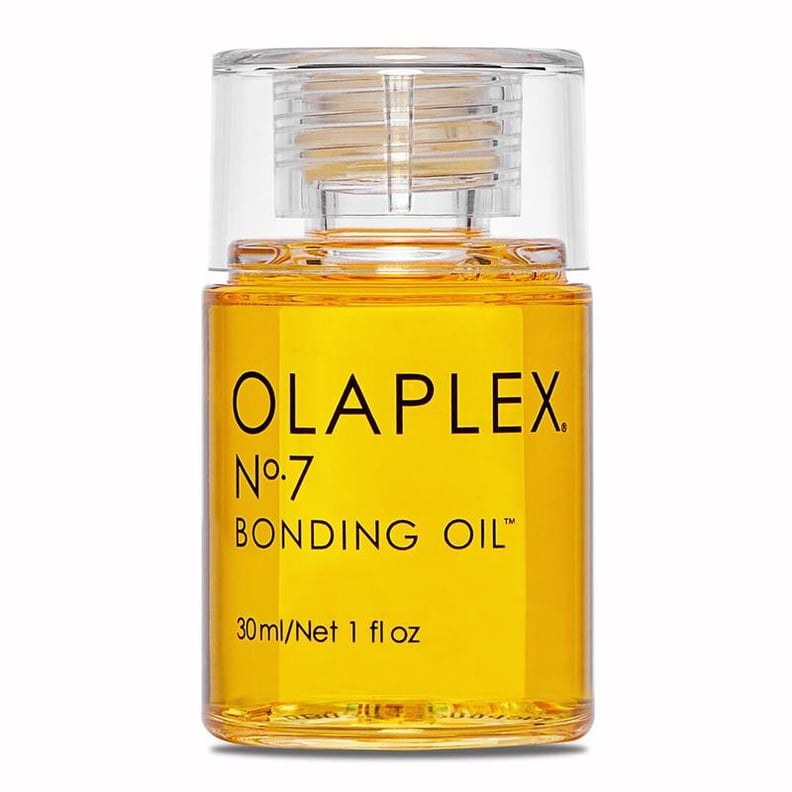 Best Olaplex Oil
Olaplex No. 7 Bonding Oil ($24, originally $30)
Often used as the last step in the Olaplex process, the Olaplex No. 7 Bonding Oil can be applied before or after blowing out your hair to prevent frizz, heat damage, and split ends. If your hair is color-treated, you can also use this product to protect the color's vibrancy. While it's hard to narrow down the overall best Olaplex product, this formula is definitely a winner for us thanks to its highly concentrated yet still lightweight feel. Plus, you only need a few drops of the solution before you can start to see (and feel) a real difference.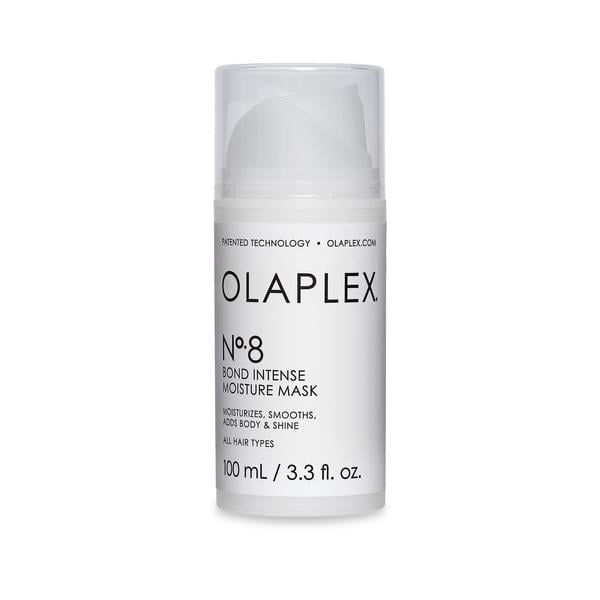 Best Olaplex Product For Thin Hair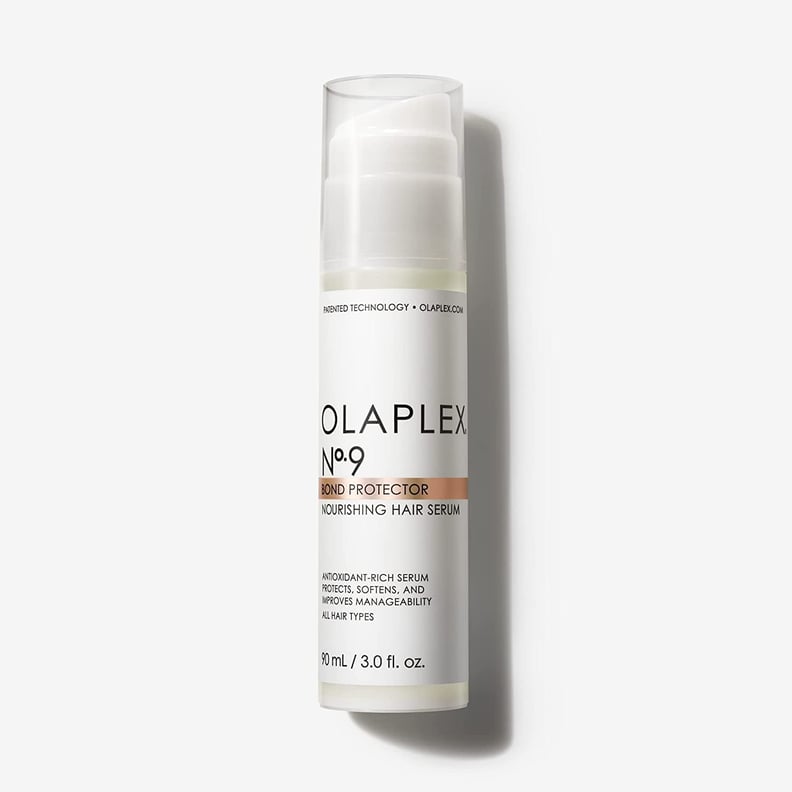 Best Olaplex Product For Everyday Use
Olaplex No. 9 Bond Protector Nourishing Hair Serum ($24, originally $30)
Unlike other Olaplex hair products, this serum is designed to be used on the daily as a protectant for everything from pollution to heat damage. Per the brand's recommendation, you can use the product on wash days (and any days in between) to ensure your hair is coated in an extra layer of protection. Over time, the formula is said to help hair grow back stronger, retain its natural bounce, and boast a more nourished shine.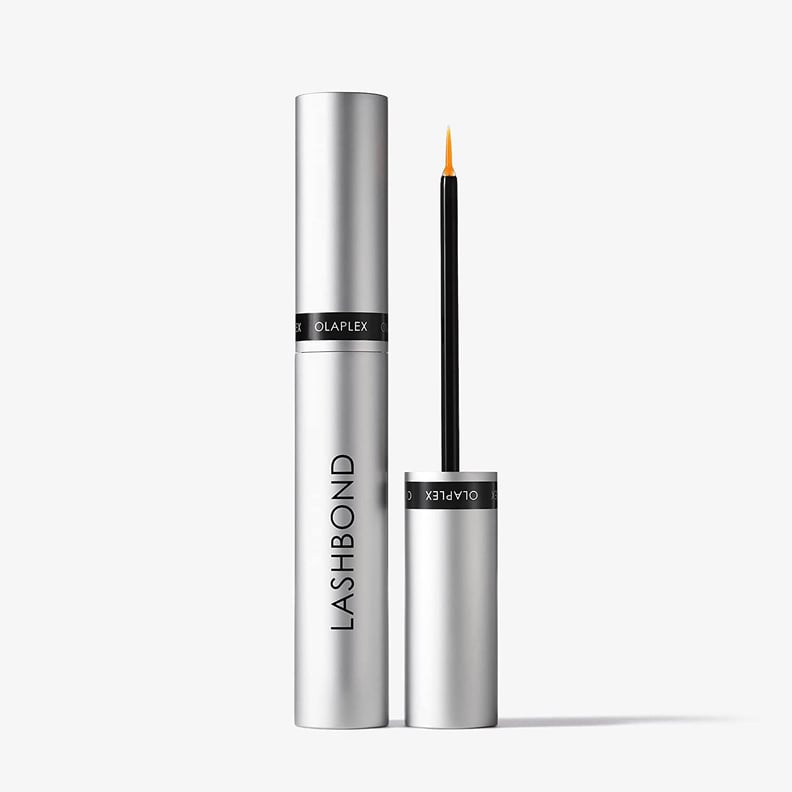 Best Olaplex Product For Lashes
Olaplex Lashbond Building Serum ($68)
Olaplex's commitment to giving you stronger, shinier hair has officially reached a whole new level with the brand's latest launch: the Olaplex Lashbond Building Serum. Designed to give users healthier-looking lashes in as little as two weeks, this product essentially takes everything we love about Olaplex's shampoos and conditioners, and bottles it up into a more lightweight serum that aims to increase the volume, look, and overall health of your eyelashes. What's not to love about that?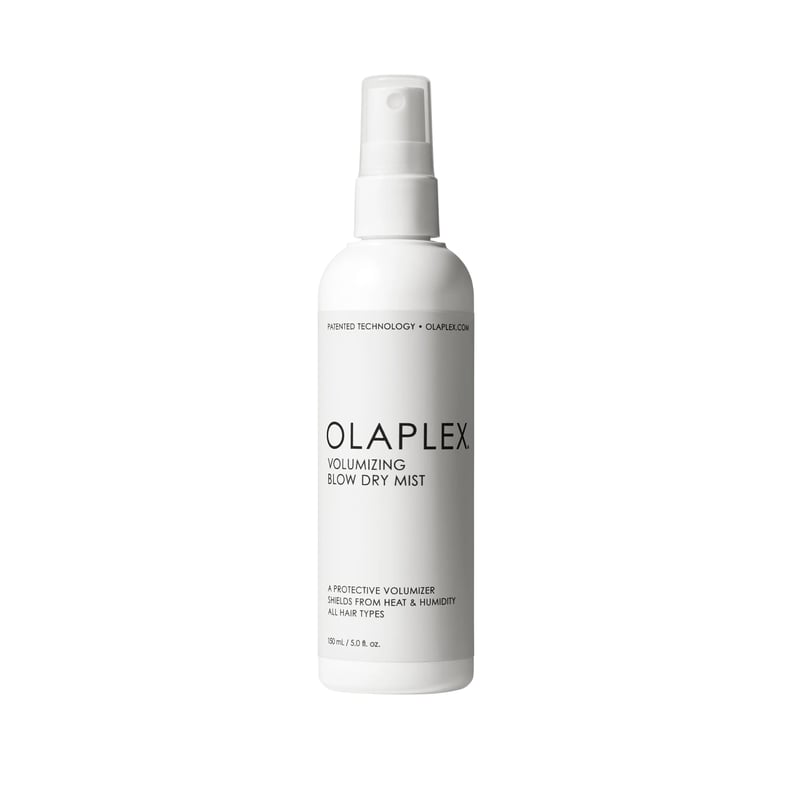 Best Olaplex Blow-Dry Product
Olaplex Volumizing Blow Dry Mist ($30)
The Volumizing Blow Dry Mist is Olaplex's first-ever styling product, and it's perfect for getting that coveted bouncy blowout. It helps speed up drying time and protects hair from heat up to 450 degrees. It's made with Olaplex's bond-building technology, which is said to help promote healthier hair.