I Didn't Wash My Hair For 7 Days to Try TikTok's Viral "Hair Reset"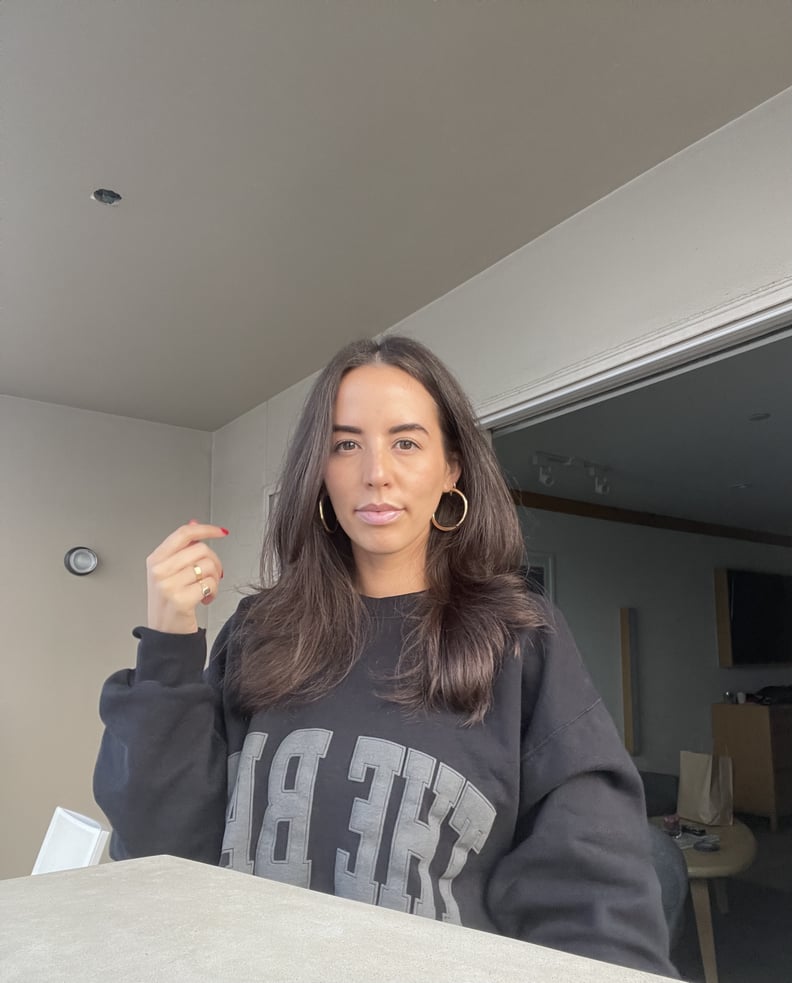 POPSUGAR Photography | Renee Rodrigeuz
POPSUGAR Photography | Renee Rodrigeuz
Every editorial product is independently selected by our editors. If you buy something through our links, we may earn commission.
During one of my late-night TikTok scrolls, I saw a video from a beauty influencer talking about hair detoxes. Essentially, every couple of months she forgoes all hair products for a full seven days and lets her scalp's natural oils reset. Later, she uses a clarifying shampoo to remove any dirt and excess buildup. I had never used a clarifying shampoo before, so I was interested in seeing what effect (if any) it would have on my hair. I did some research and read a bunch of reviews about the best clarifying shampoo, and I settled on R + Co's Oblivion Clarifying Shampoo ($27).
While I was excited about testing out a new shampoo, the idea of not washing my hair for seven days had me a little nervous. I typically only wash my hair every four to five days, but that is the absolute longest I've gone without washing. By day five my hair is usually an oily, greasy mess, and I'm more than ready to wash it. Not only was I not washing my hair for a week, but I wasn't using any hair products at all. That meant no dry shampoo, no gel or pomade, not even my handy slick stick, my favorite tool for flyaways. It was just me, my hair, and the oil buildup that was sure to come.
The first couple of days of my hair detox went as expected. I usually wash my hair on Sunday nights, give myself a blowout, and then sleep on a silk pillowcase to help keep it looking fresh for the next day. I completed my washing and drying routine as usual, and things carried along as they normally do. On days two and three I wore my hair down, but on day four, things started to get greasy. I'm an avid dry shampoo user, so when I start to notice oil in my hair I usually give myself a spritz and I'm good to go. Without my dry shampoo I really noticed how oily my hair was getting, and honestly . . . it wasn't looking great.
By day six I had honestly forgotten what it felt like to have clean hair, and I wondered if my hair would ever look bouncy and shiny again. I tossed it up in a bun at the top of my head, but without using any of my products, I only had the oil my scalp produced to help slick back my hair, and it wasn't pretty.
On day seven, the prospect of showering had never seemed so exciting. Plus, I was finally going to test out the clarifying shampoo, which I was hoping would make my hair feel ultra-clean. R+Co's Oblivion Clarifying Shampoo is a vegan, cruelty-free, and gluten-free product loaded with rosemary leaf extract, tea tree oil, and witch hazel to purify the hair and remove unwanted buildup, as well as coconut oil to hydrate.
As for actually using it, I squeezed about a quarter-sized amount into my hand, rubbed it together to emulsify it, and then applied it to the roots of my hair. The directions say to work it down to the ends of your hair, but I don't usually apply shampoo directly to the ends of my hair so I skipped that step. I'm also a double cleanse kind of gal, so I repeated the first few steps again and then rinsed my hair thoroughly. Immediately after washing, my hair felt a little bleh. I wasn't sure if it was the feeling of really clean hair, or if the product just wasn't working well for me. In order to really test the efficacy of the shampoo, I skipped out on conditioner, hopped out of the shower, and set to styling my hair.
After blow-drying my hair, I immediately noticed how great my hair felt. Although the ends of my hair felt a little more dry than usual (probably due to skipping the conditioner), the rest of my hair felt amazing. It was super light, bouncy, and ultimately felt cleaner than it had in years. Although the Oblivion shampoo is gentle enough for everyday use, since I only wash my hair every five days I think I'll stick to using it once a month.
Either way, I think I need to add doing a hair detox to my monthly calendar because the results were impressive. Whether you're looking for a new way to reset and detox your hair, or you're searching for the perfect clarifying shampoo to leave your hair feeling squeaky clean—this routine has you covered.