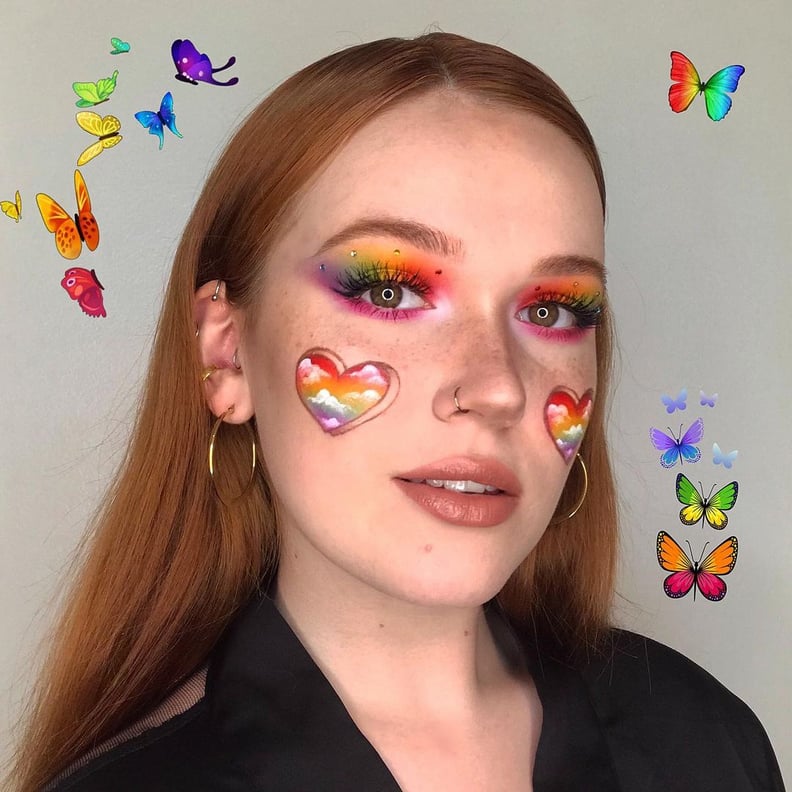 Get ready to celebrate Pride Month in style this year. From fun nail art designs to themed makeup looks, there's plenty of beauty inspiration on Instagram, TikTok, Pinterest, and beyond to make you stand out this June. As celebrations commence across the country, searches for Pride makeup have spiked as people search for the perfect festive look.
Not only is rainbow makeup totally mesmerizing, but the ubiquitous style is a way for you to show your love and support for the LGBTQ+ community. Whether you're looking to beat your entire face with a glittery, rainbow look or just give a subtle nod to the event with a statement lip, there are endless possibilities — just take a quick scroll through Instagram and see for yourself.
Ahead, we rounded up 17 Pride makeup looks to try for yourself.