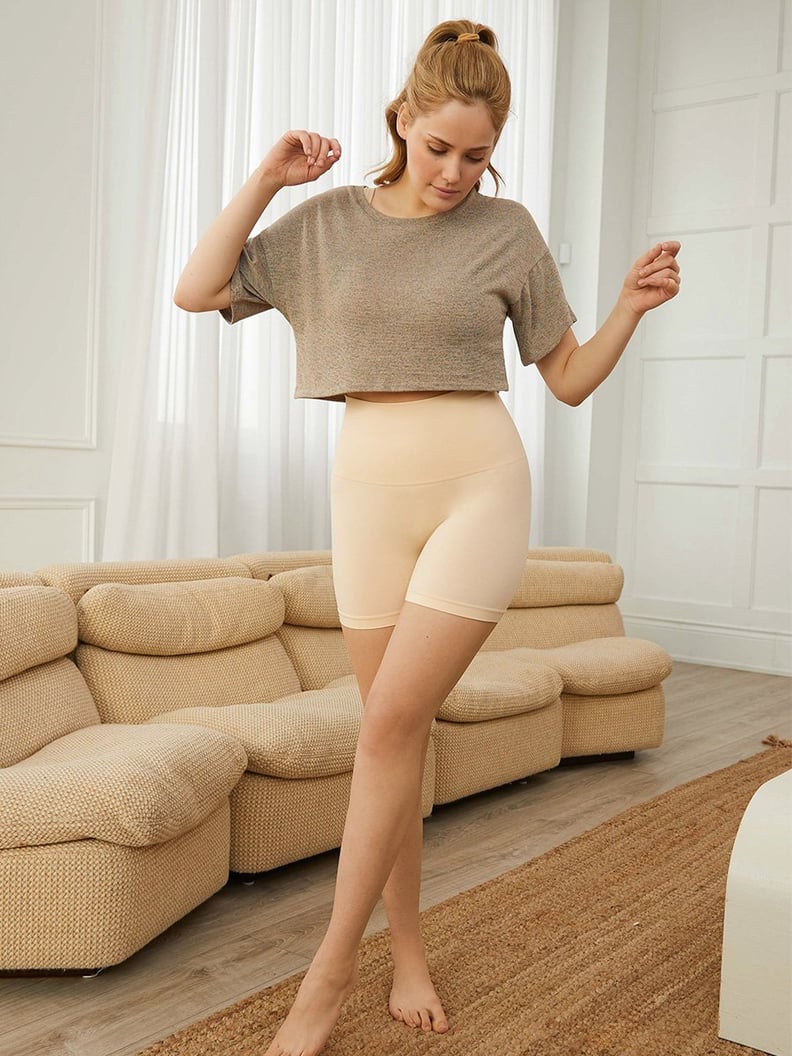 Shapemint
Shapemint
As POPSUGAR editors, we independently select and write about stuff we love and think you'll like too. If you buy a product we have recommended, we may receive affiliate commission, which in turn supports our work.
As the warm weather arrives, it's common for your thoughts to turn to new swimsuits, shorts, and breezy dresses. But for some of us, it only means one thing: body chafing. If you're someone who experiences it, you're highly familiar with how annoying and uncomfortable it can be. Whether you deal with inner thigh chafing, underarm irritation, or discomfort in the groin area, chafing can impact multiple parts of your body.
Chafing can result in raised, red bumps on the skin and a burning sensation. But what exactly is it? According to Jodi LoGerfo, DNP, APRN, FNP-BC, chafing is a skin condition that occurs when there is repeated skin-to-skin contact or when the skin rubs against clothing or other materials. The friction from this repetitive contact causes chafing, which can become more aggravated by sweat and moisture.
Per the expert, the most immediate way to treat thigh chafing is to stop using what's causing the condition, or else your symptoms will likely continue to get worse. To prevent it altogether, she recommends wearing loose-fitting clothing and notes that moisture-wicking cotton is the best fabric to wear. She also recommends anti-chafing creams and sticks, which she advises using directly on areas of your body prone to chafing.
Ahead, we've rounded up 10 highly-rated anti-chafe products shoppers and editors alike love, including everything from chafing powder and sticks to anti-chafe cream and even clothing items. Click ahead to see our picks, and get ready to embrace skirt and swimsuit season — pain-free.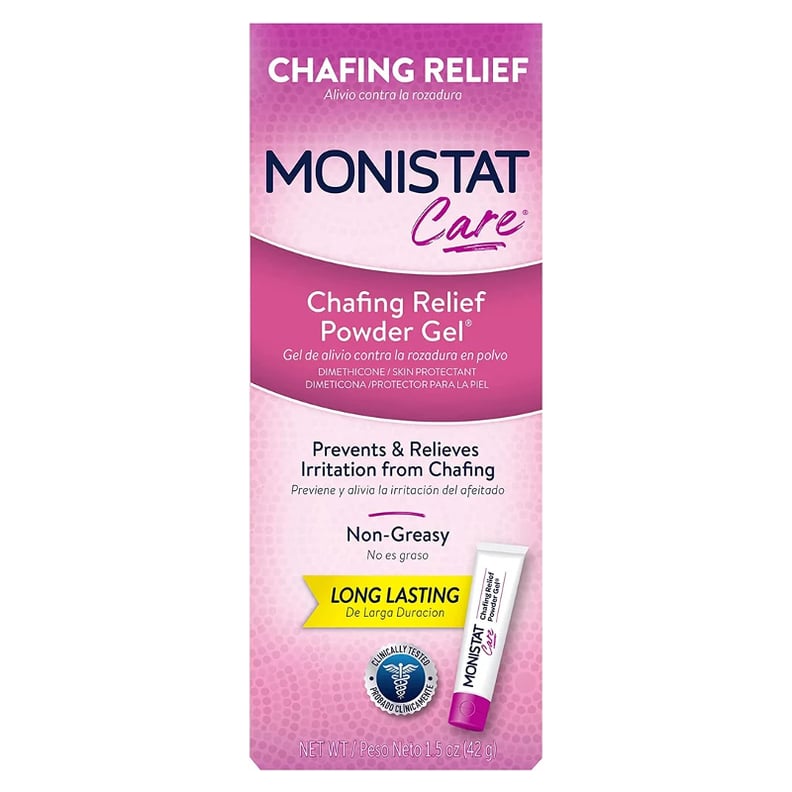 Best Anti-Chafe Powder-Gel
Monistat Care Chafing Relief Powder Gel ($6)
It's hard to beat the price of this popular powder gel, powered by dimethicone, a silicone that forms a protective barrier on the skin and, thus, fights friction. With over 30,000 five-star ratings, it's no secret that this formula will get the job done. Not one but several Amazon shoppers deem it "life-changing," as does one of our former editors. Read her review of the Monistat Care Chafing Relief Powder Gel for more.
Editor Quote: "I'm not joking when I say this stuff literally saves my thighs in the Summer. It goes on superthin and smooth — you can't even tell you have it slathered on." — Christina Stiehl. former senior editor, Fitness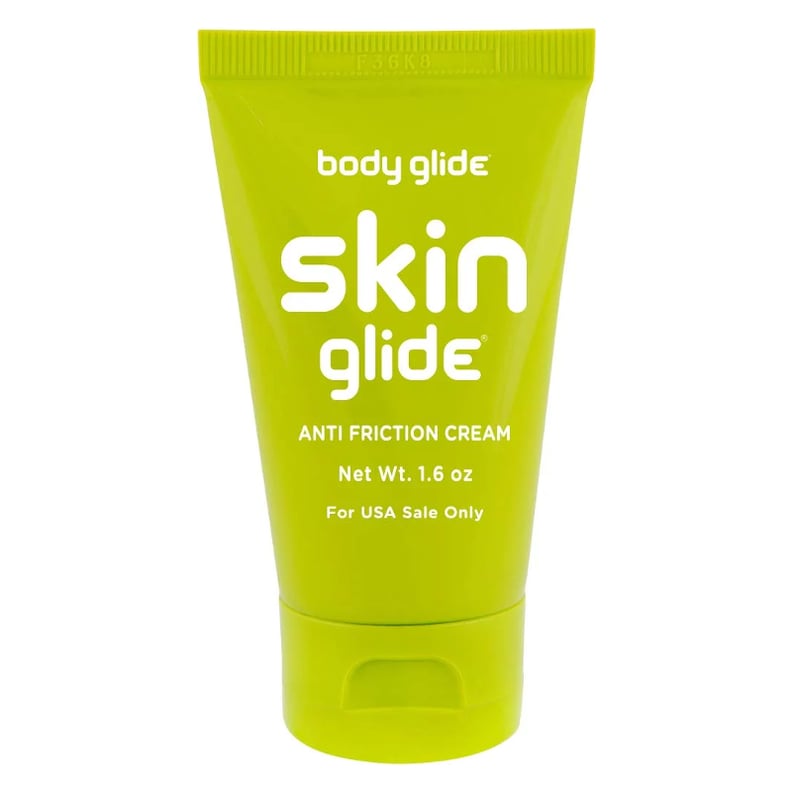 Best Anti-Chafe Cream
BodyGlide Skin Glide Anti-Friction Cream ($11)
If you prefer a cream formula, consider this one from Body Glide. If you're new to the brand, it was founded in 1996 to provide options to stop wetsuit rubbing, but it's become a go-to for all active people looking to prevent chafing. Shoppers deem it a great option for sensitive skin.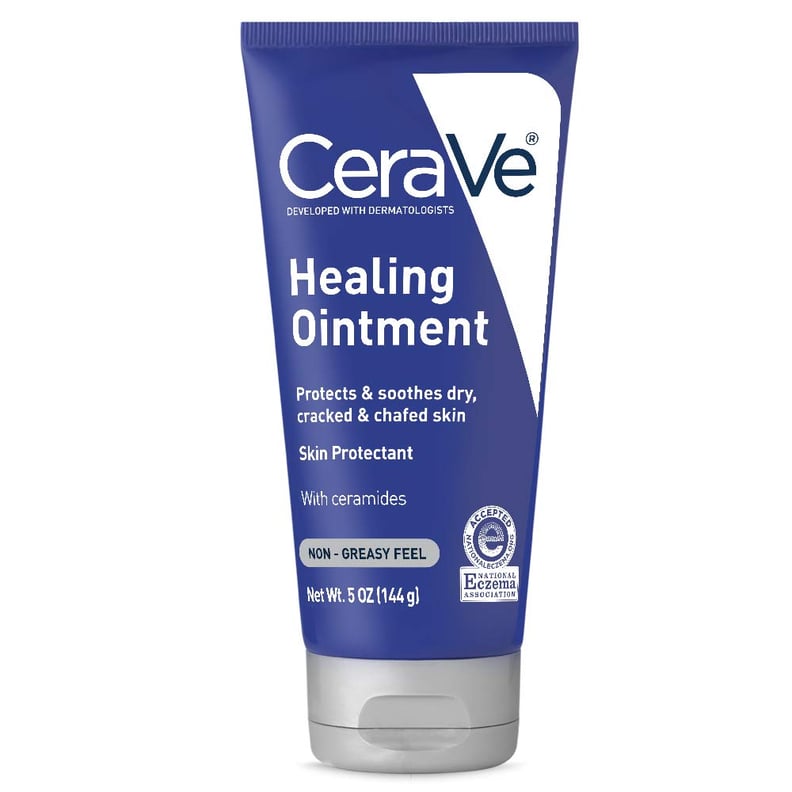 Best Anti-Chafe Ointment
CeraVe Healing Ointment ($12, originally $15)
To treat thigh chafing, Dr. LoGerfo recommends "cleaning the area with a gentle cleanser" and "applying something over the counter" containing petrolatum, like this popular healing ointment. Not only will it help heal your skin, but it can help prevent chafing in the first place by forming a protective barrier on your skin.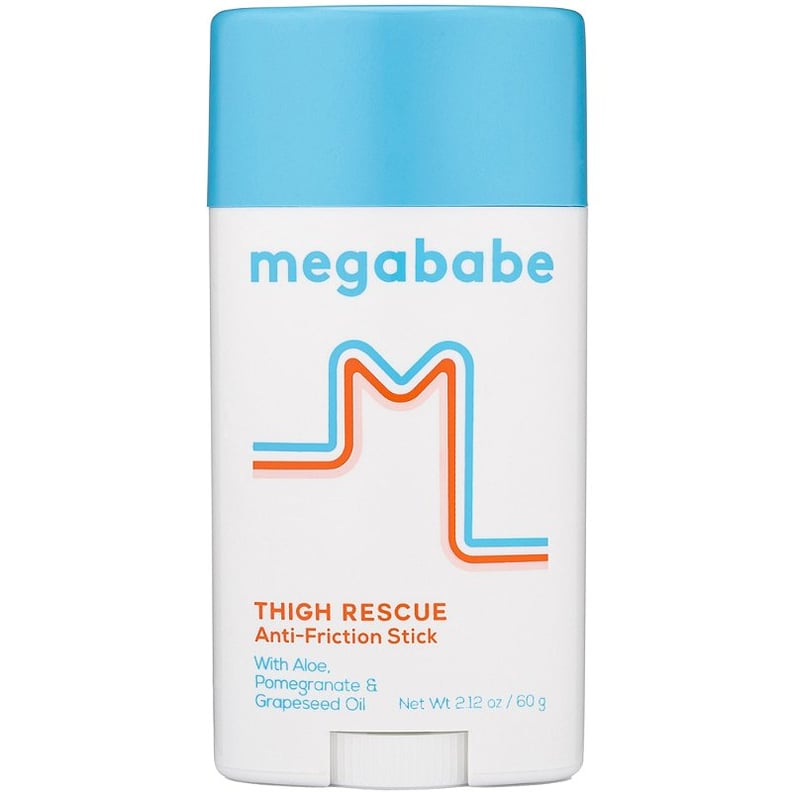 Best Anti-Chafe Stick for Thighs
Megababe Thigh Rescue Anti-Chafe Stick ($14)
Megababe launched in 2017 and has been a beauty industry mainstay ever since, beloved for its ability to shield thighs from chafing without greasiness or stickiness. It has a subtle citrusy scent that shoppers say is "lovely" and "not overpowering" and contains a soothing ingredient lineup of aloe, ginger root extract, and chamomile flower extract.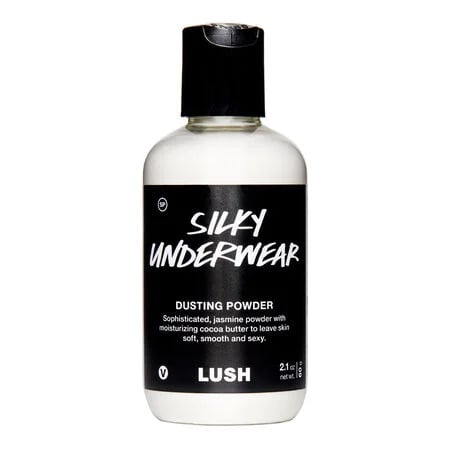 Best Anti-Chafe Powder
Lush Silky Underwear Dusting Powder ($14)
If you need an excuse to visit your nearest Lush store, here it is. It features a corn starch and kaolin base that absorbs moisture and fair trade organic cocoa butter for nourishment. While you can use it many different ways, whether as dry shampoo or to add a little fragrance to your sheets, numerous shoppers rave about how well it works to prevent chafing. Take one reviewer's word for it: "I put this on the inside of my thighs, under my booty cheeks, literally anywhere, and it keeps me not only dry but comfortable."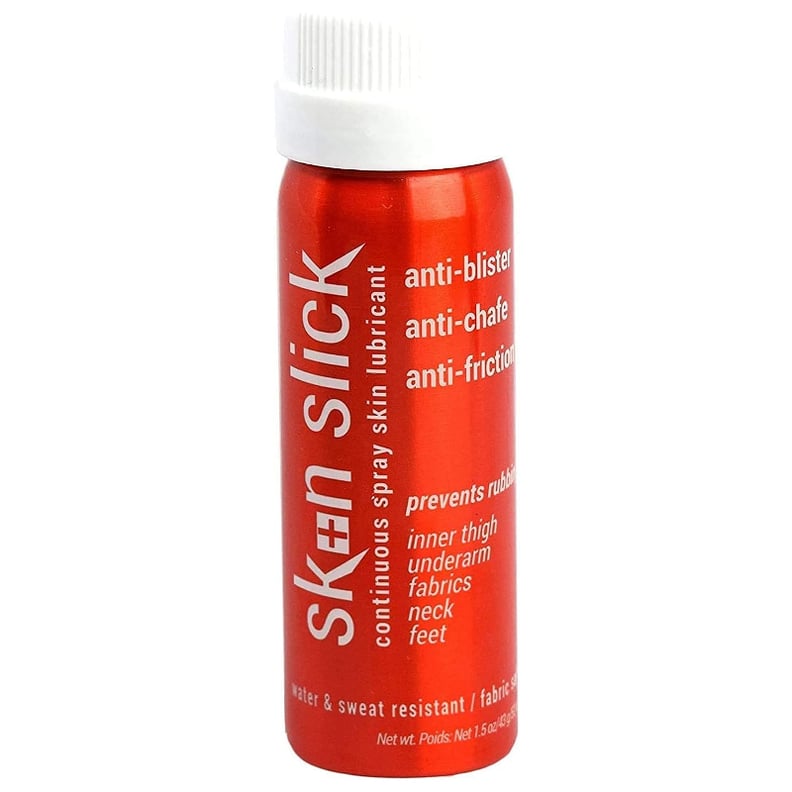 Best Anti-Chafe Spray
BodyGlide Skin Glide Anti-Friction Cream ($15)
This anti-chafe spray features a spray nozzle for easy application, and it's fragrance-free, which isn't the case for many similar skus. "Just a simple spray on my inner thighs prevented any rubbing," writes an Amazon reviewer who gave it a five-star rating, adding that "it lasted all day!"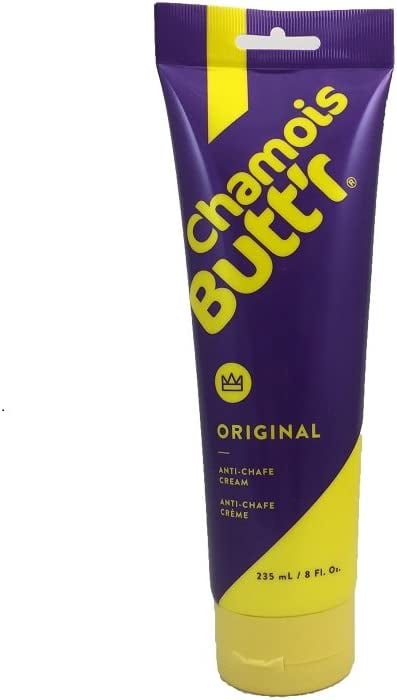 Best Anti-Chafe Cream for Athletes
Chamois Butt'r Original Anti-Chafe Cream ($17, originally $20)
This long-standing anti-chafe cream has been a go-to since 1988. With its unscented formula and soothing ingredients like green tea leaf extract and aloe, it's beloved by athletes, namely cyclists. But it's not just for them; even a male nurse tackling 16-hour shifts and a mother of the groom attested to its effectiveness on Amazon.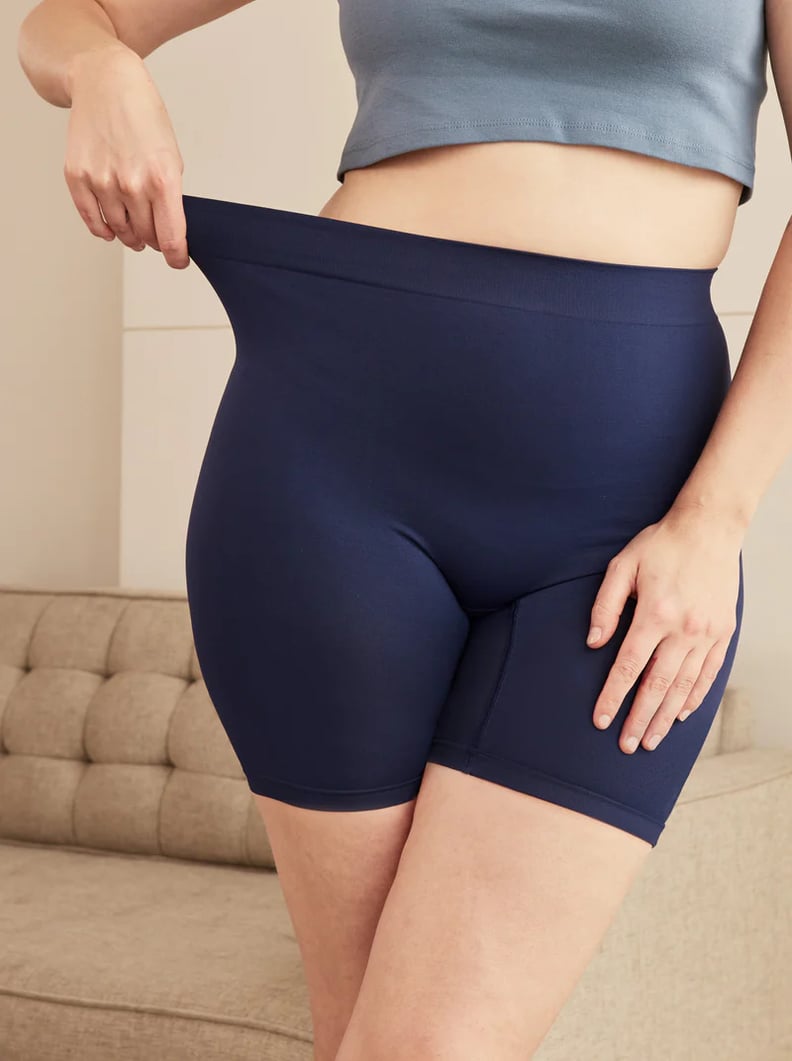 An Anti-Chafe Base Layer
Thigh Society The Original ($39)
This base layer is a game-changer. With three lengths to choose from (five, seven, and nine inches), it offers the comfort and feel of bike shorts while providing varying degrees of coverage. The "knit-in cotton-rich crotch" eliminates the need for underwear and ensures optimal support without feeling restrictive. But the best part? These stay put and effectively prevent inner thigh chafing.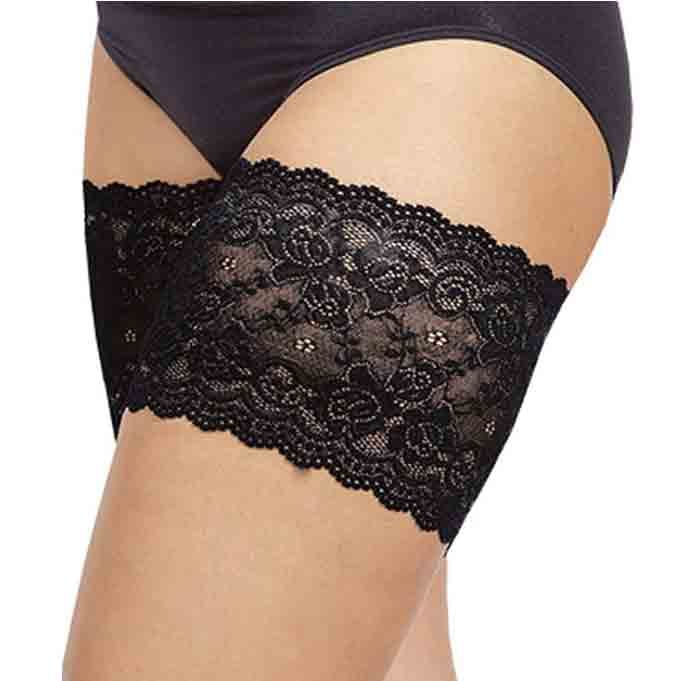 Best Anti-Chafe Thigh Bands
Bandelettes Thigh Bands ($21)
If you're not a fan of wearing shorts under your clothes, try these discreet thigh bands. Designed to be worn under dresses and skirts, they effectively protect against thigh chafing — no anti-chafing stick necessary.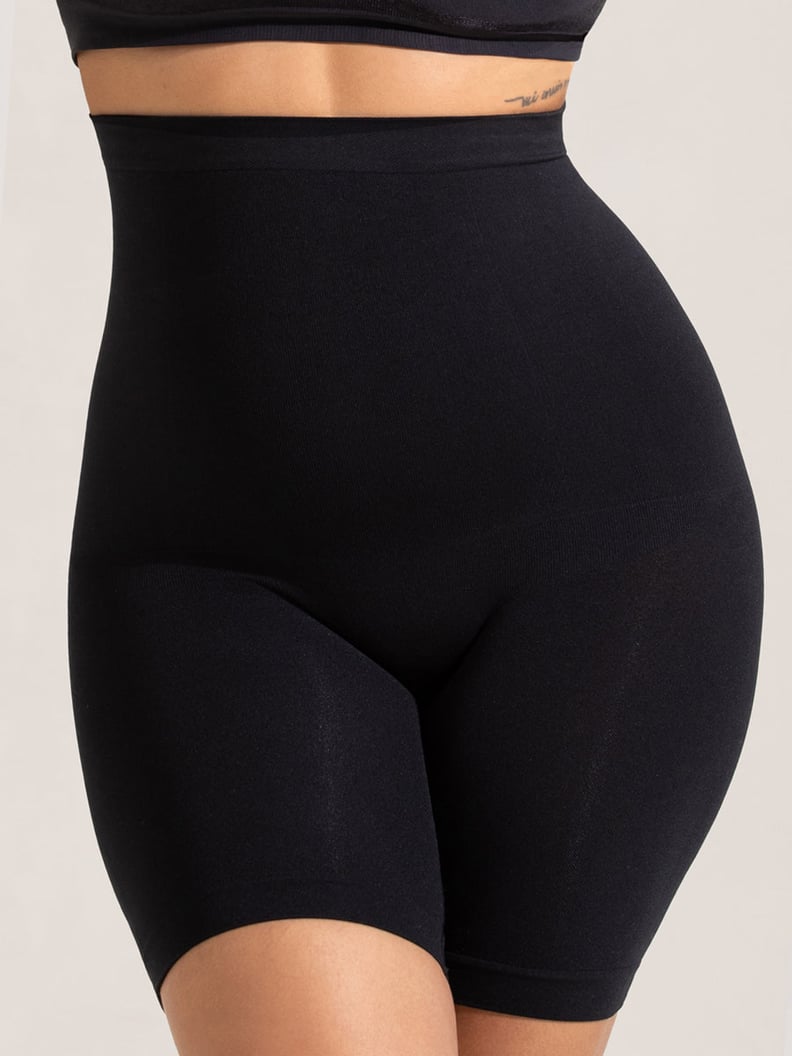 Best Anti-Chafe Shapewear Shorts
Shapermint Essentials All Day Every Day High-Waisted Shaper Shorts ($26, originally $52)
These versatile anti-chafing shorts relieve thigh chafing and double as shapewear with high compression for full support. They feature an anti-slip silicone strip at the waist, so they stay securely in place throughout the day. As for the length, it varies based on your respective size but runs on the longer side. (For context, XL/2XL measures seven and a half inches.) Many satisfied reviewers appreciate the longer length; one shopper noted it prevented chafing while walking.