Monistat Chafing Relief Powder Gel Review
This Chafing Relief Gel Saves My Thighs in the Summer, and I Keep Some in Every Bag
As POPSUGAR editors, we independently select and write about stuff we love and think you'll like too. POPSUGAR has affiliate and advertising partnerships so we get revenue from sharing this content and from your purchase.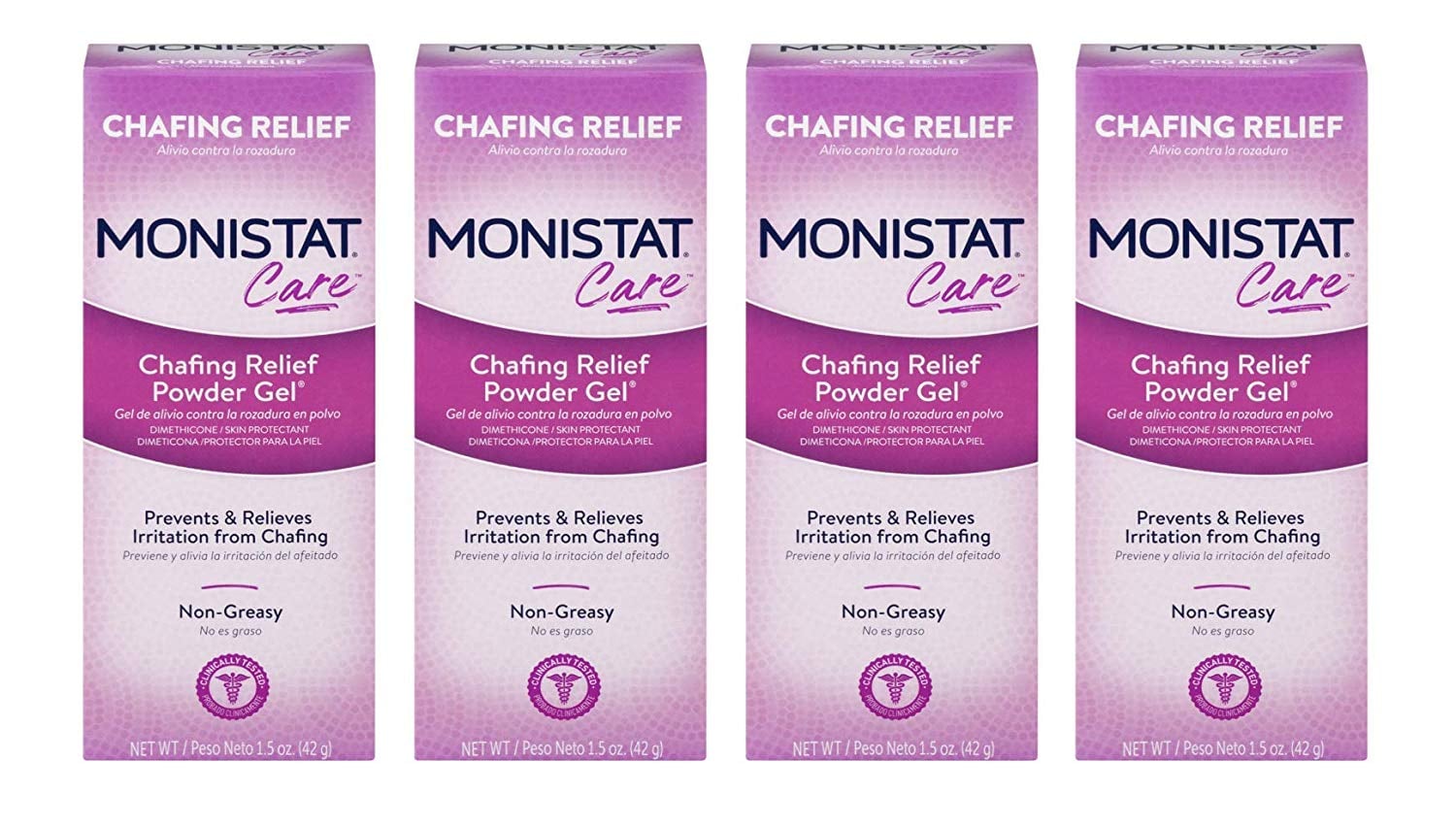 I've never had a thigh gap. My thighs have touched and rubbed together for as long as I can remember, and that's totally fine by me: it's proof my legs are strong enough to carry me through my morning Spin classes, walk around New York City, and push through over 100 pounds on the leg press machine.
What I don't like about my thighs touching is how they rub together and chafe in the Summer, especially in hot, sweaty New York. I love wearing skirts and dresses in warm weather — I just hate that by the time I get to the office, my inner thighs are already red and burning. Sure, you can wear Spanx under your outfit or even little biker shorts, but those don't always work depending on the fabric, cut, and style of whatever outfit I'm wearing.
Enter Monistat Chafing Relief Powder Gel ($6 per tube). I'm not joking when I say this stuff literally saves my thighs in the Summer. It goes on superthin and smooth — you can't even tell you have it slathered on. It has a matte finish, so it's not goopy or shiny. And it gets the job done: I spread some on in the morning before I leave for the day, and depending on how much I plan to walk that day, reapply a few times. With careful planning and reapplication, this gel saves my thighs from uncomfortable rashes and chafing all day long.
I love this stuff so much I keep some in every bag: my gym bag, a couple of purses, and my beach bag (there's nothing worse than wet thighs rubbing together on the beach or after a dip in the pool). If you want to stock up like me, Amazon sells a four-pack for $24. You can even save a little bit of money if you subscribe and save.
Take it from me: arm yourself with this life-changing powder gel, and save your legs all season long.