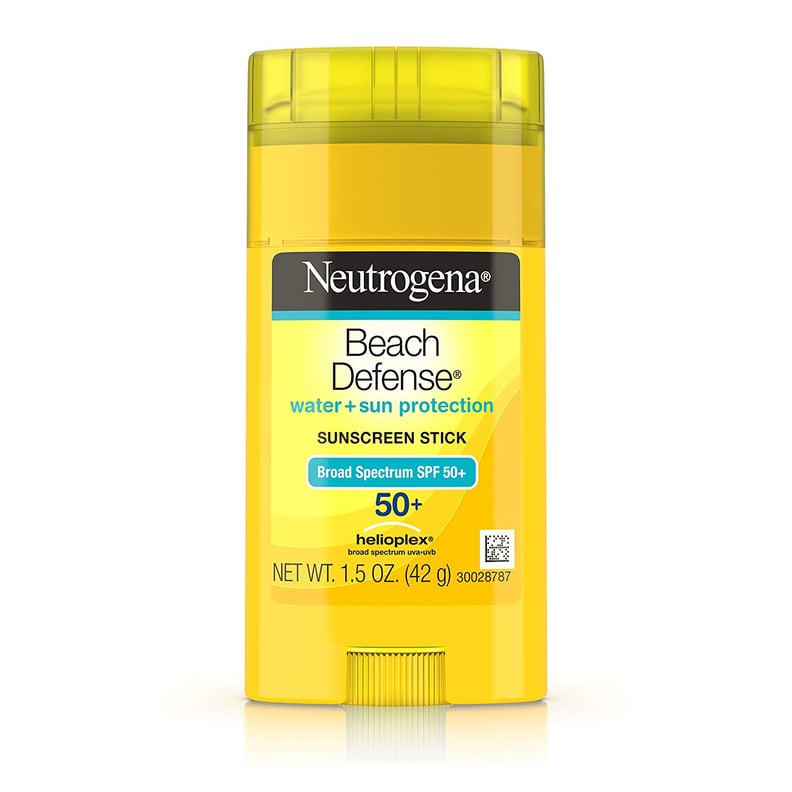 As POPSUGAR editors, we independently select and write about stuff we love and think you'll like too. If you buy a product we have recommended, we may receive affiliate commission, which in turn supports our work.
It's not as elaborate as the whole cheating-to-get-into-college scheme, but the sun you know and love is plotting against the health of your skin. The good news? Protecting yourself from harm runs zero risk of legal action and could not be easier, so long as you've got a good sunscreen on hand. (If only the admissions offices at Stanford and Georgetown could say the same.)
The reason is simple: SPF is, as every dermatologist will tell you, the best mode of defense against those UV rays that do not have your best interests in mind, and SPF will keep you safe from any future damage. Finding the right product for your needs, however, is where it gets tricky. There are hundreds upon hundreds of new sunscreens lining the aisles of your local drugstore or retailer — from lightweight formulas that feel like nothing on skin to chemical-free options that keep it au naturale — which makes knowing where to start especially hard.
To help you navigate this sometimes complicated (but ever-important) topic, we've asked top dermatologists across the country to share their favorite new and tried-and-trued sunscreens to stock up on before Summer hits. You'll still have to put in the work of applying it daily before going outside, but if we've learned anything from the news, it's this: shortcuts can come back to bite you.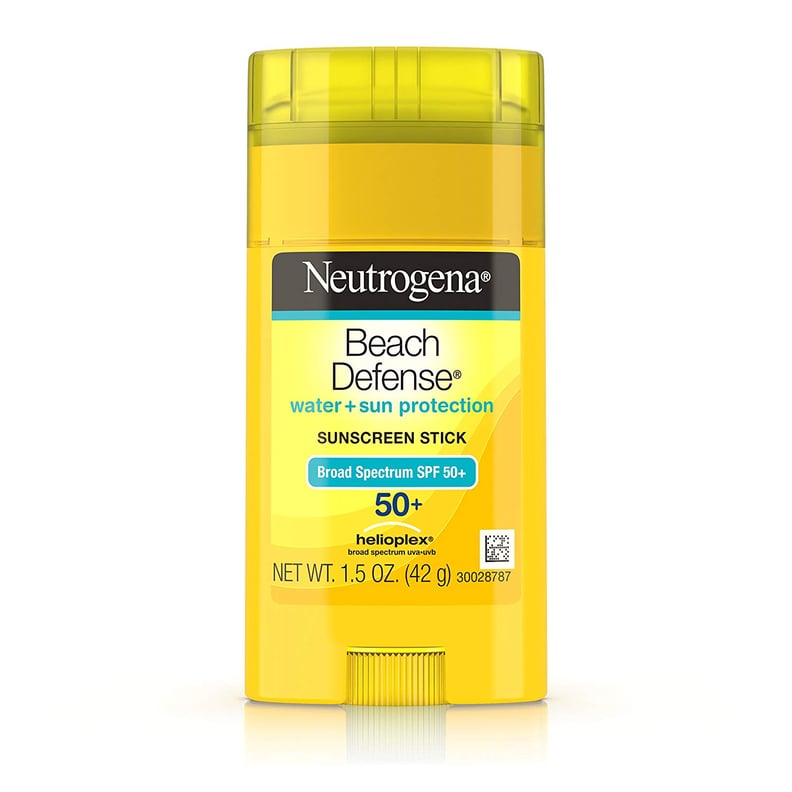 Neutrogena Beach Defense Sunscreen Stick With Broad Spectrum SPF 50+
"I've always been a fan of Neutrogena and EltaMD sunscreens — it's what I use for my family and myself. Within the last six months, Neutrogena released its Beach Defense Water line. I like the stick versions, which look like deodorant sticks so they aren't messy and are good for anyone who likes to avoid sprays. The Neutrogena Beach Defense Sunscreen Stick With Broad Spectrum SPF 50+ ($8) in particular is formulated especially for those who break a sweat or hit the pool. While you still need to reapply, they give better protection and I think they are more for practical outdoor use. Almost everyone breaks a sweat when the sun is pounding and unfortunately, more times than not, that can reduce the amount of sun protection you get. This tries to remedy that." — dermatologist Dhaval Bhanusali, MD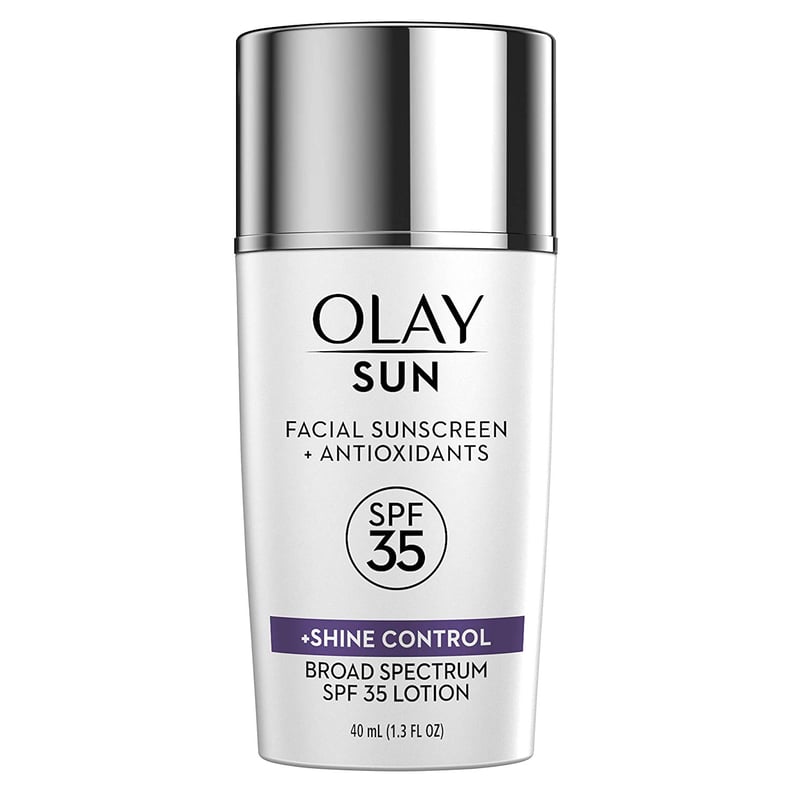 Olay Face Lotion + Shine Control SPF 35
"I really like the Olay Face Lotion + Shine Control, SPF 35 ($24). It's ideal for people who hate the greasy look and feel of wearing sunscreen." — dermatologist Susan Bard, MD
"Olay's Face Lotion + Shine Control sunscreen is great for under makeup, has an added bonus of shine control, SPF 35, and antioxidants. It has a nice, lightweight feel, too." — dermatologist Lauren Guren, MD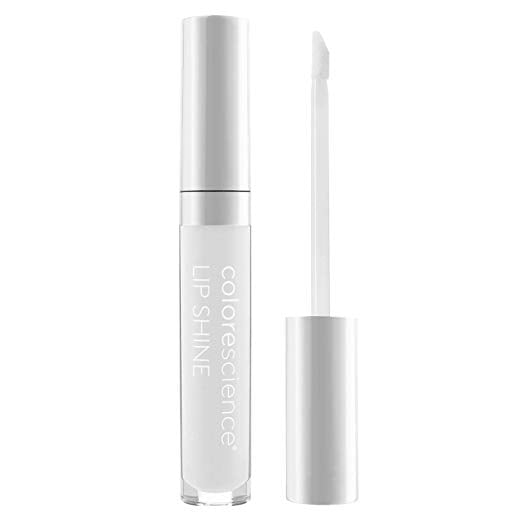 Colorescience Sunforgettable Lip Shine SPF 35
"The Colorescience Sunforgettable Lip Shine SPF 35 ($29) is the best lip sunscreen around. It's SPF 30, broad spectrum, contains zinc, and hyaluronic acid. Lip Shine also comes in a variety of shades, making it useful and beautiful. Most patients know to wear sunscreen, but many forget the importance of sun-protecting your lips. Skin cancers on the lips, temples, and ears are at a higher risk for metastasis — being aggressive and potentially resulting in death — so being extra cautious in sun protecting these areas is crucial." — dermatologist Caren Campbell, MD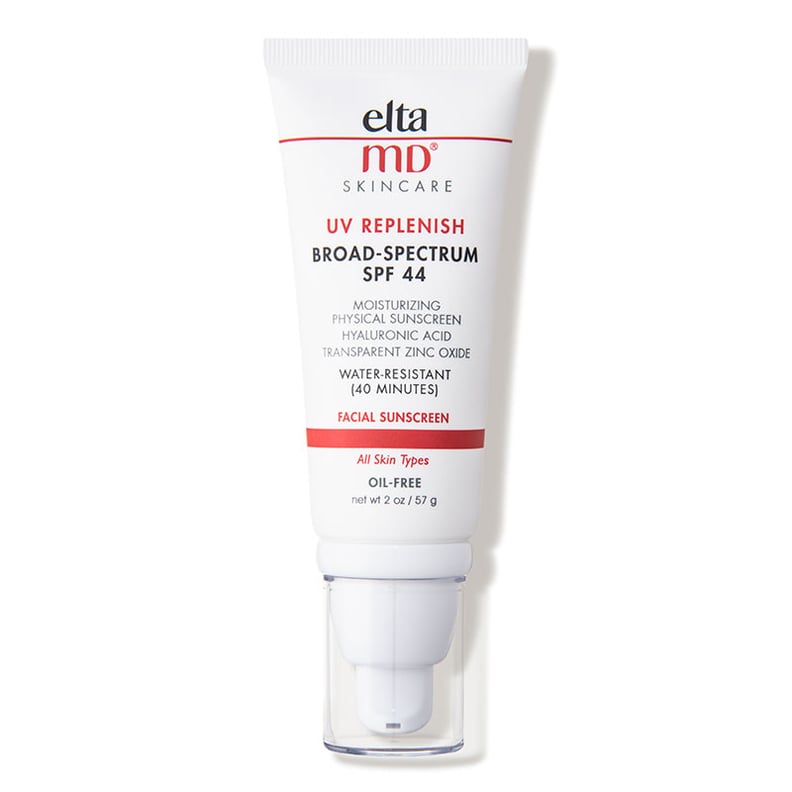 EltaMD UV Replenish Broad-Spectrum SPF 44
"I am a big fan of EltaMD products and love their new UV Replenish Broad-Spectrum SPF 44 ($32). It is a daily oil-free moisturizer, so it's great for all skin types and is a broad-spectrum physical block with zinc oxide. It is also water-resistant so it's great for those who maintain an active lifestyle. It's one of the few skincare products that I can easily recommend to everyone." — dermatologist Ritu Saini, MD

Neutrogena Hydro Boost Sunscreen SPF 50
"I love Neutrogena's new Hydro Boost Sunscreen SPF 50 ($12) because it's light, not greasy or shiny, but has excellent moisturizing properties because of its hyaluronic acid vehicle, and the high-quality broad-spectrum protection we can always rely on from Neutrogena." — dermatologist Jessica Krant, MD
"Neutrogena's line of Hydro Boost sunscreens are incredible." — Dr. Bhanusali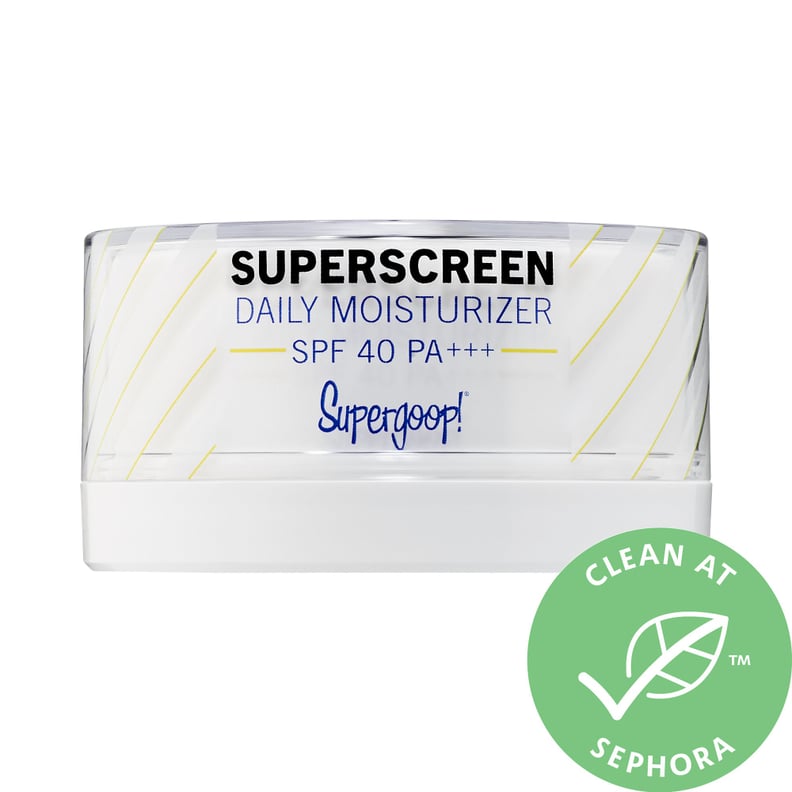 Supergoop! Superscreen Daily Moisturizer Broad Spectrum SPF 40 PA+++
"Supergoop has come out with two new sunscreens in the past six months that are game changers. Superscreen Daily Moisturizer Broad Spectrum SPF 40 PA+++ ($38) provides incredible hydration and is my go-to for patients with dry skin. It saved my own dry skin during the Winter months. In addition to being a fabulous moisturizer, it protects against UVA, UVB, pollution, infrared, and blue light with an SPF of 40." — dermatologist Kathryn Dempsey, MD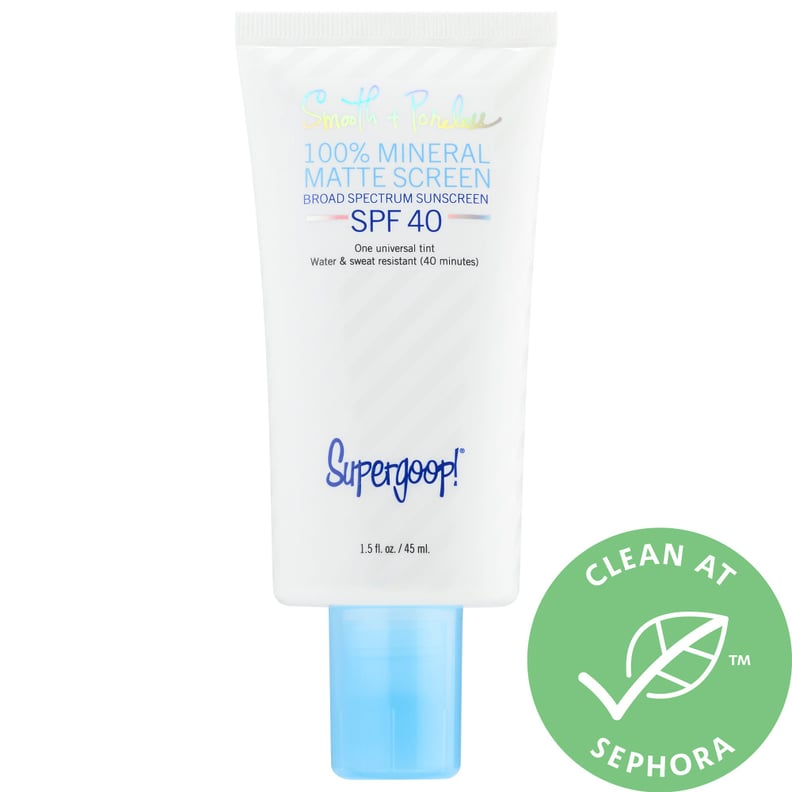 Supergoop! 100% Mineral Smooth & Poreless Matte Screen SPF 40
"Supergoop! 100% Mineral Smooth & Poreless Matte Screen SPF 40 ($38) is another new and innovative sunscreen that is my go-to for sensitive or acne-prone patients. It is lightweight and 100 percent mineral-based, so it doesn't sting or burn and is very unlikely to cause allergic reactions. It has a wonderful universal tint and acts as a great makeup primer with an SPF of 40." — Dr. Dempsey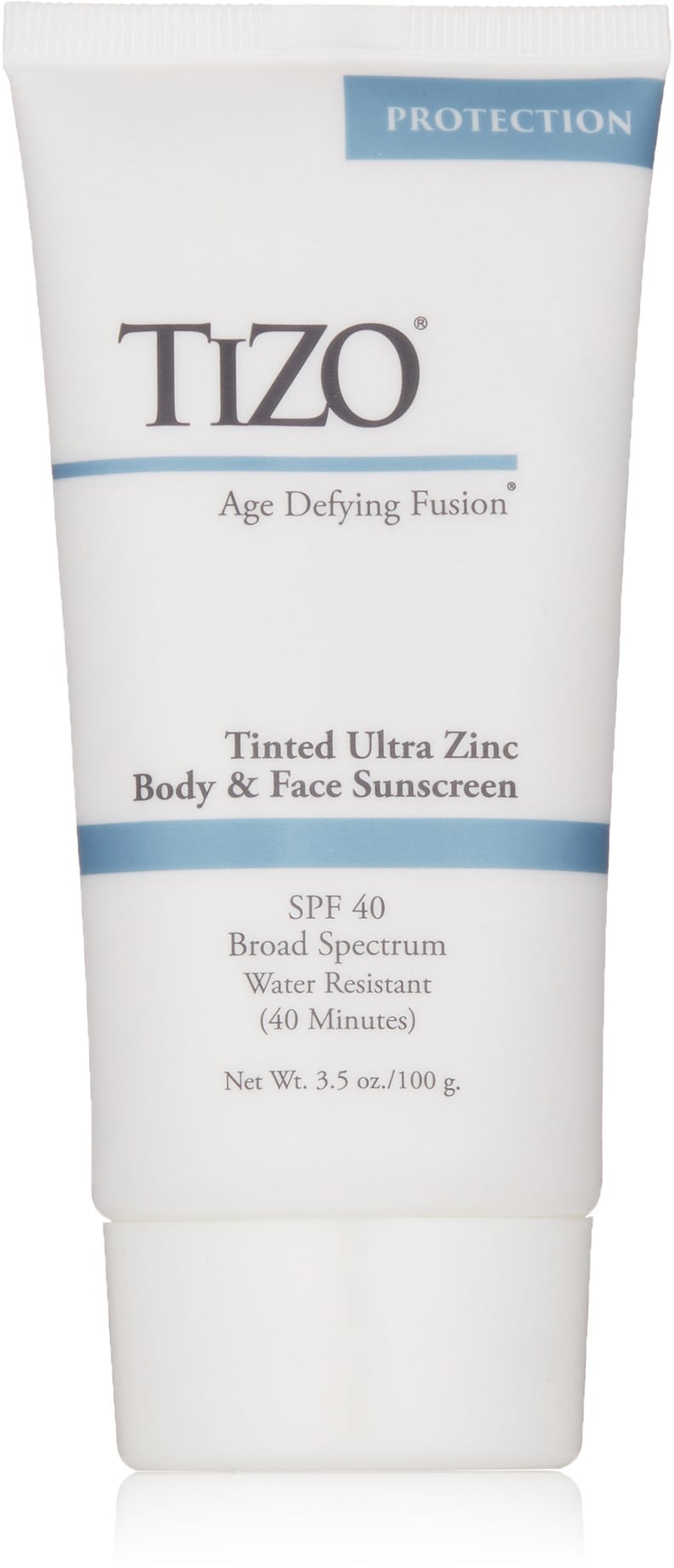 Tizo 3 Tinted Face Mineral SPF 40 Sunscreen
"Tizo 3 Tinted Face Mineral SPF 40 Sunscreen ($42) has a smooth, silky finish that evens out your skin tone while applying antioxidants. It's free of dyes, fragrance, and preservatives and is oil-free. I am always looking for a sunscreen that protects and evens out my skin for daily use and to wear when I play tennis." — dermatologist Brenda Dintiman, MD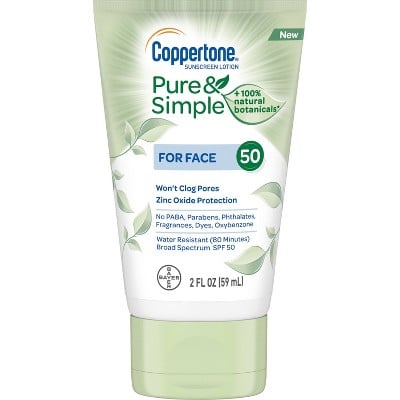 Coppertone Pure and Simple Botanicals Faces Sunscreen Lotion SPF 50

Neutrogena Ultra Sheer Spray SPF 100
"One of the newer sunscreens that I recommend to protect the entire body is Neutrogena Ultra Sheer Spray SPF 100 ($13), which now comes in new spray container to get all the hard-to-reach places and is SPF 100. You don't have to rub it in and it dries fast, leaving no oily or sticky residue. It's waterproof so it's my go-to for days on the beach or swimming at the pool. The cool mist is soothing to the skin during a hot day, which encourages frequent application and great IUV protection." — dermatologist George Skandamis, MD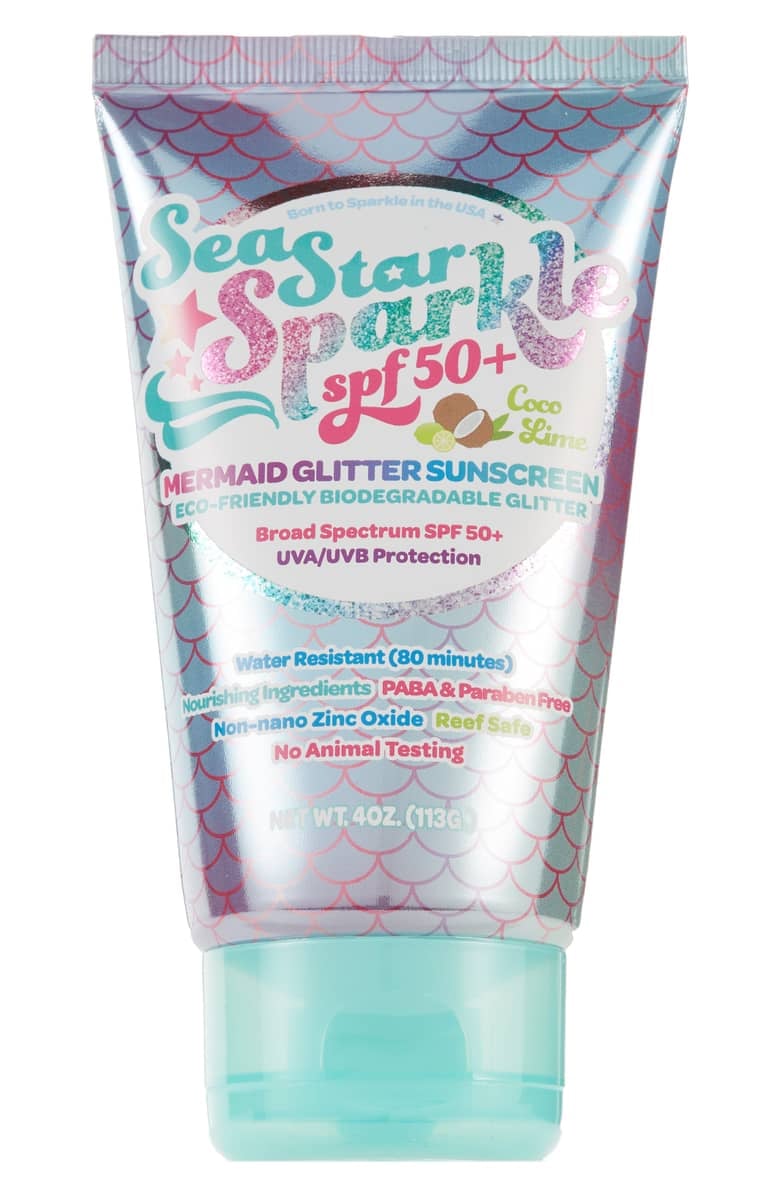 Sunshine & Glitter Sea Star Sparkle SPF 50+ Sunscreen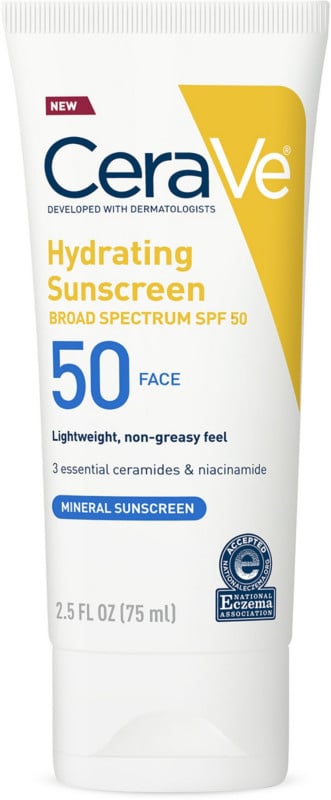 Cerave Hydrating Face Mineral Sunscreen Lotion SPF 50
"I like the Cerave Hydrating Face Mineral Sunscreen Lotion SPF 50 ($16). It is a physical blocker, so it reflects against both UVA and UVB spectrum. It has cermaides in it that help maintain a skin barrier, keeping it hydrated. It also has a Vitamin B3 called niacinamide that helps calm the skin. Lastly, it is oil-free, which is great for acne-prone patients. They don't have to worry about clogging their pores and introducing chemicals to their skin, which can exacerbate their flares." — dermatologist Sarika Snell, MD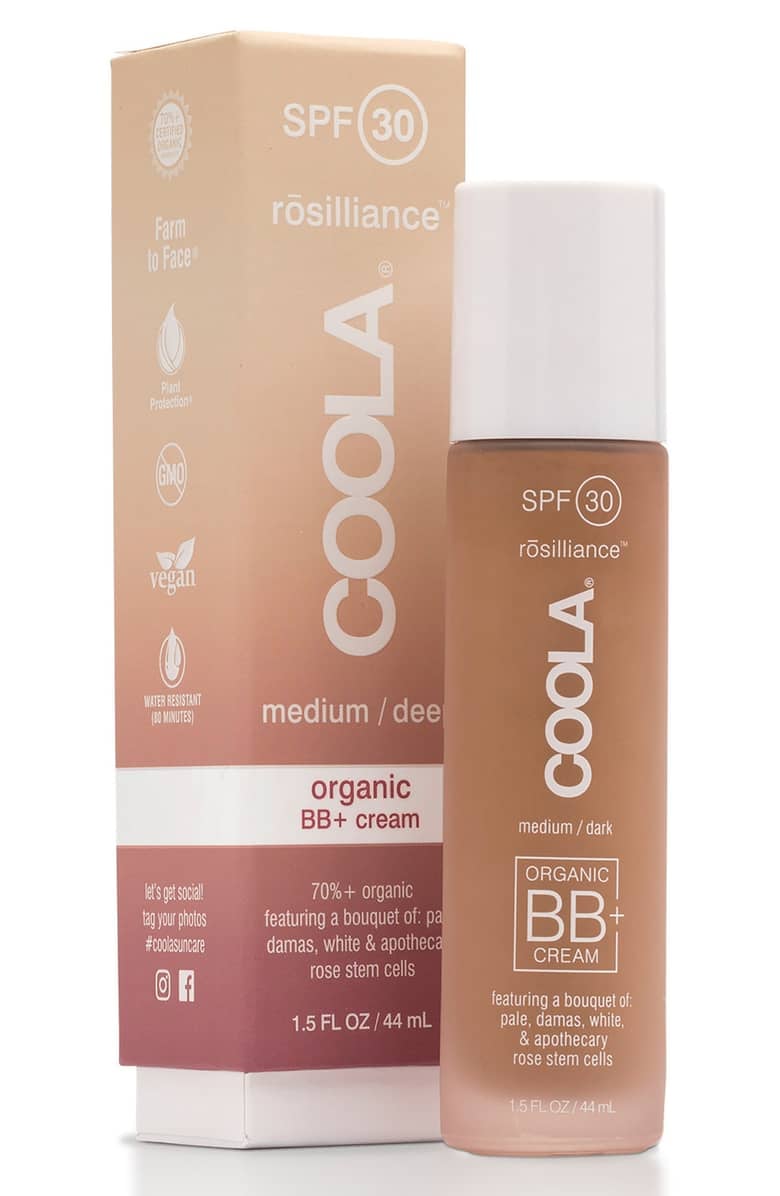 Coola Suncare Rosilliance Mineral BB+ Cream SPF 30