13 Reasons Why Fans Are Using Nail Polish to Send a Powerful Message
Warning: The following contains spoilers related to 13 Reasons Why
"Hello, boys and girls. Hannah Baker here. Live and in stereo." So begins the emotional roller coaster of runaway Netflix hit 13 Reasons Why, which is — first and foremost — a tragic story of teen suicide. While there are so many important moments from the series, many fans of the show are flocking to one particular symbol of solidarity for their favorite character, protagonist Hannah Baker.
Because Hannah paints her nails a vivid blue during a pivotal scene involving her eventual suicide, bright blue lacquer (such as SinfulColors' Endless Blue) has become a tribute to her character and a symbol of suicide awareness within the 13 Reasons Why fan community. From Instagram users marathoning the show on Netflix to producer Selena Gomez, who rocked bright blue nails on the red carpet for the show's premiere, choosing a blue polish has become a simple statement of solidarity with the struggle of those grappling with suicide. Using #bluefor13RW and #blueforhannah, fans are showing off their manicures to let followers know that they are there to listen and understand the struggle.
Read on for images of the blue manicures, then check out other stories about the show to get inspired.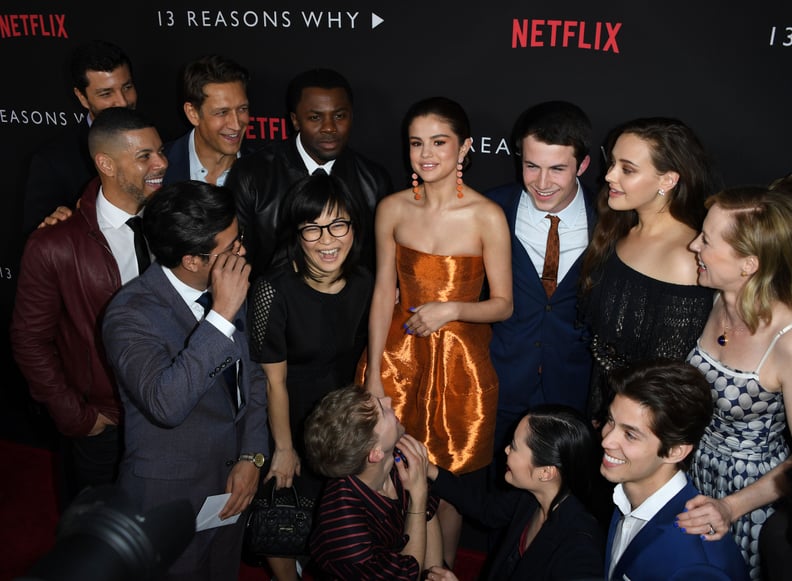 Cast members Tommy Dorfman, Justin Prentice, and Amy Hargreaves also sported blue nails
And fans are mirroring the movement, turning blue nails into a symbol for suicide awareness