Body paint can up the ante of any Halloween makeup look.
From whether you should apply foundation first to how to minimize streaks, there are many factors to keep in mind.
One former body painter breaks down everything you need to know.
Since Halloween is right around the corner, everyone's got one thing on their mind: "How can I up the ante on my costume this year?" There are hundreds of Halloween makeup tutorials on the internet and thousands of costume ideas to consider for this upcoming spooky season. Whether you decide on a clown, zombie, or something else entirely, using body paint in lieu of traditional makeup can give you the extra level of spooky or glamorous that you've never done before.
I started body painting professionally when I was only 15 years old, and dedicated nearly a decade to creating monsters of all kinds with just some paint and eyeshadow. While that time is behind me, I wanted to pass along some of my knowledge to those looking to create their best Halloween makeup look yet.
Keep scrolling for 10 of the simplest, and hopefully helpful, tips I've learned about using body paint as makeup — from foundation tricks to painting hacks.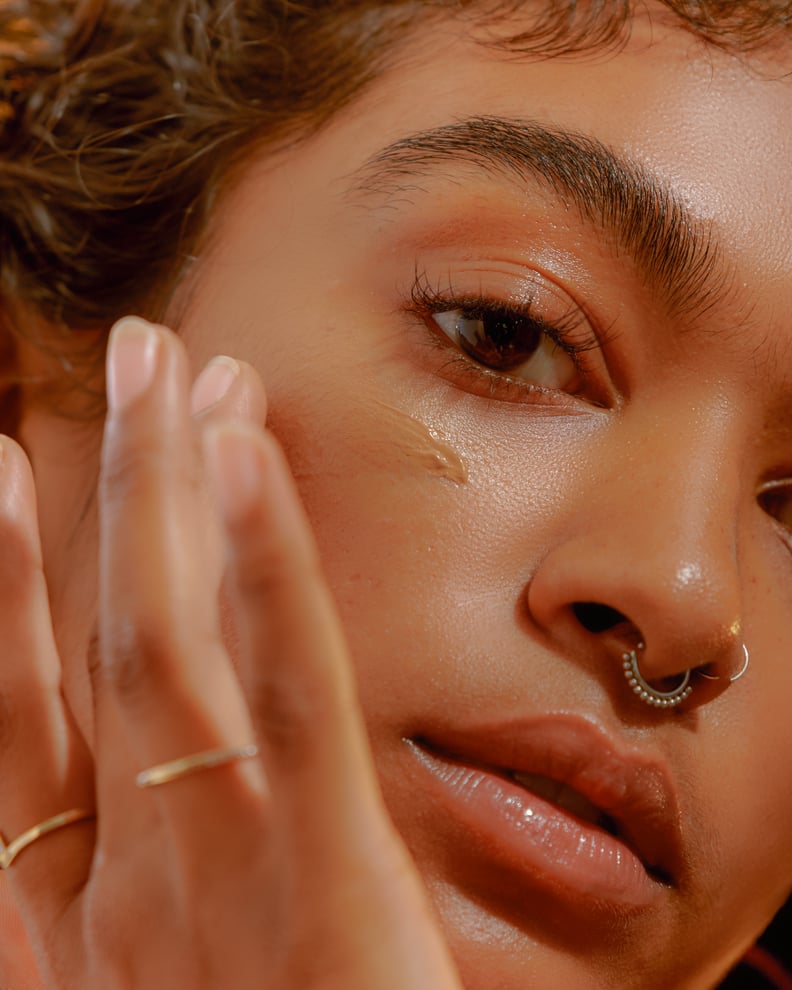 Tip 1: Apply Foundation Before You Paint
You may be wondering if applying foundation or your regular makeup before the paint messes with your results, but I can assure you it doesn't. You can (and should) apply your normal face makeup beforehand, minus the bronzer and blush. This gives the paint something to stick onto, along with minimizing the appearance of imperfections.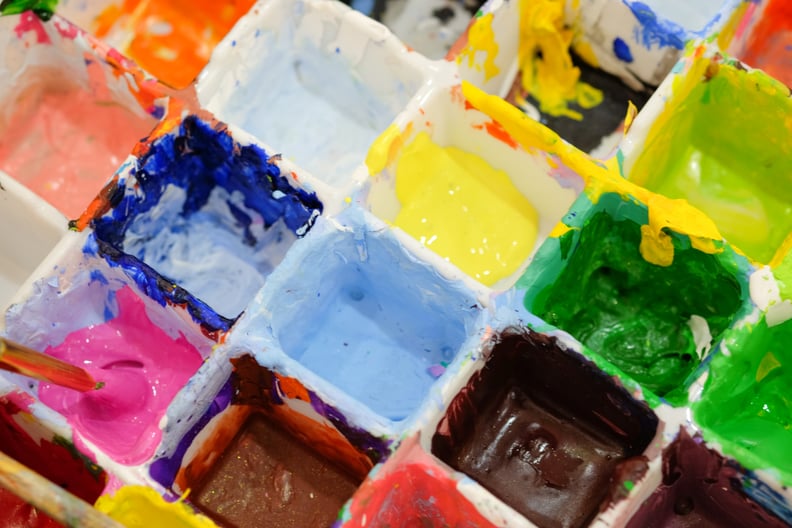 Tip 2: Choose The Right Paints For Your Skin Type
There are a lot of different paint options to consider, but the best thing to keep in mind is your skin type. The most popular and easy-to-use paints are water-based since all you need is water to activate them. You can use alcohol-based paints if you want a more realistic effect, but they can be irritating on sensitive skin (and are not as beginner-friendly). Then, there are cream paints. While creams are pigmented and easy to use, many don't like them because they move around a lot and are hard to set, especially if you have oily skin.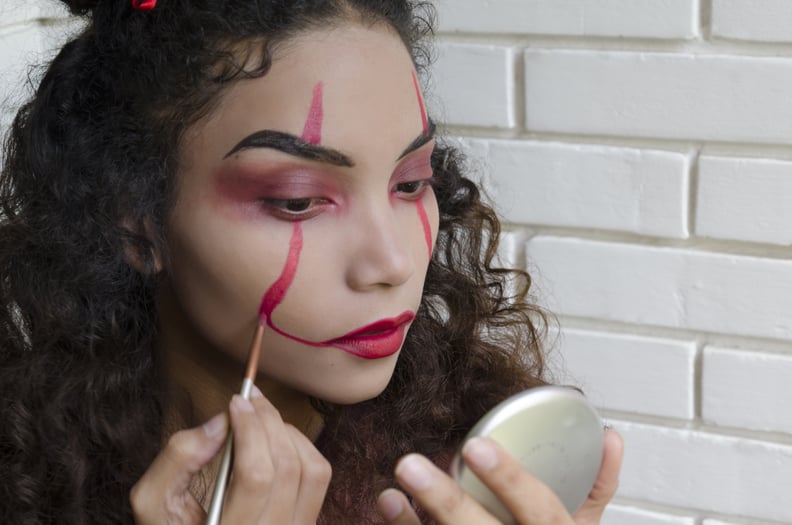 Tip 3: Start With the Lightest Paint Color
While it may be tempting to start off with the brightest or boldest paint color, you'll want to start with the lightest color as your base. This makes the rest of your colors come out more vibrant and makes it easier to blend throughout the process. Even if you're look features primarily darker colors, use some light colors to add depth. If you need an example: think about a clown makeup look. You'd start with a white base, then add a yellow or orange around the cheekbones, nose, and so on. Next, you'd add red as your defining color, then add more depth with blacks and browns.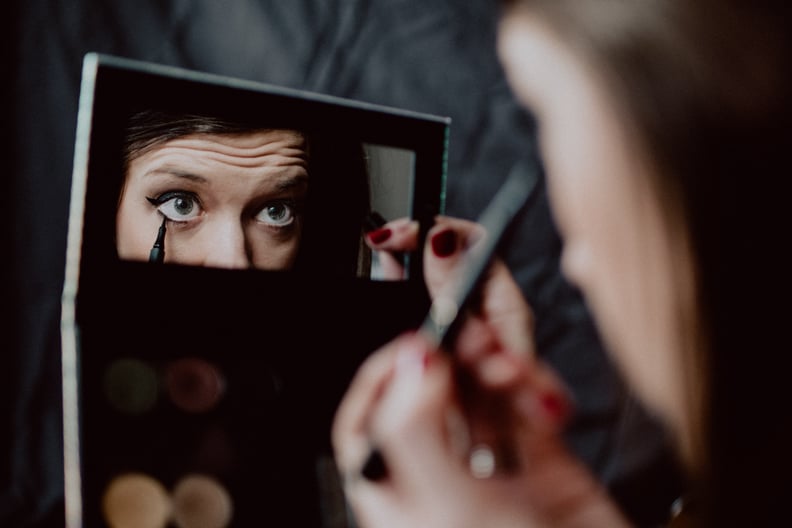 Tip 4: Outline With Eyeshadow or Brow Pencil
Before you get to shading, you'll need to outline. If your costume requires more work than the typical eye and lip paint or makeup, it's good to outline where and what you'll want to paint on your face and body. You can do this with light to dark brown eyeshadow or eyebrow pencil that you can then cover with paint.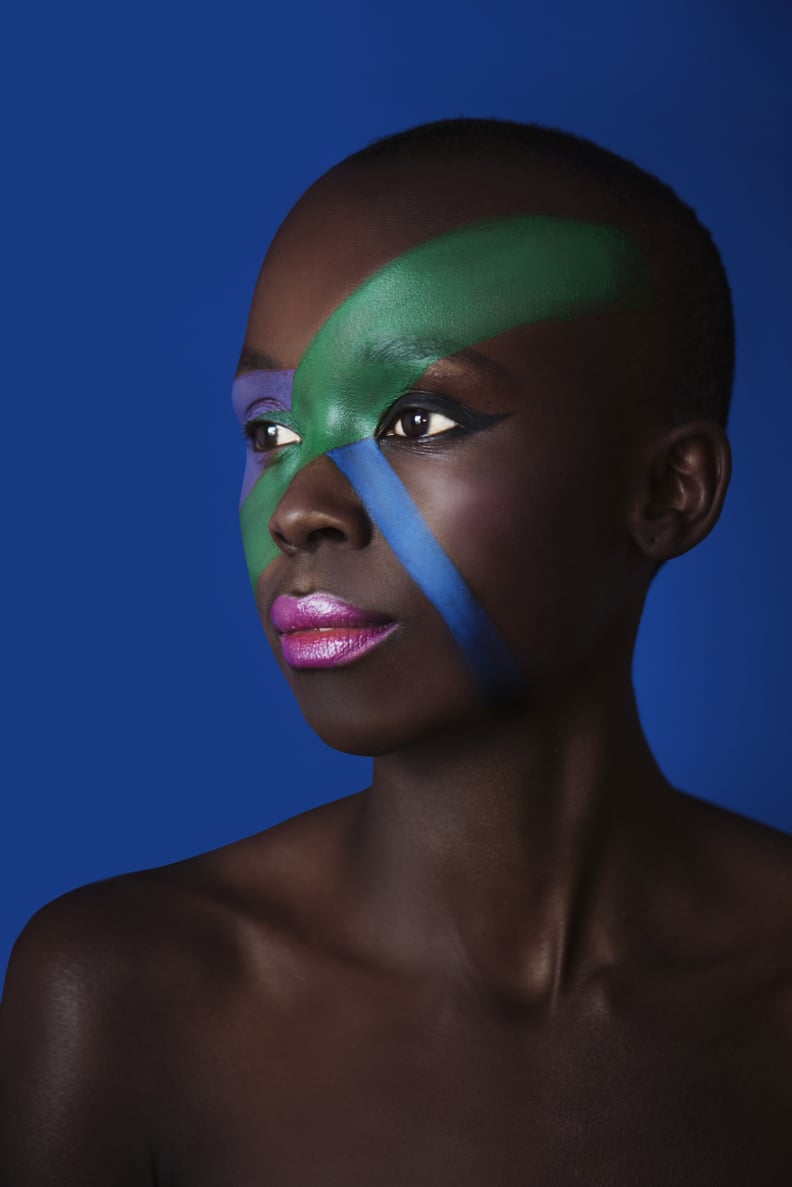 Tip 5: Paint in a Criss-Cross Motion
One of the biggest complaints new makeup artists and body painters have is, "How come my paint is coming out so streaky?" It's simple: you need to paint your base in a criss-cross motion, like a bunch of tiny Xs or Ts. This helps with layering and keeping the look consistent. I originally heard this tip from popular body painter, Madeyewlook.
.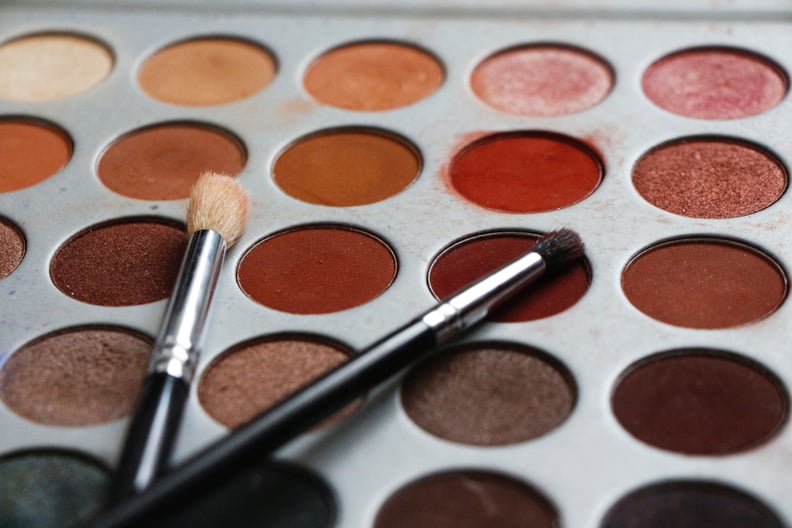 Tip 6: Use Eyeshadow to Add Dimension
Don't limit yourself to just body paint. There is so much you can create with a makeup palette, too. If you're still having a hard time mixing paints, try out eyeshadows after you apply your base. It sets the paint in place and adds depth depending on what shade of paint you use. If you want to use shadow, apply a darker version of the paint color underneath, followed by some black eyeshadow. For lighting, add a lighter shadow of the colored paint, followed by either white eyeshadow or white paint blended in with your fingers.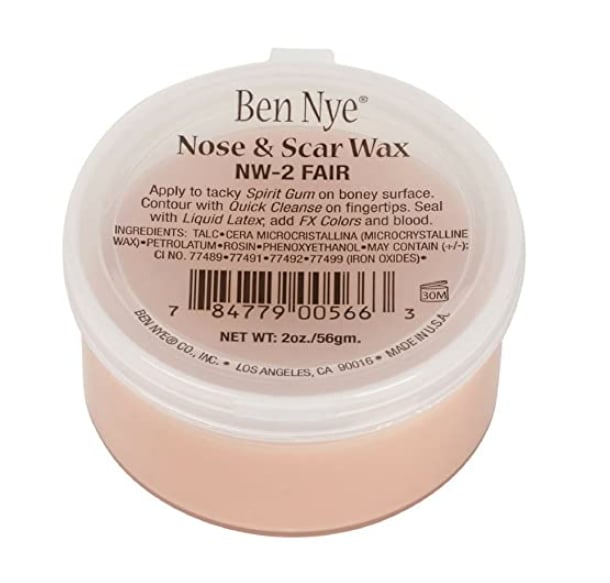 Tip 7: Use Scar Wax to Elongate Features
Instead of liquid latex, which can be a headache to use and doesn't always give a seamless finish, try scar wax like — this Ben Nye Nose & Scar Wax ($20) — instead. It may be a bit messy to apply, but it's able to look as smooth as possible. For smaller pieces, like elongating the cheekbones, nose, and small details around the face, scar wax is your best friend (and makes it easy to paint over).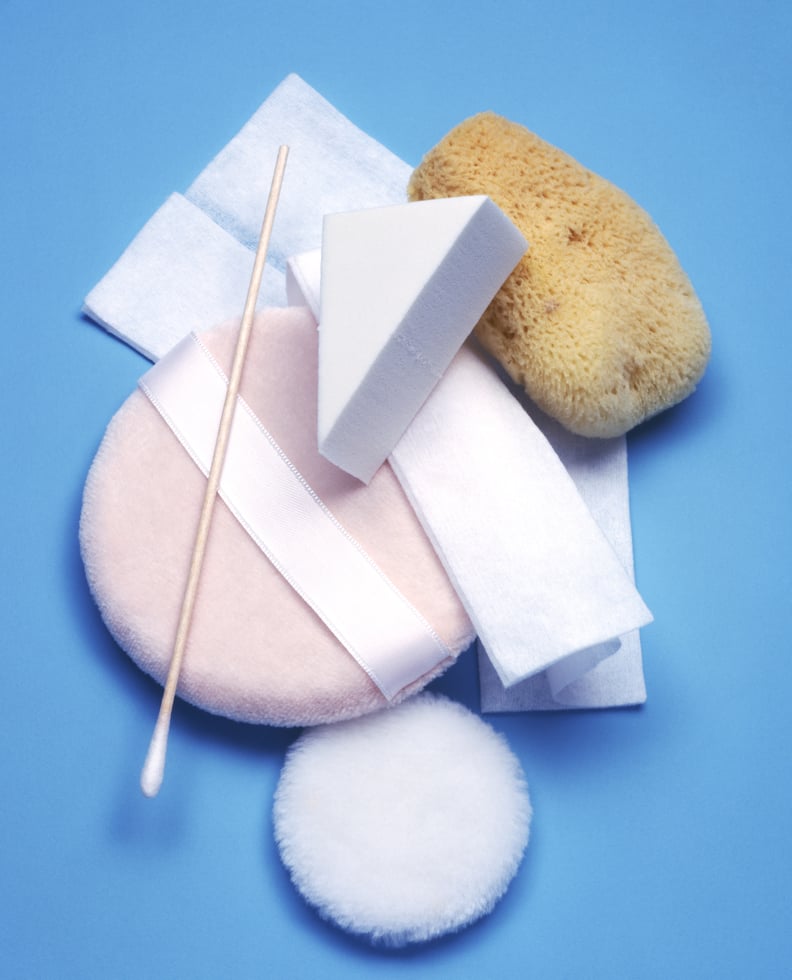 Tip 8: For Realistic Wounds, Poke Holes in Your Sponges
If you're either doing bruises or a zombie bite, poke holes all over your makeup sponges with your fingers. It's simple, just rip tiny holes and it gives the best texture to unsightly body paints. Not just any sponges, but those triangular beauty sponges. An old beauty blender will work just fine too.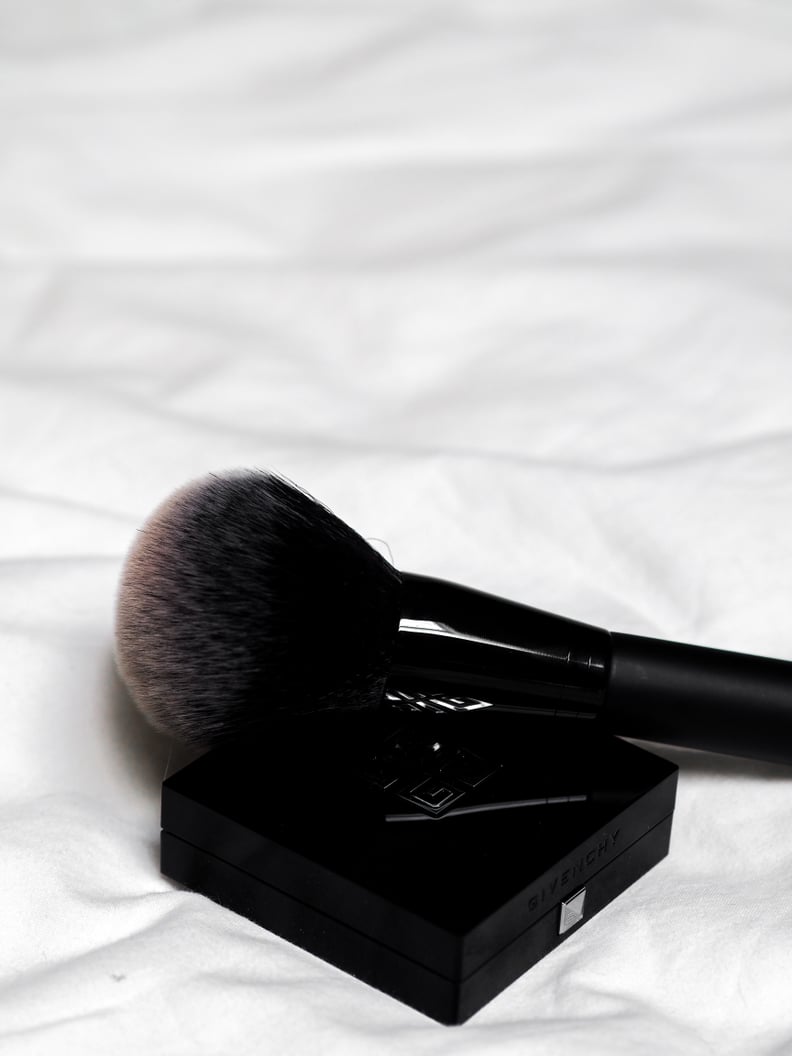 Tip 9: With Any Wound, Apply Blush Around It
When creating wounds, don't forget to show irritation in the area. Apply your go-to blush around the perimeter, to give the most natural look. However, if you're not a blush fan, be on the lookout for a more red, cool-toned shade to give the illusion of irritation. Even if it's a small vampire bite, this will ensure it will look as realistic as possible.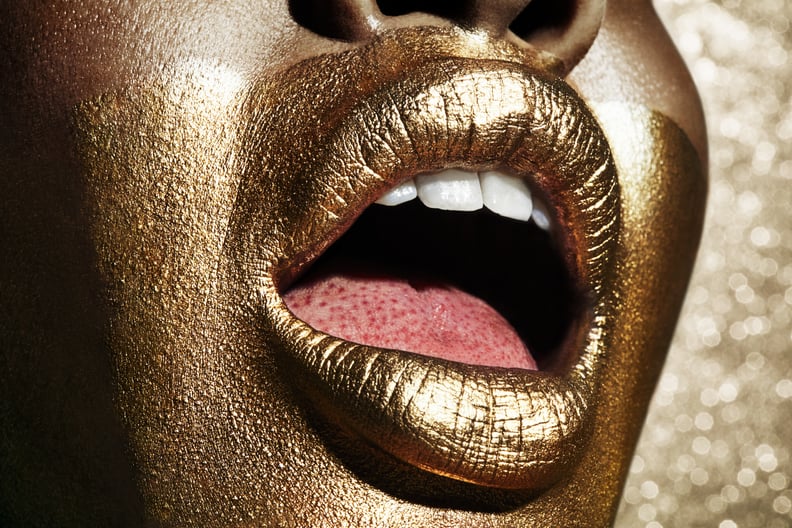 Tip 10: Be Wary of Metallic Paint
A general rule of thumb is that while metallic paints are gorgeous, they're incredibly hard to manage. They are difficult to blend, nearly impossible to cover with other paints, and are generally a pain. So if you're using metallic paints, make it the last step in your routine.