Body-Slugging Benefits and How-To From a Dermatologist
TikTok Is Now Into Body Slugging — Here's How to Do It
As POPSUGAR editors, we independently select and write about stuff we love and think you'll like too. If you buy a product we have recommended, we may receive affiliate commission, which in turn supports our work.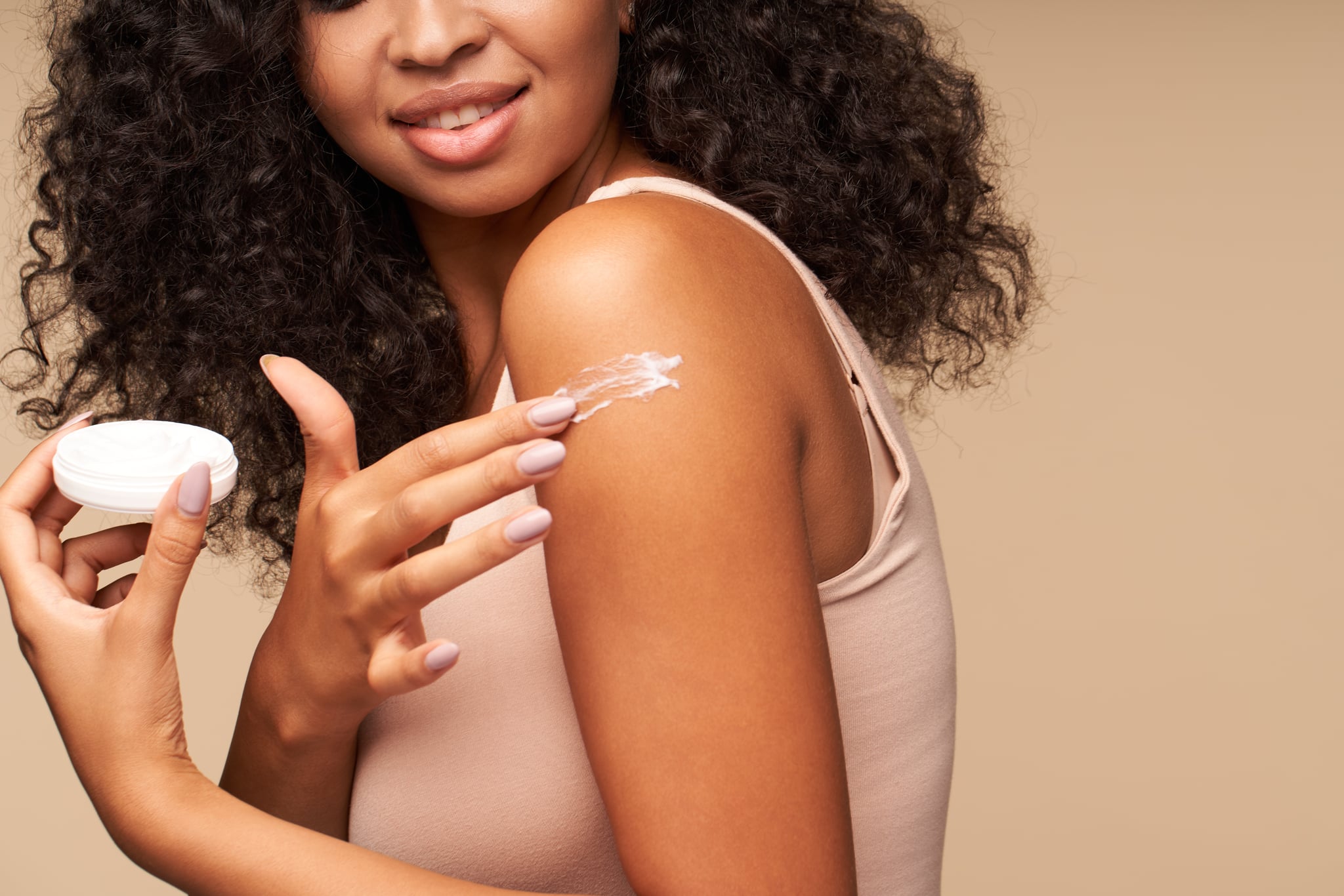 If we had to crown a social media star of 2022, it'd be skin slugging. The K-beauty practice is all over TikTok, and for good reason. It's the secret to deeply hydrated skin — even if you have the driest skin type. For anyone unfamiliar, slugging involves applying a thin layer of Vaseline or petroleum-based product after your skin-care routine to lock in moisture.
"Slugging is a great option for somebody who has dry skin or irritation," Joshua Zeichner, MD, a dermatologist and associate professor of dermatology at Mount Sinai Hospital in New York City, previously told POPSUGAR. Since the trend started to gain more followers, other versions have been popping up, including hair slugging. Though slugging is most commonly done on the face, there's no reason its benefits can't be transferred to some of the driest places on our body, like our elbows, knees, feet, and even hands. For tips on how to use slugging on your body, keep reading.
Body Slugging For Moisturized Skin
The concept of slugging can be used anywhere on your body — not just your face. Skin-care influencer Ava of @glowwithava shared via a video on TikTok that she likes to slug her cuticles, neck and chest area, and elbows. If you've ever applied a body lotion or butter to your feet before putting on a pair of socks to let it sink in overnight, you've tried body slugging without even realizing it.
How to Body Slug
The key to slugging is to apply a humectant, which is a hydrating product packed with moisturizing ingredients (like glycerin, hyaluronic acid, and aloe vera), followed by an occlusive to lock in the first product. This is where slugging for your face usually ends, but with body slugging, you can take it a step further, depending on the area you're focusing on. If you're slugging your feet, put a pair of socks over the occlusive to trap body heat and allow the product to slowly sink in overnight (as opposed to rubbing off on your sheets). If you're slugging your hands, use a pair of cotton gloves, like the Gaxcoo White Cotton Gloves ($32), or put a pair of socks on them, too.
Best Products For Slugging Your Body
You don't need special products for slugging your body — you can use the same ones you use on your face. If you're in the market for some new options, though, we have a few favorites. This includes the Alo Restorative Hand Cream ($18), Lano 101 Dry Skin Super Cream ($17), and 54 Thrones African Beauty Butter ($24) for humectants to coat your skin in hydration. Then, for an occlusive, we like the classic Vaseline Petroleum Jelly Original ($4), CeraVe Healing Ointment ($11), and Aquaphor Healing Ointment Advanced Therapy Skin Protectant ($14).