What Is Skin Slugging? Behind the K-Beauty Trend
What to Know About the "Skin Slugging" Trend That's All Over TikTok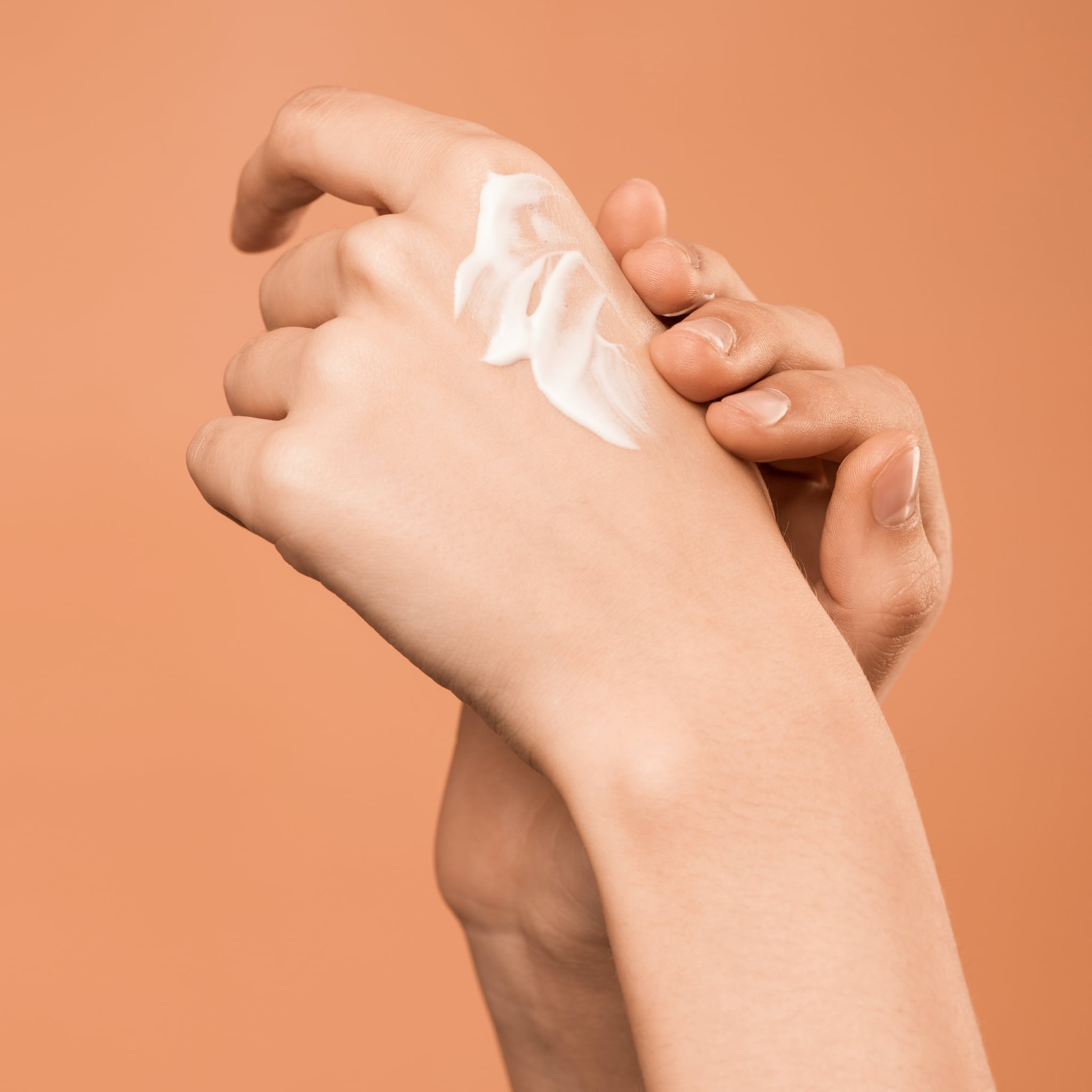 "Skin slugging" is a K-beauty trend going viral on TikTok.
The technique originated in Korea and requires just one step to glowier skin.
A dermatologist explains the benefits and potential downsides to slugging.
There are countless Korean beauty secrets out there, from the 10-step regimen to "cream"-skin finishes — but the latest has everything to do with hydration. Allow us to introduce "slugging," the latest K-beauty trend that promises soft, dewy skin.
Just like its counterpart hair slugging, skin slugging only requires one step. What should you know about TikTok's favorite new skin-care step? Keep reading to find out, and hear from a dermatologist on whether it's really worth trying.
What Is Skin Slugging?
Put simply, slugging is a way to moisturize your skin. It's best incorporated as the last step of your nighttime routine — just apply a thin layer of Vaseline or petroleum-based balm all over your face to lock in moisture and seal in your skin-care products. The next morning, wash it off with your regular face wash and enjoy your glowing, newly hydrated skin.
According to Joshua Zeichner, MD, a dermatologist and associate professor of dermatology at Mount Sinai Hospital in New York City, the first tip to successful slugging is to make sure your face is thoroughly cleansed both before and after applying Vaseline. "If you haven't removed any dirt, oil, makeup, or other particulate matter from the skin, it will be trapped underneath, leading to potential irritation or even breakouts," he tells POPSUGAR.
Which Skin Types Work Best For Slugging?
If you're curious to try the trend, there are a few things you should know, depending on your individual skin type. "Slugging is a great option for somebody who has dry skin or irritation," Dr. Zeichner says. He recommends the method for people looking for better hydration; however, if you're prone to breakouts or have very oily skin, "covering your face in petroleum jelly overnight may leave you feeling heavy or greasy."
Who Shouldn't Try Skin Slugging?
If you're using potentially irritating skin-care ingredients like retinol, Dr. Zeichner recommends skipping skin slugging, since occluding or locking these products into your skin with petroleum jelly may lead to irritation. Finally, make sure your pillowcase and hair are protected from the slime. He suggests sleeping in a bun or ponytail and wearing a headband to keep the petroleum jelly on your face and out of your hair.
Image Source: Pexels / Shiny Diamond