CBD Oil Bath Bombs Are Here to Make Bubble Baths Even MORE Relaxing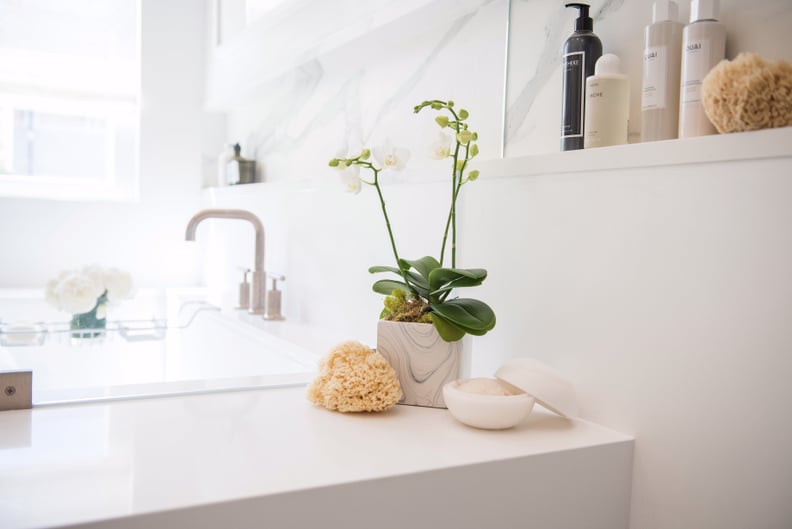 POPSUGAR Photography | Julia Sperling
POPSUGAR Photography | Julia Sperling
As POPSUGAR editors, we independently select and write about stuff we love and think you'll like too. If you buy a product we have recommended, we may receive affiliate commission, which in turn supports our work.
Taking a bath is already one of the easiest ways to treat yourself to an at-home spa experience, but one California-based company is here to make baths even more of a stress reliever. Bompeii, an independent vendor of handmade bath products, has created CBD-oil-infused bath bombs and salts in hopes of easing customers' muscle pains. Running only $5 per bath bomb and $15 per jar of bath salts, the hemp-infused bath goodies are an affordable way to treat yourself.
As a quick CBD beginner's guide, CBD oil is short for cannabidiol, an active compound of hemp that's nonpsychoactive (translation: it doesn't get you high) and is used to treat anxiety and muscle inflammation, among other things. Several POPSUGAR editors use CBD oil with major success, both in treating everyday anxiety and coping with high-stress scenarios. The substance, which is legal in 44 states at press time, is available in many edible forms . . . but we like the idea of a soothing bath time treatment even more.
When describing the CBD bath bombs, Bompeii says, "These bath bombs are perfect for quick dosage with a bit of fun. They contain hemp derived CBD oil, as do many of our products, which is perfect for muscle pain." The vendor's CBD-infused bath salts "contain hemp derived CBD oil, as do many of our products. You only need 2 to 4 tablespoons for each bath, making these bath salts some of the strongest pain relief out there."
Check out the brand's CBD-infused bath products, then read up on some of the perks of CBD treatment.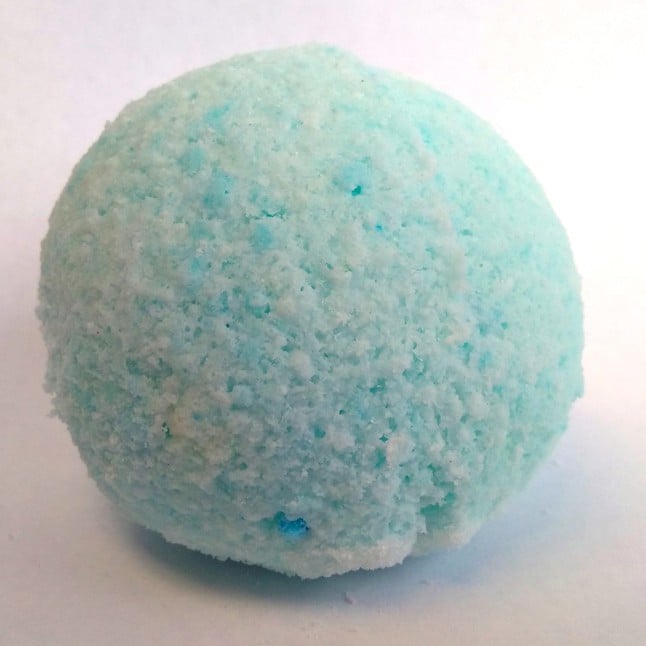 Got Wood? Bath Bomb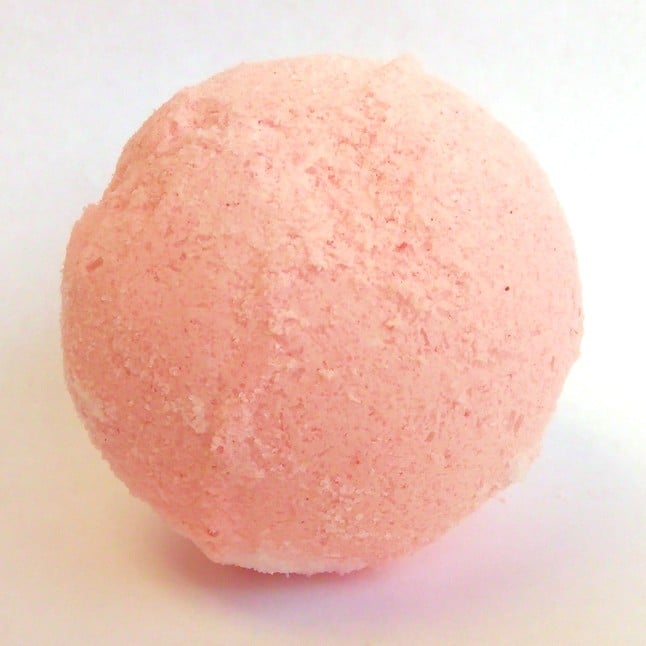 Ugly Sweater Bath Bomb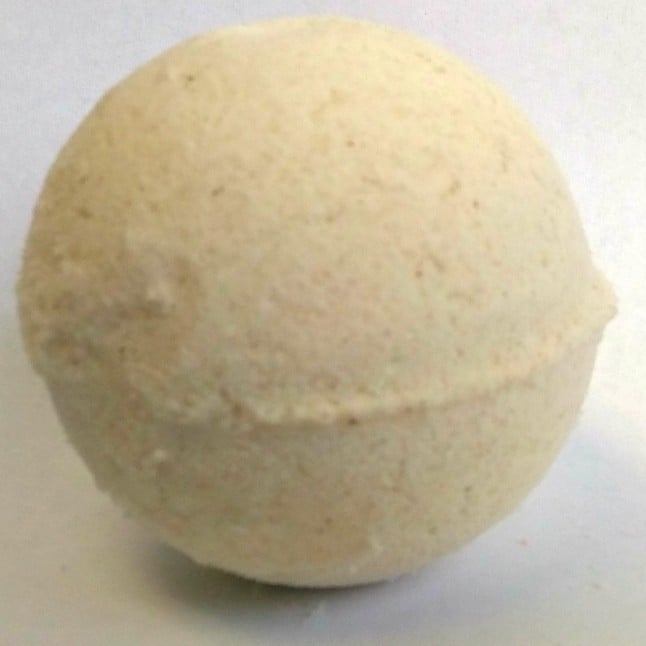 White Grill Bath Bomb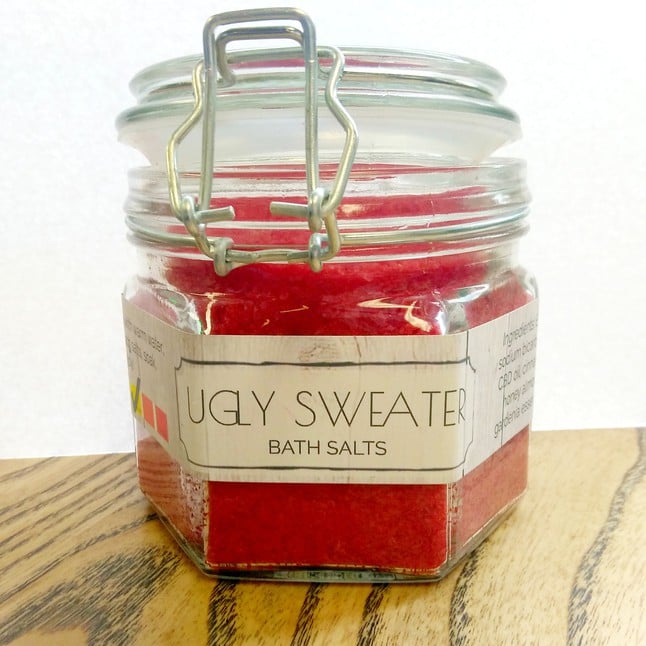 Ugly Sweater Bath Salts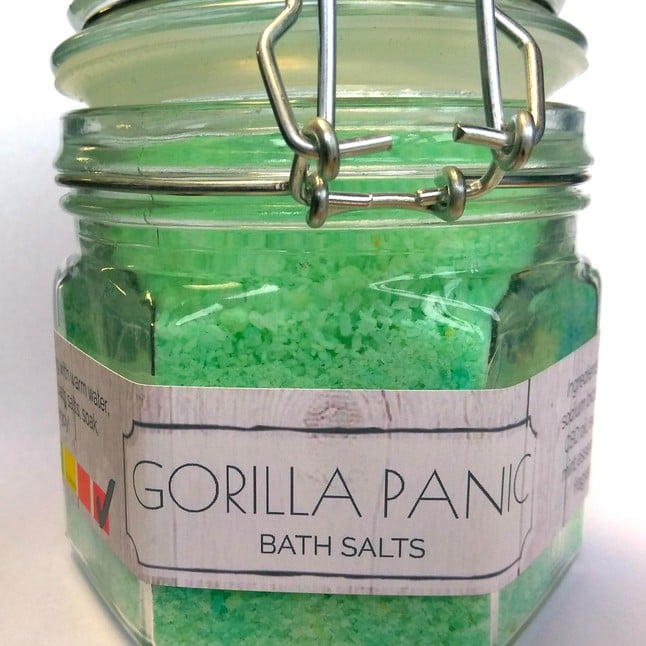 Gorilla Panic Bath Salts
Any cannabis products referenced above are not intended to diagnose, treat, cure, or prevent any disease. The writer is not a medical doctor, and their experience is based on personal use, the results of which may not be typical or intended. The legality of cannabis products varies by state, and readers are encouraged to check their local laws before purchasing and using cannabis products. Nothing in this article should be construed as advice regarding the legal status of cannabis products. Any views expressed in this article by a third-party sponsor are those of such sponsor, and do not necessarily represent the views of POPSUGAR.