CBD Tips
New to CBD? A Few Beginner Tips For Taking the Natural Supplement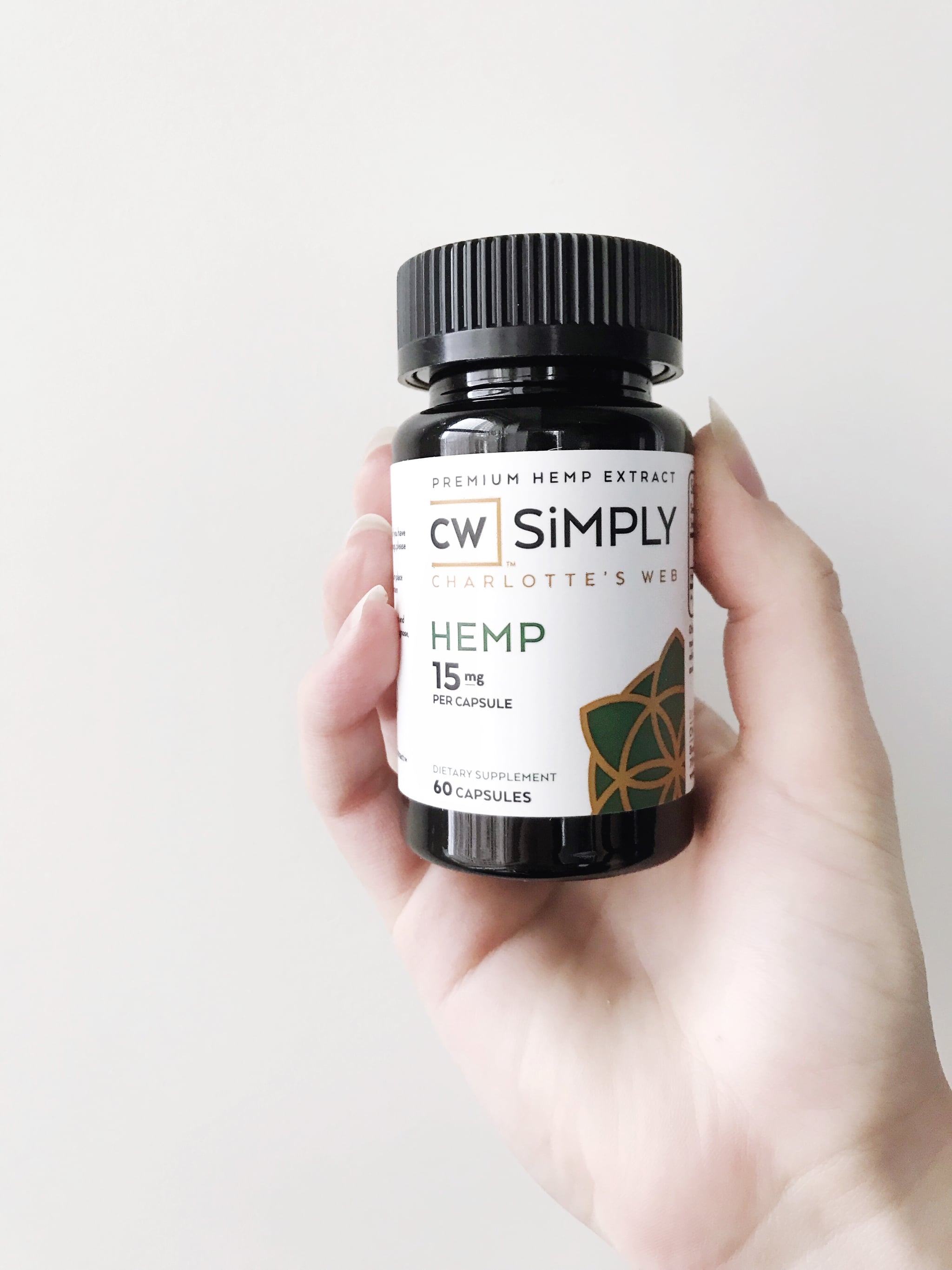 I had no idea that when I signed up to try CBD oil for the first time that I'd be opening the door to a product that would change my life. I've dabbled for years in natural, naturopathic, and homeopathic remedies for anxiety, depression, stress, and all other aspects of wellness, and by far CBD has made the most significant and important difference in my health, with zero negative impact.
A refresher: CBD (cannabidiol) is an active compound of hemp — non psychoactive (doesn't get you high) — that I like to refer to as Mother Nature's Xanax mixed with ibuprofen. Beyond anxiety and inflammation relief, early patients (including children) have used CBD for bipolar disorder, epilepsy, and Parkinson's.
Since I've been using a variety of different CBD products over the past five months, I think I've graduated from "beginner" to "intermediate" CBD consumer. I've tried topical and ingestible products; creams and salves, sprays and balms, chocolates, capsules, tinctures, and oils. I've taken anything from 2 mg at a time to 90 mg so far and have found my personal sweet-spot dose for different purposes, whether it's daily stress management, intense anxiety, or muscular tension and pain relief after a workout.
Disclaimer: as I'm certain you've deduced, I'm not a doctor (though that would be a hilarious twist, right?). These tips were developed through my personal experience and bolstered by some research, interviews, and discussions with fellow CBD consumers.
Tip 1: Everyone's Experience Is Different
As with ALL things from over-the-counter medication to prescriptions to herbal remedies (and even food!), CBD is a personalized experience. Your experience with 10 milligrams will be different than your friend's experience, or your mom's, or your significant other's. Some people can drink a gallon of coffee and won't feel a thing, and others (me in particular) get crazy caffeinated just sniffing an espresso — CBD is no different.
The effects and dose are based on your DNA, and because our bodies are all ever so slightly different, your personal chemistry will determine how your body processes hemp. Don't try to compare yourself or what you feel to other people you know — or even what you read on the internet, this post included. It's a good frame of reference so you know what to possibly expect, but not a hard and fast set of rules. Got it?
Tip 2: Hydrate Extra!
Most people are pretty dehydrated at any given moment (we all need to be drinking more water), but CBD has highlighted just how much more water I've needed. As noted, your experience will vary, but from those I've talked to (and what I've read) this is a more common "side effect." Just like you might feel a little dehydrated when you drink tea or coffee, this herb could cause similar effects. It's a great reminder to keep the H2O flowing all day long!
Tip 3: Find the Right Dose
I can't tell you how much to take to stop a panic attack, but I can tell you that it's probably a good idea to start small and work your way up. If you're new and especially if you're nervous (totally normal for starting any new kind of routine!), pick a low dose so you're in control of your consumption. Not Pot's CBD chocolates have 2 mg of CBD in each little heart — you could start with one, then take two to three and let it build up over a few weeks.
Once you've "graduated" from there, try 10 to 15 milligrams. Sagely Naturals makes a 10 milligram turmeric and CBD capsule that I love, and CW Hemp (my first CBD love) makes 15 milligram capsules. From there, try two pills. Give yourself time to see how long it takes to set in. Take notes, and keep a journal of how you feel. This is a really important part of any new regimen and medication, not just CBD!
Tip 4: Don't Give Up if You Don't Feel Anything at First
While starting with a smaller dose, you might not feel any effects at all! That's normal, so don't stress, and definitely don't give up on it, because a world of anxiety-free living just within your grasp, dear friend. Patience is a virtue, especially with this process.
Tip 5: Find the Right Product
Would you rather have chocolates and gummies, or an oil tincture? Maybe you'd rather pop a vitamin-like capsule! Only need muscle relief? A topical balm or cream might be your best bet.
Play around with it! See what works best for you and your body. This natural remedy has countless benefits and can impact your health tremendously — so find the right method, product, dose, and timing, and get to it!