Queen Charlotte's Beyoncé-Inspired Hairstyle on Bridgerton
Did You Catch This Detail? Beyoncé Inspired Queen Charlotte's 1 Hairstyle on Bridgerton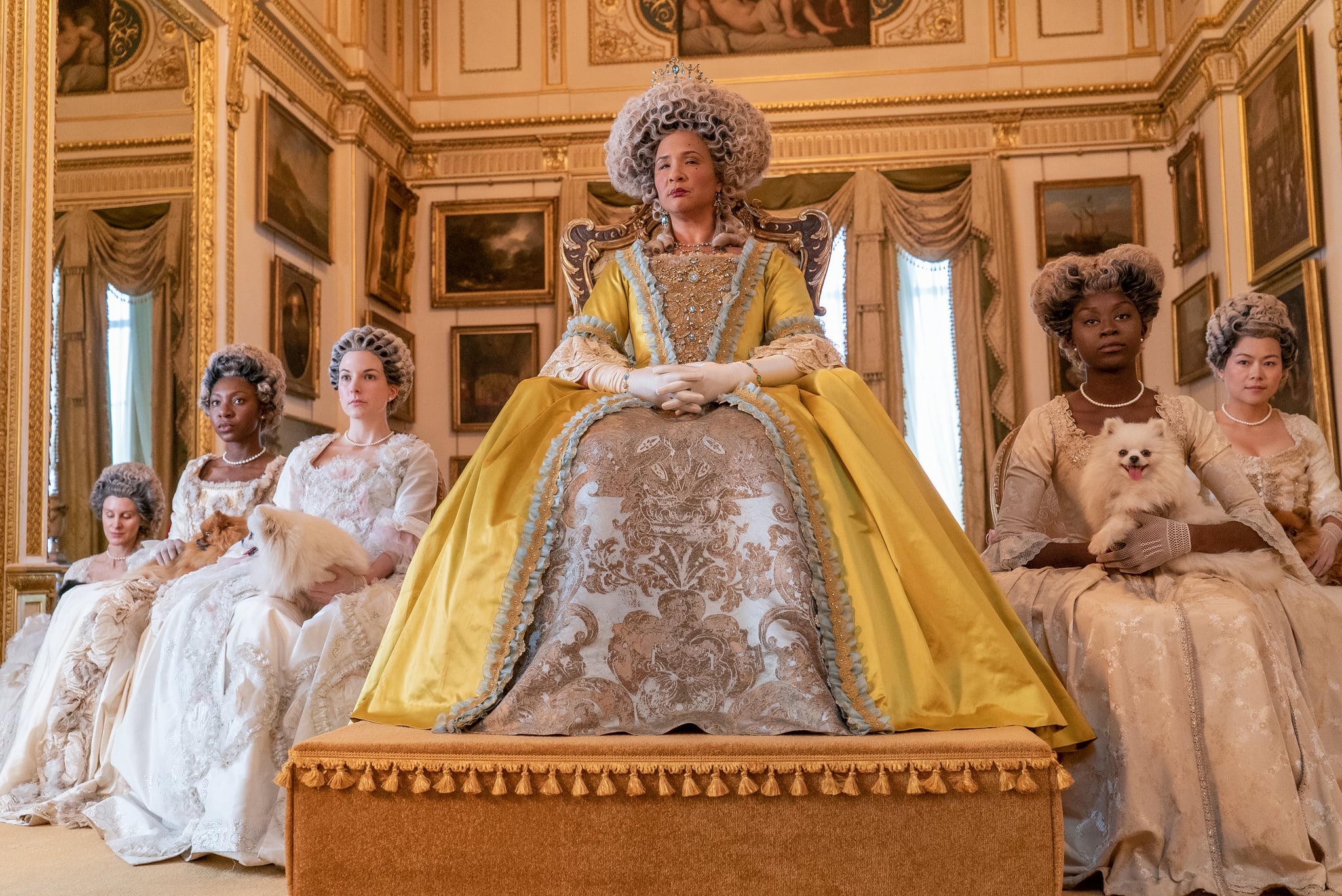 There's a lot to be captivated by when watching Bridgerton — the talented cast, the many plots twists and turns, the lavish costumes — but we also found ourselves completely in awe of the hair. While some of the wigs and hairstyles fit in perfectly with the 19th century, others stood out in the best possible way — especially when it came to Queen Charlotte.
Every time the queen graced us with her presence on screen, she wore a different extravagant wig that demanded all the attention. The head hair and makeup designer Marc Pilcher told Harper's Bazaar that this was intentional to show just how committed Queen Charlotte is to the high-society London party scene: "What I also wanted to do was show her African descent, because when you look at portraits at the time, there were very few portraits of women of African descent with those looks," Pilcher told Bazaar.com.
Pilcher also took inspiration from another queen: Queen Bey. For Queen Charlotte's larger-than-life afro, he looked to Beyoncé Knowles's hair in Austin Powers. "I was like, 'She's going to have the biggest 'fro that you've ever seen,'" he said.
Image Source: New Line/Courtesy Everett Collection
That particular look required sewing together four separate wigs to achieve that level of volume, and for a brief moment, Pilcher worried he had gone too far. "You were just waiting for the producers to go, 'No.' But, of course, she walked out, and everyone was like, 'Oh, my God, you look amazing,'" said Pilcher.
When you're modeling one badass character after another, well, that's bound to be the reaction.