Eloise's Modern Shag Hairstyle on Netflix's Bridgerton
Of All the Opulent Hairstyles on Bridgerton, I Can't Stop Thinking About Eloise's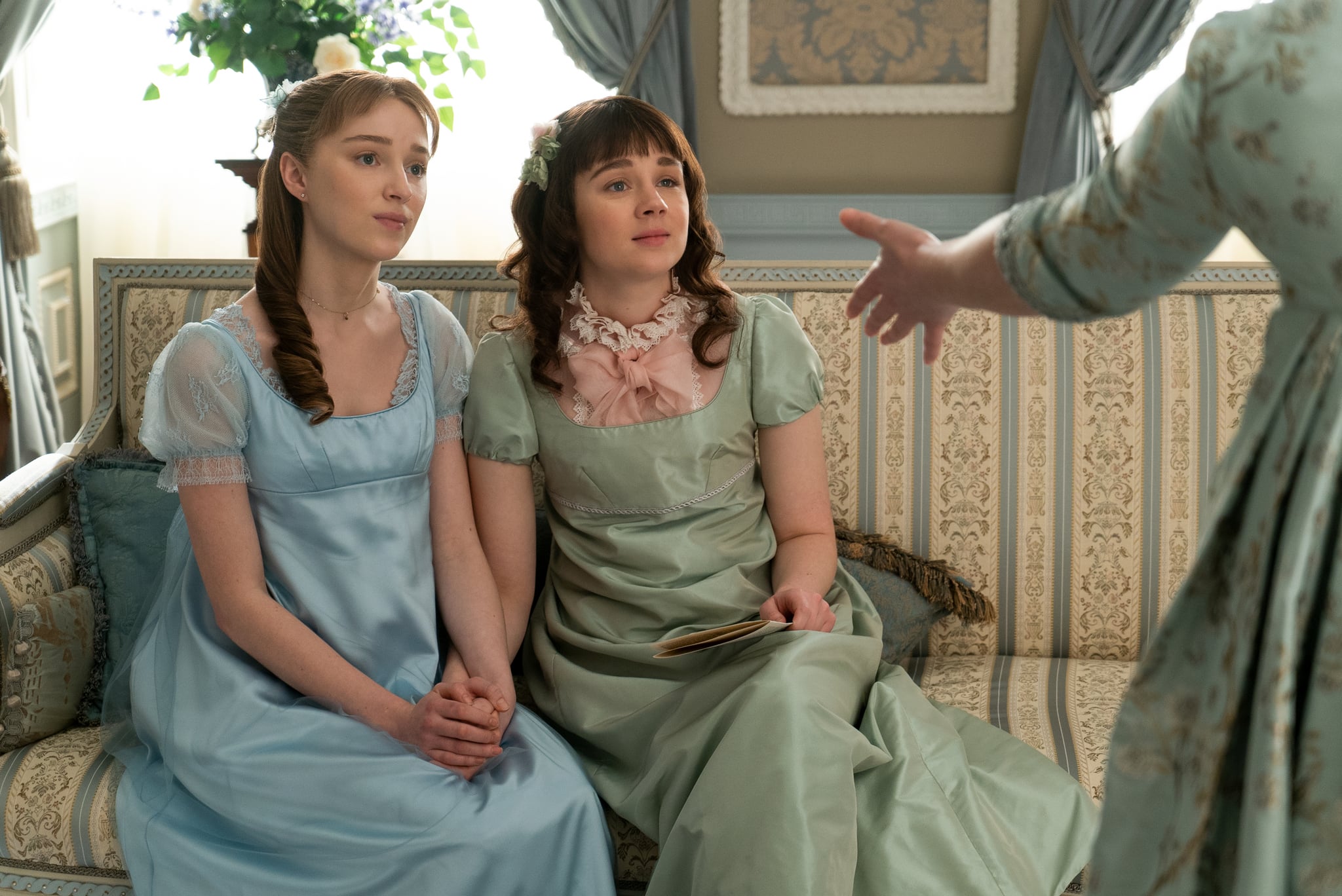 If the idea of watching beautiful people navigate love affairs, attend lavish parties, and tempt scandal appeals to you, then you'll love Netflix's new series Bridgerton. Set to hit the streaming service on Dec. 25, the period piece takes place in 19th century high-society London and is based on Julia Quinn's eight-book series. It follows the powerful and affluent Bridgerton family and its seven children as the oldest daughter, Daphne Bridgerton (Phoebe Dynevor), makes her debut into society.
As if the bespoke costumes weren't enough to look at, the show is loaded with over-the-top, extravagant hairstyles and wigs. While every character has their own distinct style, the second Bridgerton daughter, Eloise (played by Claudia Jessie), stands out in contrast to the rest of the women on the show with both her appearance and her ideals.
Eloise, unlike her older sister, Daphne, wants more from life than to become a wife and a mother, and she makes that very clear from the start. She's a lone feminist, and that's evident not just in her thoughts and opinions but her appearance as well. While the rest of the women wear feminine updos adorned in bows, feathers, and jewels, Eloise has a modern, shaggy haircut that she wears down and free with fringe bangs. It's a style that wouldn't look too out of place even in the 21st century but is striking for the time.
She doesn't care to abide by societal rules and beauty standards and instead focuses her attention on her own passions. "Eloise is scholarly, intelligent, and curious — she has no patience to be girly," the costume designer Ellen Mirojnick told POPSUGAR in a previous interview. "She has a straightforward, buttoned-up style that errs on being a bit masculine. " Her hair is always a bit messy and ever so slightly out of place — because she can't bother herself with wasting hours on pampering — making her stick out among all of the prim-and-proper hairstyles, and women, that surround her.
For Eloise, hair is about more than just looking good — it's an act of rebellion. Eloise is way ahead of her time, but she's the glimpse into 2021 that the era needed.