Jungkook's New Piercing Is the Latest in BTS's Extensive Collection
The members of BTS may not have a lot of tattoos, but they have a lot of body jewelry. Jungkook's new piercing right beside one he already had on his lip joins the few dozen the band have, as six of the seven members have piercings. (We'll tell you later who doesn't have any.)
Every time BTS step out for an event, a performance, or a red carpet, they're dressed to the nines — and that includes their accessories. Hoops and dangly earrings are a must for these men to look smooth like butter, and we're here for all of it. ARMYs keep a close watch on how many piercings each member has, especially when something major happens, like when Jungkook pierced his eyebrow (then took it out). While we can't be sure how many piercings the band have, there are a lot that we do know about, as well as stories behind them.
Ahead, check out all of BTS's piercings that we know of and learn how many each member has, as far as we can tell.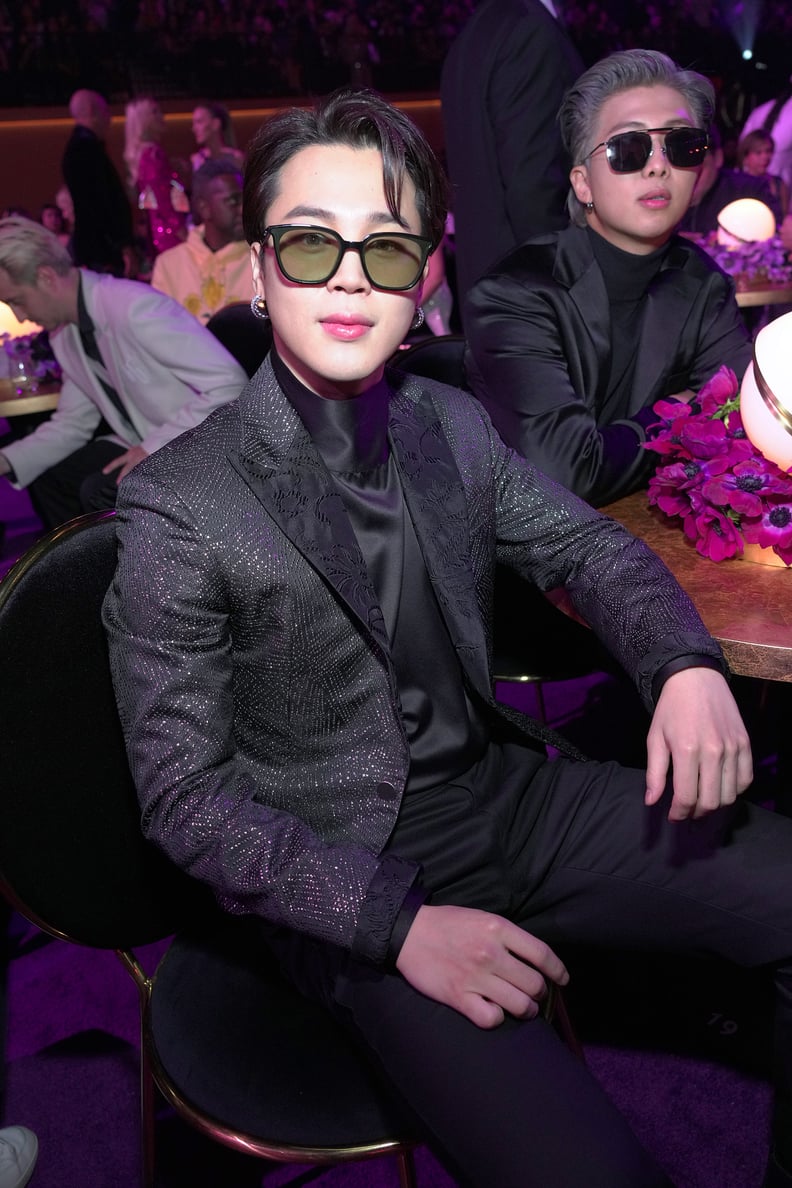 How Many Piercings Does Jimin Have?
Jimin has five piercings in his ears — two in his left and three in his right. In 2019 he got his first ear piercing when he came to Seoul, South Korea, to meet with Big Hit Entertainment. He was meant to meet up with V, but he was asleep. While he was waiting for him, he came across a piercing stand and decided to just go ahead and get his ears pierced.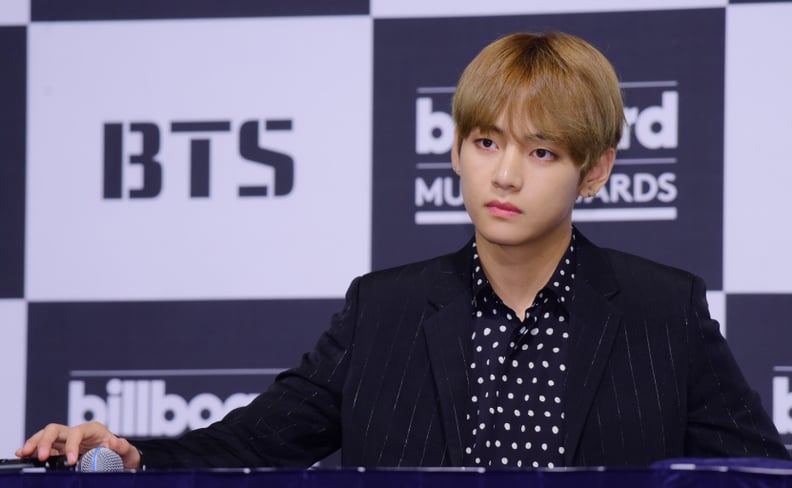 How Many Piercings Does V Have?
V has five known piercings in his ears. He doesn't always wear all five anymore, but he had three piercings in his left lobe and two in his right lobe. Most of the time he only wears earrings in some of the holes.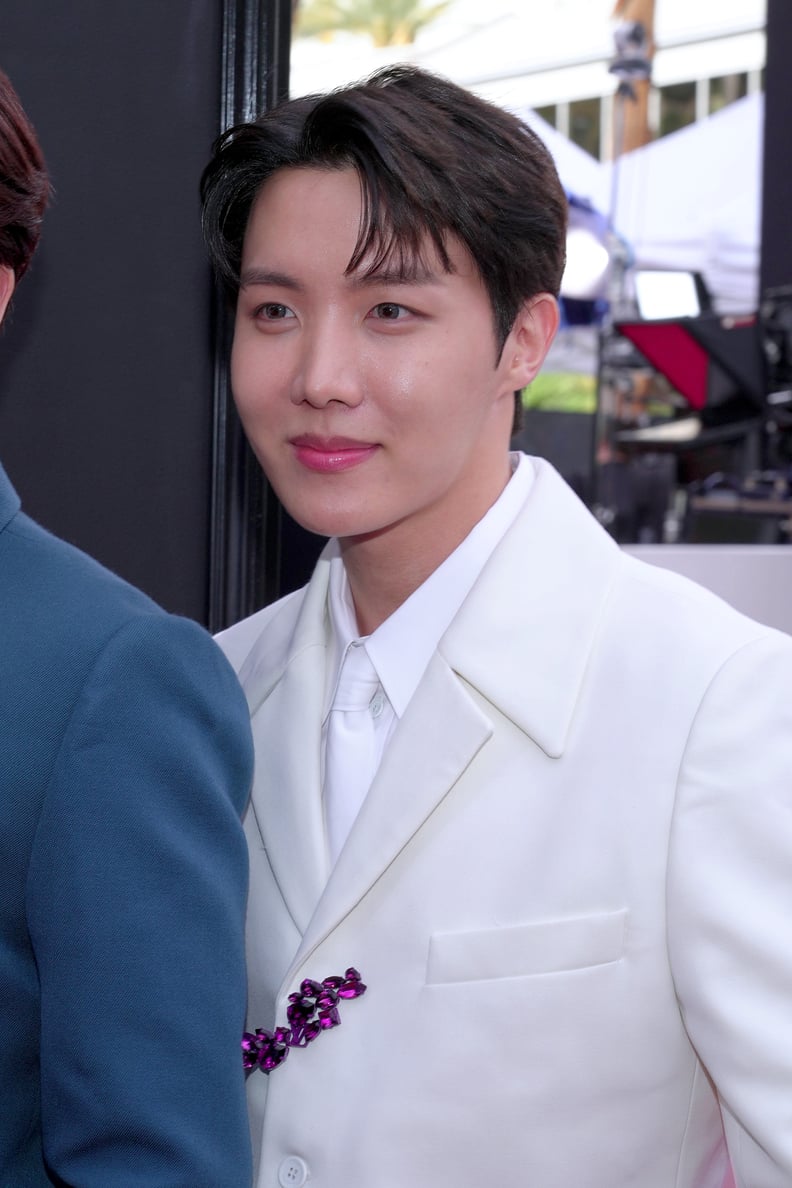 How Many Piercings Does J-Hope Have?
J-Hope is the only member of BTS with no piercings (that we know of), and he seemingly has no plans to get any. He said during a livestream in 2018, "I love my ears so much. I want them to remain the pure, natural way that they are." And while he has been spotted with earrings from time to time, they've all been fake.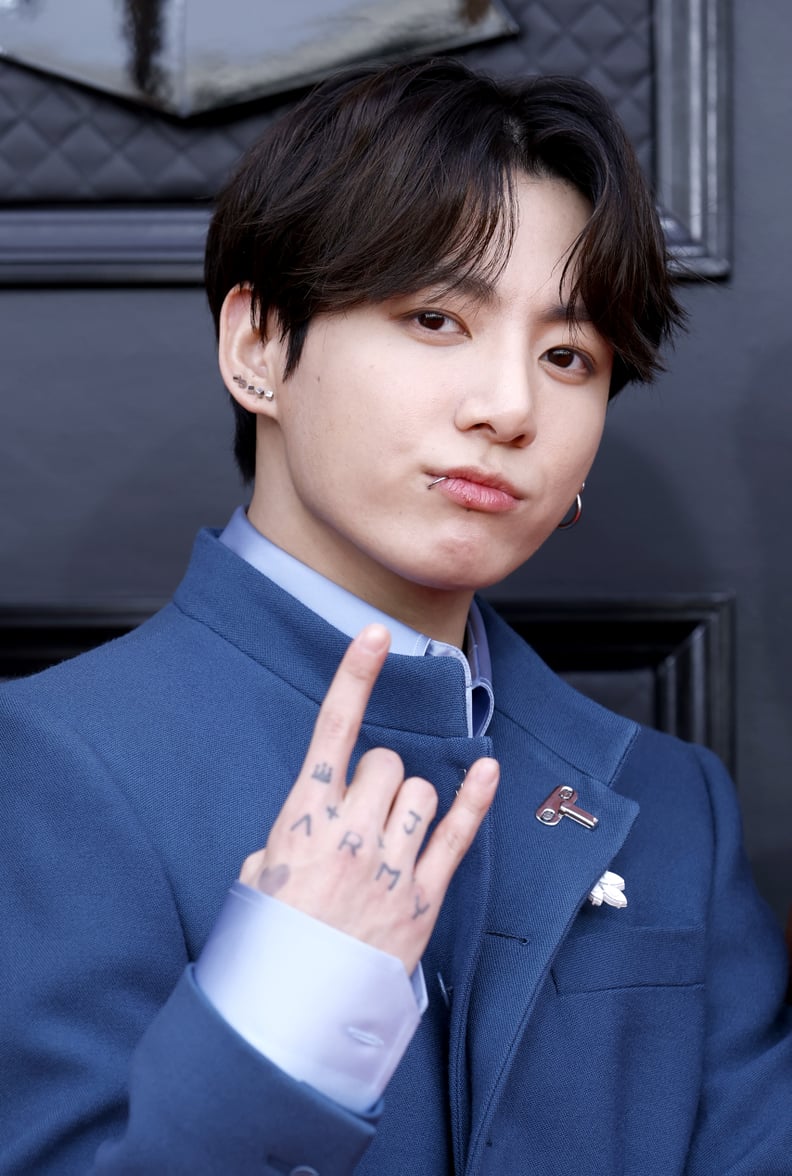 How Many Piercings Does Jungkook Have?
Jungkook is the most pierced member of BTS, and we're not completely certain of how many holes he has. On June 29, he revealed a new lip piercing, right next to one he'd been sporting for years. Additionally, he had his eyebrow pierced in the past but doesn't wear it anymore. As for his ears, we estimate at least six in his right ear and at least three in his left ear. He wears several studs and hoops, but sometimes it's unclear if each stud is a separate earring. We think he has somewhere in the neighborhood of 11 piercings. There's been chatter of other piercings (like his tongue or his nipple), but nothing has been confirmed.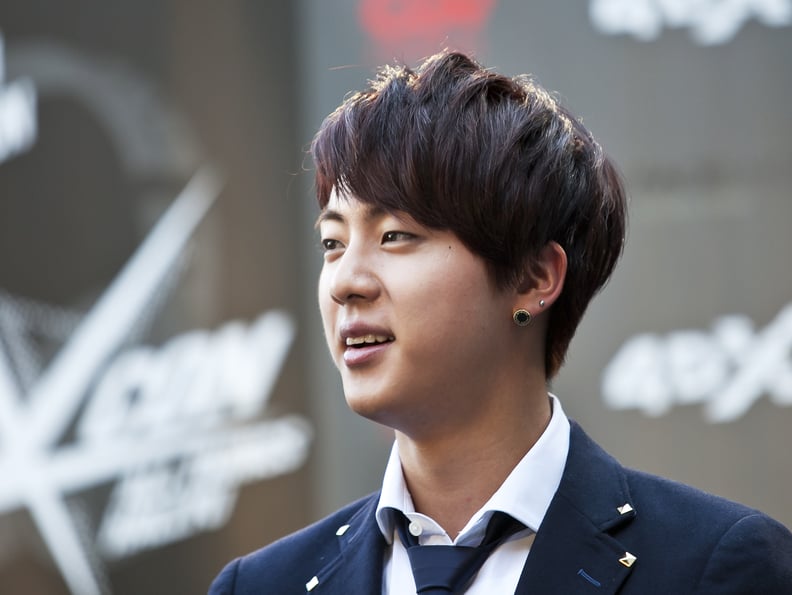 How Many Piercings Does Jin Have?
Jin has two ear piercings, both in the left ear. He doesn't often wear earrings, but every once in a while, he'll pull them out.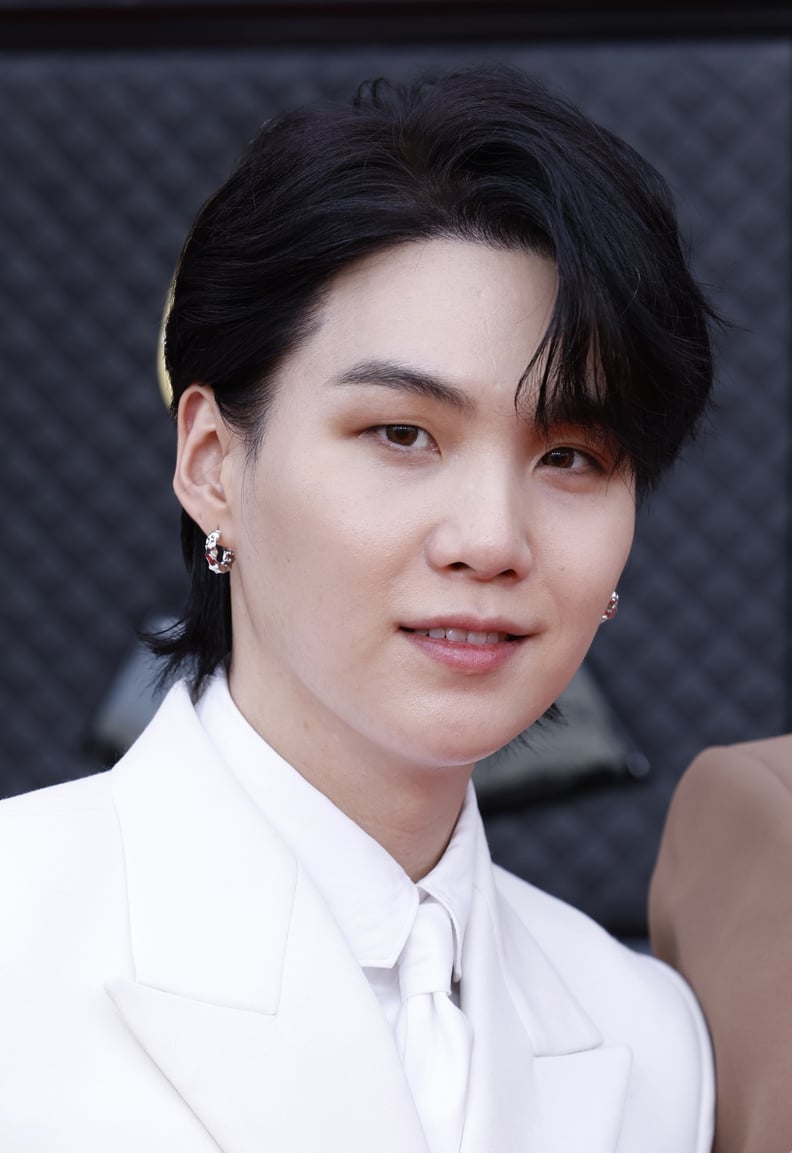 How Many Piercings Does Suga Have?
Suga is a little bit of a mystery because these days, he usually wears two earrings in each lobe. However, he has had other piercings in his ears, and we can't be certain whether or not they've closed by now. Channel Korea wrote that he had five piercings as of a few years ago, plus had helix and cartilage piercings, but recently he's been wearing two in each lobe.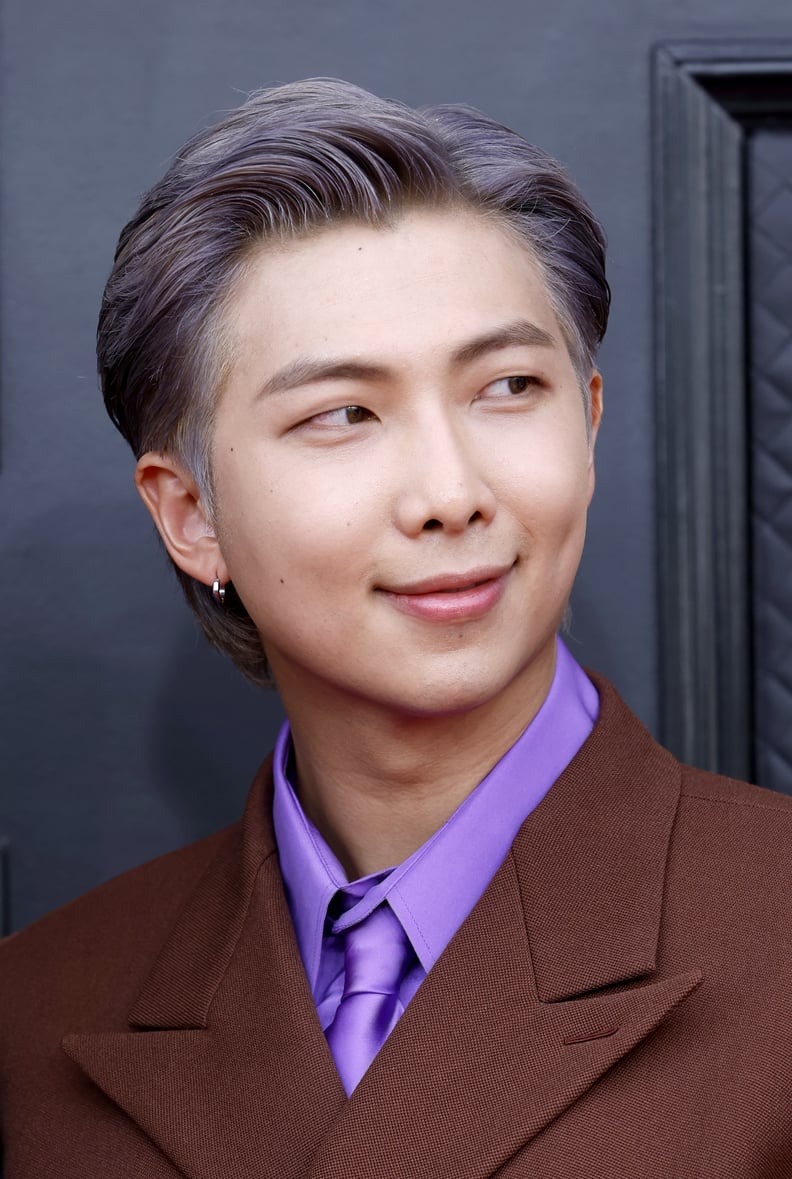 How Many Piercings Does RM Have?
RM has one piercing in each ear, and he usually wears earrings in them.