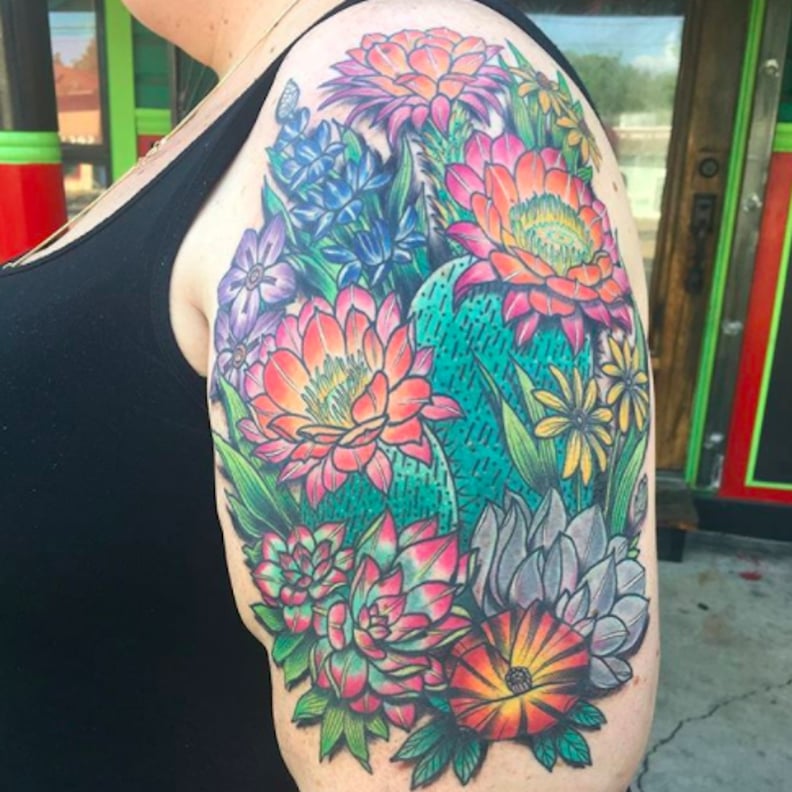 Cacti have been appearing everywhere lately, and we aren't complaining. The prickly plants are dominating home decor, adorning iPhone cases, and appearing in all our friends' homes. Considering the massive trend, it's no surprise that tattoo addicts are getting the lovable designs inked on their bodies.
For a pretty twist on the trend, some tattoo enthusiasts are adding gorgeous cactus flowers to their bodies. Cactus flowers bloom on the plant and come in a variety of hues including pale blush, hot pink, yellow, and magenta. The gorgeous flowers add a unique touch of color to an otherwise monochromatic trend. The results are absolutely beautiful, and we can't stop admiring these works of art.
Keep reading to get some cactus flower tattoo inspiration.