Cameron Diaz Says She Never Washes Her Face
Cameron Diaz's Secret to Good Skin? Never Washing Her Face, Apparently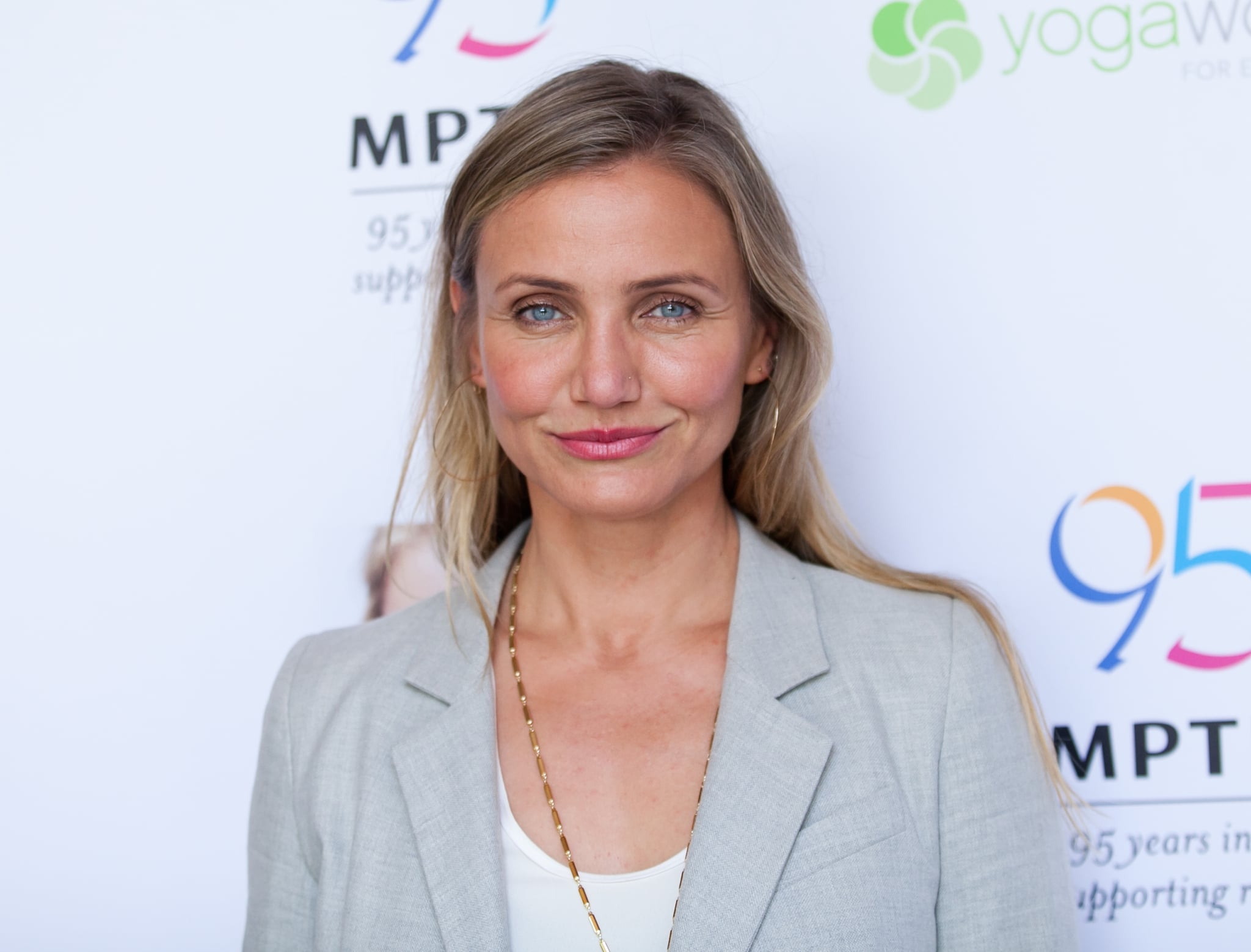 Image Source: Getty / Tibrina Hobson
Cameron Diaz has a beauty confession. Some people double cleanse, others only wash their faces at night, but Diaz rarely washes her face at all. "I literally do nothing, I never wash my face," she tells Michelle Visage on her new BBC podcast, "Rule Breakers," as the two discussed their approach to aging. Perhaps that's the secret to her glowing skin?
"I'm just not in that place right now where it's where I put any energy."
"I have a billion products that I use twice a month if I'm lucky," Diaz continued. "I'll be like, 'Oh, I better put this on. One time works, right? Like is that all I have to do?' I'm just not in that place right now where it's where I put any energy." While Diaz's routine clearly works for her, most dermatologists recommend washing your face twice daily — once in the morning and once in the evening. "This may vary based on your skin type," board-certified dermatologist Dr. Shari Marchbein previously told POPSUGAR. "For those with dry or sensitive skin, washing once a day at night is likely enough, whereas for oily skin, washing twice daily is better."
Diaz opened up about sitting in front of the mirror in the past for hours and picking herself apart. Nowadays, however, she rarely thinks about what she looks like — instead, she's prioritizing staying strong and energized for her 2-year-old daughter, Raddix Madden. "I want to be able to be the mom who can run around and do all the fun stuff with her. I want my energy to stay vital," she said. Diaz also opened up to Visage about turning 50, the realities of fame, and her departure from the entertainment industry.
Diaz joins celebrities like Ashton Kutcher, Mila Kunis, Kristen Bell, and Jake Gyllenhaal who have confessed their unconventional hygiene habits. Back in August, Gyllenhall said in an interview with Vanity Fair that he found bathing to be "less necessary," adding that he believes we "naturally clean ourselves." The internet erupted again when Kunis and Kutcher got candid about not washing with soap every day.