10 Insane Celeb Makeup Looks You Could Wear For Halloween Instead of a Costume
Still on the fence about a Halloween costume? Yeah, same. Thankfully there's inspiration abound this time of year — yes, even for those of us who really aren't into dressing up. While the competition for the coolest costume can kind of reach peak annoying on Instagram, you have to admit the looks are still pretty fun to see — especially celebs'. They certainly bring their A-game. So, instead of lazily resorting to a witch's hat or cat ears this year, use all those hair and makeup skills you've been practicing.
Take a cue from 10 stars who have either nailed this Halloween thing or served us a major moment that we can to turn into a look. Whether you want to go big or small, you don't have to be crazy crafty or watch hours of YouTube tutorials to win Halloween.
01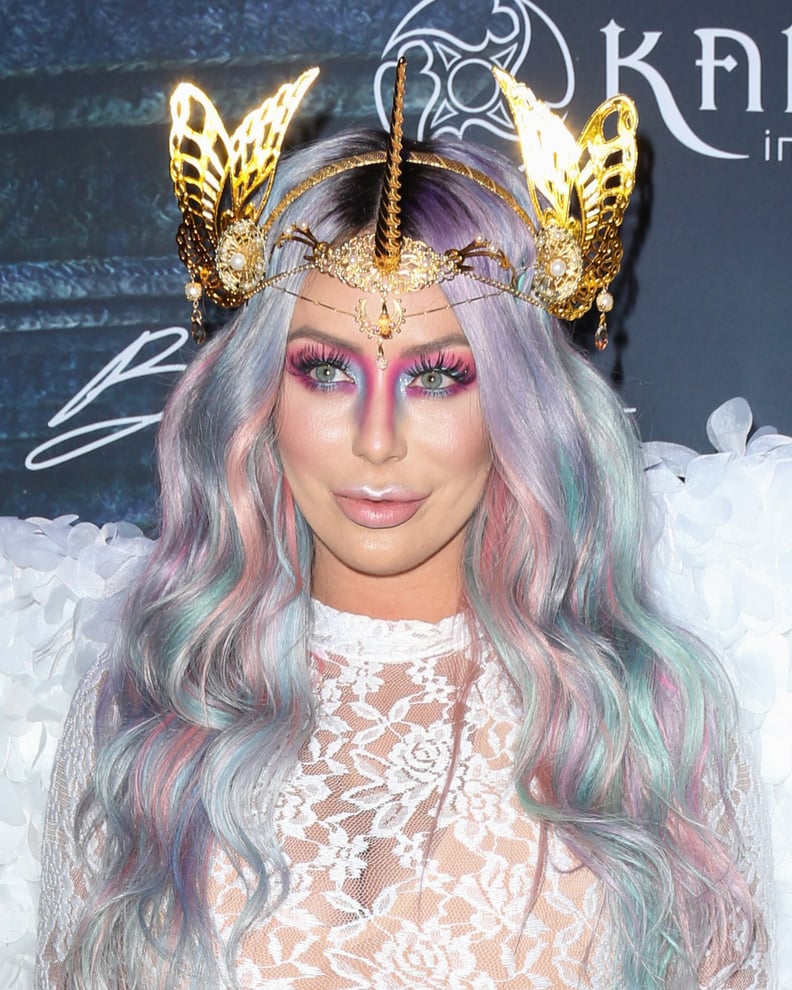 Unicorn Realness
Put all those months spent perfecting your unicorn makeup to good use by actually becoming one for Halloween. Pastel hair chalk or a dyed wig are an easy pairing for dreamy face paint. If former Danity Kane member Aubrey O'Day can do it, so can you.
02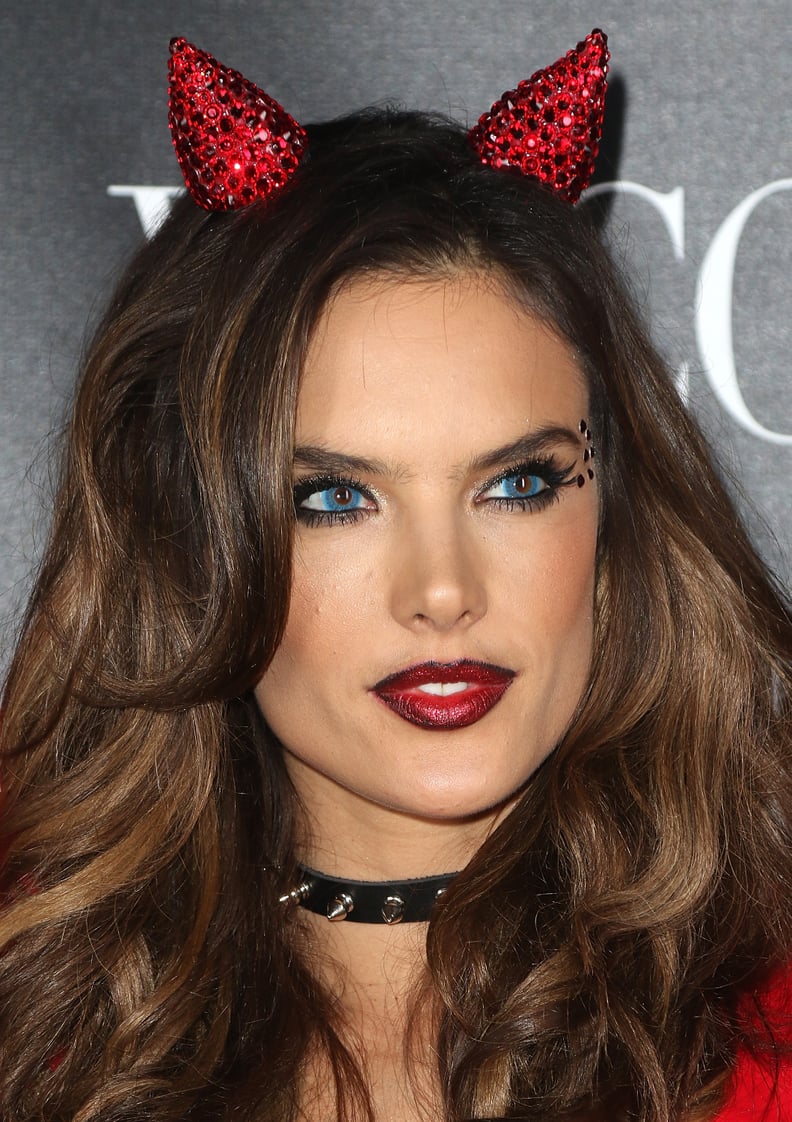 Devilish Details
Heavily rimmed eyes and a dark-lined red lip (à la Alessandra Ambrosio) are pretty much the standouts of this sinister She-Devil costume.
03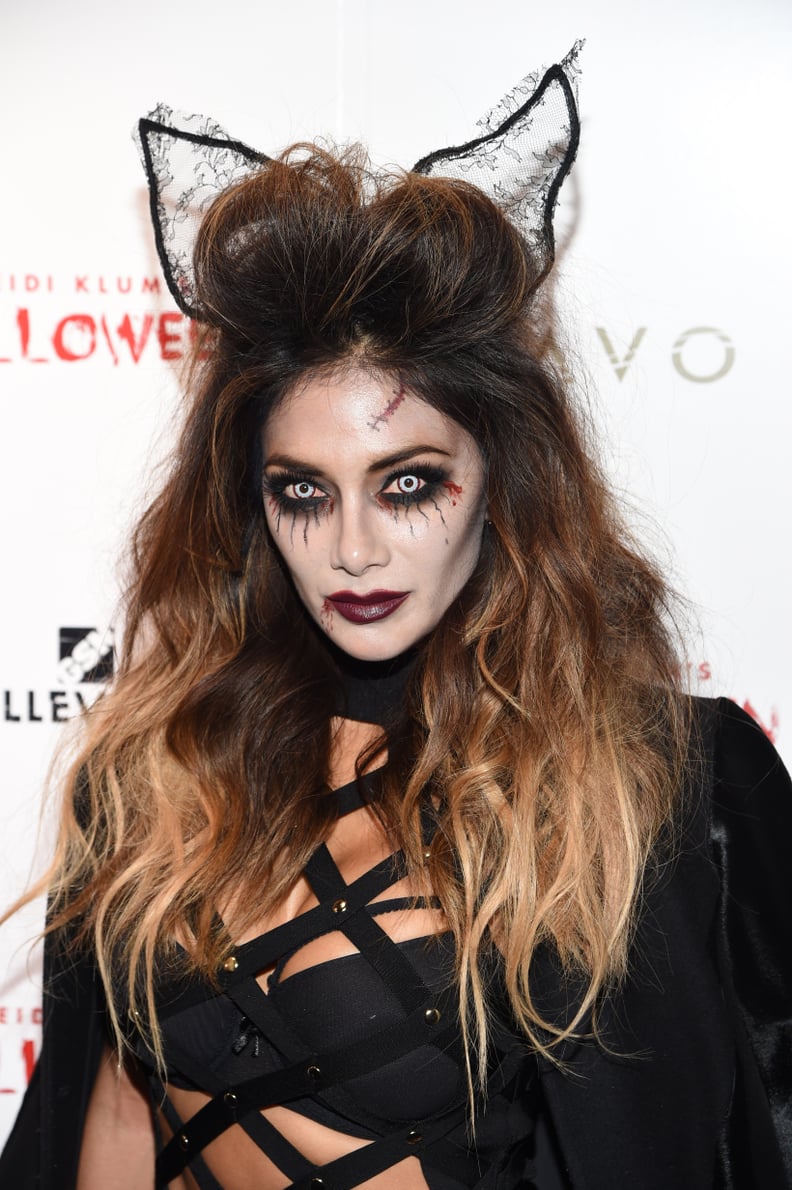 Zombie Glam
Nicole Scherzinger shows us just how to make gory look completely glam with this zombie Grizabella makeup.
04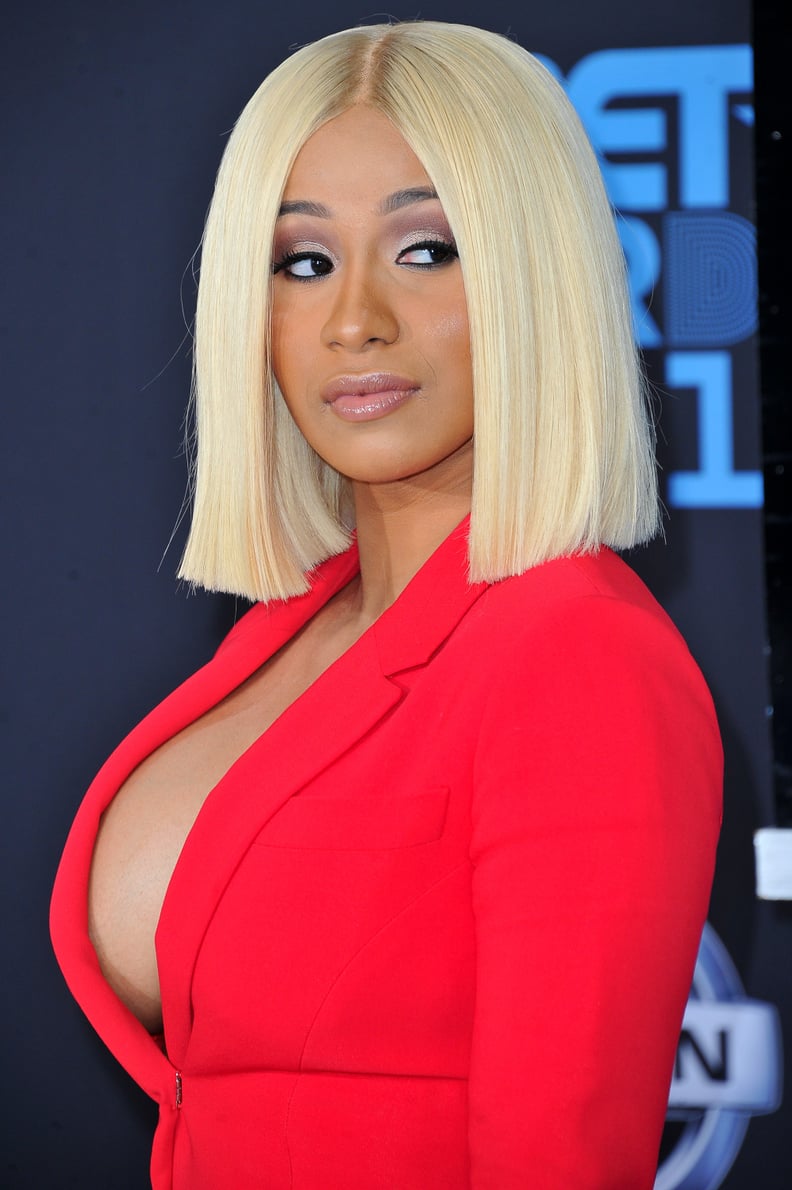 Bodak Yellow
Grab yourself any variation of a blunt platinum or pitch black bob and channel your inner Cardi B. Warning: major swag required to pull to this off properly.
05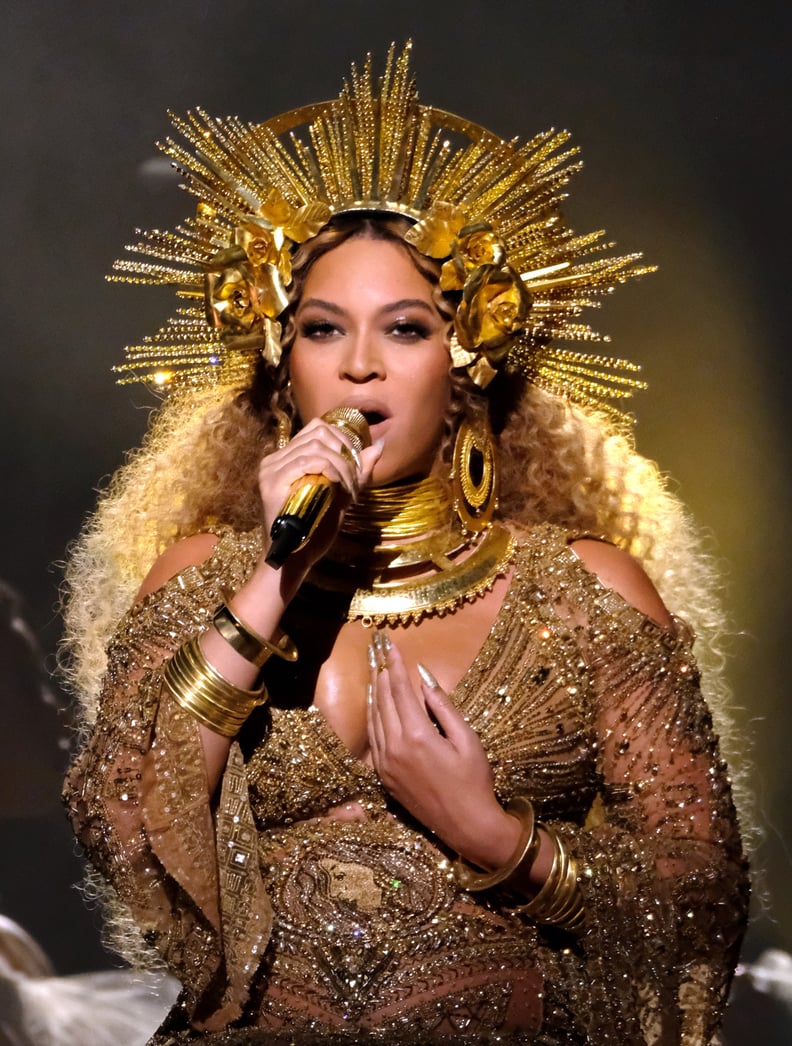 Golden Queen
Leave it to Beyoncé to reinvent the flower crown trend in the most epic fashion. While this ode to the African goddess Oshun is primarily about the dramatic sun rays crown, the fluffy blond mane down the back and monochromatic gold makeup are equally as important in pulling off this look.
06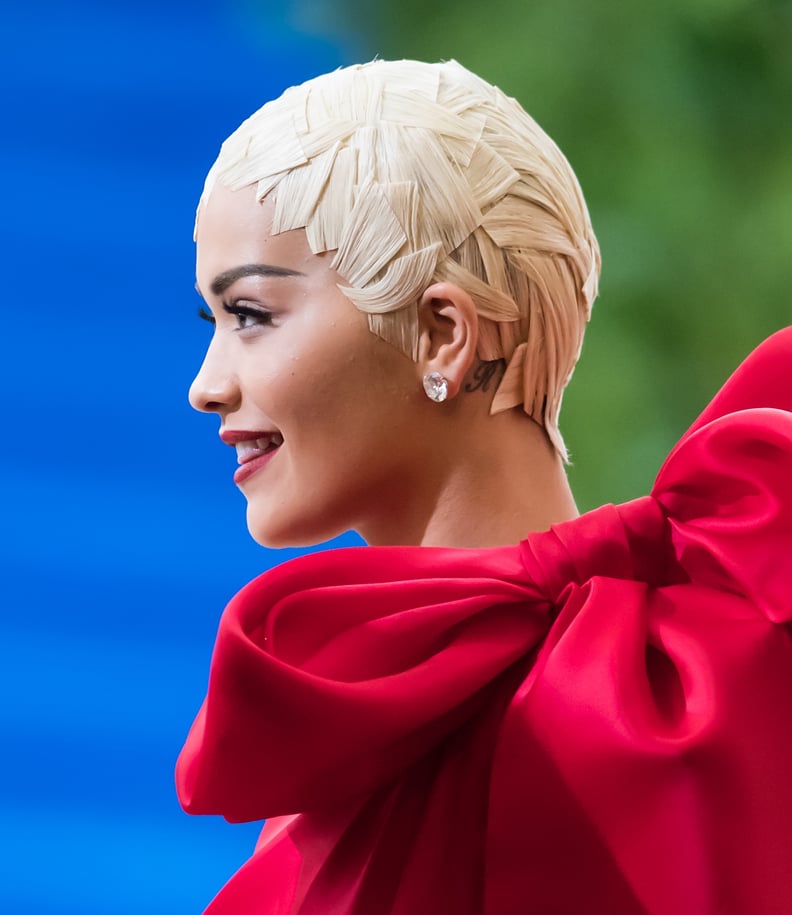 Mane Attraction
Rita Ora's Met Gala hair feels like it was peeled straight from the pages of a comic book. It's literal hair art, and although it took hairstylist Cesar Ramirez three days to complete, you can totally remake it with wafts of hair, gel, and a plastic blockhead.
07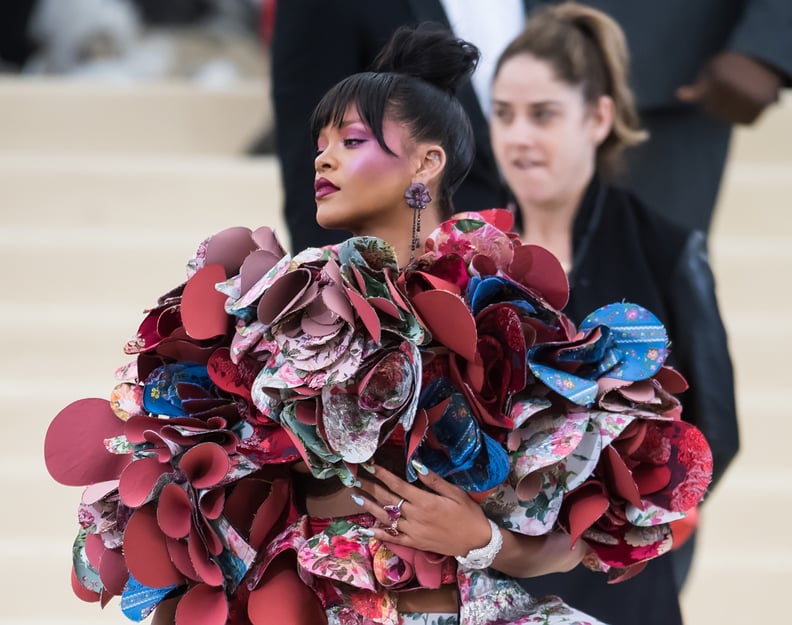 Red Carpet Rihanna
One look from the neck up at the Kenzo-inspired monochromatic makeup, long bangs, and topknot, and you'll immediately recognize Rihanna's memorable Met Gala moment.
08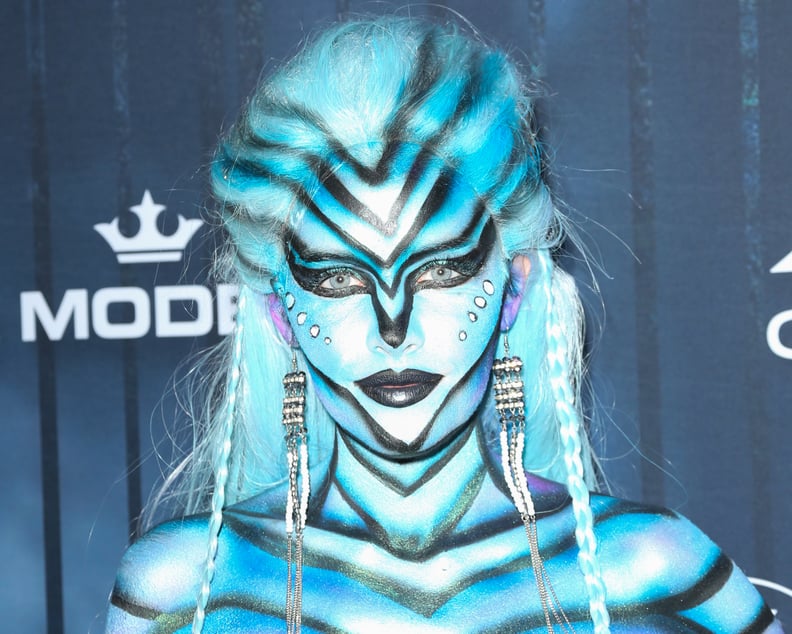 Shades of Blue
If you're the type to go all-out on a costume, take a cue from singer Jean Watt and her next-level Avatar re-creation.
09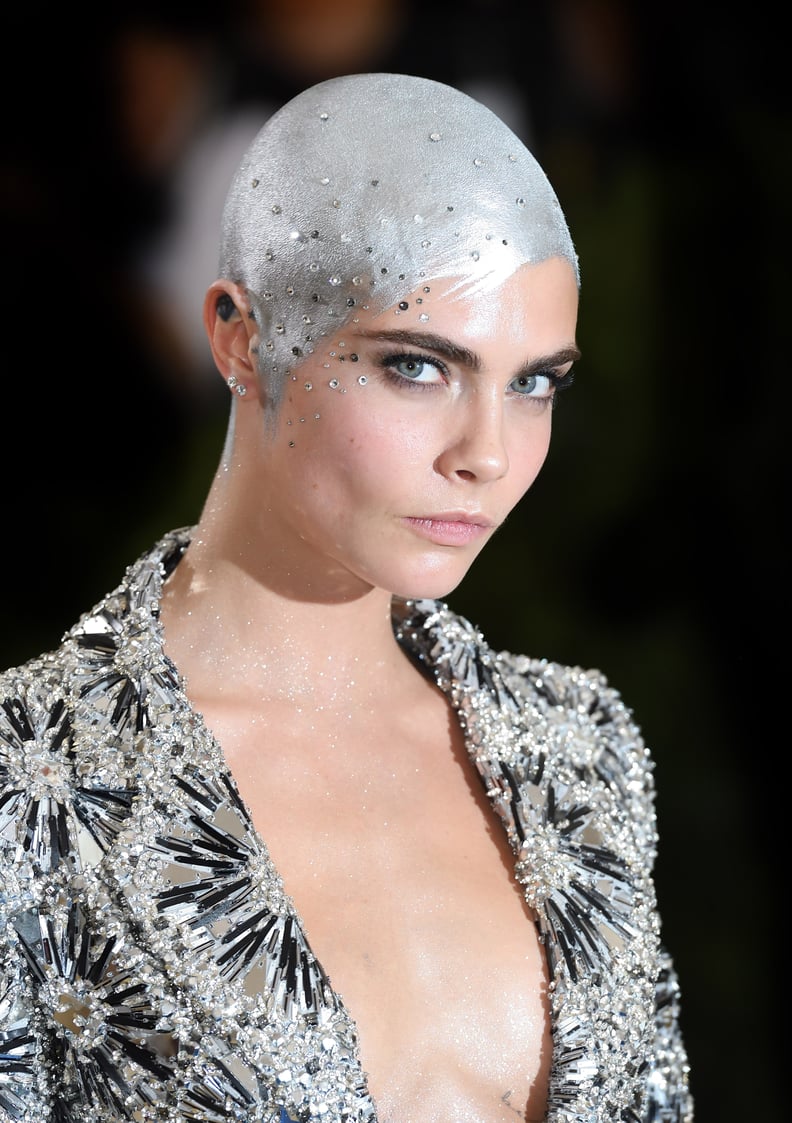 Heavy Metal
We're not even sure what to call the metallic pixie Cara Delevingne wore to this year's Met Gala, but it's cool as hell and kind of reminiscent of the Tin Man from The Wizard of Oz.
10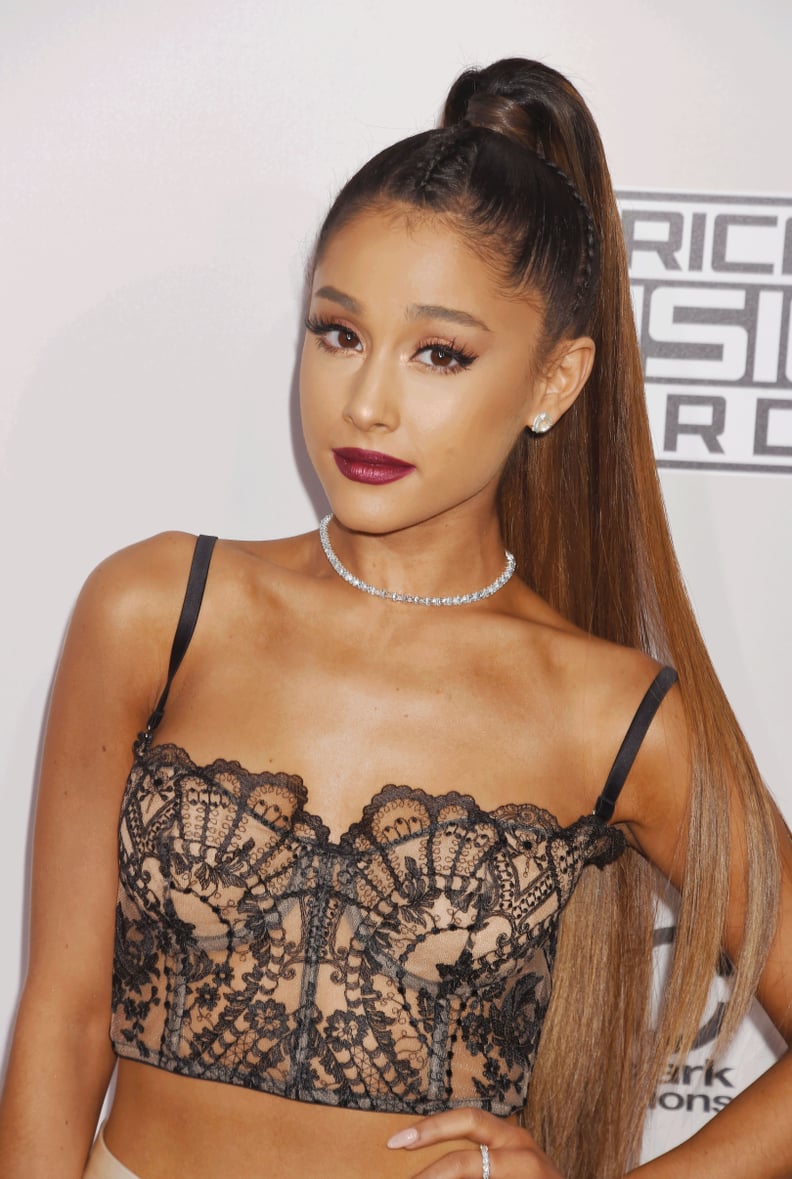 Go Grande
Ariana Grande should just go ahead and trademark her signature I Dream of Jeannie pony and winged liner. Her signature look is an easily recognizable style if you're looking for a costume that requires minimal effort.