Chantecaille Future Skin Foundation Review With Photos
I Put This "Euphoria"-Approved Foundation to the Test
As POPSUGAR editors, we independently select and write about stuff we love and think you'll like too. If you buy a product we have recommended, we may receive affiliate commission, which in turn supports our work.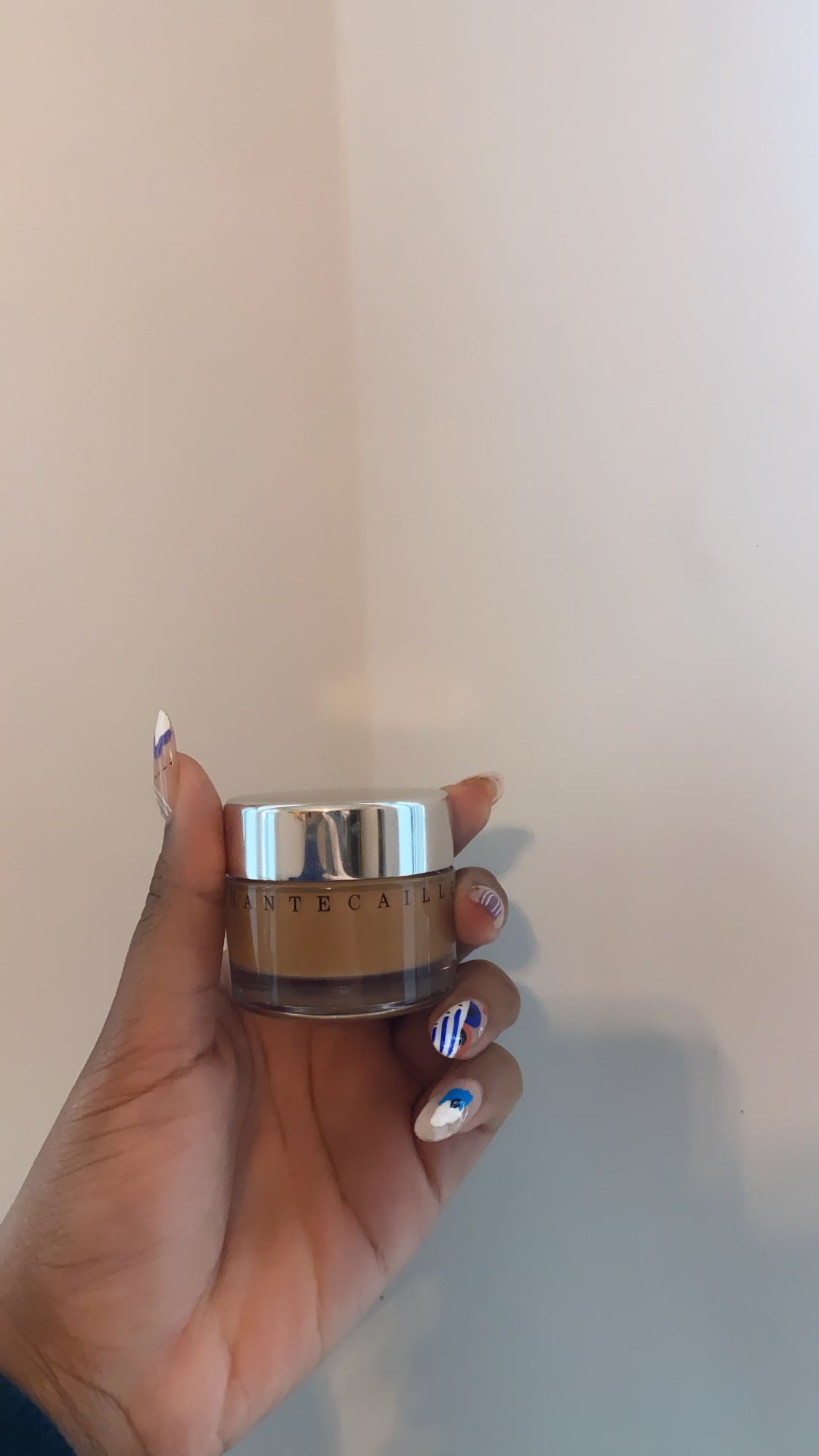 Though "Euphoria" Sundays are paused until further notice, the hold that the series has on the beauty community of TikTok remains unparalleled. Every week, fans watched intently for any and all details that they could get from each characters' nails, hair, and makeup in order to quickly re-create each look, oftentimes with their own twists. So it's no surprise that when someone on TikTok revealed the foundation used most often on the show, people immediately went to try it out.
As a result, the Chantecaille Future Skin Gel Hydrating & Moisturizing Foundation ($79) went viral on the app when influencer Stephanie Valentine (also known as Glamzilla) gave it the stamp of approval. In her video reviewing the foundation, Valentine raved about how smooth the foundation made her skin and its natural-looking finish. Because I am never one to refuse a good dewy base, I knew I had to test it for myself.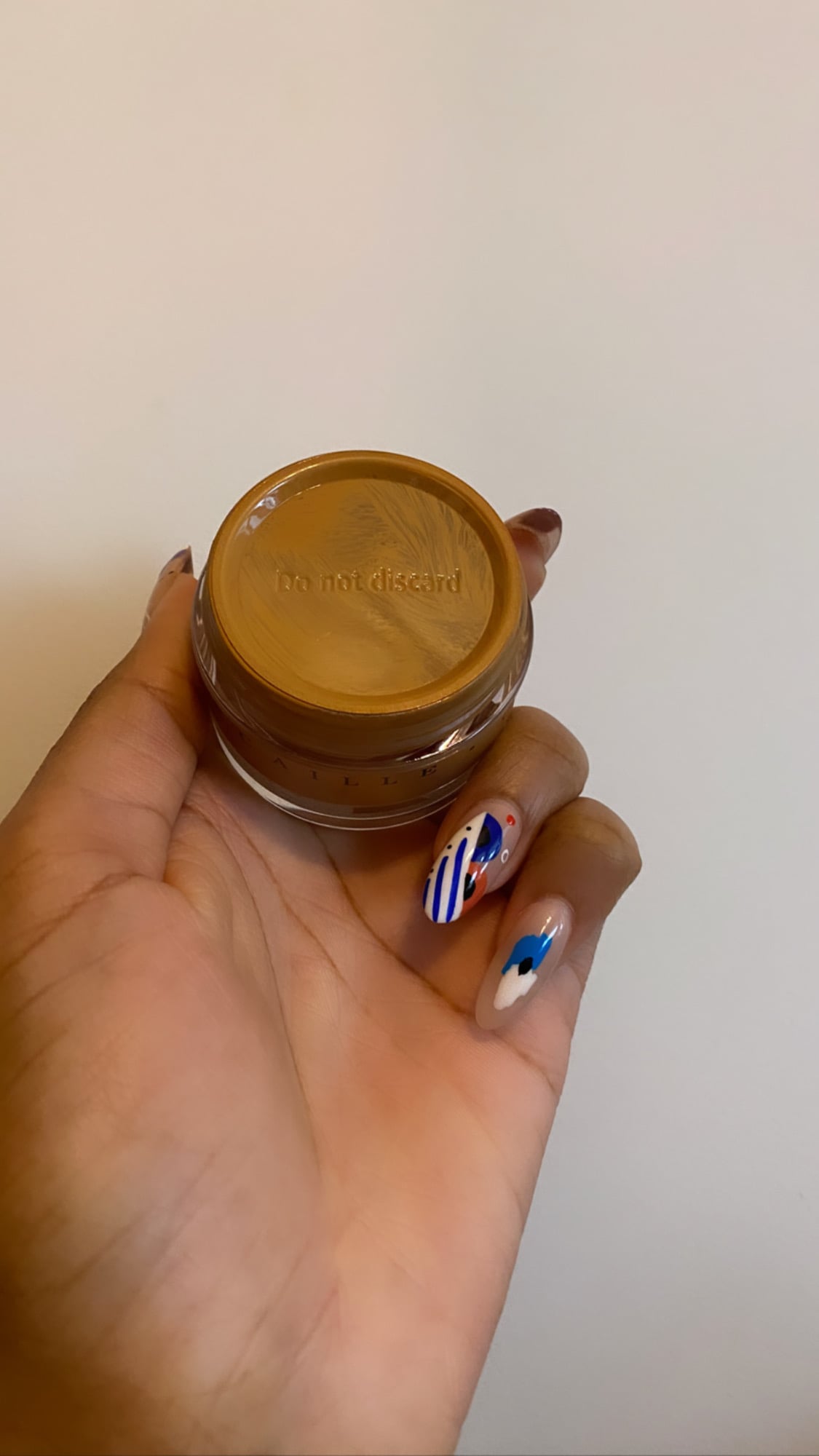 The foundation has 15 shade options, which is on the lower end of the scale compared to most formulas on the market today, but I chose the color "Banana" since it seemed to be my closest match. The liquid formula came housed in a clear, lightweight glass jar that clearly showed the color of the foundation inside. When you unscrew the cap, there's a small plastic cover to protect the product from getting everywhere. (On that note: if you are not someone who wants to scoop out your foundation or dip your brush directly into the product, this isn't the formula for you.)
The foundation itself has a gel-like consistency and strikes the perfect balance between a cream and a liquid. I couldn't physically dip my fingers into the bottle thanks to my nails, and a spatula was out of reach, so I stuck with dipping my NYX Cosmetics Can't Stop Won't Stop Foundation Brush ($15) directly into the product and applying it straight to my face.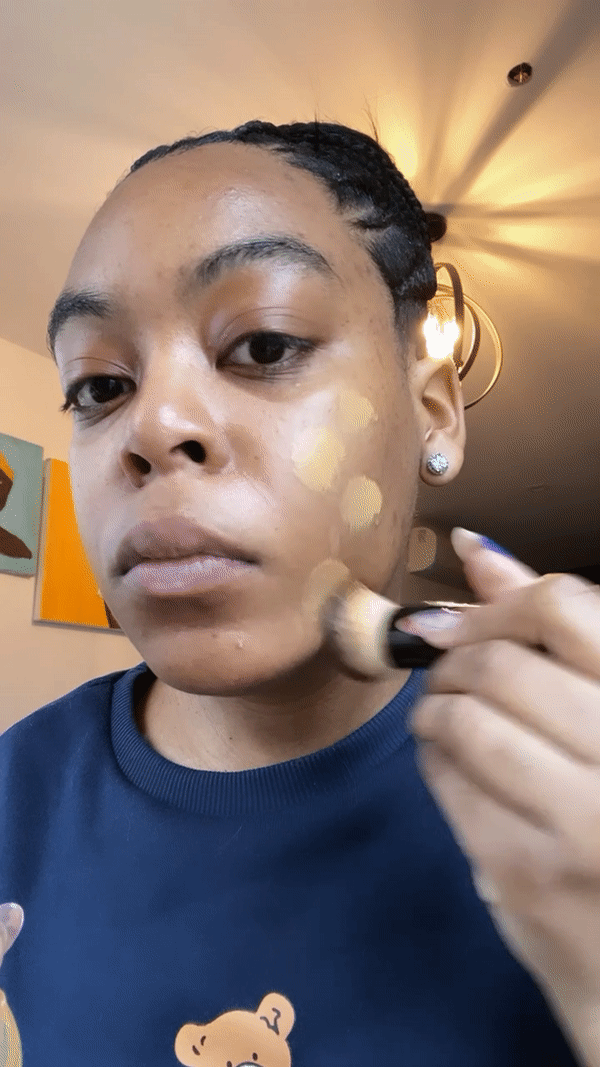 Upon first application, the color looked a little too light for me, but the yellow undertone seemed to work well with my skin tone so I kept going. As someone with some postacne hyperpigmentation and visible texture to my skin, I often have a hard time finding a foundation with both coverage and a dewy finish. However, after blending in this foundation, I was shocked to see that not only was the color a closer match that I originally thought, but it was also covering many of my dark marks without looking cakey.
When I was fully blended, I knew exactly why Valentine and others raved about this product so much. My skin looked nothing short of plump and smooth — almost like I didn't even have foundation on at all. The color was completely forgiving and, as I said earlier, ended up being a perfect match to my chest. Because the finish is dewy, not matte, you do need to set oilier areas with loose powder to make sure it stays in place.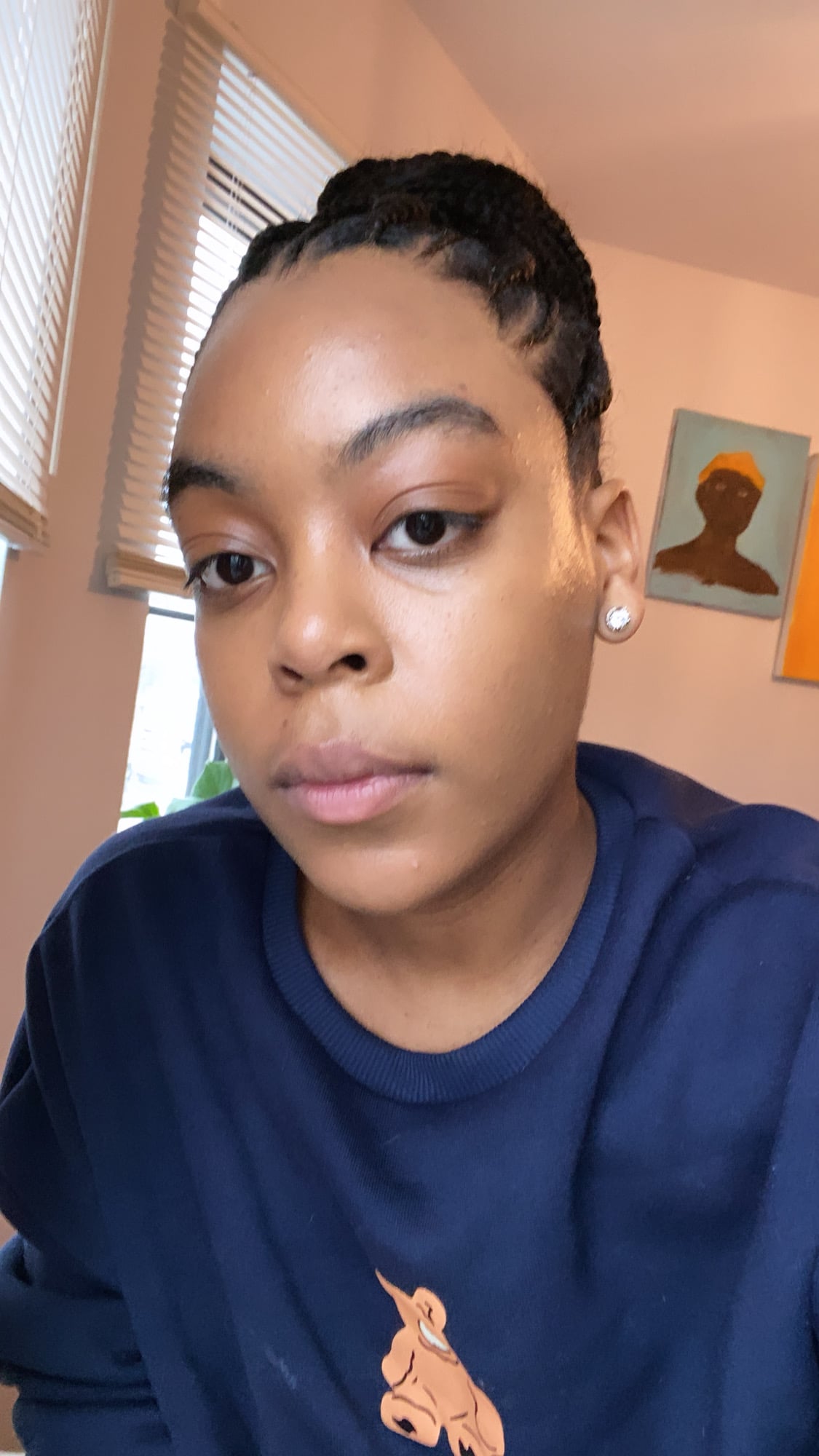 One layer of the foundation did not completely cover up some of my more pigmented dark spots, like the one above my lip or a few freckles on my nose; however, I didn't feel like it accentuated any texture on my skin, like I've experienced with some other gel foundations on the market. Instead, I was left with that perfect "satin" skin, which is exactly what I'm looking for.
My only gripe with this product is the packaging. Because it does not have a pump, come in a squeeze tube, or include a dropper applicator, I can see it getting messy to apply it every day, especially as someone who's usually applying my makeup in a rush. It also feels a little unhygienic, having to dip my makeup brush into the container. So while I may not be using this as my everyday foundation, I'd still consider it a hidden gem — and one that I definitely will be adding to my makeup collection.
Rating:
Image Source: POPSUGAR Photography / Ariel Baker