Euphoria's Nail Artist Gives a Peek at the Show's Manicures
"Euphoria"'s Nail Artist Shares Which Trends Inspired Her Favorite Set and More Behind-the-Scenes Moments
As POPSUGAR editors, we independently select and write about stuff we love and think you'll like too. If you buy a product we have recommended, we may receive affiliate commission, which in turn supports our work.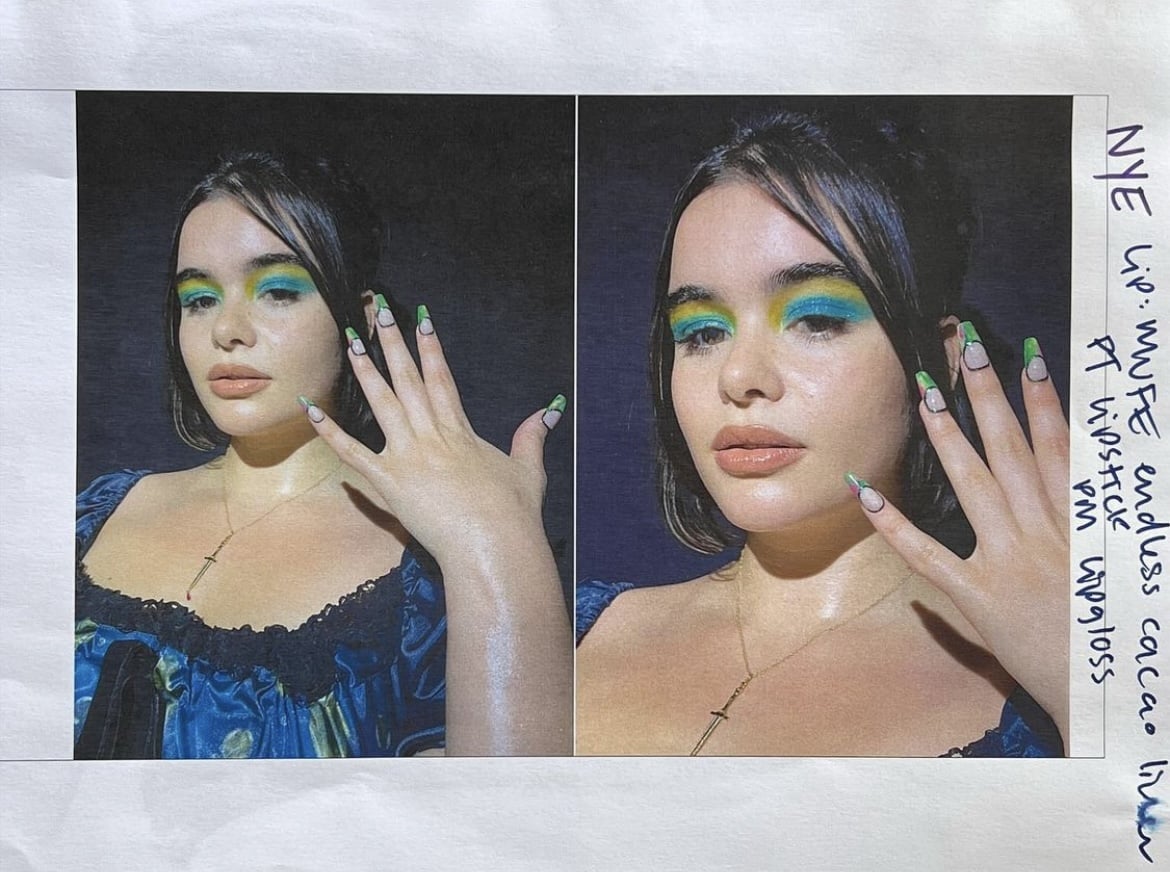 Image Source: Natalie Minerva
Within just two seasons, the HBO drama "Euphoria" has cemented its status in pop culture, with conversations about each episode setting Twitter ablaze for days after they premiere. As a result, "Euphoria" has become one of the few TV shows that easily transcend categories across fashion, music, and especially beauty.
Each week, fans clamor to re-create the show's makeup and hair looks, with department leads like Doniella Davy enthusiastically sharing behind-the-scenes breakdowns of each character's beauty choices throughout the series. The latest season has also added an additional layer to the beauty conversations that "Euphoria" engenders: the bold nail art.
"Season two of 'Euphoria' is all about nailing the details, hence the nail art this season," Natalie Minerva, the show's key nail artist, tells POPSUGAR. Little details are one of the series's strong suits, and Minerva believes it was only fitting then that each of the characters have "epic nail art."
But what exactly went into creating the individual manicure looks for Kat, Maddy, Cassie, and more? What products went into the process? Minerva is answering all our pressing questions and more, below.
How "Euphoria" Nail Art Goes From Idea to TV
The process of deciding which final nail looks make the cut involves multiple key players in the beauty and fashion departments of the show. "Typically, Donni would prompt me on an episode and let me know the general tone. [Then] along with receiving Heidi Bivens's amazing styling, I would also get inspiration from the actors themselves," Minerva says. "They most certainly know their character best, so I [trusted] their gut [instincts].
Even so, there was still some trial and error involved. "I typically would make five to 10 samples, and from there, we would deduce what we think looks best. Sometimes we will take one element from a sample and add it to another until we all feel it's the right nail look," she says.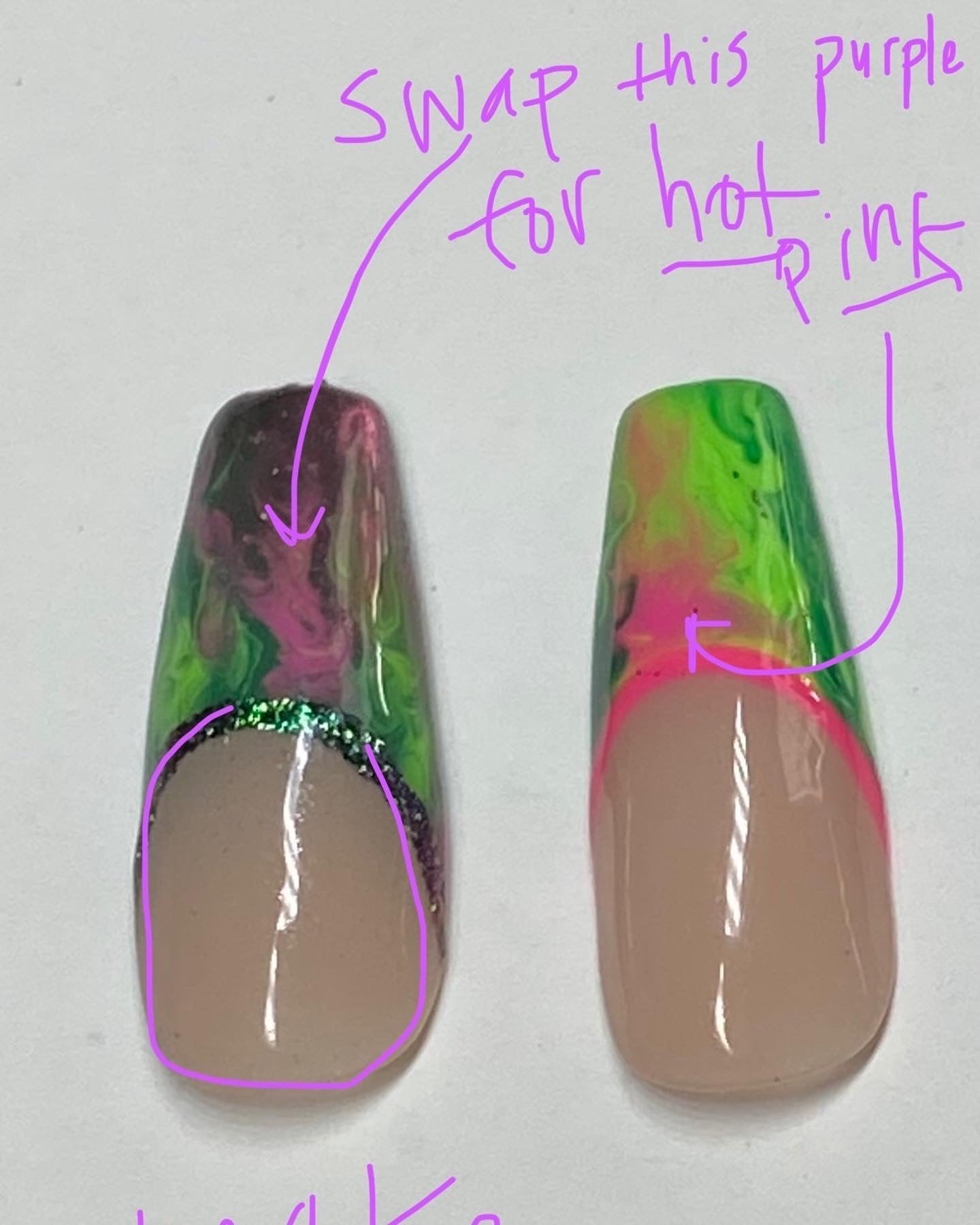 Image Source: Natalie Minerva
When drumming up nail art for each character, Minerva treats each of them like any of her real clients. "I think about, 'What makes this girl tick? What's her style and taste? What is she going through at that particular moment?'" Minerva says.
Alexa Demie and Barbie Ferreira, who play Maddy and Kat, respectively, were particularly involved with the creative aspect of their characters' nails — which then led to some very elaborate press-on sets. "The lime-green gingham-print french that Maddy rocked in episode four took [me] the longest to do," Minerva says. That set in particular was going to be Maddy's birthday nails, so Demie "sent over a bunch of Y2K and kawaii-style nails as inspiration, and that's how that set was born," she says.
Some of the actors' real-life preferences also trickled into their characters' nail designs when finalizing looks throughout the season. "Nail shapes and lengths were definitely a conversation in the beginning," Minerva says. "Alexa loves rocking long nails, and she envisioned long squares for Maddy, which I totally agreed with. Maddy is that girl."
Characters like Cassie and Kat have more "feminine and alternate" aesthetics, respectively, so Minerva often chose "round, medium-length nails" for Cassie's more "girly, feminine" energy and "sharp, medium, coffin-shape" nails for Kat's edgier side.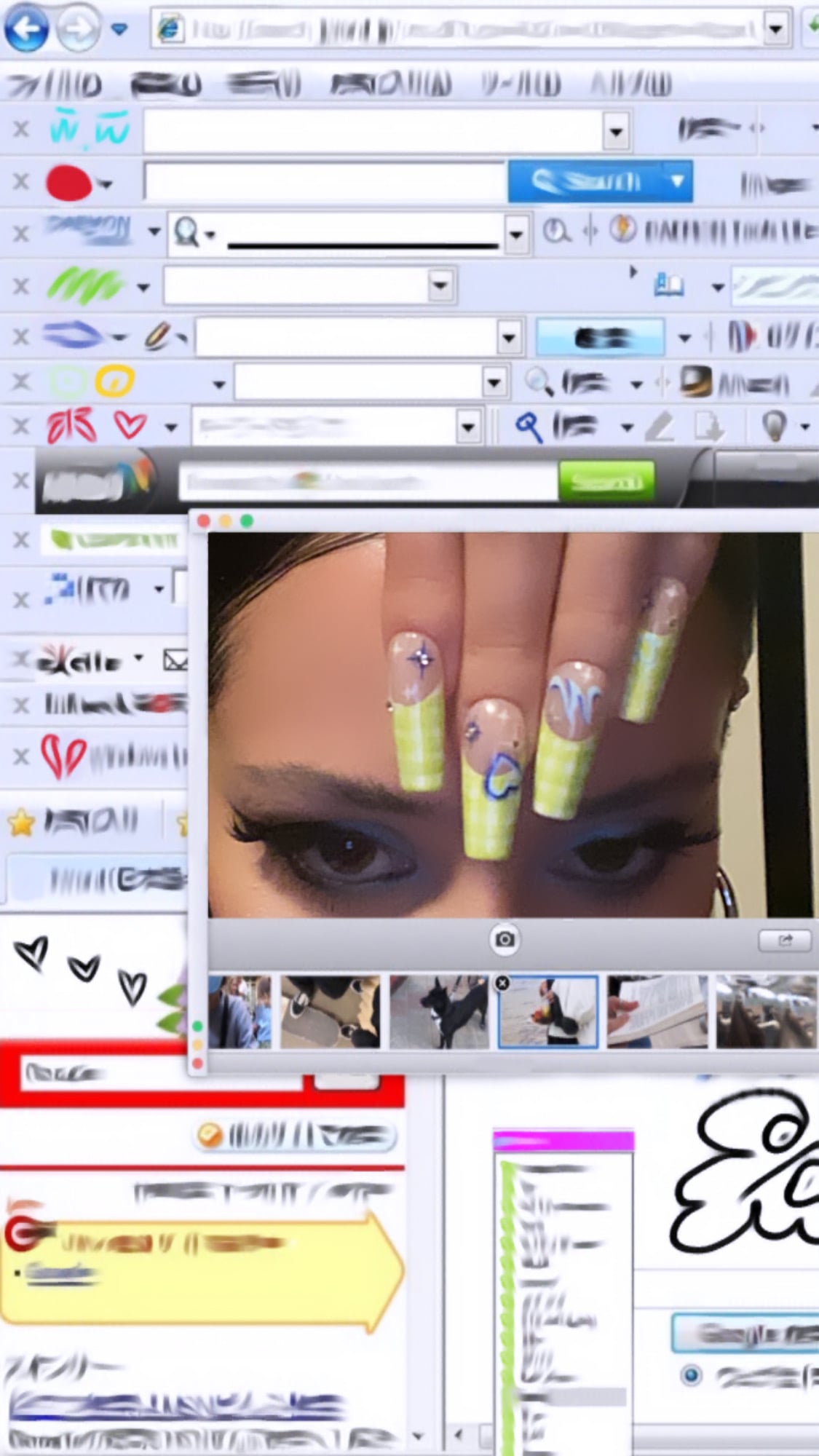 Image Source: Natalie Minerva
The Behind-the-Scenes Secrets to "Euphoria" Nail Art
One of the best parts about the press-on nails that Minerva uses in the show is how versatile they are when shooting multiple scenes. One of the drawbacks, however, is that they don't have the same staying power as acrylic or gel nails. "Press-ons are great for switching, but they can be prone to popping off since they aren't gelled or glued on," she says. "There were a few times that [they popped off] in the middle of a scene."
Working with press-ons also allowed her to completely personalize each set. "I had to go one or two sizes up on their press-ons compared to what they would normally wear if I applied them directly," she says. Because the nail adhesive would add some thickness underneath the nail, she ended up having to do "multiple fittings to get everything correct."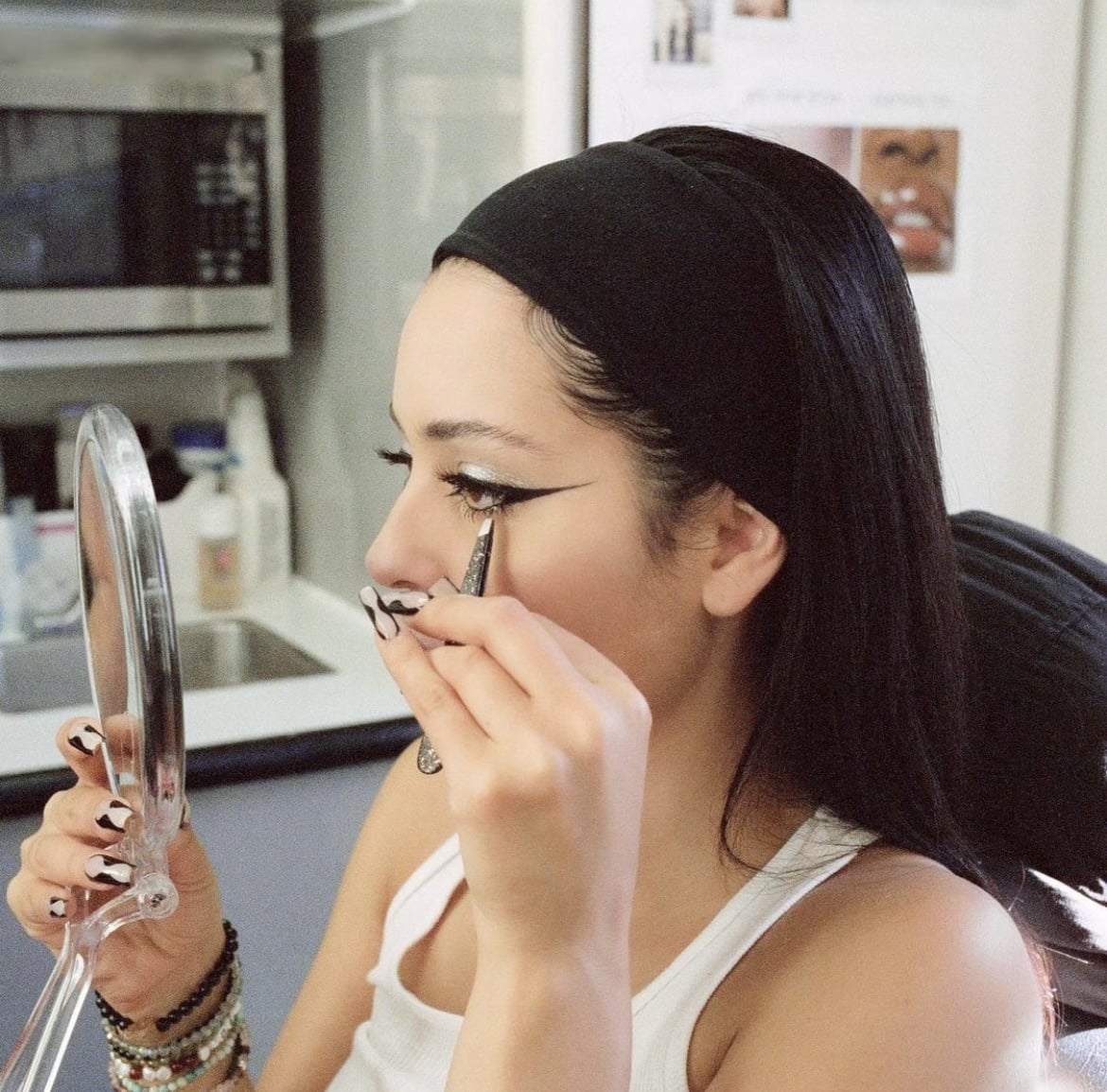 Image Source: Natalie Minerva
Still, once she nailed the look, people took notice. Maddy's season two, episode one nails took social media by storm with numerous re-creations just 24 hours after the episode aired. It turns out it was because they are one of the most affordable sets from the season. Minerva used the Apres Nail Gel X Extensions in Natural Long Square ($30), Apres Nail Color Extend Gel Bottle in Insatiable ($23), and Riccagel Colorgel in 95A ($12) for the design.
What to Expect For the Rest of the Season
While she couldn't reveal too much, Minerva says there are some head-turning nail sets coming throughout the rest of this season. "You will see some super-graphic sets coming up," she says. "Actually, my very favorite nails are coming soon. They are very visual, so you will know them when you see them."
Like millions of other people around the world, we'll be waiting by our TVs until then.