Charithra Chandran is switching up her look. The "Bridgerton" star revealed a chic new pixie haircut on Oct. 11, marking a dramatic change for the actor. Taking her crop out for the opening of the Veronica Beard flagship store in London, she posted a series of gorgeous pictures on Instagram beaming from ear to ear. Pairing her new hair with a chic black velvet midi dress, Chandran oozed sophistication.
Hairstylist Patrick Wilson, who also counts Jodie Comer and Emma Corrin as his clients, created the pixie cut, and posted on his Instagram, "It's giving Lady D meet's Halle B 🔥 And I'm living for it @charithra17 🖤" With choppy layers and face-framing bangs, the style is world's away from the long, straight hair we're used to seeing on Chandran. To finish off the transformation, Wilson gave the cut a wet-look that was serving '90s trends. Chandran was clearly happy with the look as she commented, "Patrick you absolutely SMASHED IT ❤️ the best xx"
However, we come with news. The fresh cut was, in fact, a wig. Eagle-eyed fans were quick to point out that the cut could be temporary as Chandran left a cryptic comment, writing "Keep em guessing 😍😍". Plus, she has experimented with wigs before, having tried out a sharp, blunt, 1920s-style bob for the Vogue X Snapchat Exhibition in the summer. Just 24 hours after the photos were posted, it was confirmed: Chandran headed to the Bulgari High Jewellery Gala with her sleek hair back to full length.
Following her success in season two of "Bridgerton", Chandran has recently wrapped filming the upcoming Amazon Prime series, "How to Date Billy Walsh" meaning she appears free of work commitments for the time being, if she did want to make it permanent. We're sure Edwina Sharma would certainly approve. Read ahead to see her changing looks.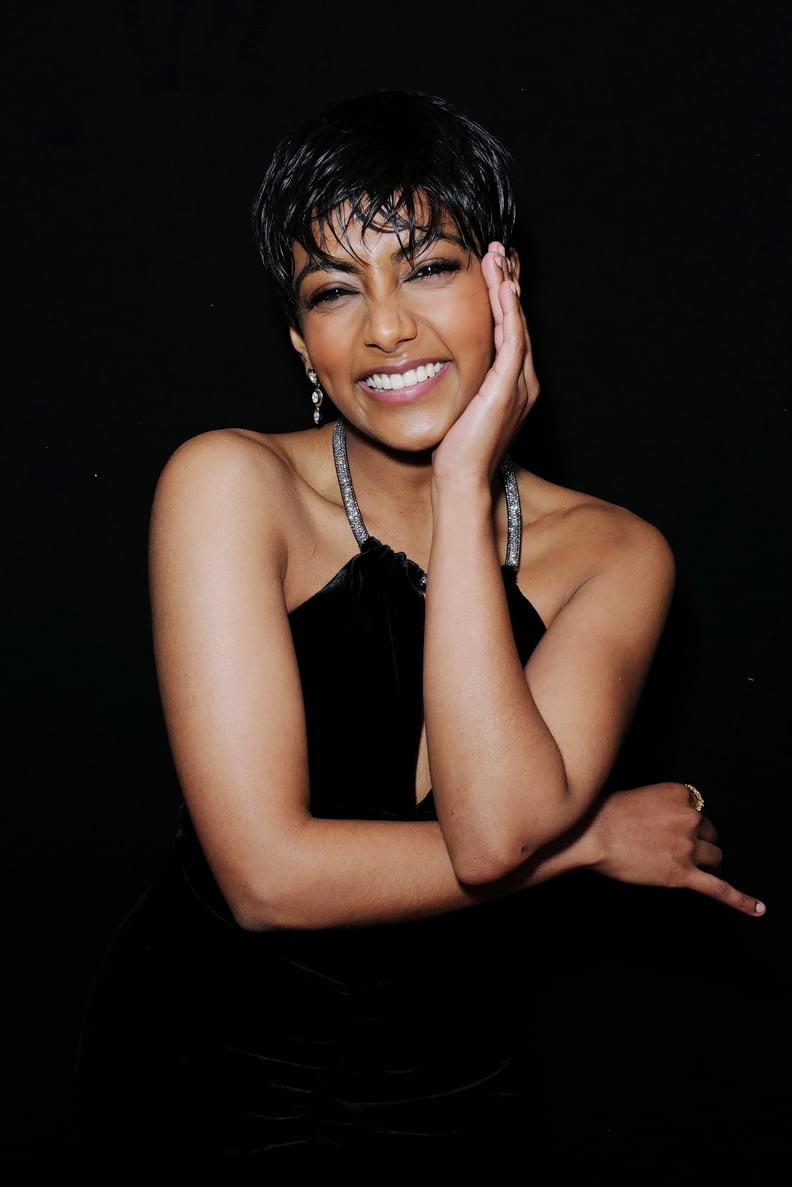 Charithra Chandran's Pixie Cut
Chandran debuted her pixie cut on Oct. 11 at the Veronica Beard store opening in London.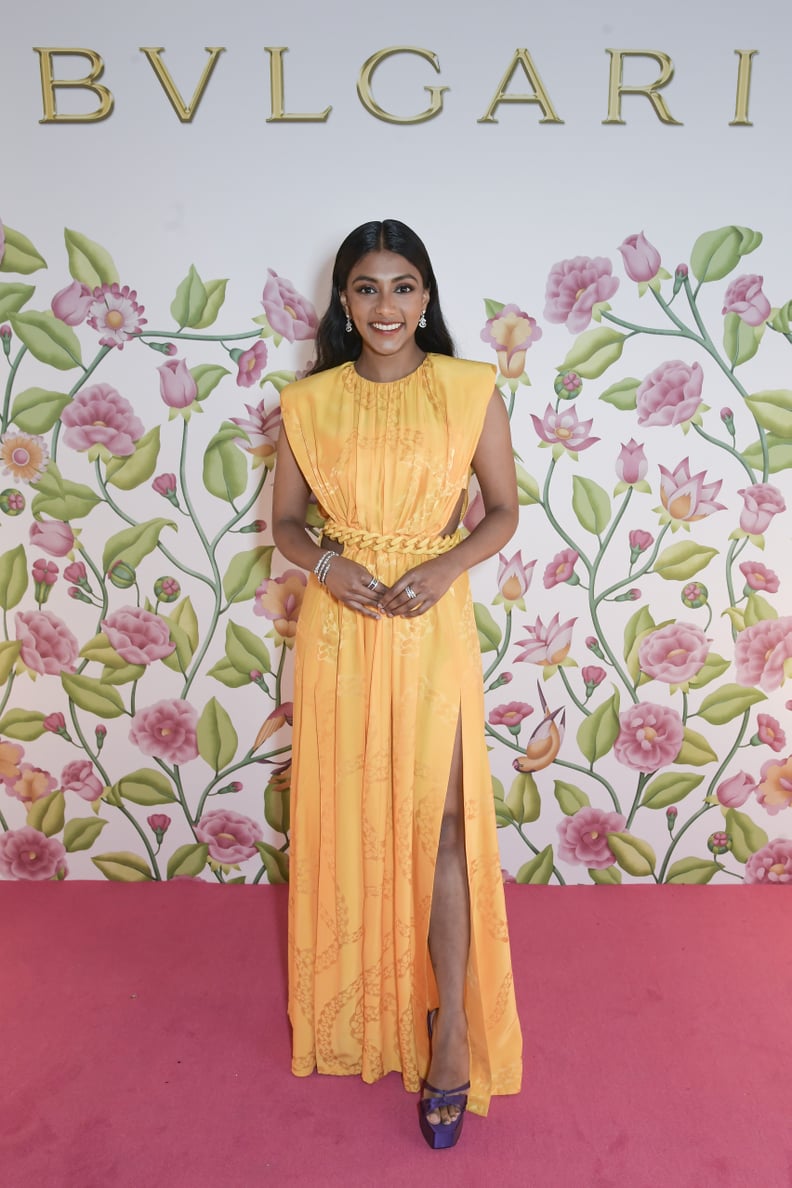 Charithra Chandran
Just 24 hours later, Chandran attended the Bulgari High Jewellery Gala, confirming that the crop was actually a wig.