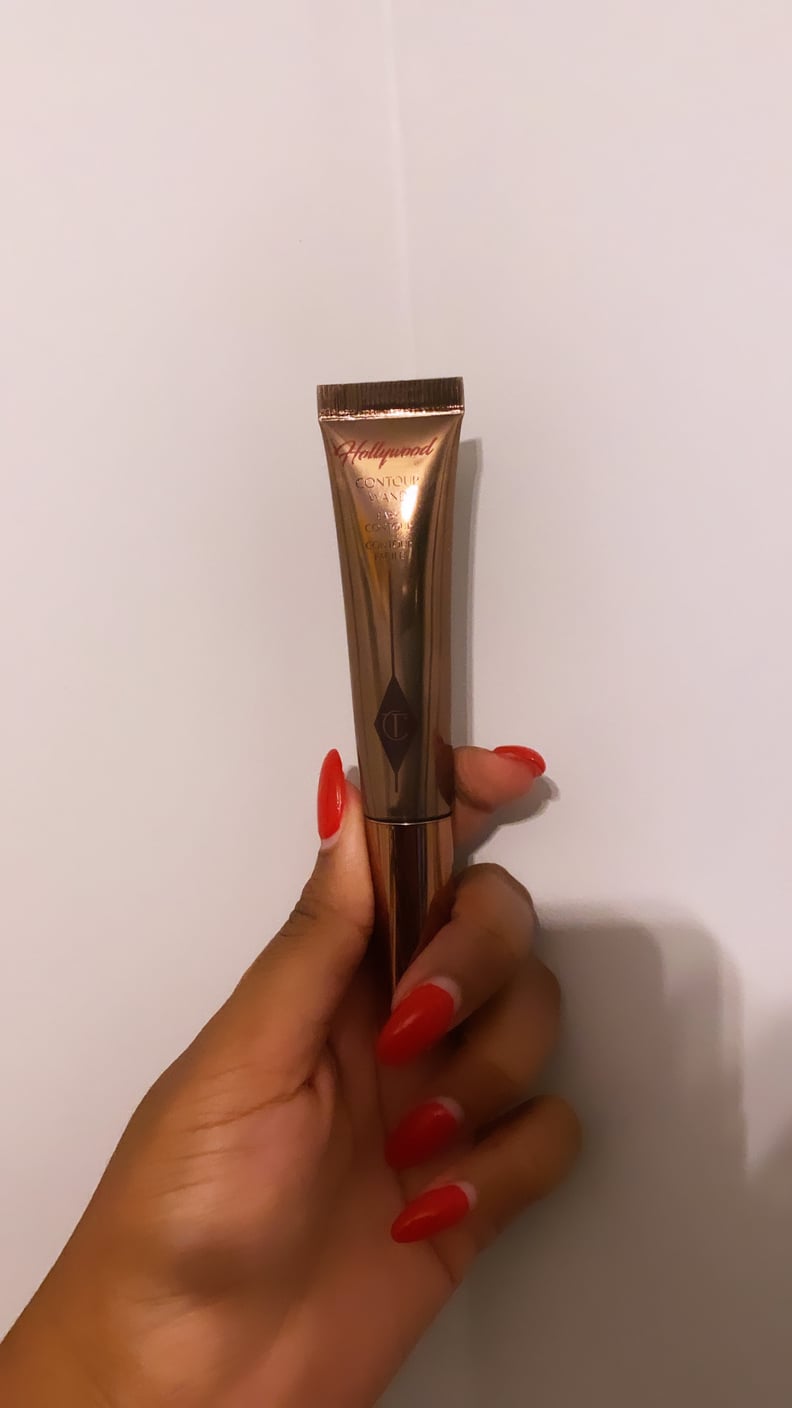 As POPSUGAR editors, we independently select and write about stuff we love and think you'll like too. If you buy a product we have recommended, we may receive affiliate commission, which in turn supports our work.
Charlotte Tilbury's Hollywood Contour Wand has gone viral on TikTok.
This cushion bronzer-highlighter-blush hybrid promises to sculpt cheekbones, instantly.
One editor tested the wand to see if it was worth the hype and loved the results.
TikTok sees the rise and fall of many beauty products. Some go viral and sell out instantly, while others never make it onto the discover page. One formula, however, remains consistently sold out because people on TikTok just can't get enough: the Charlotte Tilbury Hollywood Flawless Contour Wand ($40). (It's so good, the hybrid product was a pro pick in our POPSUGAR Beauty Awards.)
Ever since Madison Beer mentioned how much she loves one of the shades, the wands have been flying off the shelves for months at a time. Being the curious person that I am, I knew I had to try it out. Luckily, I was able to get my hands on one during the brand's latest restock.
Housed in a slim, portable "wand" applicator, the product is a chic addition to any makeup bag and comes in two shades: Light to Medium and Medium to Dark. (I do think a broader shade range is needed here, as it would be very difficult for two options to work across all skin tones.)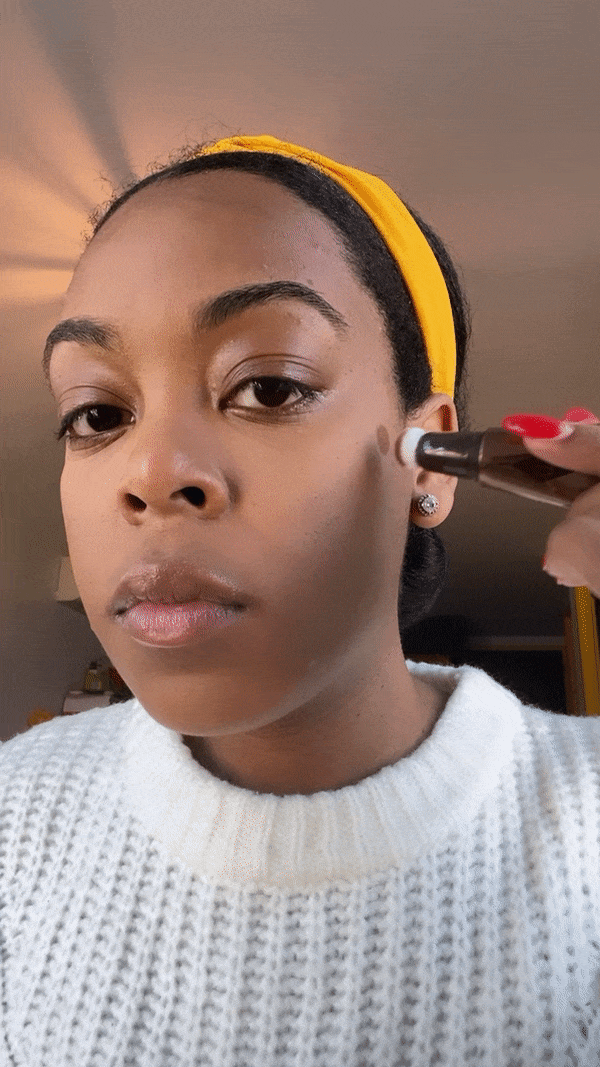 In terms of packaging, one of the most fascinating parts of the product to me was the doe-foot cushion applicator. My slightly type-A heart sang when I came to the realization that you can just dot the pigment onto the specific area of your face you want, and then blend with the included cushion. (You can also smear it on in a line like you would other contour, but I decided to dot it, so I could easily blend it out.)
When I swiped it along my cheekbone, I noticed that the consistency was creamier than I expected. While it's not a liquid, it still left behind a dewy finish, which I loved.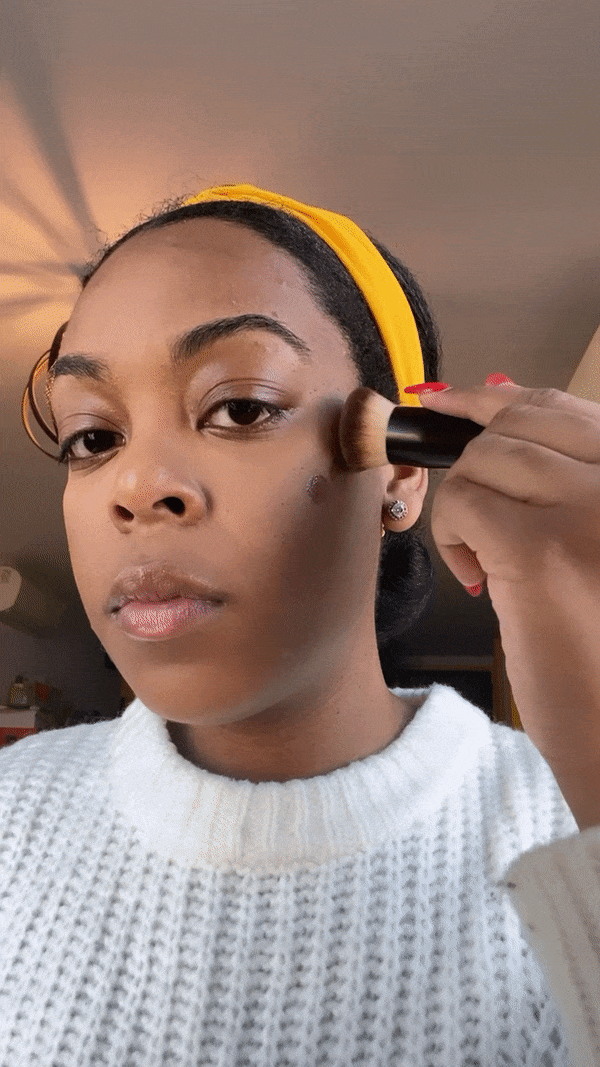 Blending it out left behind a very subtle hint of color, so I added an extra layer. Then, I went ahead and contoured my forehead and chin — stopping in the middle of the face — to compare if there was a real difference in the buildable coverage.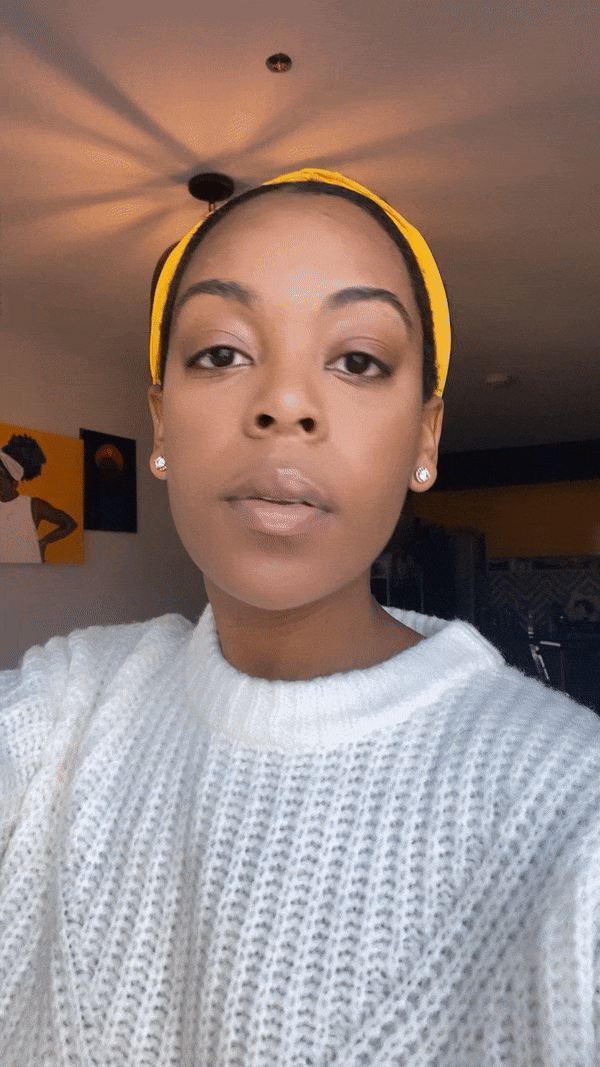 As you can see, in comparison to the other side of my face, I did look a bit more chiseled. This product created more of a "shadow" on my face, a subtle contour versus that harsh Instagram contour circa 2016, so you're after a more natural look, this wand delivers. While I would not wear this product alone, it definitely laid the groundwork for me to follow up with another powder contour product, which would make the overall contoured effect on my face that much stronger.
In all, I can totally understand why people love this product. It's easy to use, and it gives a subtle contoured effect to the cheekbones, which is fantastic when doing makeup for a camera. Points were definitely made here.
Rating: ★★★★☆