TikTok's Influence on Beauty Brands and the Industry
TikTok Has Changed the Game For Beauty Brands, but How — and Why?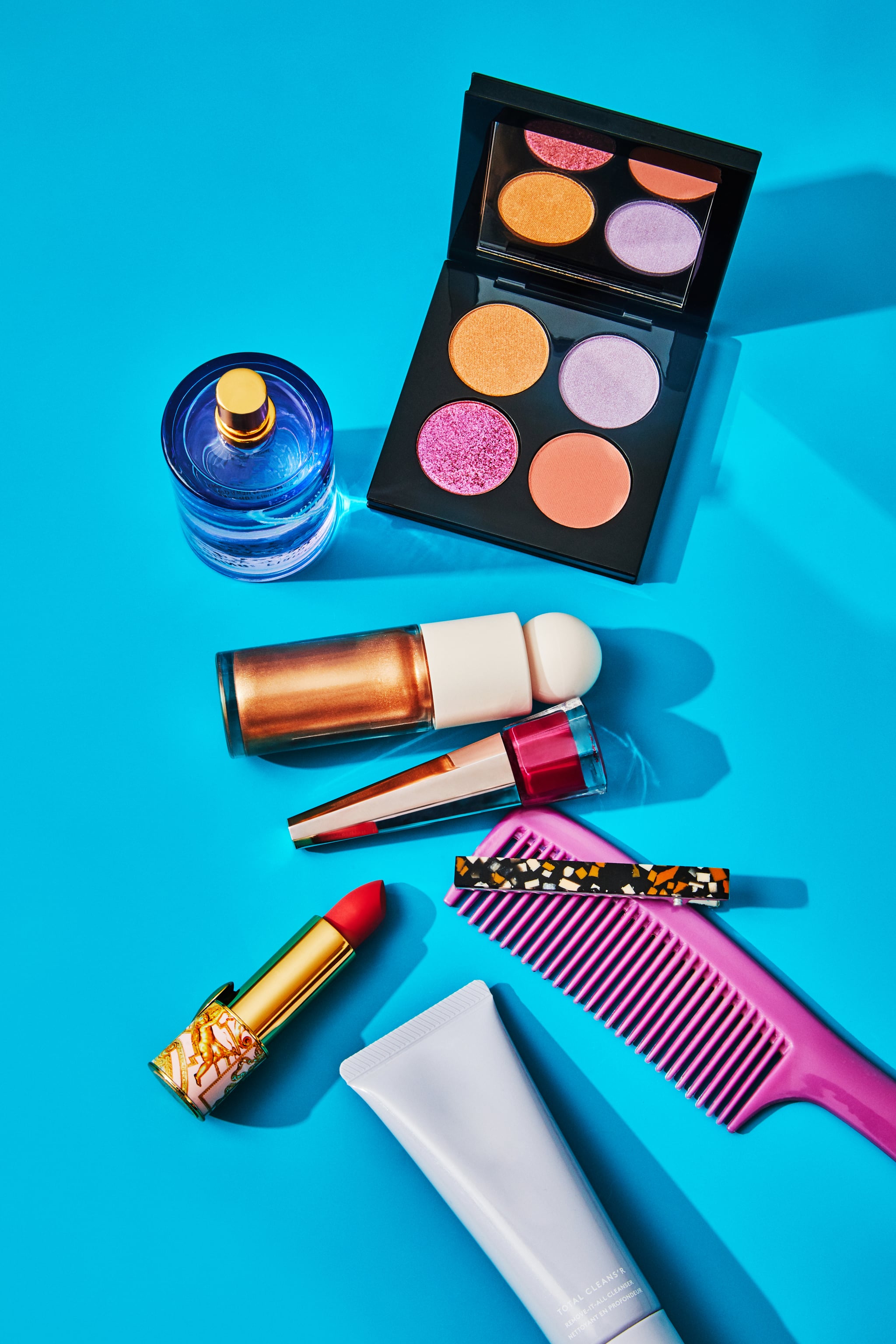 TikTok became available in the US in 2017, but it took a pandemic and a lot of extra time at home to really take off. In just 2020, it's estimated that users of the app grew by 85.3 percent to around 100 million — and there's no sign of that momentum slowing down anytime soon. There's a community for everyone on the video-sharing platform, but beauty TikTok has had an especially momentous year. With the potential to go viral on TikTok high, everything from under-the-radar drugstore brands to life-changing beauty hacks have blown up on the app.
While plenty of beauty brands have seen success on TikTok, there are three, in particular, that have skyrocketed above the rest: CeraVe, The Ordinary, and E.l.f. Cosmetics. Each of these accessible skin and makeup brands is different, and yet, they rose to similar TikTok fame.
Here, three representatives from the TikTok-famous brands explain exactly how the app changed the game for them, including the spike in sales they experienced and the risks associated with this new internet stardom.
"The love we have received as a result of TikTok over the past year has been phenomenal," cofounder and CEO of Deciem Nicola Kilner told POPSUGAR. The Ordinary, an under-$15 skin-care and makeup brand that launched in 2016 and is sold at major beauty retailers like Sephora and Ulta, has gotten widespread recognition on the app, but specifically The Ordinary AHA 30% + BHA 2% Peeling Solution is a favorite among users. According to Kilner, the product experienced a 200+ percent yearly growth in sales.
"Consumers having power is something that will continue to drive the industry towards a more transparent future. Gen Z will expose anything inauthentic about a brand story or product."
E.l.f., on the other hand, has been around since 2004 and has had many successful product launches over the years, but nothing could have prepared the brand for the boom in sales it saw in 2020. "Over the past two years, we've jumped from No. 8 to No. 2 favorite beauty brand among teens, according to Piper Sandler [Editor's note: an investment bank with insight into the New York Stock Exchange]," said Gayitri Budhraja, vice president of brand of E.l.f. Cosmetics.
Then you have CeraVe, a dermatologist-backed, affordable drugstore skin-care brand that launched in 2005. It's possibly the most surprising TikTok star to come out of the last year and a half — not because the products aren't great (because they are), but because the brand used to get most of its recommendations through dermatologist offices. "This has been the beginning of a new adventure with this incredible platform who brought to the new generation the possibility of understanding better what skin care is all about," the brand's Global General Manager Penelope Giraud said. "This has shifted the profile of our consumers, who used to be people who came mainly through doctors and the doctor's office." CeraVe saw an increase last year of 89 percent in sales.
The key to TikTok celebrity status seems to stem from a combination of education and accessibility. Given that it's estimated 62 percent of users on the app are between the ages of 10-29, the brands that have seen the most success are not only affordable enough for young adults to purchase on their own but also backed by science — something that's essential to the younger generation. Skin influencers, like Skincare by Hyram (aka Hyram Yarbro), as well as famous dermatologists on the platform, have made the process of obtaining and understanding complex beauty knowledge easier than ever.
"They have been bringing more and more education to young consumers on how to build a routine, how to use the right ingredients, how to choose your product, sometimes how to even read the ingredient list," Giraud said.
Last year made consumers more conscious, especially when it comes to ingredients, and TikTok offered the unique ability to connect with experts without making a physical trip to a dermatology office — something that is often a luxury only those with health insurance are afforded. Kilner added: "In an era where information is so abundant, people are able to share online whether a product really worked for them or not through organic, user-generated content."
"Now, we're not choosing the influencers, they're choosing us."
But with great power, like the ability to spread information to millions of people in just a 60-second clip, comes great responsibility. While brands like E.l.f., CeraVe, and The Ordinary have had great experiences going viral on TikTok, other brands have fallen victim to scrutiny over misinformation. This phenomenon is not unique to TikTok, but the algorithm's ability to catapult videos to the top of "For You" pages overnight certainly adds to the stakes. Once incorrect information is out there, even if a video is taken down, you can't truly erase it. "On all these platforms, you will find some information which are not always correct," Giraud said. "This is something that the community of doctors and dermatologists are very sensitive to." Going to a reliable source is crucial.
Still, the ability to call out brands isn't all bad. There's a lot of benefit behind consumers wielding the ability to provide feedback to companies on such a wide scale. "Consumers having power is something that will continue to drive the industry towards a more transparent future," Kilner said. "Gen Z will expose anything inauthentic about a brand story or product."
TikTok has changed the game in terms of marketing and brand-consumer engagement. Budhraja said E.l.f. has loved "being able to connect with our community in a new and unique way." Giraud points to the app's unique features like sound creation and "duetting" as the crux of it all. "Something that's very powerful that TikTok brought to this world is the possibility of this interaction," she said. "The audience really appreciates these formats."
It's clear that this type of raw, unscripted, and candid short-form video really resonates with Gen Z. "This is completely new because in the past, as a marketer, I would do an advertising probably in a classical way," Giraud said. "Now, we're not choosing the influencers, they're choosing us."
Image Source: POPSUGAR Photography / Matthew Kelly