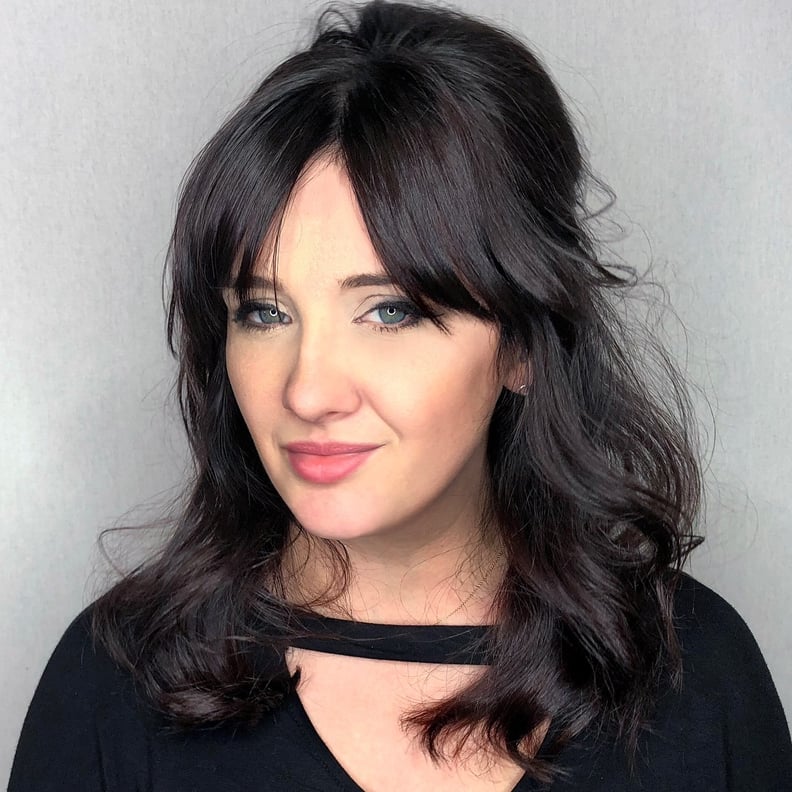 Just like all good things, our favorite retro hairstyle has made a welcome return. Curtain bangs are back, and we're definitely on board with doing this look all over again.
Originally popular in the '60s — think Brigitte Bardot with her bee-stung lips and bouffant locks — the look got an update in the '90s, when once again your hair wasn't perfect unless you had some shorter, center-parted fringe at the front — think Kate Moss with her cat-like eyes poking out under some sexy bangs. These layers with a center part work on any length, but if you're interested in what the style looks like on shorter hair lengths (or even especially good for creating some interest in short-to-medium-length) hairstyles, consider this your go-to guide.
It's the perfect lazy 'do and the not-quite-ready solution to cutting full blunt bangs. Should you? Shouldn't you? Get curtain bangs, and you don't have to decide.